A small group of Ifugao women—the Banaue Women Sculptors Organization—are transforming the art of wood carving in Banaue, Ifugao. The male-dominated industry has remained the same until 18 female mumpaot (woodcarvers) took the spotlight in this year's Imbayah Festival, where they challenged their male counterparts in a wood carving competition.
Ifugao woodcarvers are mostly men, since women are often entrusted with weaving baskets and traditional dresses, or with polishing finished woodcraft. The female mumpaot works on small pieces like miniature replicas of popular Ifugao icons such as the bulol (rice granary guardians), lingling-o (charms), and native huts which are worn as pendants or keychains.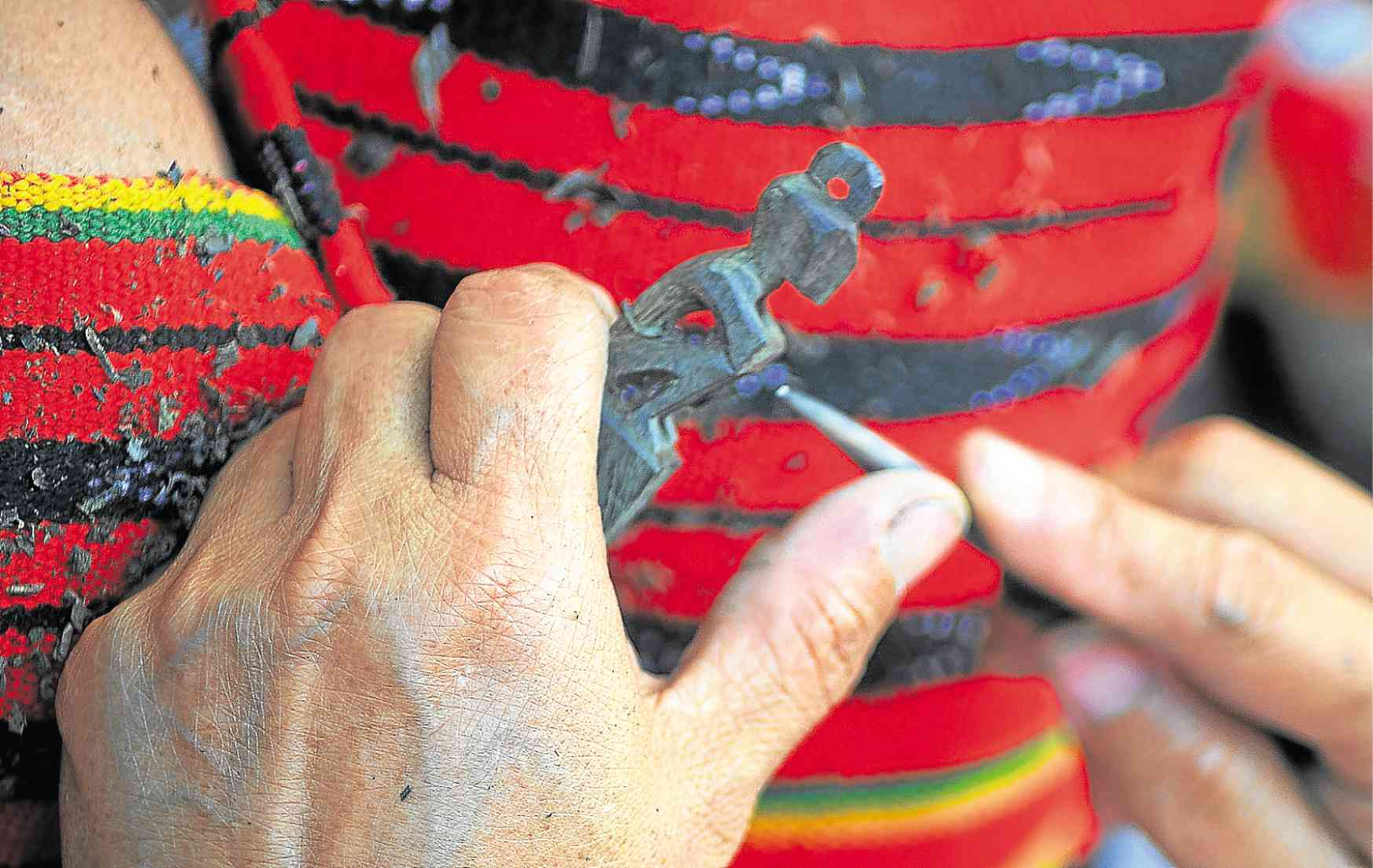 According to Peter Udan, the one who supervised the festival, the local government is working with the organization to "appraise the marketable value of the women's very detailed work." They sell the necklaces and keychains for P35 a piece, which is actually far lower than the items' real value.
One artisan, Elizabeth Dulnuan, learned wood carving at a young age. She left the chisels at some point in her life when she got married, only for her to come back to the craft again. Other female mumpaot were taught by their husbands.
"Without our carvings, we might not be able to send our children to school," says Lourdes Gayumma, a member of the Banaue Women Sculptors Organization.
Header courtesy of Fine Art America
Read more:
How women are at the forefront of Marawi's rehabilitation
Baybayin could soon be our national writing system
Read more from Bea Llagas:
LOOK: life in the Philippines from the 1900s to the '60s
Something to do this weekend: Intramuros 3D Paper Kit
Writer: BEA LLAGAS