Something to do this weekend: Intramuros 3D Paper Kit
Yes, it's historically accurate
Apr 25, 2018
Attention history buffs, craft-lovers, kids, and everyone in between: There's an Intramuros 3D paper kit on the market ready for you to cut and build.
Intramuros: The Walled City is a paper-cut model designed to be taken apart and assembled piece by piece. The book was written and illustrated by artist Adrian Panadero, who chose to focus on 1800s Intramuros because it was a time when "Filipinos were awakening to a period of enlightenment after centuries of colonial rule."
The book is historically accurate, too. With the help of the Intramuros Administration, Panadero was able to refer to blueprints, sketches, photographs, and books about the Walled City.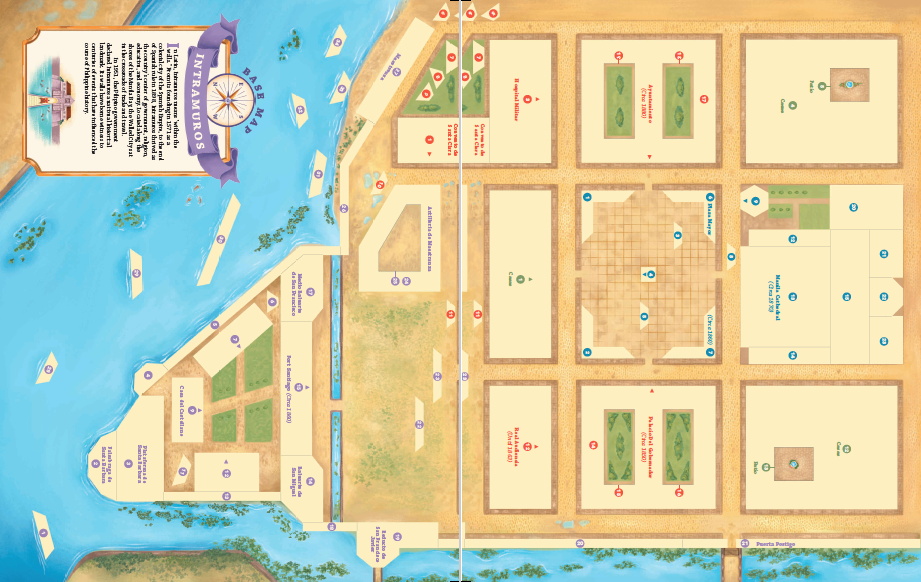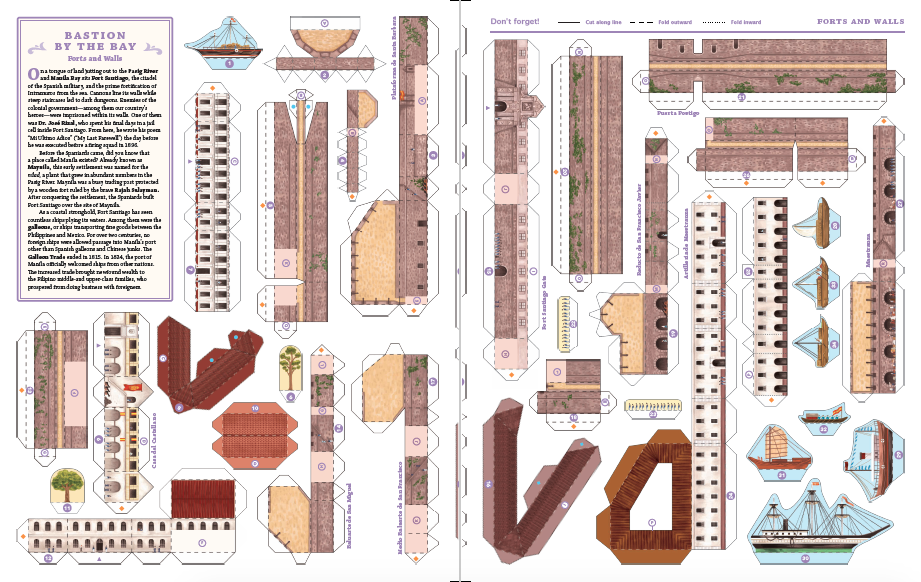 The concept came from Panadero's college thesis which was a pop-up book of Intramuros titled Beyond the Walls: A Pop-up Journey to Intramuros. It was initially created to aid children in getting to know the Philippines' historic capital.
Skip board game night this weekend and build a miniature version of Intramuros instead while also learning about its story. You get to build Plaza Mayor, Fort Santiago, as well as other houses and government buildings. The book is affordable, but if you don't have the budget right now, the National Commission for Culture and the Arts (NCCA) released their Paper Craft Series, a line of printable cut-and-build models of heritage landmarks such as the Rizal Monument, the Manila Metropolitan Theater, Rice Terraces of the Philippine Cordilleras, the Aguinaldo Palace, and many more. Download them for free here.
Photos courtesy of Tahanan Books
Read more:
We'll be seeing Intramuros in Lego form soon
PH's oldest distillery finally opens its museum to the public
You can be an archaeologist for a day thanks to this org
Read more from Bea Llagas:
Intramuros is now open to Visita Iglesia for the first time since WWII
TAGS: Adrian Panadero craft culture Intramuros Intramuros 3D paper kit market nolisoliph philippines