The Intramuros Administration and the Department of Tourism have launched the first project for the newly opened Faith and Farm Tourism sector of the Walled City. For the first time since World War II, Intramuros is opening its doors once again to thousands of devotees for Visita Iglesia.
"The DOT is poised to go full swing on piloting emerging faith tourism destinations this year, highlighting festivals and various Filipino traditions that will encompass a holistic pilgrimage experience," said tourism secretary Wanda Tulfo-Teo in a statement.
Seven chapels are bound to open on Mar. 29, Maundy Thursday, including San Agustin Church and Manila Cathedral. The rest of the chapels include the Mapua University Chapel, the Lyceum of the Philippines University Chapel, the Knights of Columbus Fr. Willman Chapel, the Guadalupe Shrine in Fort Santiago, and San Ignacio Church.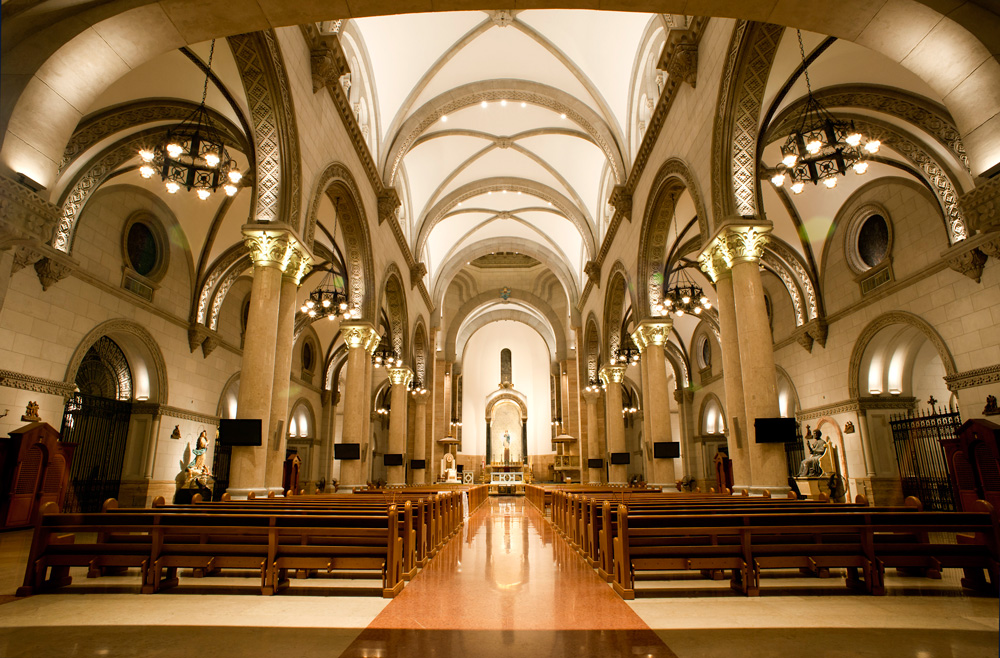 For the uninitiated, a Visita Iglesia is one of the most popular Holy Week panatas (sacred vows) practiced by Catholics. It involves visiting at least seven churches on Holy Thursday and Good Friday. The choice of seven or 14 churches is described by devotees as a reference to the seven last words of Jesus or the seven holy wounds of Jesus. Intramuros will also set up Via Crucis stations (Stations of the Cross) along General Luna street (from Beatrio to Muralla), from Maundy Thursday until Black Saturday.
Aside from Visita Iglesia and the Via Crucis, a senakulo-inspired staging of "The Martyr of Golgotha" endorsed by the Cultural Center of the Philippines will be held at Tanghalang Santa Ana (also along General Luna street) on Maundy Thursday.
Intramuros will be closed off to traffic on Holy Week, but the Intramuros Administration assured that they're gearing up for the influx of cars and visitors.
Photos courtesy of Manila Cathedral's official website
Read more:
Other things to give up for Lent aside from meat
Holy Week meal plan: Fish and veggie dishes that won't make you suffer
Read more from Bea Llagas:
We owe McDonald's Filet-O-Fish to Catholics
Your guide to the biggest Philippine festivals this 2018
Writer: BEA LLAGAS