Your guide to the biggest Philippine festivals this 2018
Nothing brings people together quite like our local festivals
Mar 15, 2018
To get to know a country is to experience its culture. Here in the Philippines, you can familiarize yourself with different cultures through food, music, art, communities, and many more. But one thing that combines all of that is the many different festivals we celebrate throughout the year.
Another long weekend is approaching, which means people have already booked their vacations and staycations. However, if you still don't have anything lined up, here's a simple guide to all the local festivals we're watching out for this 2018.
Note: We will be adding more festivals on this list so stay tuned for updates.
Moriones Festival
When: Holy Week (Mar. 26 to Apr. 1)
Where: Boac, Gasan, and Mogpog, Marinduque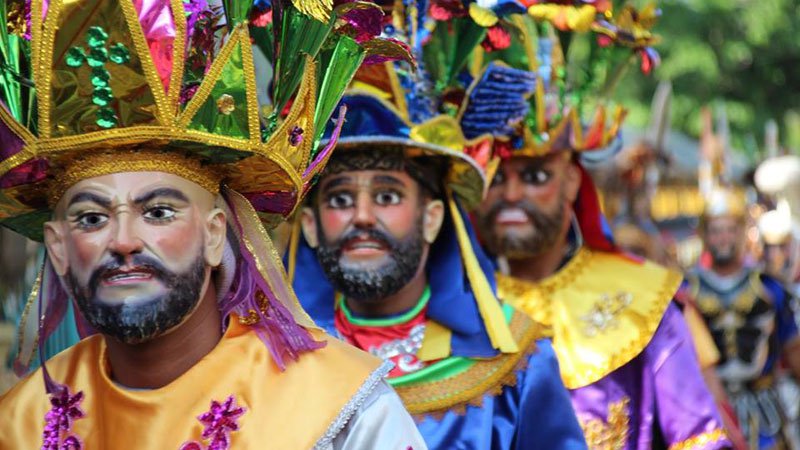 Whether you've been to Marinduque during this time of year or not, you've definitely seen the famous images of crowds of centurion masks marching down the streets. The Moriones Festival Lenten rites are held during Holy Week, reenacting the "Passion of Christ."
Men and women are dressed as Roman soldiers, their faces often covered with morion masks. They go around town searching for Longinus, a Roman centurion who was convicted for converting to Christianity and for piercing Jesus Christ with a lance. They also roam about scaring children or performing entertaining tricks while searching. The role of Longinus is given to one person who must hide from the morions. The townspeople play along by allowing him to hide in their homes.
Aliwan Fiesta

When: Apr. 28 to 29
Where: Pasay City, Manila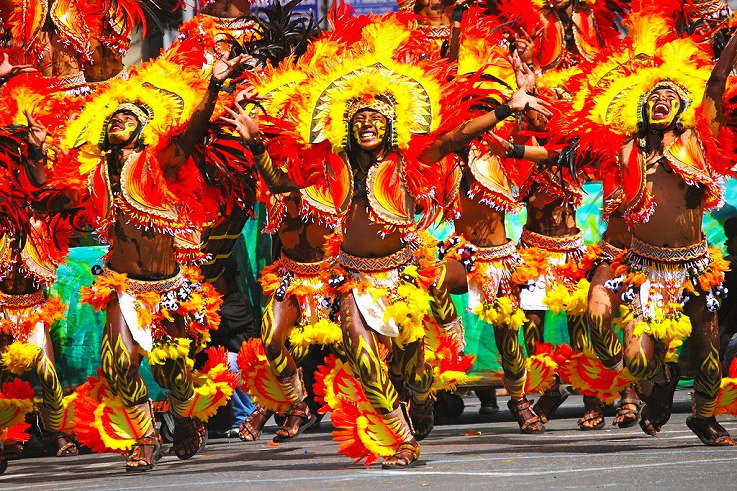 Sometimes known as the "mother of all festivals" or the "Metro Manila of all fiestas," Aliwan Fiesta is one full of dance parades, float competitions, and more with prizes amounting to a total of P3 million. This festival was first organized in 2003 by the Manila Broadcasting Company, the Cultural Center of the Philippines, and the cities of Manila and Pasay. It has three main events: the Cultural Street Dance Competition, which extends 4km long and is normally considered as the main event; the Float Parade; and the Reyna ng Aliwan (Queen of Entertainment) beauty pageant. The 17 regions of the country can send up to two representatives for the float and/or beauty competition.
Pahiyas Festival

When: May 15
Where: Lucban, Quezon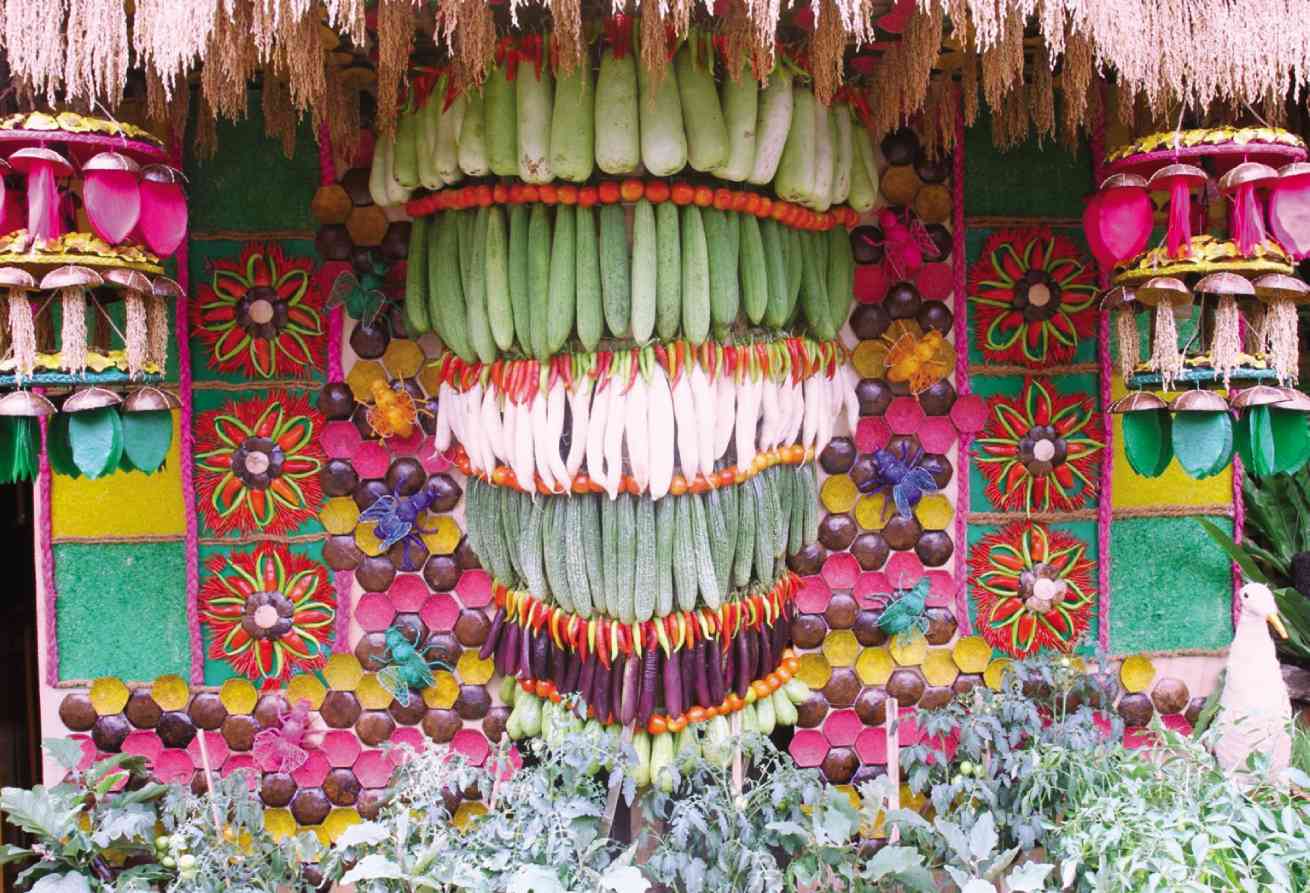 The stunningly bright, almost fluorescent decorations at Pahiyas Festival is perhaps one of the country's most colorful and most beloved celebrations. The origins of Pahiyas date back to the 1500s (formerly known as "Maluban" or "Columban"), changing as time went by especially after the Spanish church's influence in the 1650s. The celebration is meant to honor San Isidro Labrador, the patron saint of farmers.
The residents of Lucban decorate their houses with colorful foods—particularly fruits, vegetables, and kiping, a leaf-shaped wafer made of rice dough. Tourist tip: You can actually bring a basket and pick produce from the walls for free!
Kadayawan Festival

When: 3rd week of August
Where: Davao City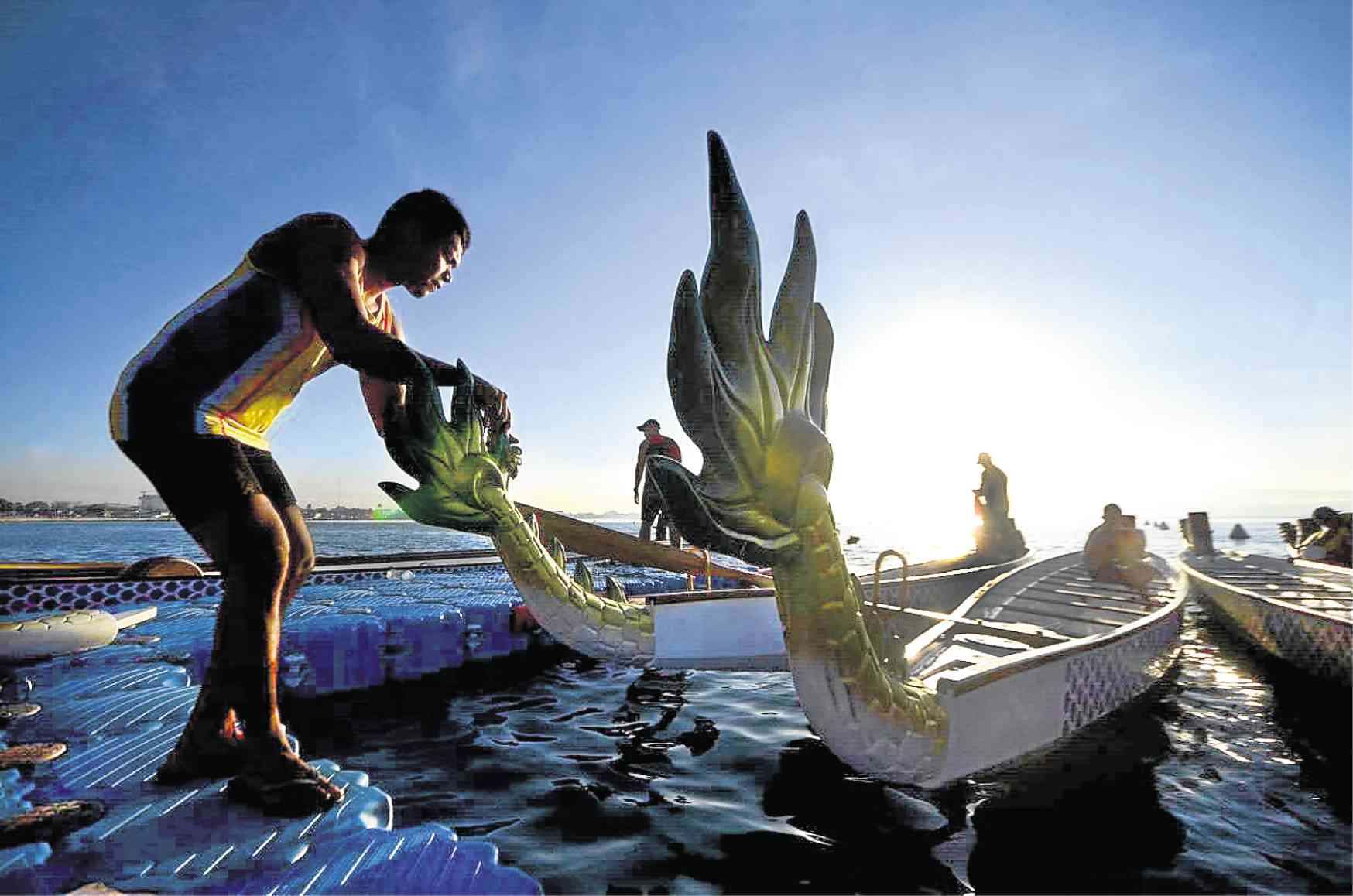 Kadayawan comes from the Davaoeño word madayaw meaning "good" or "beautiful." Kadayawan Festival is a celebration of life, thanksgiving for offerings of nature, the wealth of cultures, bountiful harvests, and serenity of living. Its origins date back to ancient Visayan and Davao rituals giving thanks to Manama (supreme being) and Bulan (moon deity) every full moon. There's also a new week-long street food fiesta along Freedom Park in Roxas Avenue called Kaan sa Da'n which will feature many traditional foods from the city.
Pintados Festival

When: June 29
Where: Tacloban City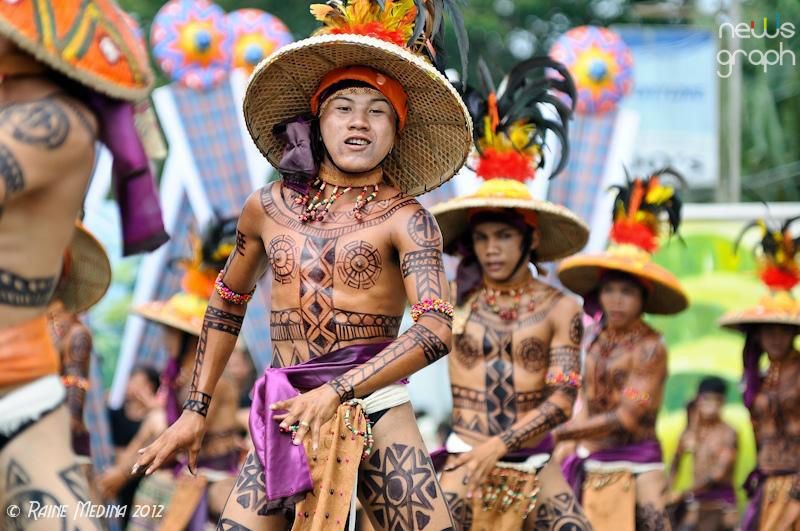 The light shines on in Tacloban City even after the events of Typhoon Yolanda. The city's Pintados Festival reflects the equally resilient residents through dance parades and colorfully tattooed men. The dances often incorporate local folklore in a fusion of dance and drama. Pintados refers to the name used by native warriors centuries ago. These warriors would adorn their bodies with marks of courage and beauty (tattoos), showing that living was worthy of reverence.
MassKara Festival

When: Oct. 4 to 24
Where: Bacolod City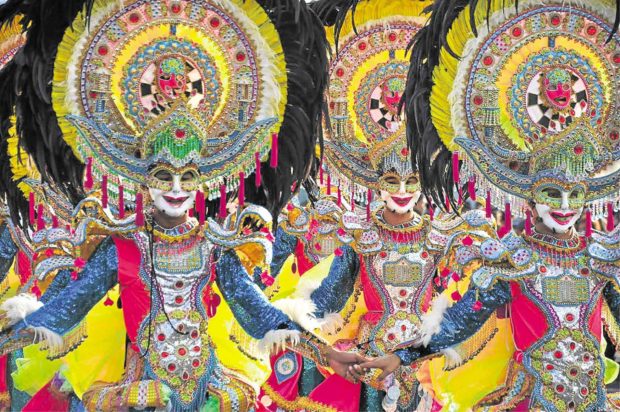 Bacolod City's MassKara Festival is also among the most popular celebrations in the country. The term Masskara is a portmanteau coined by late artist Ely Santiago from the words mass (English term for "crowd"), and cara (Spanish term for "face"), which means a "multitude of faces." Despite a smiling face being the festival's emblem, it began during a crisis when the price of the locals' primary agricultural crop, the sugar cane, was at an all-time low due to the introduction of sugar substitutes from the United States. The city was also met with a tragedy that killed around 700 people.
The local government then decided to produce a seed fund and partnered with Bacolod's art community and business groups to hold the "festival of smiles," in the hopes of uplifting the locals' spirits. The MassKara Festival lives on today but with a few modern twists, bearing influences from Oktoberfest and Mardi Gras and likened to a 'giant masquerade party' with Latin-inspired music.
Photos courtesy of Inquirer.net
Read more:
LOOK: PH holidays to watch out for this 2018
Resurrect leftovers like it was Christ with these almighty recipes
Holy Week meal plan: Fish and veggie dishes that won't make you suffer
Read more from Bea Llagas:
We owe McDonald's Filet-O-Fish to Catholics
Why I'm calling BS on the "perfect summer body"
TAGS: culture events kadayawan festival 2018 masskara festival 2018 moriones festival 2018 nolisoliph pahiyas festival 2018 PH festivals Philippine festivals 2018 pintados festival 2018