Five easy-to-do non-dairy ice cream for the weak
And for those who're craving
Apr 24, 2018
With the scorching heat of summer in the Philippines, ice cream becomes one of the harder things to give up in the name of eating healthier. If you're a woman, you might also be craving for them pretty hard.
Before you go ahead and cheat with that pint of Ben and Jerry's or Selecta, let's just take a deep breath and explore our options here. There's actually a way for you to satisfy your ice cream craving without breaking your diet or going behind your nutritionist's back, and we're listing down about five of them.  
Alright, before anything else, you will need a whole bunch of bananas, a can of coconut milk, and vanilla extract. Freeze three sliced bananas and the can of coconut milk overnight. The following day, mix the three frozen bananas, a heaping tablespoon of the coconut milk, and a dash of vanilla in a blender. Blend, and voila! You have the base of your vegan ice cream.
(Note: There are others who prefer to add almond milk instead of coconut milk, but since coconut milk or gata is more affordable here, we're sticking with that)
Now we've got that out of the way, here's the list of five different flavors and/or toppings you can try with your not-so-guilty pleasure in a cup.
Classic Chocolate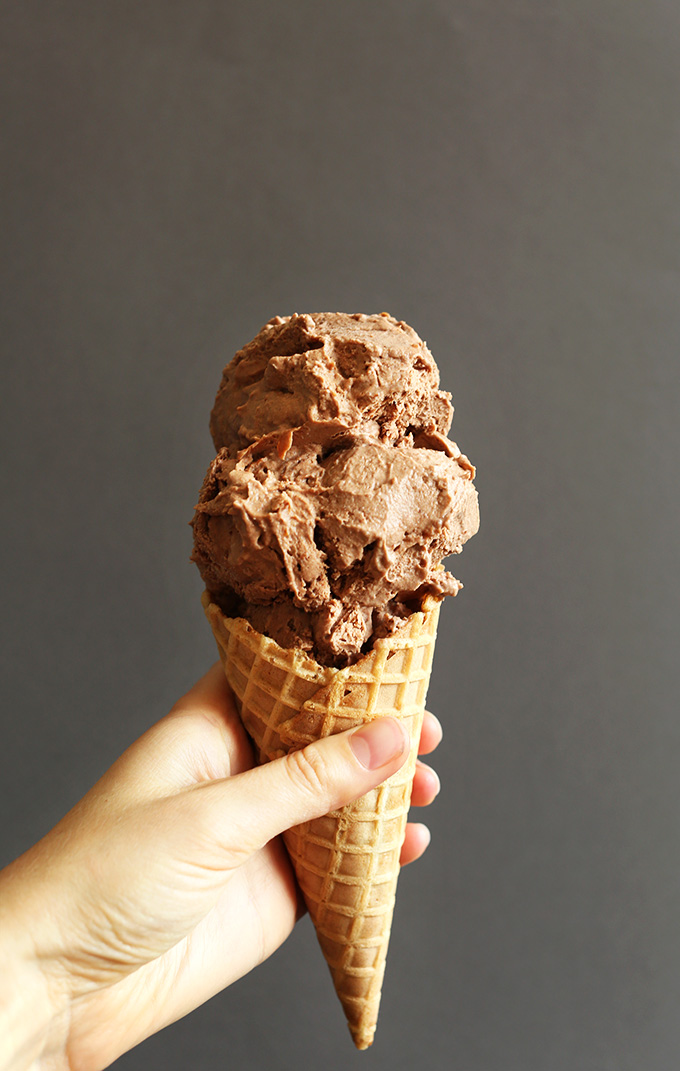 For your classic chocolate ice cream, just add two heaping tablespoons of unsweetened cocoa powder on the blender before you blend. That's it. Pop it back in the refrigerator for four hours, then devour. 
Cherry Chocolate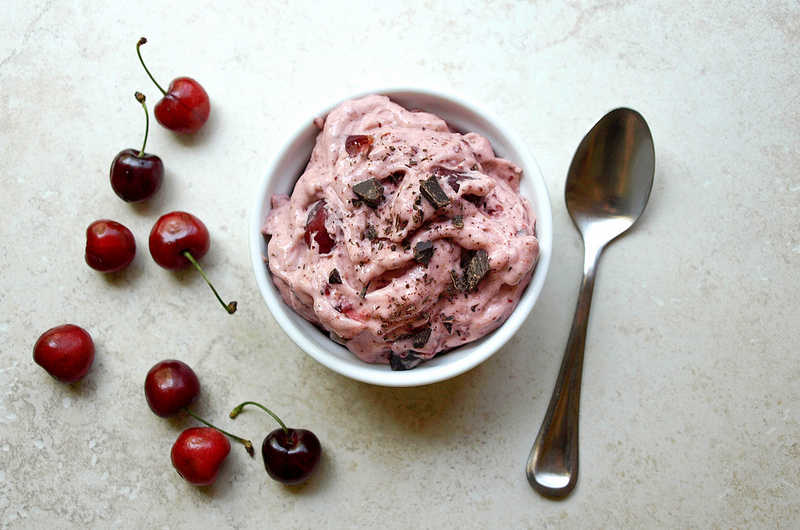 This one's something I got from The Domestic Geek. If you're looking for something more tart, add a handful of cherries (or as many as you like) alongside the two heaping tablespoons of cocoa powder. Blend.
Berry Fruity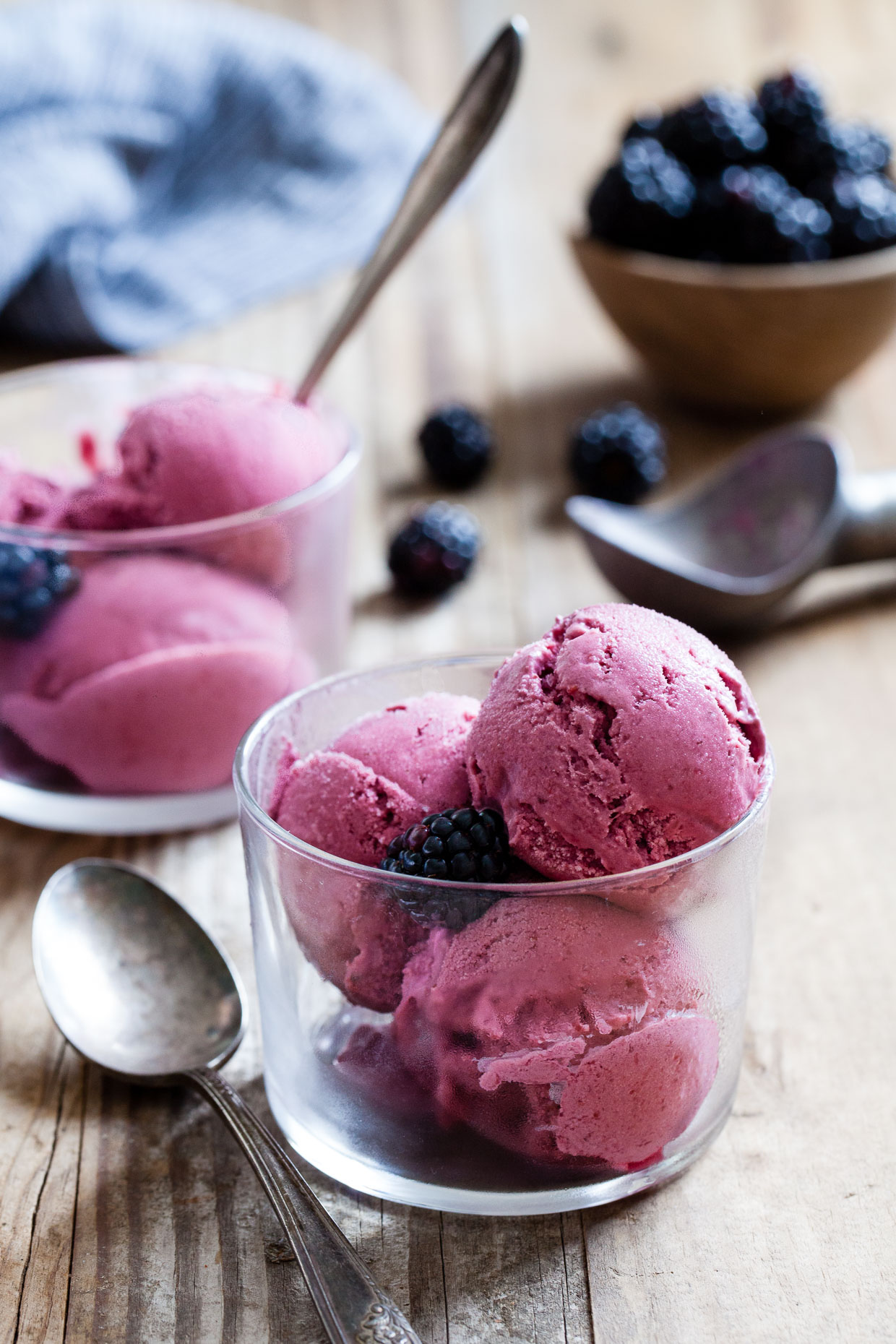 For a more summery flavor, you can add berries of your choosing to your base (still, before blending) for a very fruity ice cream flavor. You can go the classic strawberry route, topping the end-result with some sliced strawberries. You can go for a combination of blueberries and raspberries, with a handful of blueberries and raspberries as your toppings later on.
Peanut Butter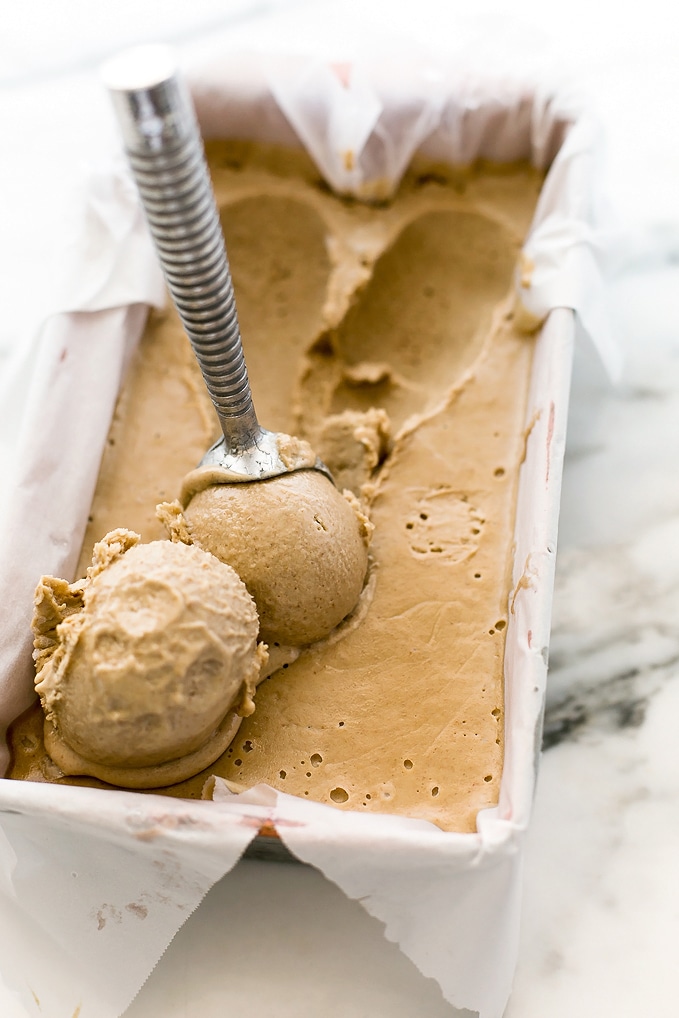 Go crazy with some nutty flavors by mixing in a scoop of peanut butter to the blender for your own peanut butter ice cream. We suggest you get they crunchy peanut butter so you get that extra bite when you have your ice cream.  
Moochin' Mocha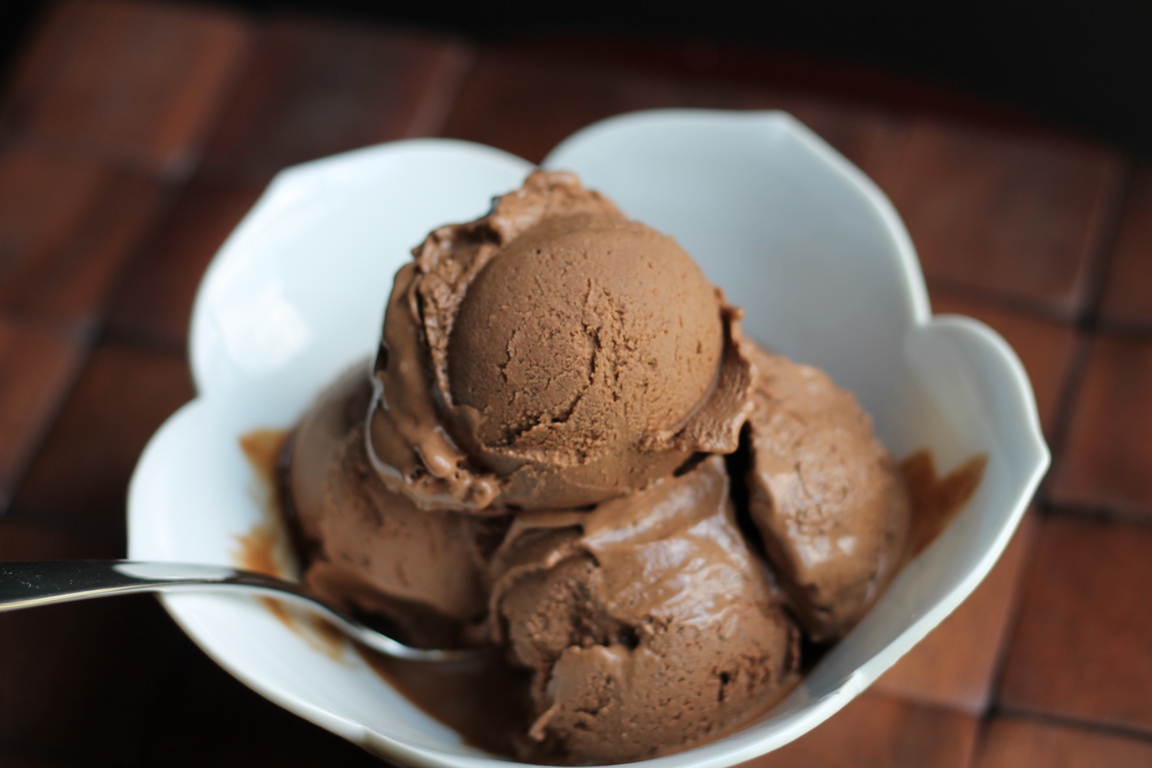 For the coffee lovers, all you have to do is add one cup of brewed coffee to the blender and one scoop of cocoa powder. Blend that aromatic coffee combination. Then, you have good ol' mocha ice cream in your hands. You can top it off with some molasses if you want. If you dare. You very well deserve it.
Matcha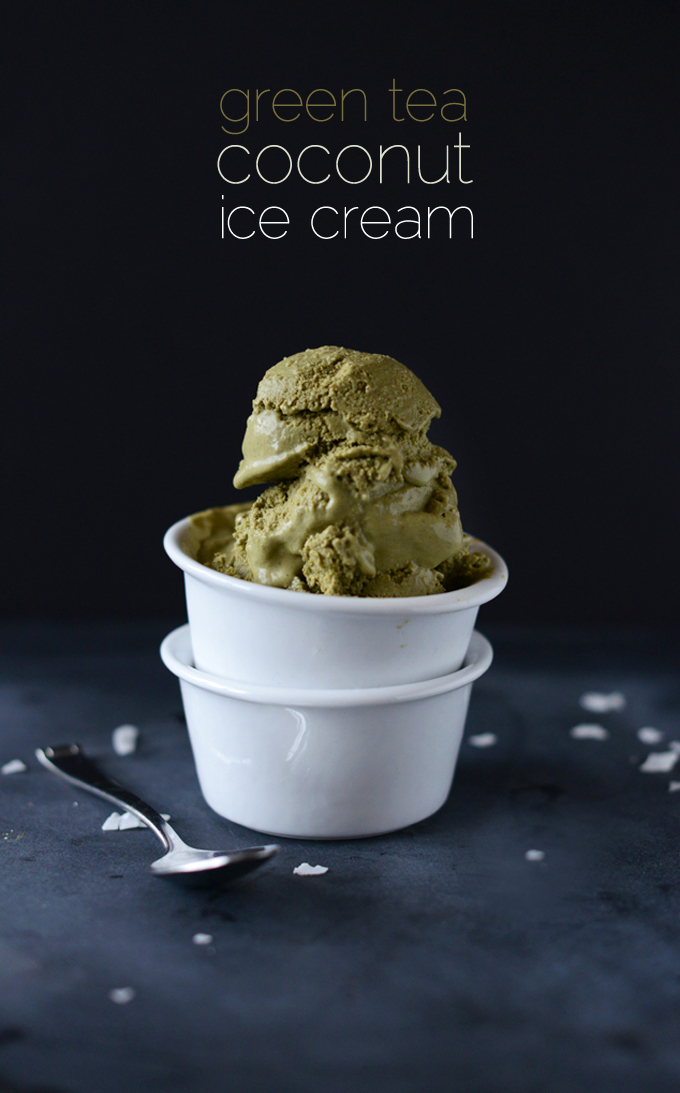 Of course, there's matcha in this list. This one is a simplified version of a recipe from Minimalist Baker. Just add two to three tablespoons of matcha powder in your blender and a quarter of a cup of honey or maple syrup. Blend that tea goodness, and there you have it.
After blending, it's best to pop these "ice cream" concoctions back in your fridge before having them. This'll make them more ice cream-like in texture. If you're impatient, you can also eat them off the blender. Your choice.
Photos courtesy of MinimalistBaker.com, BlissfulBasil.com, TheSleuthJournal.com, and Pinterest.com 
Read more: 
The best ways to enjoy ice cream this summer
Easy 3-ingredient ice cream for summer
Soy sauce, bibingka, and other unusual ice cream flavors will be your new favorite
TAGS: eats ice cream Low Calorie Nice Cream nolisoli.ph pinterest Vegan