6 new ride-hailing apps launching this year
Start downloading them today
May 23, 2018
Raise your hands if you're one of the thousands who's affected by the Grab and Uber merger. Last April, Grab became the last transport network company (TNC) standing with no other competitors and frankly, people are pissed.
But worry not, because six new ride-hailing apps will be launching this week (I can hear the angels' hallelujah as the heavens open as I type this.), with the first one launching this Saturday, May 26.
Digital consulting company Research & Tech Lab (RTL) has gathered local TNC companies who are "making efforts to level with Grab to cater to Filipinos' car booking needs," with more than one option to choose from.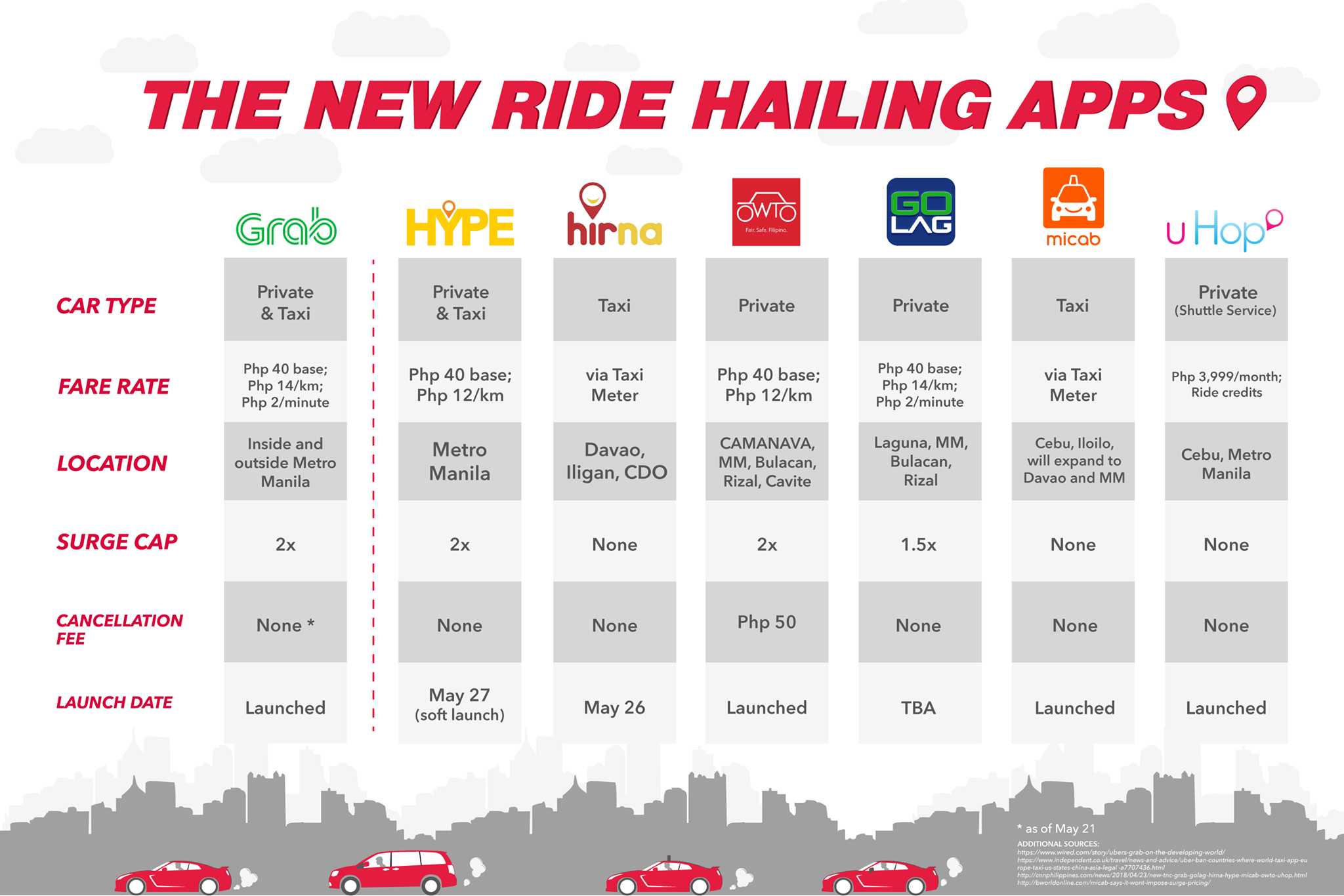 The six TNCs are Hype (private and taxi), Hirna (taxi), Owto (private), Go Lag (private), Micab (taxi), and uHop (private; shuttle service). Hype is set to launch next week on soft opening, so that's something commuters can look forward to. All these apps are available for Android users. Unfortunately, Hype and Go Lag are still unavailable for iPhone users.
Here's hoping that these new ride-hailing services will be just as excellent as Uber. (We miss you.)
Header courtesy of Unsplash
Read more:
Here's the reason why you are having a hard time booking a Grab lately
One in four Grab drivers will no longer see passenger destinations prior pickup
Read more by Bea Llagas:
Shouldn't we be mature enough not to need Instagram's mute button?
TAGS: carpool fixture golag Grab hirna Hype micab nolisoliph owto ride-haling apps tnc Uber uhop