This home in Alabang has all the elements of your dream home
Three floors, a pool, a huge kitchen, and rooms with views
May 23, 2018
Driving through Ayala Alabang Village is always a visual treat. Each house comes with a distinct personality, and the variety of these homes throughout the village is telling of how diverse the community is. Some houses are quaint and classic, exuding a truly homey and rustic vibe. Others are grand and opulent, with lush gardens and ornate decorations that make them seem like homes straight out of fairytales, movies, or dreams. Others still are fitted with the lines and edges of modern architecture, telling of a futuristic, no-nonsense dweller.
At the corner of Tanauan and Batangas streets, a new house masterfully blends contemporary architecture with the homeyness of a space framed with wood and natural light. Meanwhile, along Dama de Noche street, a modern home stands out from its more traditional neighbors. These homes mirror the modern Filipino family—one that is savvy and forward-thinking, yet still craves for the warmth and comfort of home.
List Sotheby's International Realty took us into these homes last Apr. 14 at their open house. You can take a virtual tour yourself:
Kitchen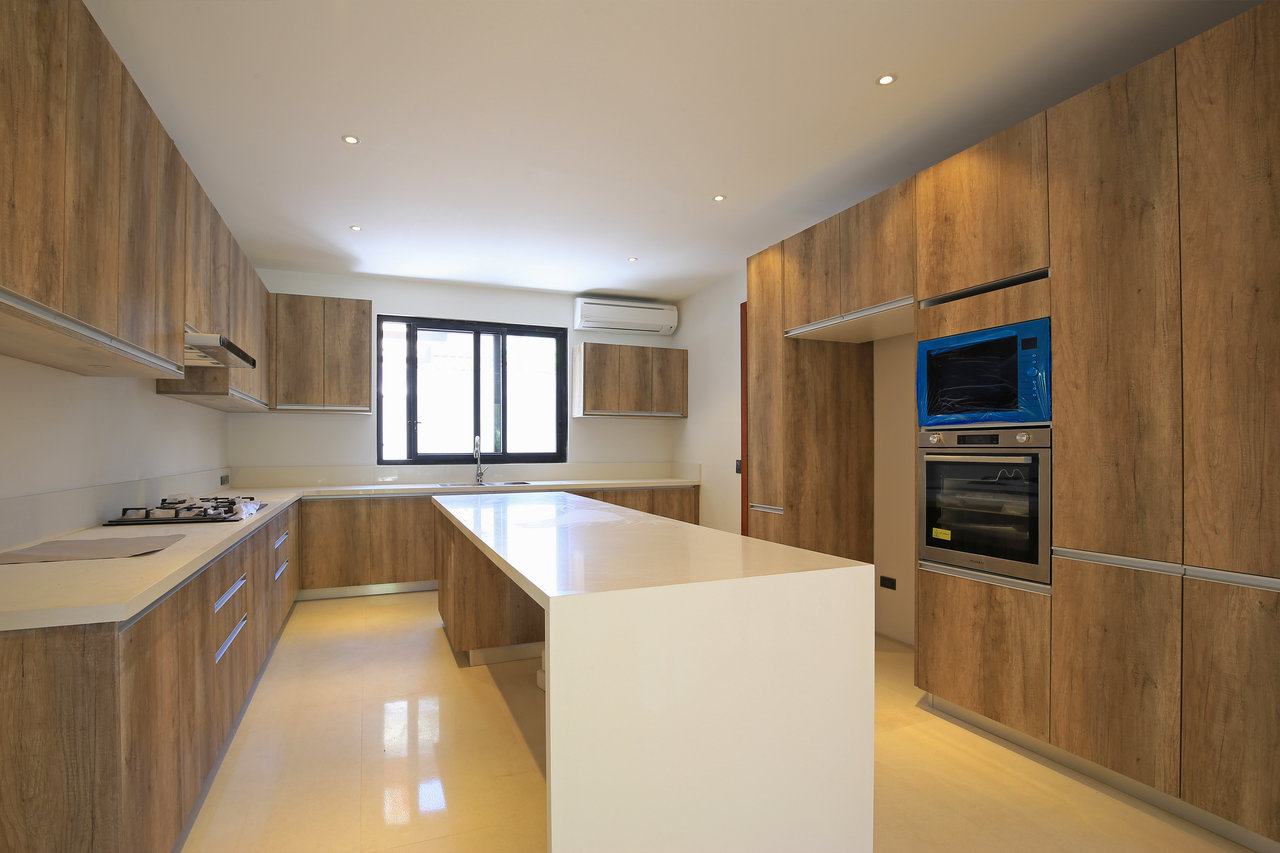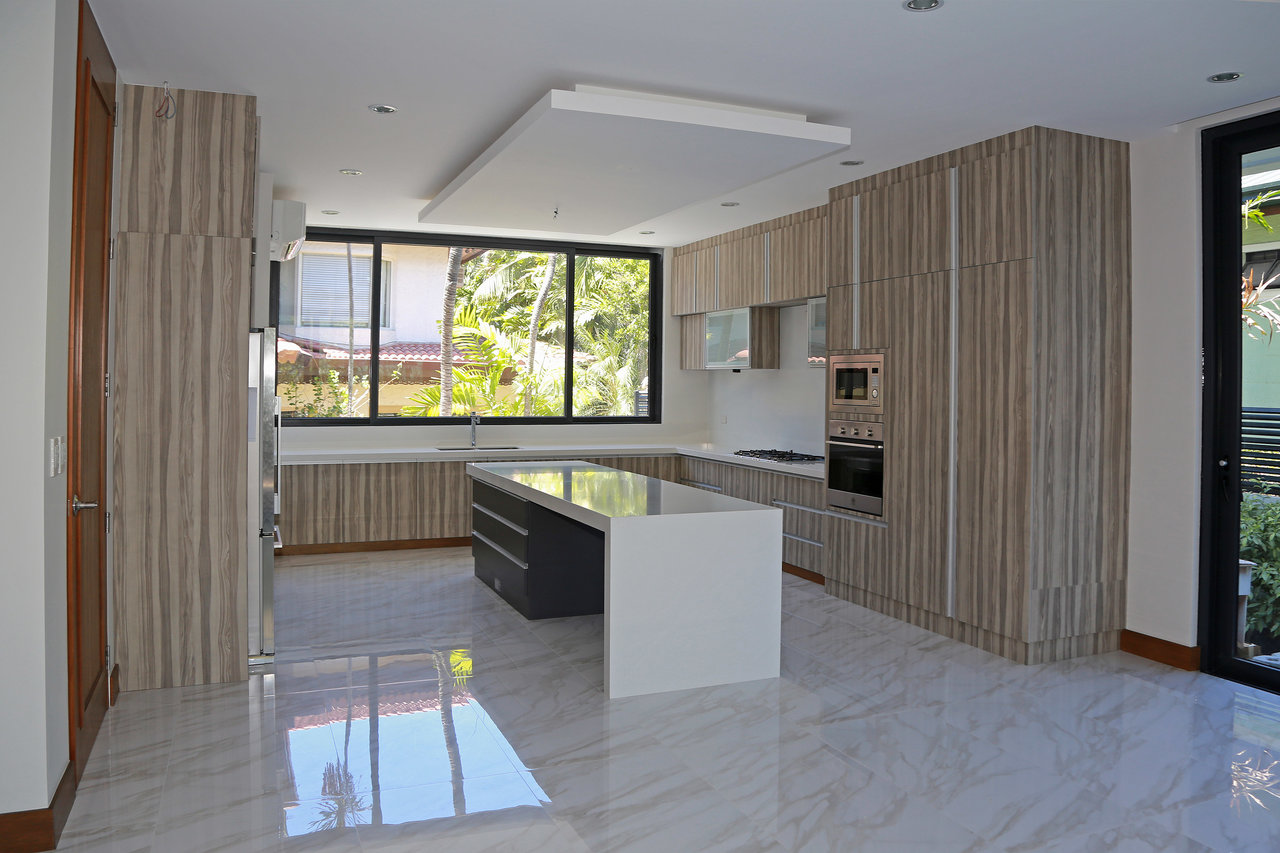 It's said that the kitchen is the heart of the home. Naturally so, it's where people gather to not only share meals—an essential element of life—but to share stories, too. The wide center island will surely be the center of activity here; parents preparing the day's meals and enjoying their first cup of coffee, or children enjoying a light breakfast before a day ahead at school.
Both of Sotheby's Alabang listings—the 560 sqm Tanauan house and the 470 sqm Dama de Noche house—come with spacious kitchens that allow members of the family to move freely around. There's also ample room for cooking, preparation, and even hosting gatherings, as evidenced during the open house's cooking demo with Frieda Lim.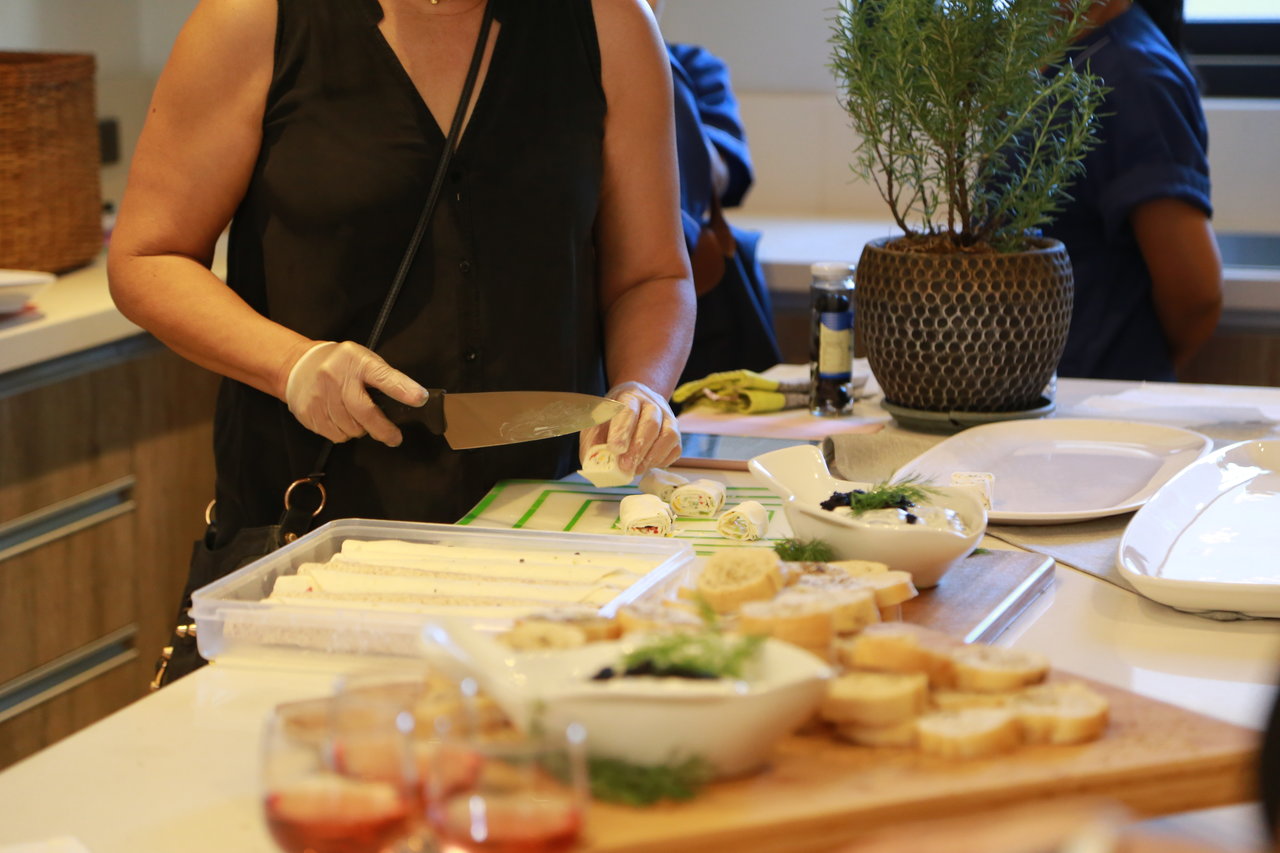 Bedroom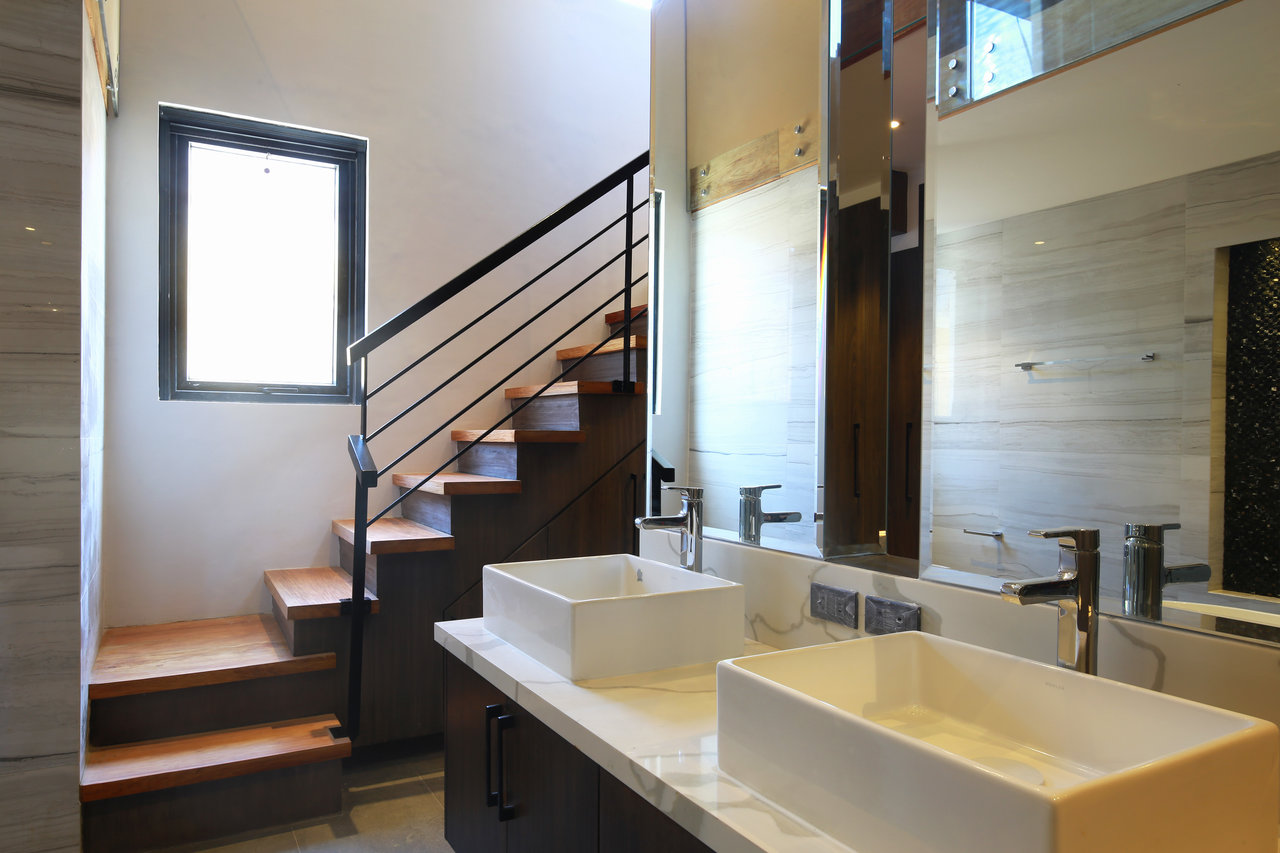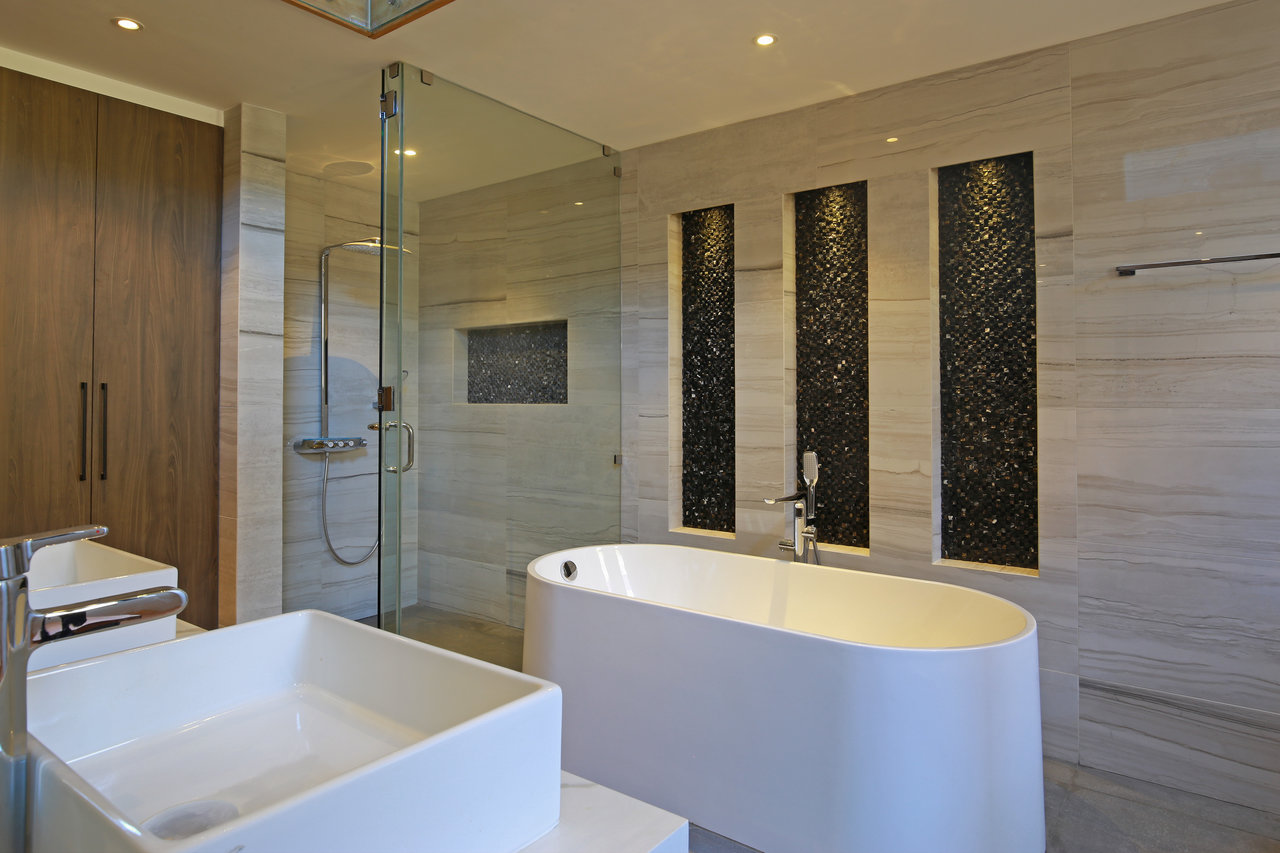 The three-storey Tanauan home has five spacious bedrooms—one on the ground floor, apt for seniors who may have difficulty climbing flights of stairs; three on the second floor, one of which is for the master of the house, equipped with a two-level bath and walk-in closet; and one more on the third floor. Aside from these, two maids' quarters—equally spacious—are also provided, one on the ground floor, and another on the third floor.
It's easy for anyone to find comfort in these rooms, as they are spacious and airy, and being equipped with large windows, allow for a lot of sunlight to stream in. It's perfect for the young ones always in search of inspiration, or the parent-professionals seeking respite from the demands of work.
Pool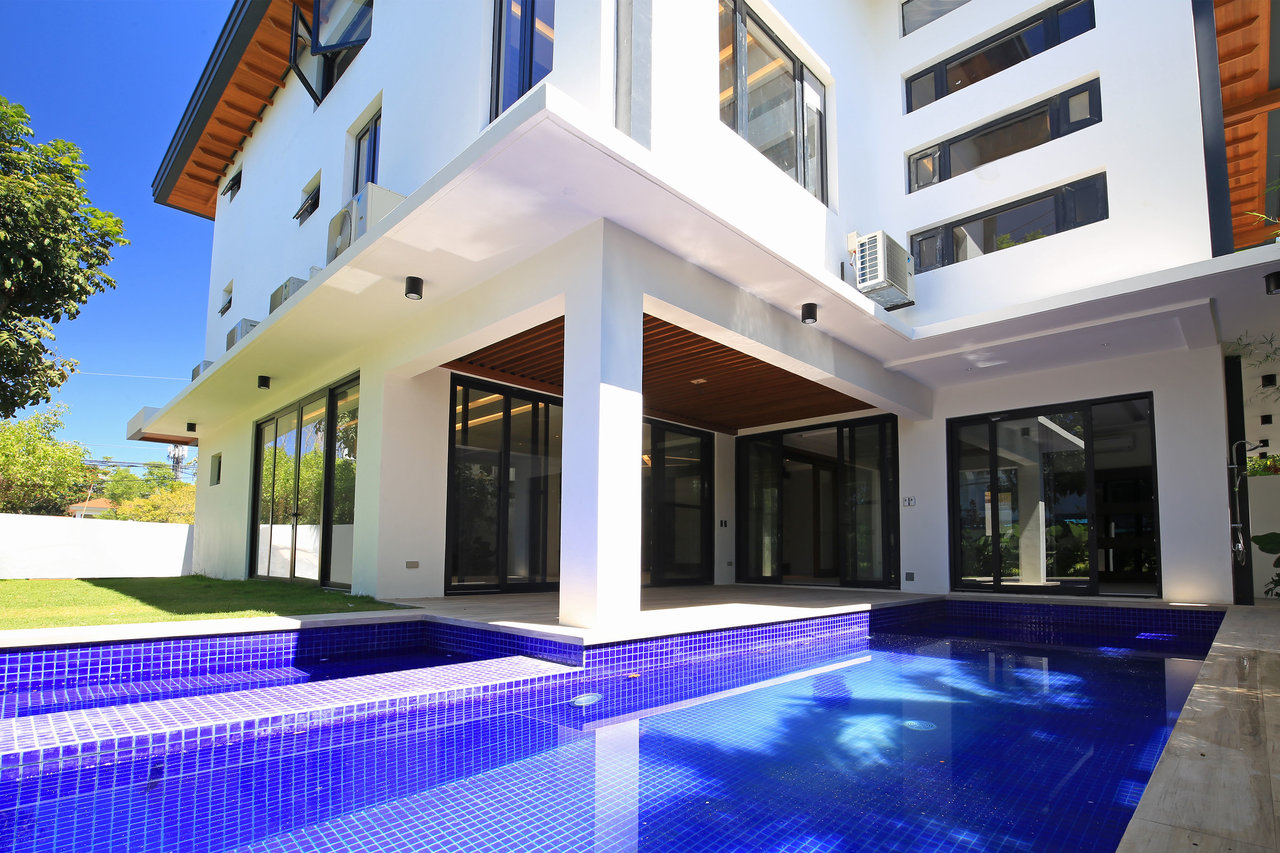 In a tropical country like ours, having a pool in one's dream home is but natural. Both the Tanauan and Dama de Noche homes come with L-shaped pools, serving as spaces that add to the flow of the home. Tanauan's pool area also serves as a lanai—a breezy space to entertain guests, especially on hot summer days.
Amenities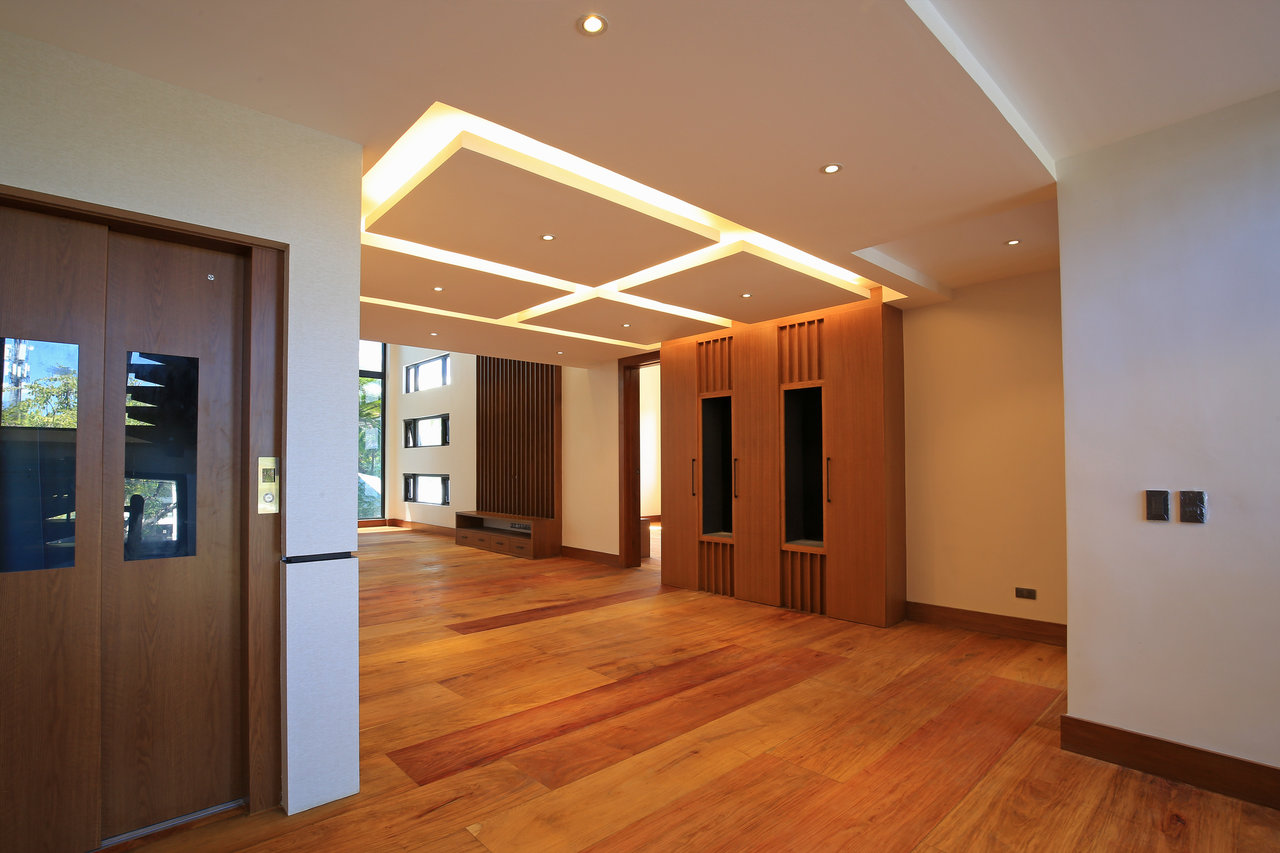 Almost like a condominium, the Tanauan house comes with amenities you normally wouldn't find in a traditional house. The second floor houses a second living room-slash-bar, easily becoming the best space to liven up any house party. The blank walls can also be used as a projection space, if hosting movie nights is your thing. On the third floor is a space designed to be an exercise room, fitted with glass windows on two walls. With this unobstructed, panoramic view of the village, the space can also serve as a private studio or an inspiring art space for the family's resident creative.
To make navigating the house much easier for the family—its seniors, most especially—an elevator is installed at the center of the home.
With spacious rooms and well thought-out facilities, it's easy to imagine how these homes can be brought to life. For more information, visit List Sotheby's International Realty.
TAGS: alabang Ayala Alabang house houses in ayala alabang real estate sothebys