Jun 11, 2018
This is modern Filipiniana you can wear with jeans
A terno for today by a young local label
There's been a spate of modernized Filipiniana lately, but perhaps the latest stab at relevance is the one most likely to stick.
Araw, a local label by Carla Sison, is set to launch a line of terno-inspired pieces on June 12 in honor of Independence Day. The collection includes a terno mini in white linen, along with crop tops made from ramie, a vegetable fiber, in cornflower (which they've dubbed the "sibol") and in biscuit (dubbed "sampaguita"). Each piece comes with an Araw fan, and will be available online and in Tropa store in Legaspi Village, Makati.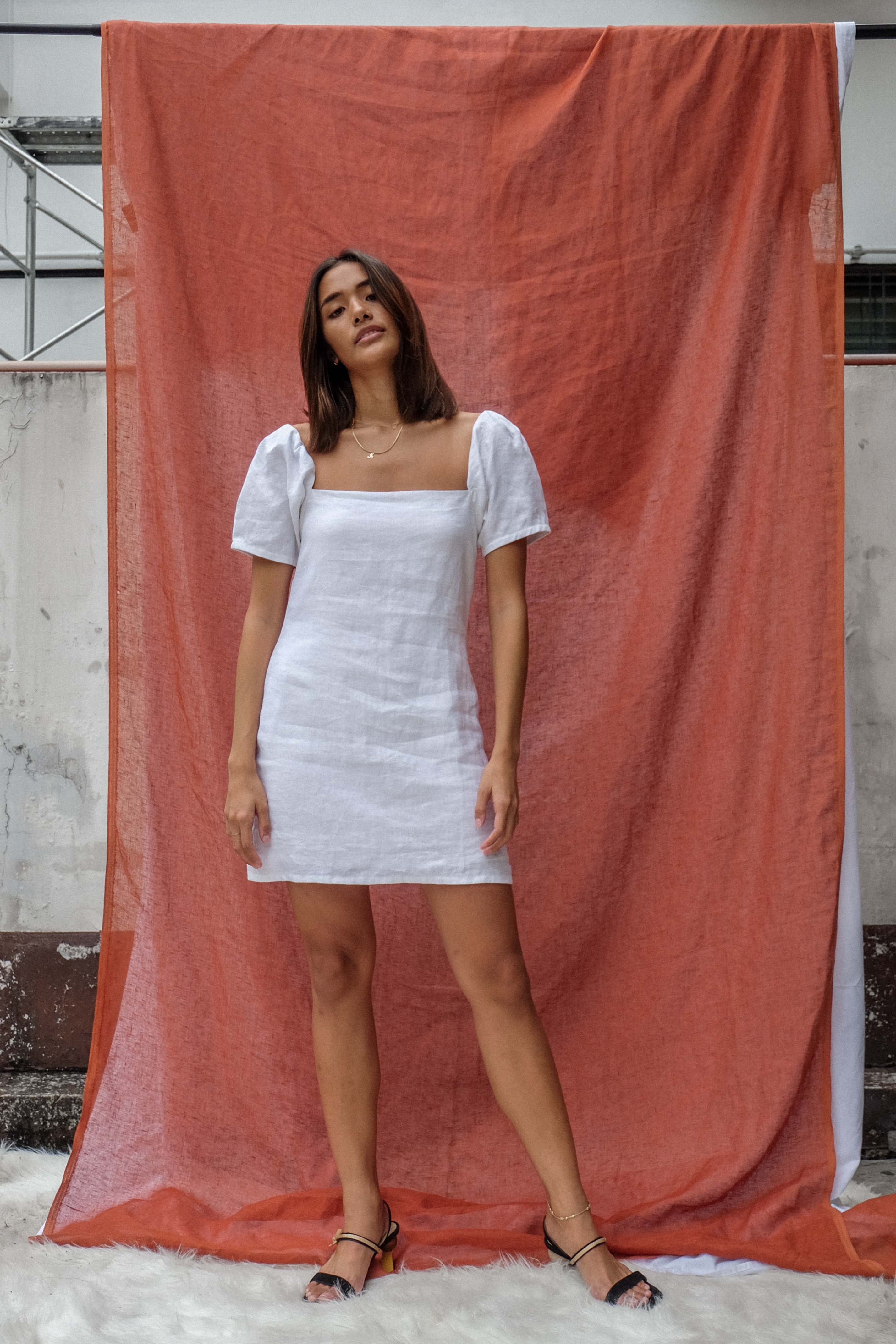 Though you could wear them to Sunday lunch with the family, the pieces are decidedly casual and can easily be worn with jeans, or paired with one of Araw's A-line skirts. The label found inspiration in historical garb but couched it within their own brand's vernacular, seen in their signature louche lines.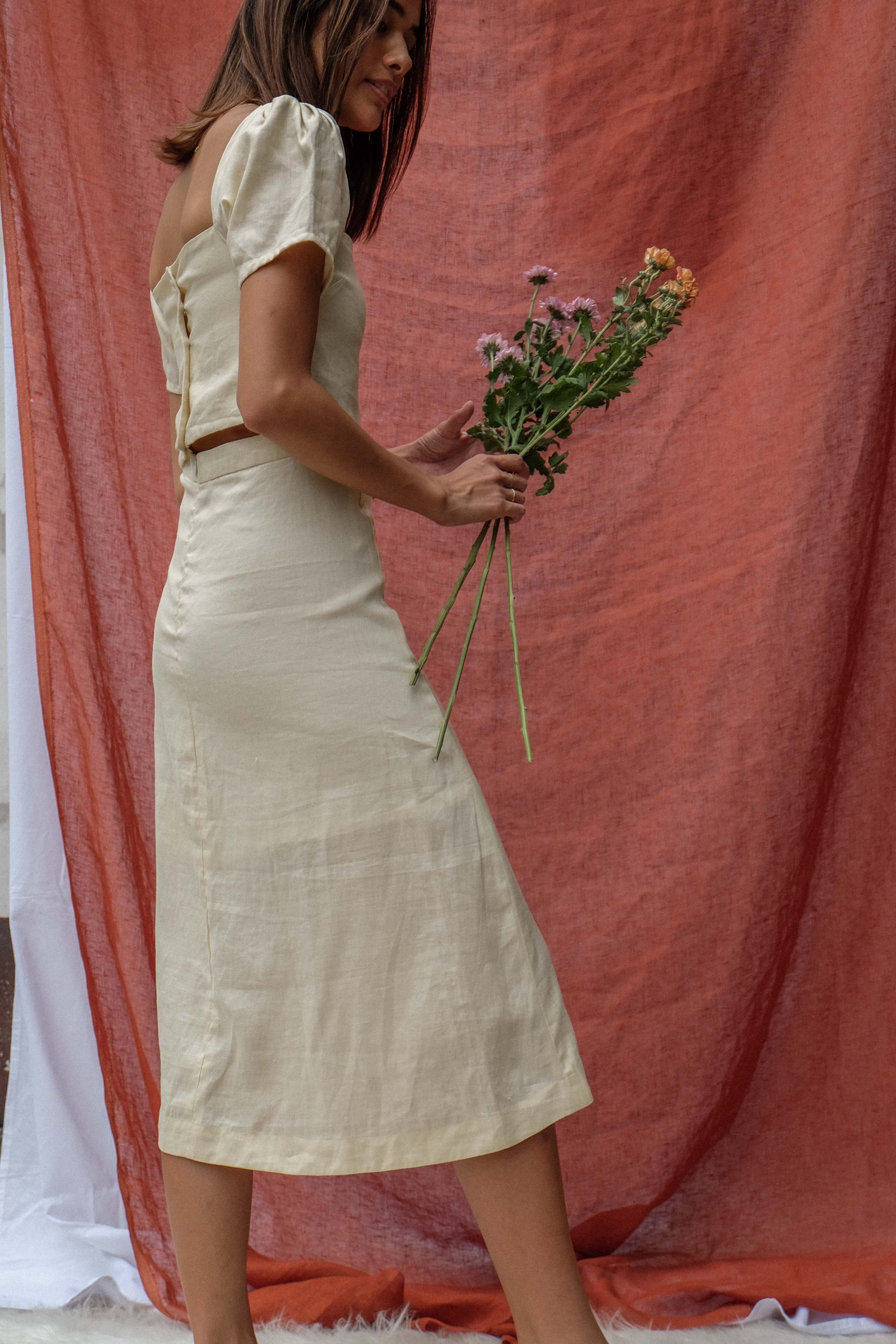 "These pieces evoke a myriad of familiar Filipiniana elements and details—complete with butterfly sleeves and Maria Clara cuts, using linen as an alternate of piña and jusi," Carla Sison says. "We hope that with this release, we may bridge the gap between contemporaneity and tradition; all while bearing in mind the history of Filipino fashion and its sartorial elegance."
She calls it "Filipiniana pang araw-araw."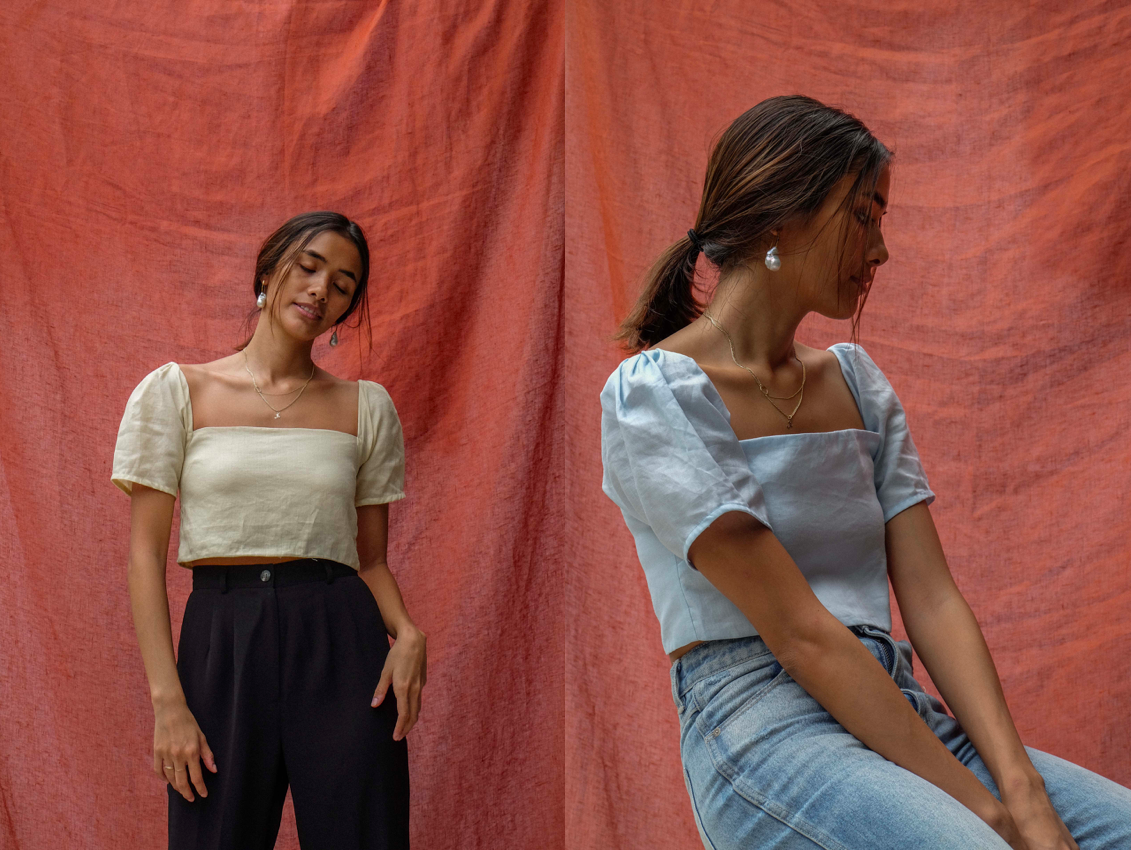 TAGS: araw the line Carla Sison fashion filipiniana Kimi Juan Linen Maria Clara modern Filipiniana nolisoli.ph