Indigenous coffee and social entrepreneurship make the perfect blend in this little cafe
Advocafé is a marketing laboratory that uses food products from indigenous communities it trained to do business
Aug 21, 2018
Imagine brewed indigenous coffee served with a dollop of social entrepreneurship.
This is what Benjamin Abadiano, the force behind Advocafe, brings to guests of the nondescript coffee shop tucked along Mendiola St. in the historic district of the same name in Manila.
One morning in early August, Advocafe began a five-day workshop aimed to train members of 11 indigenous groups to grow and develop their unique products and market these effectively to mainstream consumers.
The coffee shop serves as the showcase and marketing laboratory for products of indigenous peoples (IPs) that the civil society coalition Zero Extreme Poverty 2030 (ZEP2030) helps toward self-sufficiency.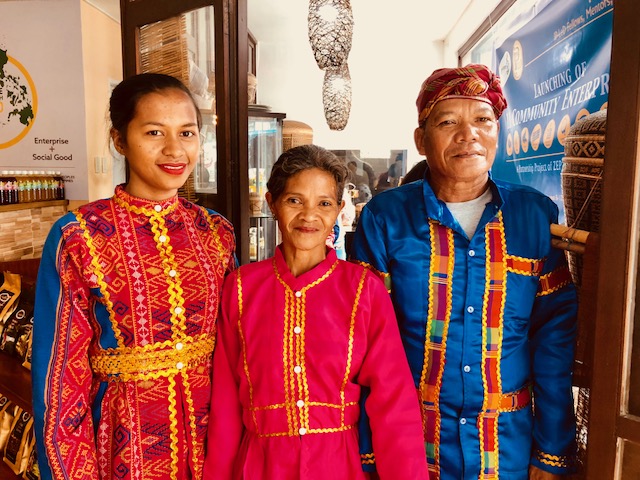 There is an Arabica-Robusta coffee blend that customers swear is better than what is served by an American chain. Advocafe's bestselling pastry, meanwhile, is a "70 percent carrot" cake with less flour and sugar.
"All coffee beans we are offering here come from IP communities. Our commitment is to provide livelihood—we only sell products produced by IPs. We help communities develop good products, then we train them about the proper way to care for plants, the proper way of processing. Advocafe is a space to sell," Abadiano said.
Abadiano heads the ZEP2030 secretariat and has done volunteer and social development initiatives for more than 25 years.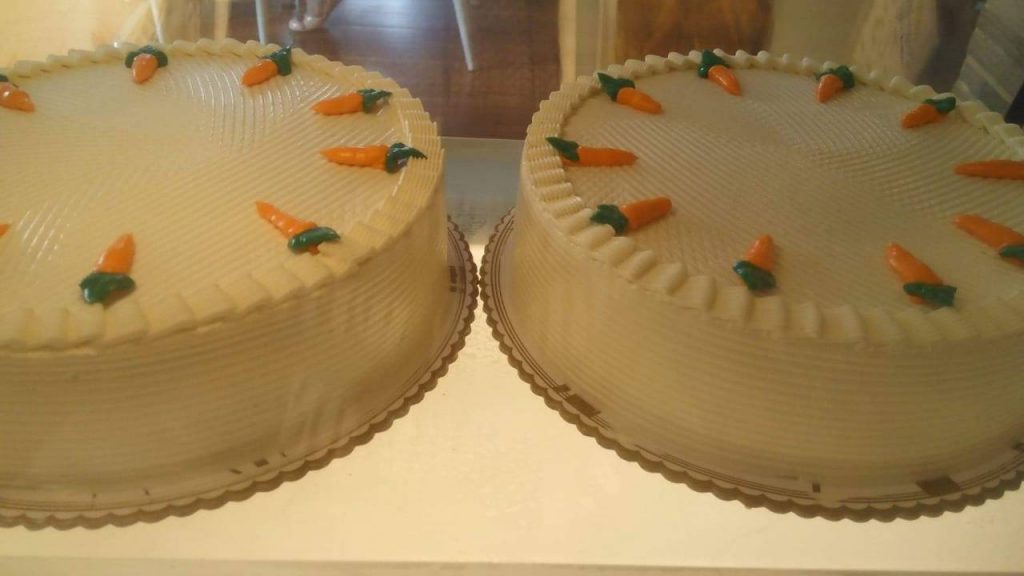 In 2004, the Ramon Magsaysay Foundation noticed his efforts and gave him a citation for Emergent Leadership.
Abadiano used his cash reward to establish a college for IP communities in Davao City. The school that came to be known as the Pamulaan Center for Indigenous People's Education initially highlighted education "rooted to the life and culture" of the IPs.
"We use their culture as basic foundation in developing the curriculum," Abadiano explained.
Courses offered were limited at first were limited to traditional ones like education, agriculture, and anthropology. There are also classes for elementary and high school students, with curricula based on "cultural background and contexts."
At one point, however, Abadiano observed it is one thing to teach IP communities the basics of plant cultivation and another to sell agricultural products they make to the market.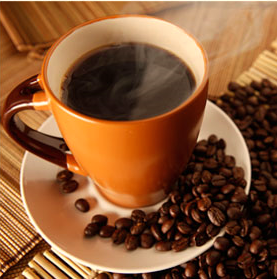 "When we started, we had a lot of failures and mistakes. So I was inspired to put up course on social entrepreneurship. Also, I realized social enterprise is really the key if you want to uplift the condition of the IPs," he said.
"You have to provide economic opportunities and social enterprise is the best strategy—it is very empowering. You are not just giving but providing them the opportunity to develop their skills and even use their culture as the entry point," Abadiano explained.
Those who attended the Advocafe workshop included Kalinga coffee farmers, Tagbanua resin producers from Palawan, Ituman mat weavers from Negros Occidental, Matigsalog hog raisers from Davao, Manobo pastry makers and Mamanwa craftsmen from Surigao del Sur, Teduray peanut and coffee farmers from Maguindanao, and Subanen food producers from Zamboanga.
ZEP2030 plans to provide regular workshops that would run for two years.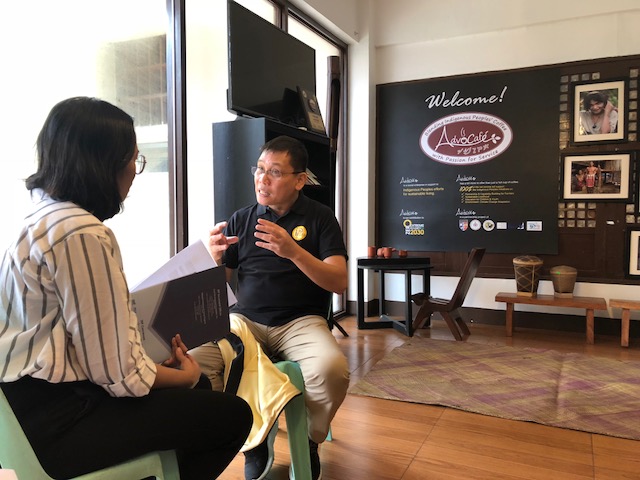 So far, the Pamulaan Center has produced more than 300 alummni from 36 indigenous tribes all over the country. The center's latest offer is a course on peace-building and multi-cultural studies.
Aside from the main campus in Davao City, the Pamulaan Center has more than 100 schools nationwide—something that Abadiano said the school achieved following ample support from former education secretary Bro. Armin Luistro.
"He has always advocated indigenous education in the Department of Education and there is now an office in DepEd that focuses on IP education," Abadiano noted.
Luistro was among the special guests at the ZEP2030 launch of the two-year workshop series called Partnerships for Indigenous Peoples that ZEP2030 has organized with the Indigenous Peoples Leadership and Enterprise Development Academy (IP LeD) at Advocafe.
Advocafe's branch in Mendiola is the third put up by Abadiano. The first one, he said, occupied a space inside the Ramon Magsaysay building when he first needed commercial space to market the products produced by IPs he was helping.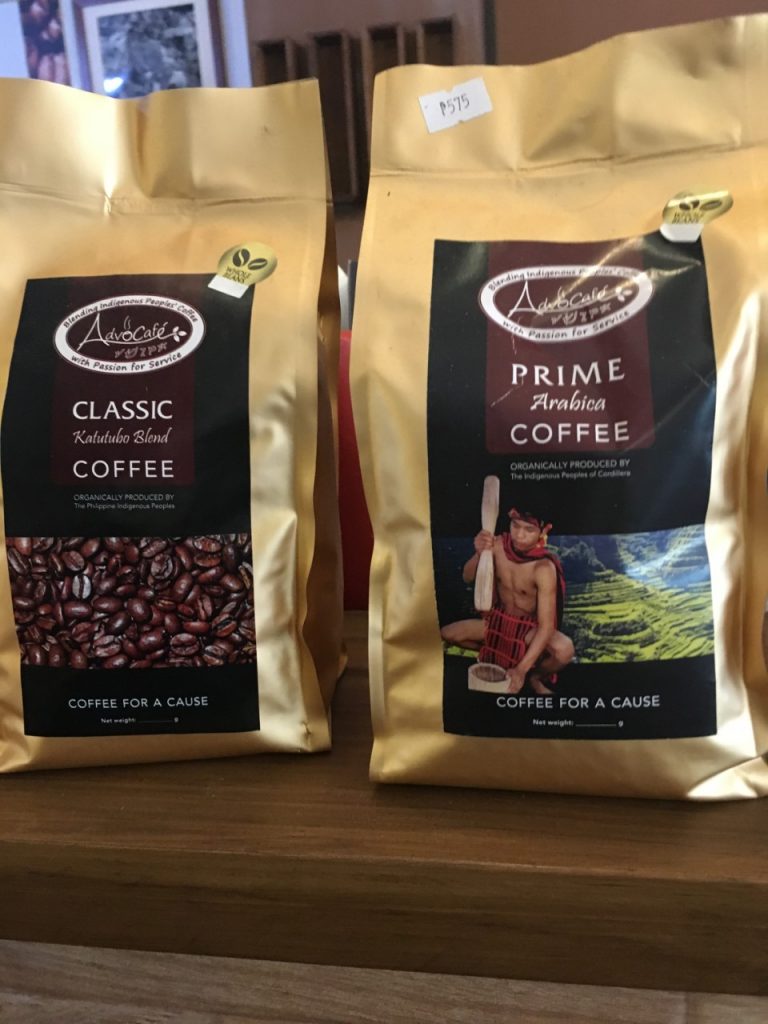 Another branch soon followed, this time in the Malate area of Manila where people gather to enjoy the malunggay and alugbati omelets.
"All ingredients are sourced from IP communities. The cook, bakers, and crew are all IP youth who graduated from (Pamulaan) college," Abadiano said.
"People say our coffee is much better than others. We have cappuccino, latte, macchiato. Our brew is the best. We have Robusta beans, Arabica beans, and our classic brew which is a combination of (both). That's the top seller," he noted.
Advocafe also serves organic juices in glass bottles. Plastic bottles are a no-no because chemicals from plastic tend to leach to the product.
"We started Advocafe in 2006 as a commitment to help IPs uplift their economic condition. One hundred percent of the net profit flow back to community in the form of basic services like education and livelihood," Abadiano said.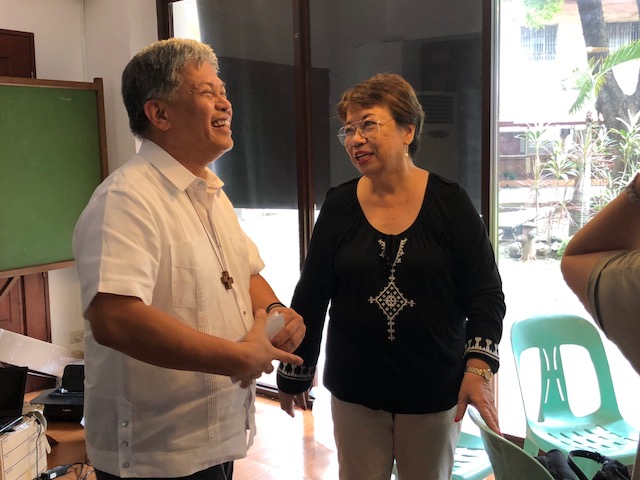 Abadiano said the whole effort now stresses the course on social enterprise after experience proved it is necessary. Each culture offers a unique product, whether cultural or agricultural. Each indigenous group is encouraged to "make use of their culture to uplift their condition," he said.
"We already have three batches of social enterprise alumni side-by-side with (graduates of) the course on agriculture. There are now 23 out of more than 300 graduates in the past 12 years that we have assigned to help the communities to accompany their farmers," Abadiano reported.
At present, ZEP2030 wants to support 1 million children and youth, provide livelihood to support to 10,000 farmers, and train the country's 1,000 IP groups in disaster management.
"We not just provide capital. It's a journey. By nature, the katutubo are not business people. It's a new thing for them (to go into business) so you really have to provide the mentoring—always looking at the products, hand-holding, how to make the business sustainable…" Abadiano trailed off.
Get more stories like this by subscribing to our weekly newsletter here.
Read more:
This local T-shirt brand is raising awareness about indigenous peoples
This commercial just revealed internalized discrimination against indigenous peoples
Indigenous Filipino lore inspires Natalya Lagdameo
TAGS: advocafe benjamin abadiano bro. armin luistro coffee department of education indigenous peoples