No more single-use plastic once Boracay reopens
Smoking and partying at the beach will also be banned
Aug 31, 2018
Finally some good news despite the sketchy plans for the reopening of Boracay on Oct. 26.
Through a local ordinance, the government of Aklan is set to ban single-use plastics on the island. One of the main targets of the ordinance is to stop establishments, restaurants, and hotels from distributing straws, as well as using disposable storage for toiletries (sachets and plastic bottles) such as shampoos.
Municipal Ordinance No. 386 series of 2018 requires businesses to come up with environmental-friendly alternatives or else they will be penalized–P2,000 for the first offense, P2,500 for the second offense, and the third consecutive offense will constitute cancellation of business permits to operate.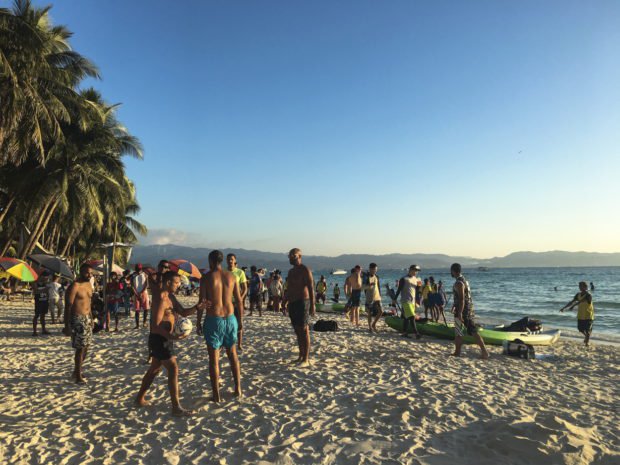 In a forum with Inquirer last Tuesday, Department of Tourism (DOT) secretary Bernadette Romulo-Puyat said that partying, drinking, and smoking on the beach will also be banned when Boracay reopens.
"They can smoke and drink where they stay, in the private, but the long beach has to be protected," Puyat says.
She also disclosed that DOT and Department of Environment and Natural Resources are in talks to limit the number of tourists per flight going to the island, although they are still finalizing the number.
Ahead of the Oct. 26 reopening, the local government of Aklan will be holding a dry run from Oct. 15 to 25.
Photo courtesy of Pixabay
Get more stories like this by subscribing to our weekly newsletter here.
Read more:
Only 30% of Boracay businesses are ready 2 months before reopening
Butanding in Boracay's not a measure for cleanup's success, Greenpeace clarifies
After closing down businesses, gov't eyes making Boracay lands arable "again"
TAGS: boracay boracay reopening single-use plastic