Starting a creative company? This masterclass is for you
CREATE Philippines 2018 features award-winning speakers
Sep 17, 2018
Running a creative company isn't something they teach you in art school or business school. It's a tricky business in a terrain that constantly changes and is already saturated.
Good thing there are those who already tested the waters for you. And now they're bringing their learnings and training at the second edition of CREATE Philippines on Sep. 22 to 23 at the Globe Tower, Bonifacio Global City. It's an event featuring masterclasses, portfolio exhibits, and networking organized by the export promotion arm of the Department of Trade and Industry, Center for International Trade Expositions and Missions (CITEM).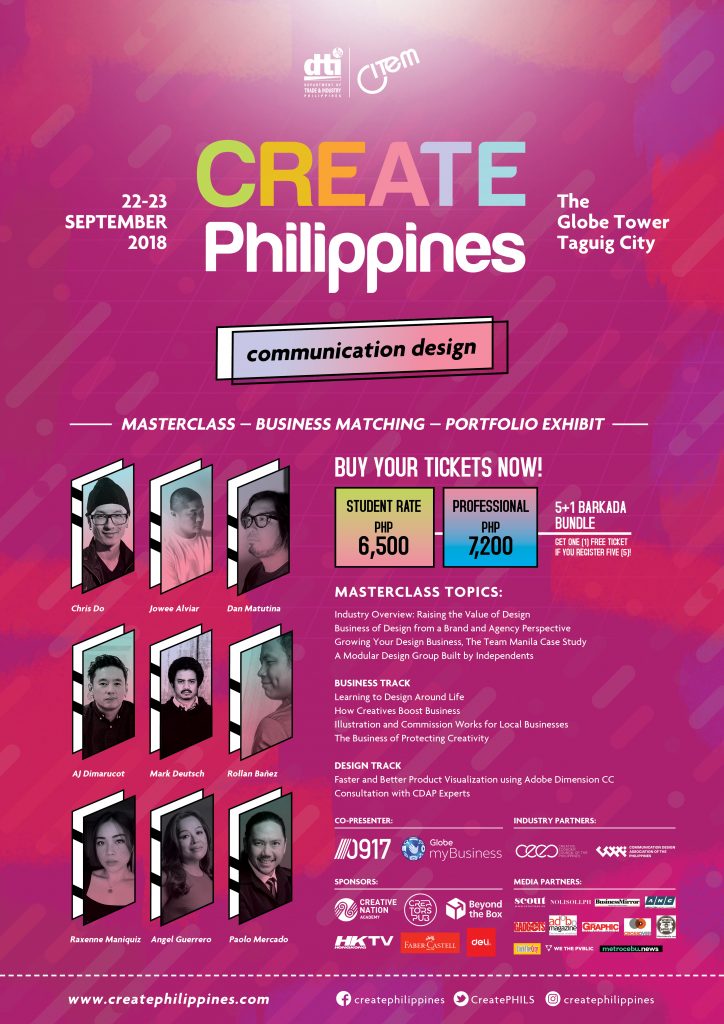 "We have invited top creative industry leaders across the country to share innovative ideas and market insights on their fields of expertise—be it on new creative trends, aesthetics, and best practices highlighted with success stories of their own projects," CITEM Executive Director Paulina Suaco-Juan says on a press release.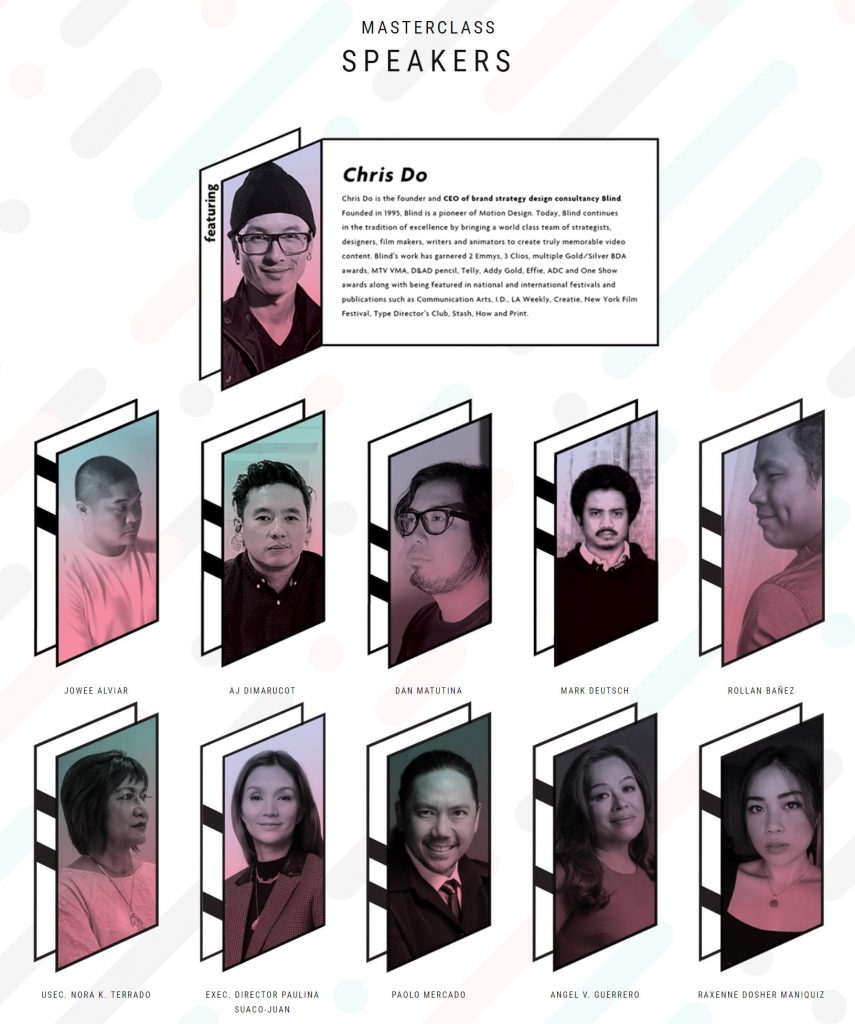 In this year's run, CREATE will zero in on Communication Design, a multidisciplinary practice that packages ideas and information in various shapes, delivered through various platforms like print and publications, commercials and logos, app design, and websites.
Here are the speakers to look forward to:
Chris Do
Founder and CEO of Blind, executive producer of The Skool, Founder of The Future (Emmy award-winning director, designer, strategist, and educator)
Seminar and workshop focus: The Business of Design
AJ Dimacurot
Owner of Love & Madness Clothing Corp.
Seminar focus: Learning to Design Around Life
Mark Joseph Deutsch
Co-founder of Happy Garaje
Seminar focus: How Creativity Boost Business
Raxenne Dosher Maniquiz
Graphic designer and illustrator for Plus 63 Design Co.
Seminar focus: Creative Process Behind Collaborating with Brands
Intellectual Property of the Philippines
Seminar focus: The Business of Protecting Creativity
Rollan Bañes
Adobe Creative Insider Ambassador, co-founder/training manager of Creative Nation Academy
Seminar focus: Faster and Better Product Visualization Using Adobe Dimension CC
Paolo Mercado
President of Creative Economy Council of the Philippines
Seminar focus: Industry Overview on Raising the Value of Design
Jowee Alviar
President of Communication Design Association of the Philippines, founder of TeamManila
Seminar focus: Growing Your Design Business
Angel Guerrero
Founder and CEO of Adobo Magazine
Seminar focus: Business of Design from a Brand and Agency Perspective
Avail the student rate for P6,500, professional P7,200. There's also a 5+1 Barkada Bundle: Get one free ticket if you register five.
For more information, check out CREATE's website. CREATE is in partnership with the Communication Design Association of the Philippines.
Featured image courtesy of Unsplash
Read more: 
The role of dwendes in Kidlat Tahimik's creative process
Ateneo's creative hub takes art school to new heights
Got a minute? Here's some cool and creative tasks for you
TAGS: Center for International Trade Expositions and Missions CREATE Philippines department of trade and industry