Best places to buy Christmas decor aside from bazaars
They'd also give a lot of bang for the buck
Oct 8, 2018
It's never too early for the lights, tinsel, and garlands—just like Jose Mari Chan and Mariah Carey already blasting through speakers. Personally, my nostalgic heart gets fuzzy whenever I see (girls and boys selling lanterns…just kidding!) exhibitions of the holiday spirit. It's also nice to think that a lot of people take the time to extend the jovial experience through decorations with others.
And if you're one of those people or wanting to be one of them, here are some bang for your buck places to check out.
Christmas Factory
565 AH Lacson cor. Jocson Sts., Sampaloc, Manila
740-8592
9 a.m. to 8 p.m., Tuesday to Sunday
Specializing in items made of poly-resin with fiberglass since 1998, Christmas Factory carries a wide range of handcrafted decor like Santa Claus figurines, elves, and Christmas balls among many others.
Dapitan Arcade
Dapitan cor. Kanlaon Sts., Quezon City
411-0252
8 a.m. to 7 p.m., every day
View this post on Instagram
A few kilometers away from Christmas Factory is Dapitan Arcade, a bigger hub for export-quality holiday decor. There's a concrete building for the Santa Clauses, Christmas lights, and others, but also, outside, there are makeshift tiangges where you can haggle. You can also find various knickknacks, novelty items, and tableware here.
Ingarden
No. 6 Unit B&C 11th Jamboree St., Quezon City
416-6375
10 a.m. to 6 p.m., Monday to Saturday
Catering wholesalers or retailers, Ingarden is the place to buy Christmas ornaments, as well as artificial flowers, plants, vases and planters, and Christmas trees. It also offers design services for homes, hotels, window displays, showrooms, and others.
Chrysara NEST
Angeles Industrial Park, Bacolor, Pampanga
(045) 598-6036/(02) 246-8347
9 a.m. to 5 p.m., Monday to Saturday
776 Col. Buenaventura St., Addition Hills, Mandaluyong City
724-0172
10 a.m. to 7 p.m., Tuesday to Sunday
View this post on Instagram
Hailing from the farther North, Chrysara NEST is indeed a nest not only for handcrafted furniture, but also for Christmas decor and collectibles. It also boasts its unique pieces like their own version of the nativity inspired by Neopolitan creche collections from the 18th century.
Natural Art Flowers and Decors
801 Tayuman cor. G. Perfecto Sts., Tondo, Manila
252-6141 to 45


Natural Art is more known as a flowers and decors shop, which also offers event styling, landscaping, and pocket gardening. However, it started as a shop for Christmas decor. Expect poinsettias, Santa Clauses, candy canes, and other Yuletide-themed pieces here.
Divisoria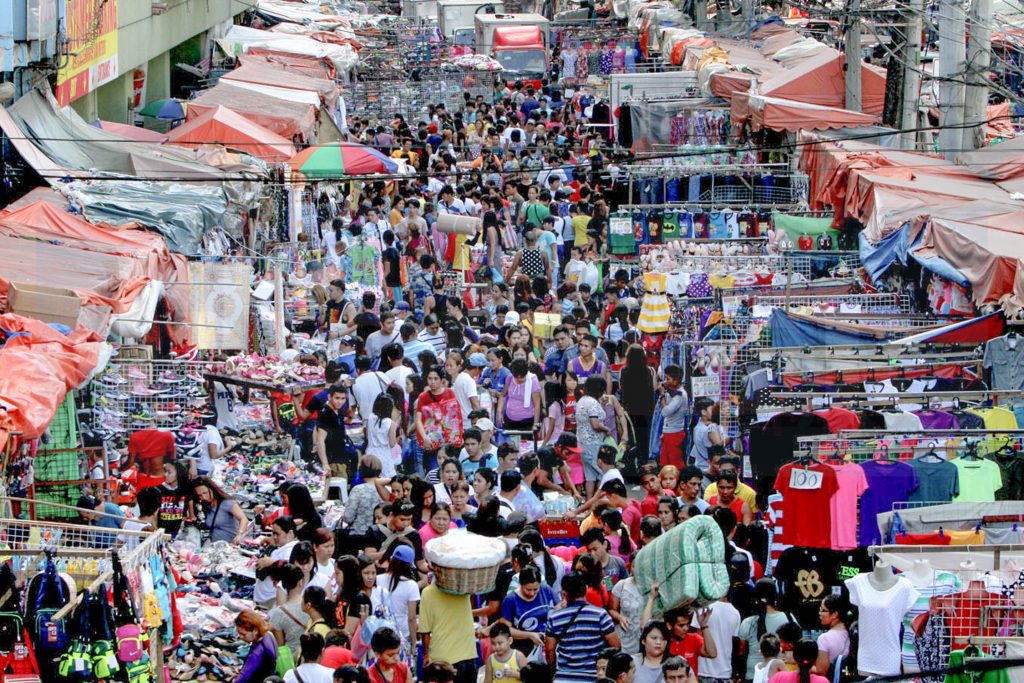 Of course, the ultimate place to get almost everything, Divisoria, is on the list. Complete your Christmas setup as well as gifts for your loved ones here.
Greenhills Shopping Center
10 a.m. to 9 p.m., every day
Shop for Christmas decor more comfortably (well, at least, compared to Divisoria) here at the air-conditioned tianggehan of Greenhills. You can also do a side trip here to buy gifts aside from decorations. Restaurants and food chains are also accessible.
Have any other places in mind? Tell us about them in the comments section!
Featured image courtesy of Unsplash
Get more stories like this by subscribing to our weekly newsletter here.
Read more:
Early Christmas shopping? This holiday bazaar has clothes, goodies and more
Stylish, untraditional Christmas table settings by stylish, untraditional tastemakers
A Christmas gift guide for pets
Read more by Yazhmin Malajito:
Don't forget to prepare your fridge this Christmas
How to make Christmas commutes just a bit safer
10 shops where you can buy tin can cakes
TAGS: Christmas decor christmas factory chrysara nest dapitan arcade divisoria greenhills shopping center ingarden natural art flowers and decors