Intramuros, Fort San Antonio Abad named National Cultural Treasures
What does this mean for the so-called "Fortifications of Manila"?
Oct 8, 2018
It is a very troublesome time for the country's heritage sites with the threats of destruction posed against them by plans of commercialization.
Just this year, in Manila alone, at least three heritage sites are in danger of being defaced due to the construction of bridges and skyscrapers, as in the case of the controversial 49-story building Torre de Manila looms on the skyline behind the important Rizal Monument at Rizal Park.
Read: Torre de Manila Part 2? Another high-rise threatens Manila's heritage sites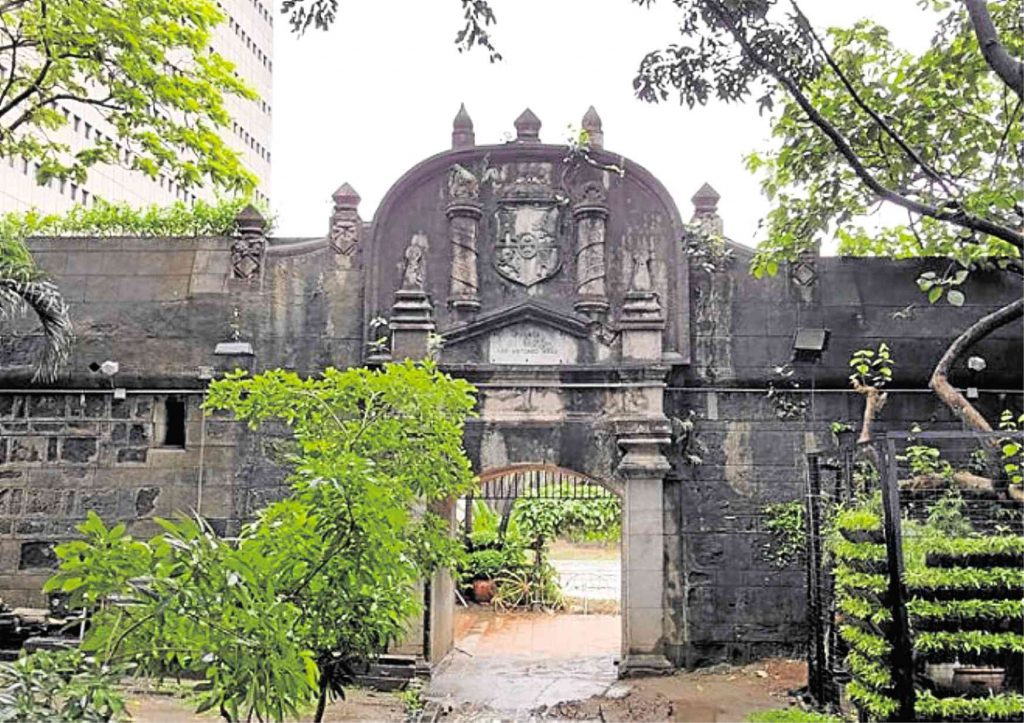 In the provinces, the scenario is no different with ancestral houses being demolished and historied structures such as the Camaren Bridge in Brgy. Buenavista II in General Trias City, Cavite being threatened to give way to newer structures.
With all these happening, everyone cannot help but notice the government's blatant disregard for heritage literacy.
A small feat for heritage conservation
Still, there are few things that the government has done right in recent events–that is concerning the issue of heritage conservation.
Intramuros and Fort San Antonio Abad located inside the Bangko Sentral ng Pilipinas complex, collectively known as the "Fortifications of Manila" for having served as a necessary line of defense for colonial Manila, have recently been declared by the National Museum of the Philippines (NMP) as National Cultural Treasures.
The declaration is based on the Republic Act No. 10066 or the "National Cultural Heritage Act of 2009" which defines national cultural treasure as "unique cultural property found locally, possessing outstanding historical, cultural, artistic and/or scientific value which is highly significant and important to the country and nation, and officially declared as such by pertinent cultural agency."
What does this mean for these heritage sites?
Having these safeguards stated by the law ensure that these national cultural treasures are entitled to the following privileges, apart of course from the official heritage markers:
Priority government funding for protection, conservation, and restoration
Incentive for private support of conservation and restoration through the Commission's Conservation Incentive Program for national cultural treasures
In times of armed conflict, natural disasters and other exceptional events that endanger the cultural heritage of the country, all national cultural treasures or national historical landmarks, sites or monuments shall be given priority protection by the government.
But most importantly, given the series of events plaguing our heritage sites here in Manila, specifically, RA 10066, also gives the right to cultural agencies to refuse purchase of cultural properties declared as national cultural treasures.
Under Section 9 of the National Cultural Heritage Act of 2009, "prior to the finality of the sale, the appropriate cultural agency may likewise match any offer made for the purchase of national cultural property."
Good measures, in general. But the real question lies whether these are enacted and observed to serve the interest of these national cultural treasures, and not just for the gains of big corporations and commercial properties.
Intramuros, the 64-hectare historic walled city founded by the Spanish in 1571, has been witness to and withstood wars, natural calamities, and colonial invaders.
And if it's true that the walled city is "a metaphor for Manila itself," only time can tell whether its walls can also save itself from being overtaken by change.
Header photo courtesy of André Héroux/Wikimedia Commons
Get more stories like this by subscribing to our weekly newsletter here.
Read more:
The government blatantly lacks cultural heritage literacy. Here's why
DPWH road project could damage heritage bridge in Cavite
Local heritage sites are being restored by this unlikely group of youngsters
Read more by Christian San Jose
Construction of Binondo-Intramuros bridge threatens heritage sites in Manila
LOOK: Vigan sets out to cover all its streets in cobblestone
Old photos from the glory days of Manila Bay before it was a "toilet bowl"
TAGS: fort san antonio abad heritage conservation heritage sites Intramuros manila national museum of the philippines