Thanks to our long, rich, and not to mention complicated, history, our cities are spattered with a number of heritage sites. Many of them are churches. Basilica Menor de San Sebastian, better known as San Sebastian Church in Quiapo, Manila, is one of them.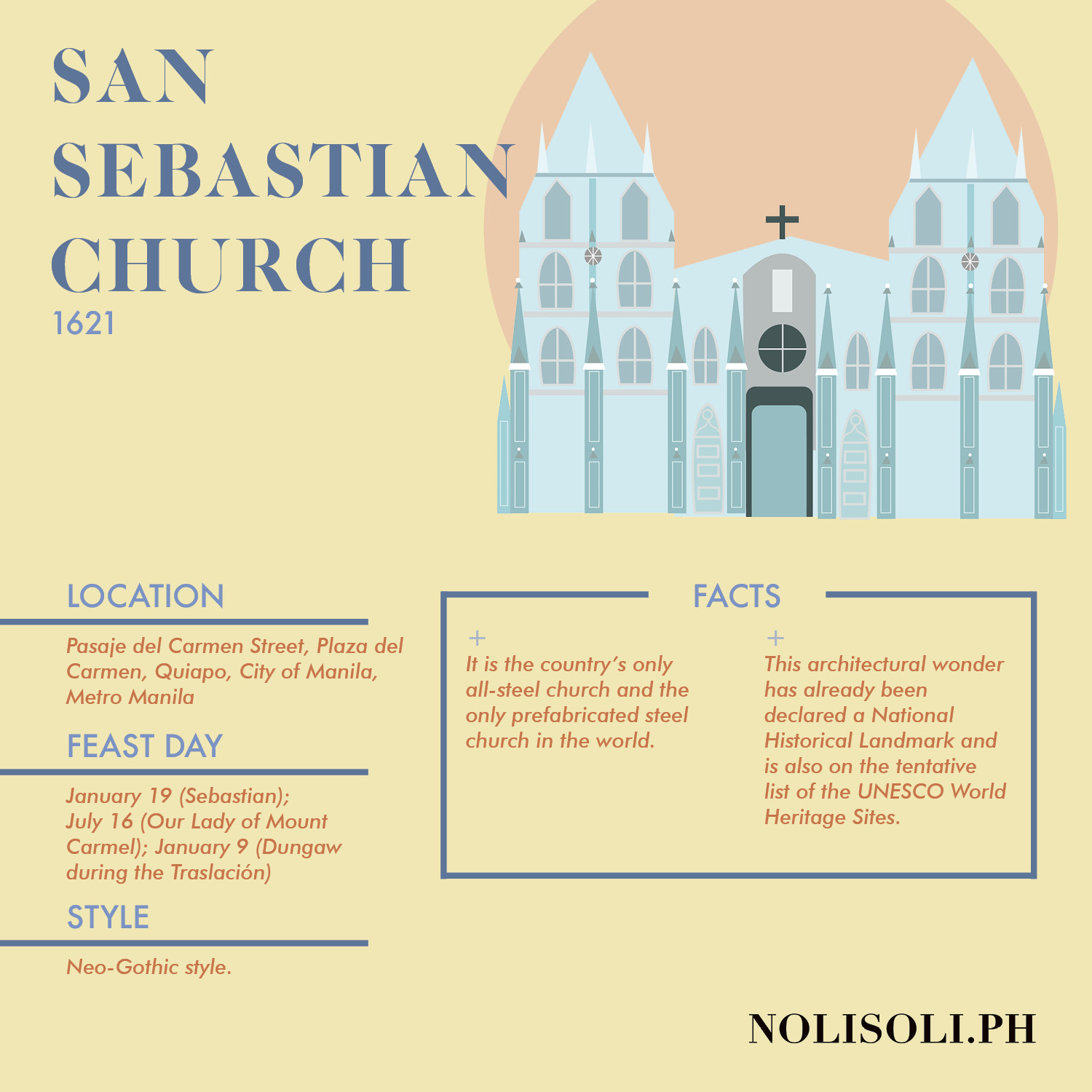 The only all-steel church in the country features neo-gothic architecture. The church was completed in 1891, and was designated as a National Cultural Treasure in 2011. In 2006, the National Historical Commission of the Philippines included the church in our country's tentative list for a World Heritage Site designation, but has been removed from the list as of last year.
It was also eventually included on the World Monuments Fund's Endangered Sites list in 2008 and 2010. Currently, the San Sebastian Basilica Conservation and Development Foundation spearheads the restoration of the church. Aside from actual conservation and restoration activities, the foundation also conducts tours and sessions to further educate visitors about the importance of caring for heritage sites.
But all that work is under threat, as more high-rise buildings are constructed in Manila. In recent years, one such high-rise (Torre de Manila in Ermita) came under great public scrutiny for "photobombing" the Rizal Monument. The same situation may happen soon to San Sebastian Church.
Blogger Ivan Henares posted on Facebook last Sept. 13: "The destruction of Manila's historic districts continues because of TORRErism. Another high-rise building, Univercity Home Recto, will ruin plans to have the San Sebastian Basilica inscribed in the UNESCO World Heritage List."
Given the course of happenings with Torre de Manila, it seems unlikely that the construction of the so-called Univercity Home Recto will be stopped. But if anything, this issue should force more people to talk about the priorities of our local governments, urban planners, and developers.
Currently, there are no laws that explicitly state that high-rise buildings cannot be built around heritage sites. But conservation and heritage advocates argue that allowing such structures to be built diminishes not only the aesthetic qualities of the spaces, but also its respectability and dignity.
This is a developing story. Follow Nolisoli.ph for more updates and news on culture, history, and heritage. Get more stories like this by subscribing to our weekly newsletter here.
Header image courtesy of Richard Reyes/Inquirer
Read more:
Construction of Binondo-Intramuros bridge threatens heritage sites in Manila
Local heritage sites are being restored by this unlikely group of youngsters
The Nuestra Señora dela Asuncion church in Bulacan is now a heritage site
Read more by Pauline Miranda:
The Philippines doesn't have an official "National Hero"
The most IG-worthy spots in the new National Museum of Natural History
DPWH road project could damage heritage bridge in Cavite