Inflation may be down but impending fuel taxes may cost us more in 2019
A 6 percent inflation rate is hardly a cause for celebration
Dec 5, 2018
Here's some good news—depending on who's reading.
Inflation has eased to 6 percent in November from a previous 6.7 percent high in October and September, according to the Philippine Statistics Authority (PSA).
A lower inflation rate is a good sign, right? Well, considering President Duterte's recent approval of the second round of fuel tax excise which will impose an additional P2.24 per liter of diesel and gasoline, that may not be the case for some, especially for those in the producing sector.
On the food production line, farmers are worried that this will result in higher production costs for them.
"Agriculture heavily relies on fuel, from the use of fertilizer to small fishing boats," Philippine Center for Agriculture and Fisheries convenor Omi Royandoyan said in an interview with Inquirer. "The fuel tax hike will pull the farmers' profit margin, and this comes at a time when the country's agriculture sector is trying to compete with its Southeast Asian neighbors."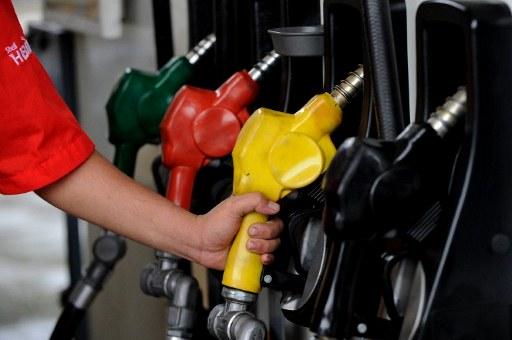 In NCR, the inflation rate slowed down from previous 6.1 percent in October to 5.6 percent. While outside of Metro Manila, Bicol is still the region with the fastest and highest increase in prices with an inflation rate of 8.9 percent for November, 1 percent lower than the previous month.
The PSA also noted the top three contributors to inflation which are food and non-alcoholic beverages, housing (water, electricity, and gas), and transport.
In an interview with a local news outlet, Alvin Ang, director of Ateneo Center for Economic Research assured the public that the additional taxes are less likely to affect the inflation rate for the coming year.
"Theoretically it should not. However, as I said with what happened in this round of the first year of implementation of the TRAIN, much of the price increases is really because people expected higher prices so they started to buy more, consume more so there was a supply problem. But more of the inflation increases was traced to food supply limitation but we are addressing that now."
We'll see how this goes for all of us in the coming year.
Header courtesy of Inquirer.net
Read more:
This is what inflation in 2018 looks like, thanks to TRAIN
What TRAIN Package 2 means for the book industry
Instead of penalizing farmers, why not provide drying facilities?
TAGS: fuel excise tax inflation rate