In James Herriot's Cat Stories, felines were called "connoisseurs of comfort." With the popularity of the furry creatures not only in the home but on the worldwide web, and with cafés dedicated to them popping up all over the globe, Herriot's claim proves difficult to refute.
Popularized by Japan in recent years, the first cat café opened in Taipei in 1998, becoming an exclusively Taiwan tourist attraction until its Asian neighbors adopted the trend in the 2000s. The concept has finally reached Philippine shores last February 2015 with the opening of Miao Cat Café, the first of its kind in Manila.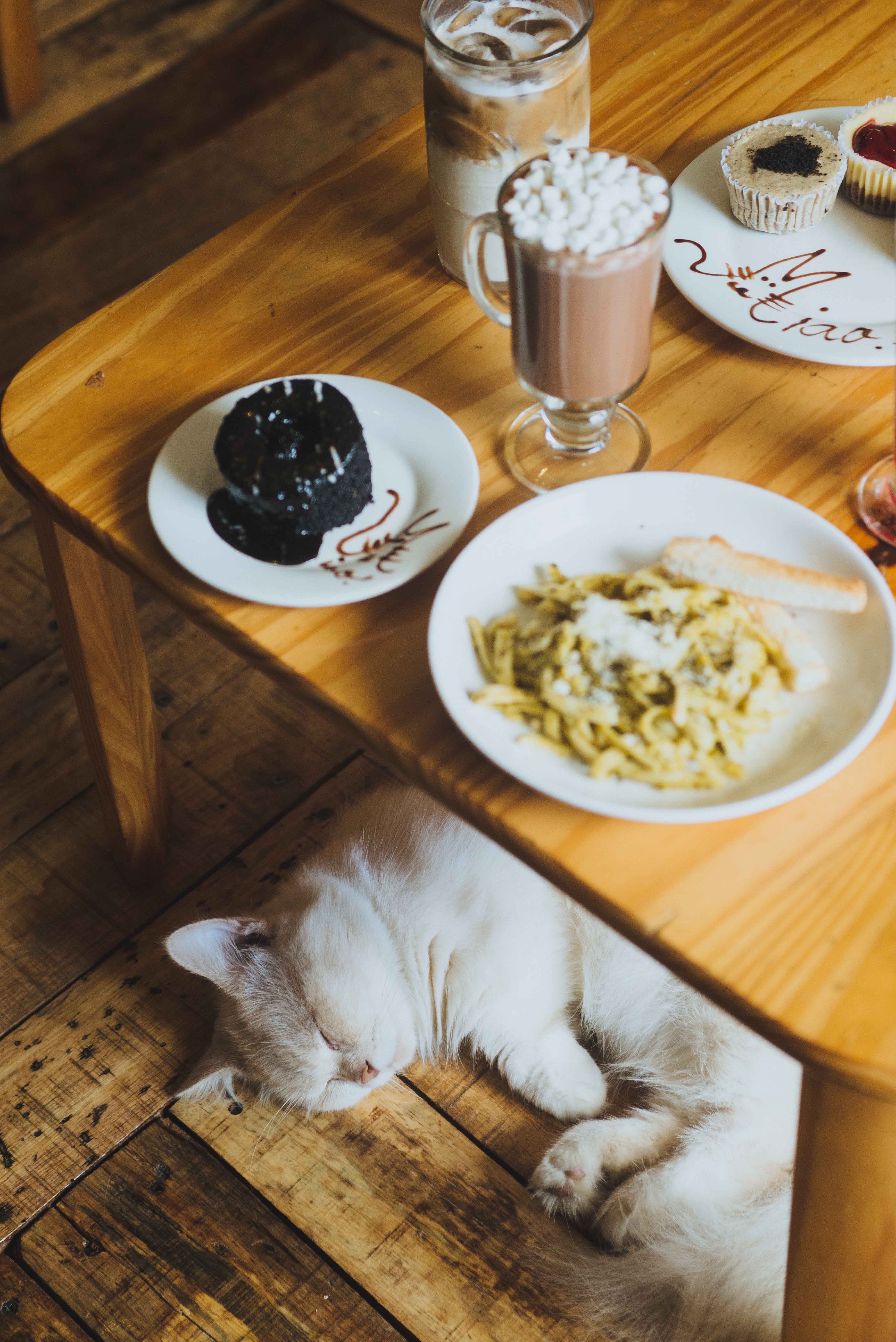 The café serves as a quiet, intimate refuge amid the bustle of cars and commuters along Congressional Avenue. No large, obvious signs mark the entrance, making it easy to miss. But if one remembers how cafés are perpetually linked with sweets, the landmark becomes easier to identify.
Miao Cat Café is a cozy nook, with the peace only pleasantly disturbed by the flurry of cats scrambling for treats during feeding time. The café houses more than 20 of sisters and owners Sam Ramos and Loida Benson's beloved cats. Guests are treated to two hours of play time with the pets and a meal and beverage of their choice. The assortment of cats may be more than the food selection on the menu, but for cat lovers, to simply be surrounded by playful Munchkins, placid Persian cats, imported British shorthairs or native but no less cute puspins (pusang Pinoy) would duly satisfy.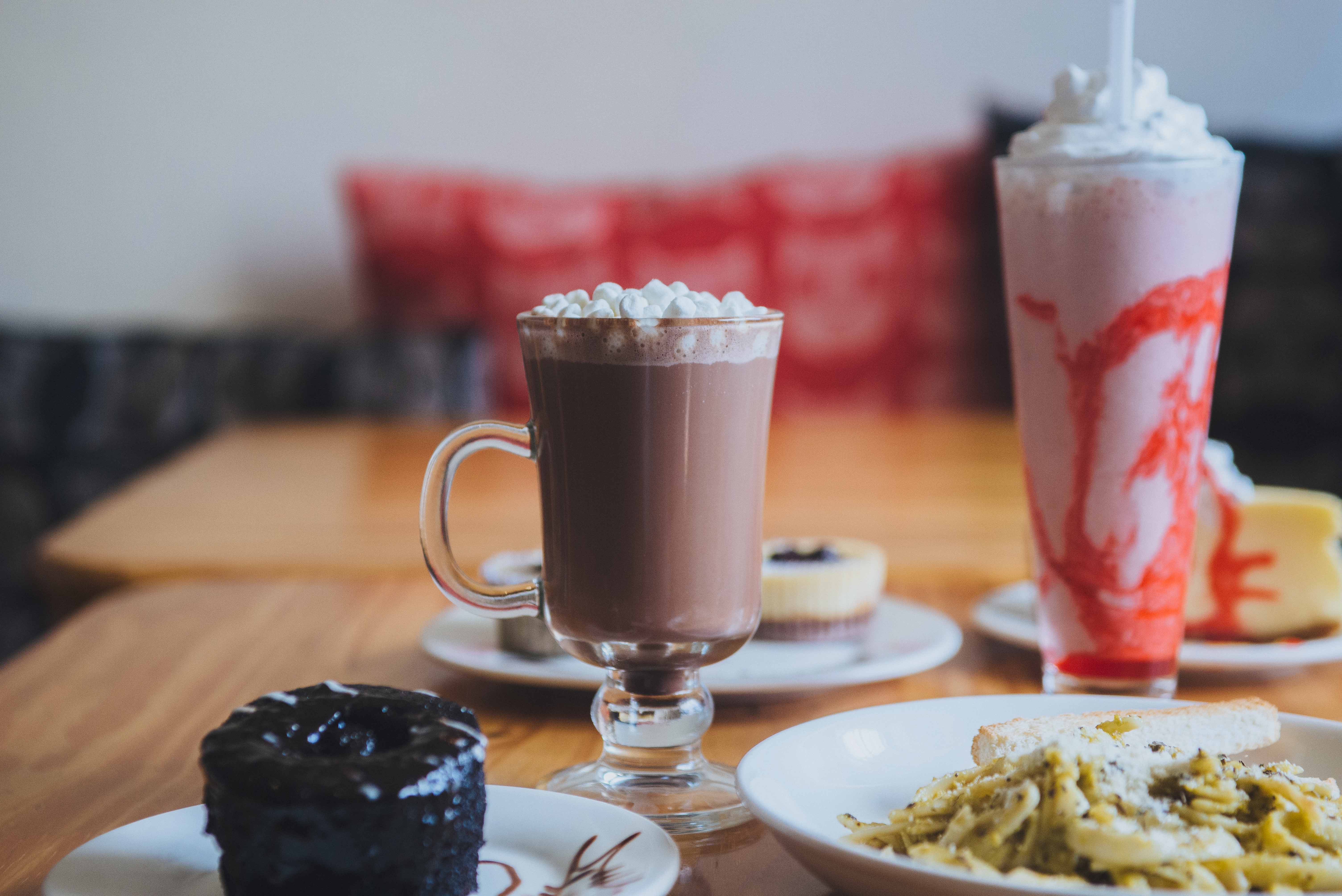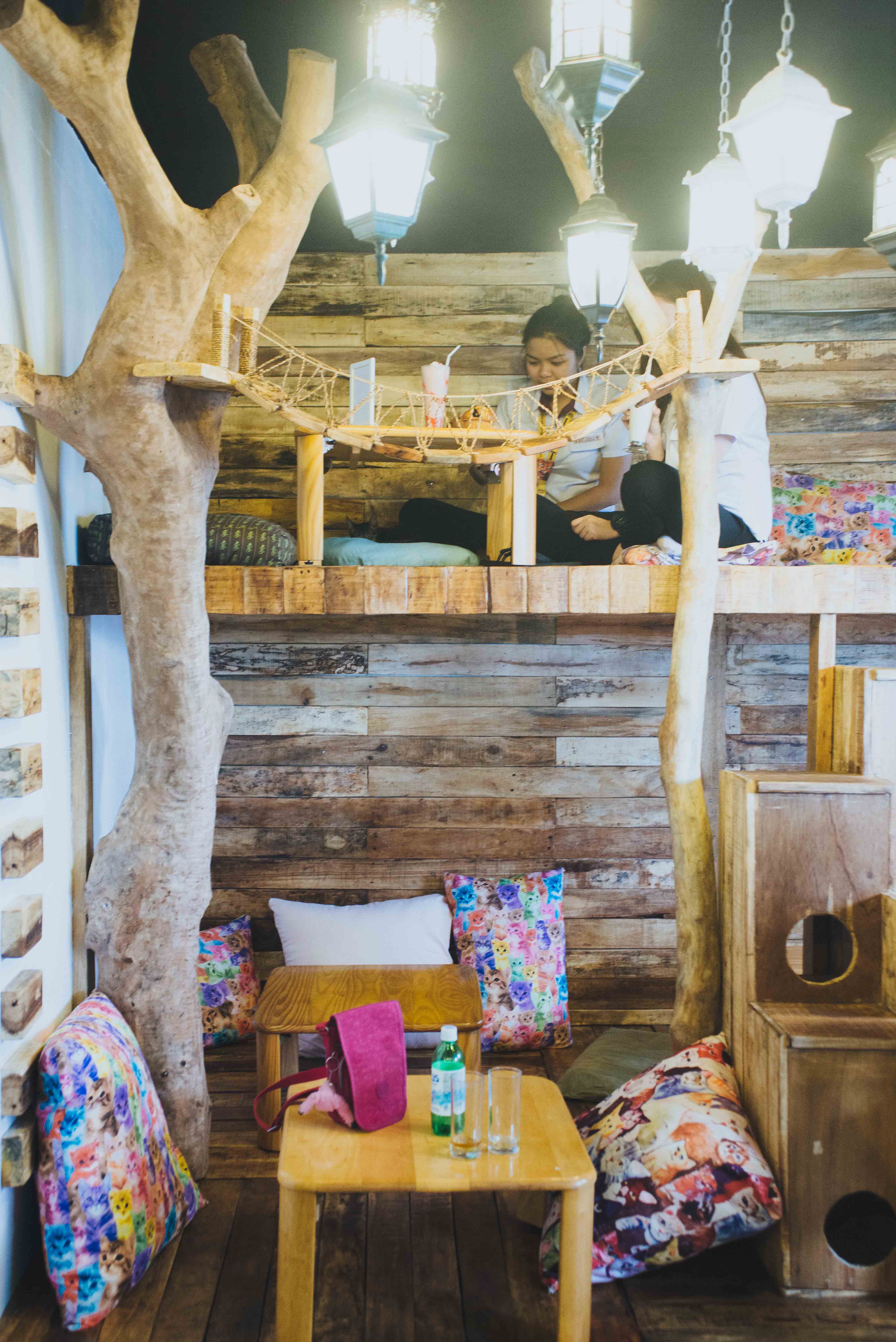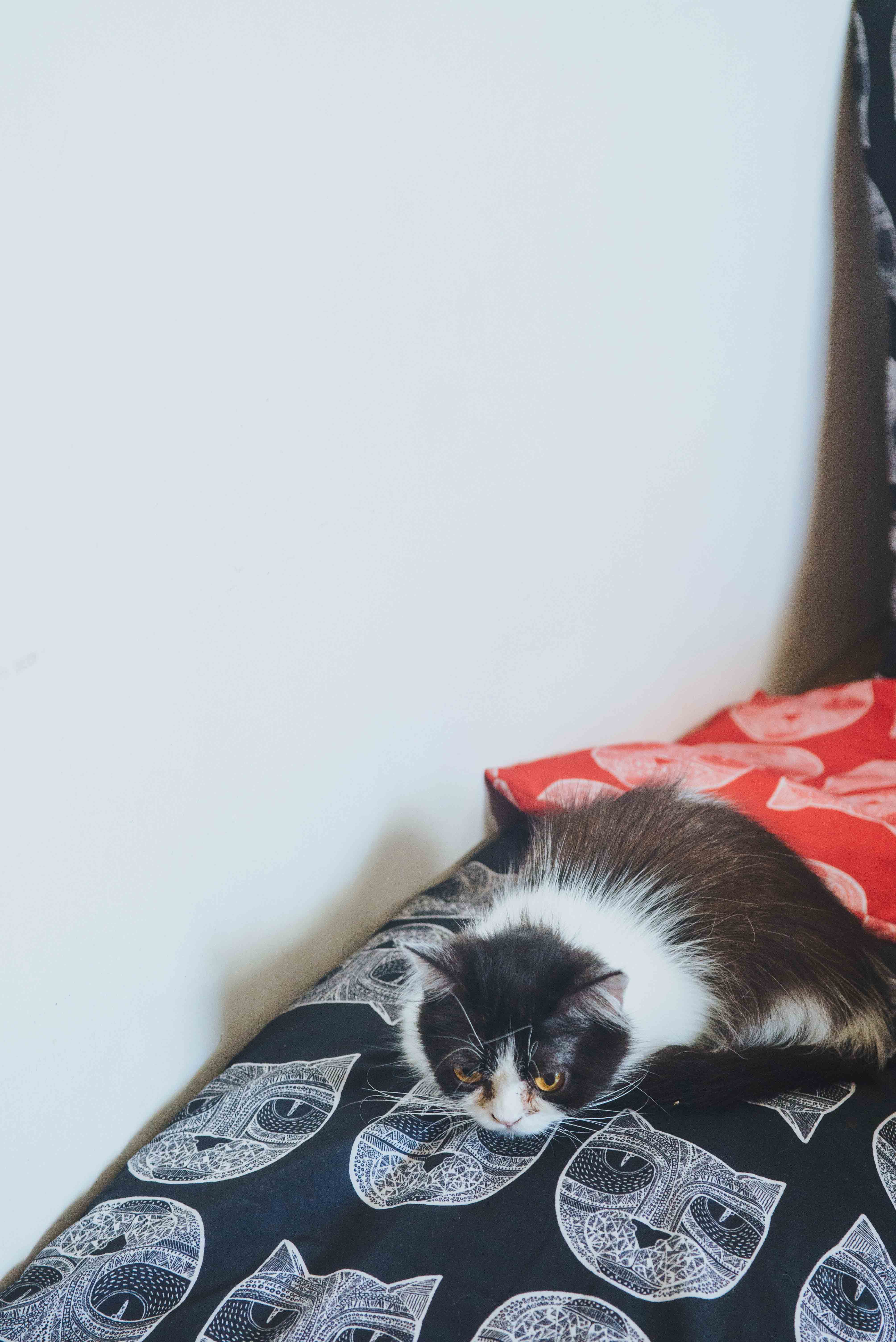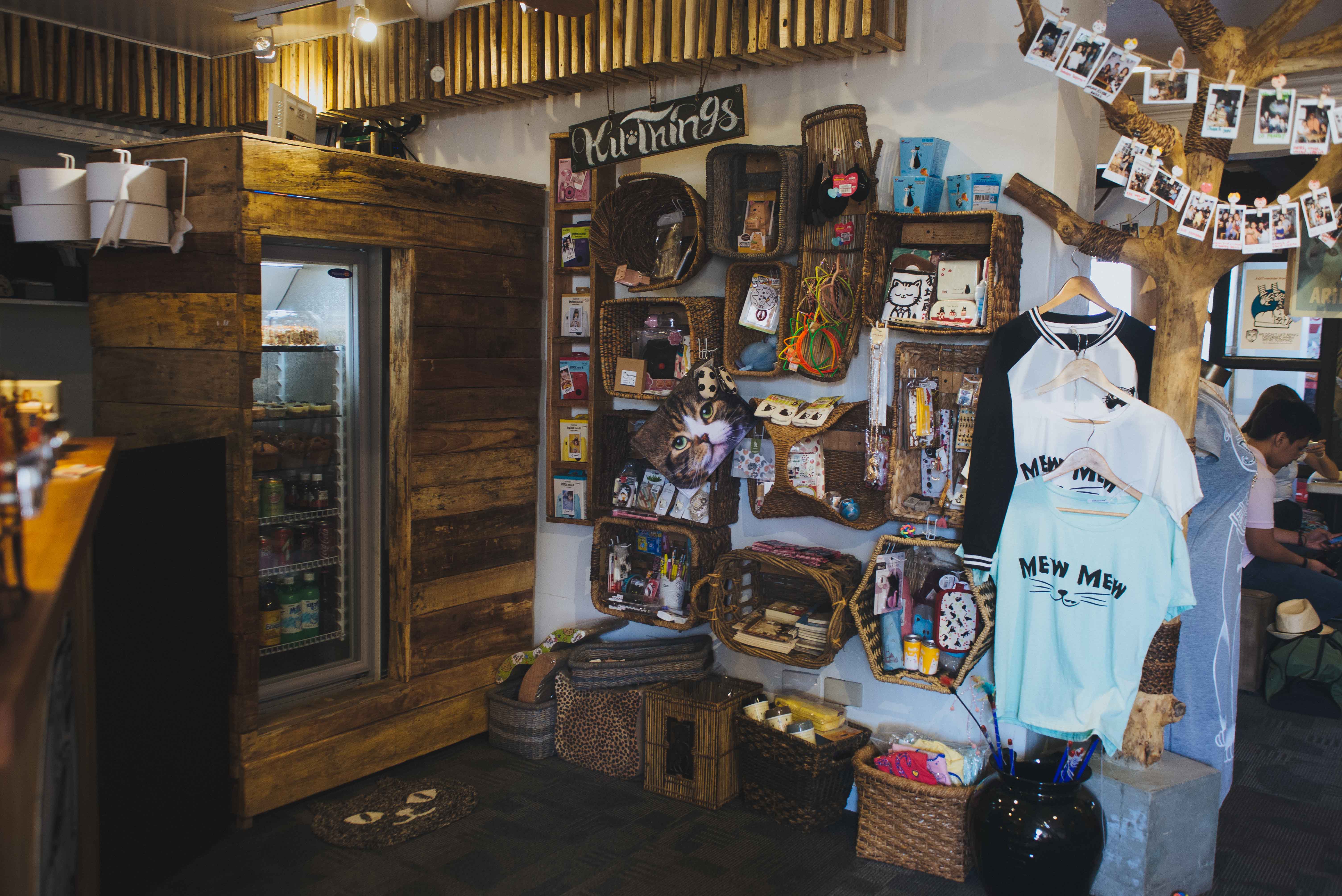 But as its name suggests, Miao Cat Café is still essentially a café, offering the classic mochas, lattés, and macchiatos, along with a few new concoctions like Oreo cappuccino and Kisses Caramel. Whether you're there to rest or play, Miao Cat Café, with its homey interiors self-styled by Benson, provides a sweet respite. And true to what Herriot claims, when it comes to comfort, just leave it to the cats. Ramos shares, "It's a different experience. It's very homey. It's a place for people to de-stress." And when they see the different personalities of the cats, even those with fear of the feline creatures will leave as cheerful converts.
This story was originally published in Northern Living, July 2015.
Writer: PAULINE MIRANDA
PHOTOGRAPHY PATRICK SEGOVIA