PSA from Penn Badgley to fans "in love" with Joe: Try watching it again
We sat down with Penn Badgley and Shay Mitchell to talk about their characters' complexities, romanticizing charming characters, and being objectified
Jan 15, 2019
Disclaimer: This article contains major spoilers.
I've watched a lot of documentaries that follow the stories of stalking victims. A lot of these documentaries are narrated by the victims themselves and it takes the viewer into a detailed walkthrough of horrifying experiences that no one deserves to go through. While other victims make it out unscathed and eventually get the justice they deserve, others aren't so lucky.
This is what Netflix's newest psychological thriller imparts but instead, we are taken to the other side of the coin: The deepest and darkest thoughts of a stalker-slash-murderer.
The stars of You, Penn Badgley and Shay Mitchell, are here in Manila to promote the show for a two-day event. On Jan. 15, the stars are set to meet with their fans in an event at the Greenbelt Gallery, second level of Greenbelt 5.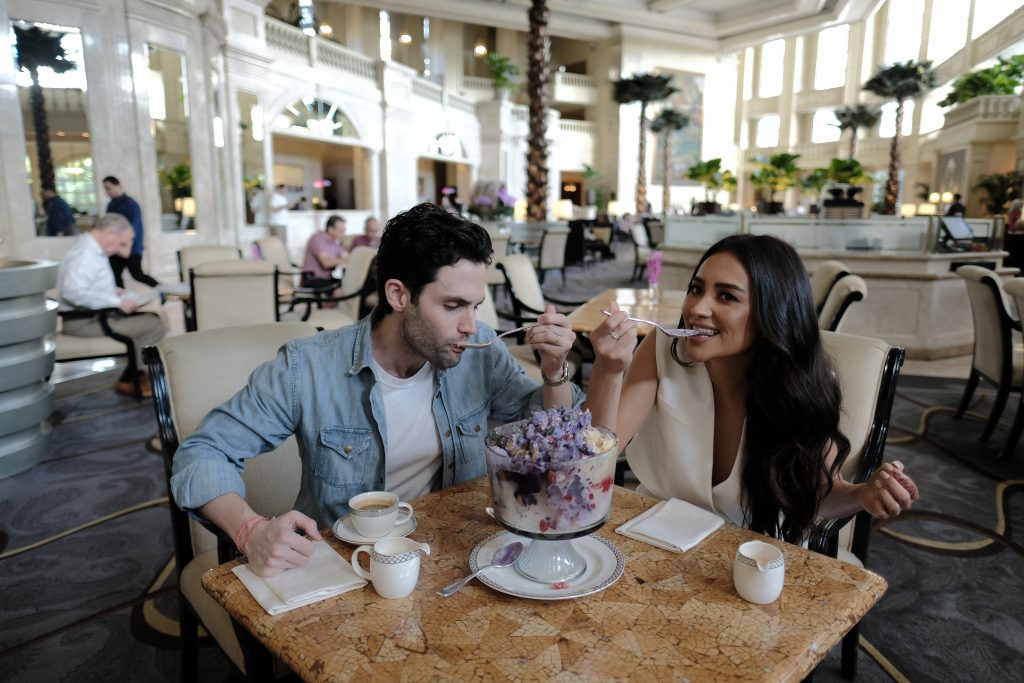 Based on a novel by Caroline Kepnes, You follows Joe (played by Badgely), a long-time manager of a boutique bookstore, and his pursuit for aspiring writer Beck (played by Elizabeth Lail)—but it isn't a typical boy-meets-girl story to begin with. Joe is a major stalker and has gone the extra mile to "protect" Beck from "dangerous people." On the other hand, Peach (played by Mitchell), Beck's best friend, has been wary of Joe since day one.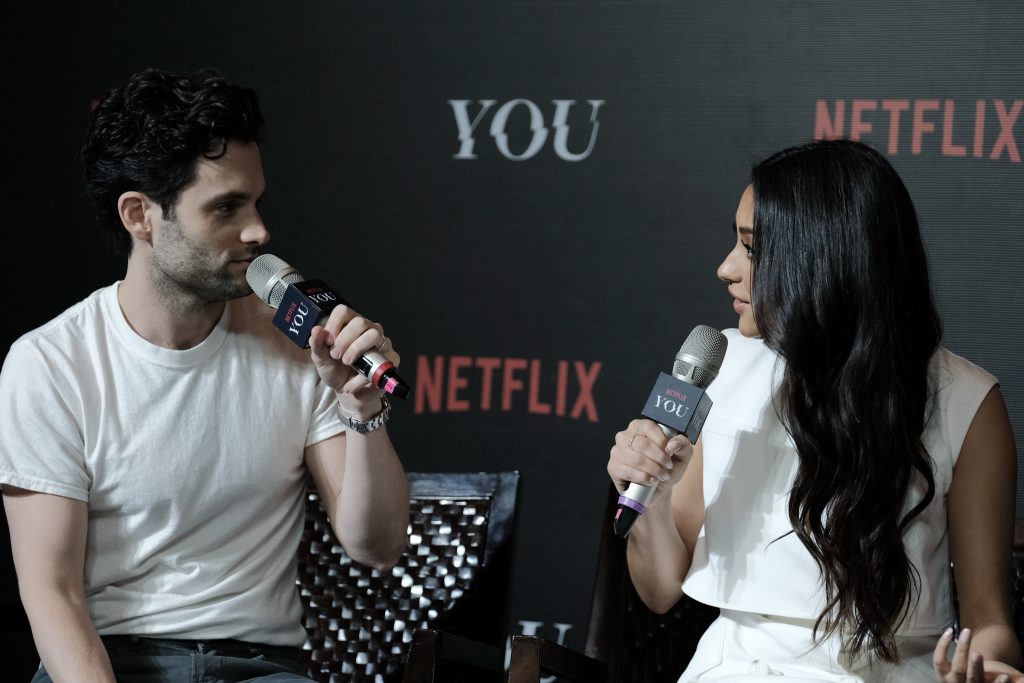 Together with select members of the press, Nolisoli had the opportunity to sit down and talk to Penn and Shay about their their characters' complexities, romanticizing charming characters, being objectified, and more.
On Peach Salinger, queen bee extraordinaire
Thanks to Joe's obscene stalking skills, it was found later on that Peach was also Beck-obsessed. Shay, the actress who plays Peach, thinks that her character and Joe share a lot of similarities.
"She had photos, she did her own sort of creeping and stalking. The only difference was that she'd already known Beck for so many years," she said.
The actress, known for playing Emily Fields in Pretty Little Liars, shares that Peach was unlike any other character she played before. "I really did want to try my hand at playing a spicier character. She had a lot of different layers, too. She wasn't just a queen bee or like a capital bee. She really did have a heart deep down there and she had a lot more complexities."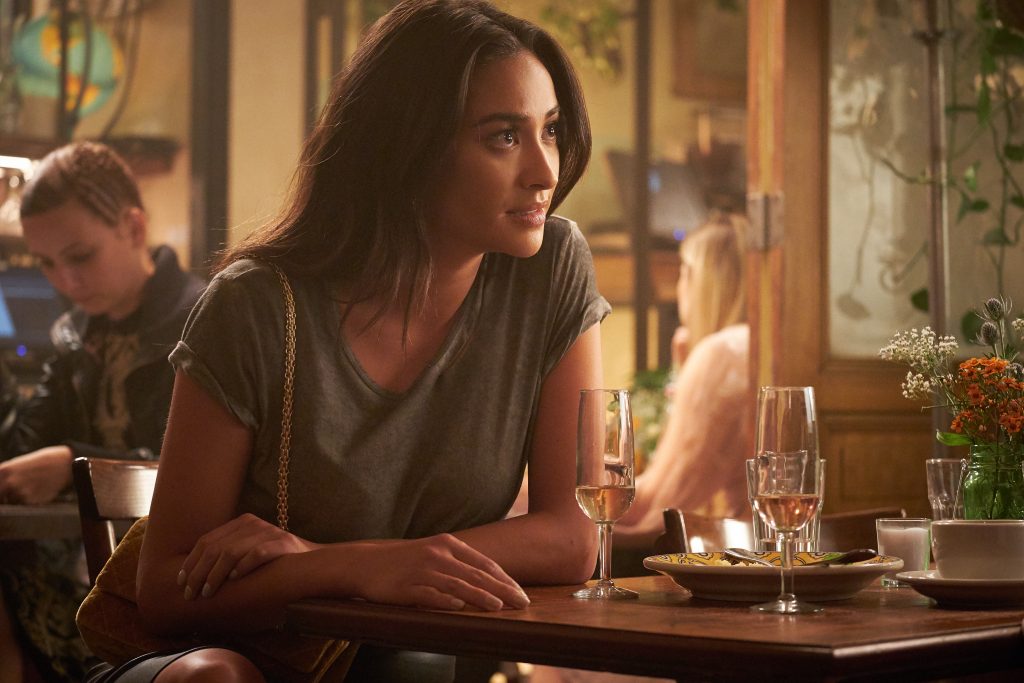 The hardest part of playing Peach, she said to Nolisoli, was "not laughing. She'd say things sometimes and I'm literally laughing 'cause it's so funny and it was hard for me… But I think [it's more about] showing the different complexities [of Peach] like again, not having her just be a bee. I didn't want to just play this mean person because some people would be like 'Why is anybody friends with her?'
"It's the same thing that we have with all queen bees. Because the moment that she's nice to you, you love it. I think we all know somebody like that too in our lives, where they're not the nicest but when you're on their good side or when they're happy with whatever, you love it."
But this doesn't mean that we should be accepting of people like Peach. "We all go through difficult things but that doesn't give us an allowance to be a mean person. I may not like somebody that my friend's dating but I'm not gonna go out of my way to stop them. I just focus on my own life and I think that that's what she lacked," Shay explained.
On fans romanticizing Joe
For those who have seen You, I think we can all agree that Joe is pretty charming (it's just Penn, really) but this, in any way, doesn't excuse him from his behavior. In fact, fans have taken to social media how "in love" they are with Joe despite him being a murderer. Penn, on the other hand, has been very vocal against viewers romanticizing his character.
No thx https://t.co/VnBqJ3JoxG

— Penn Badgley (@PennBadgley) January 9, 2019
…of problems, right? https://t.co/9NmOGWvSYb

— Penn Badgley (@PennBadgley) January 9, 2019
But Shay thinks that the outlook would've been a whole lot different if we replaced Joe with an unattractive person whom people didn't know. "My friends even say like 'I want a Joe', I'm like 'No, you want Penn Badgley to follow you,'" she continued.
"Let's remember that this person is a bad person and no one wants a stalker. There's a difference and a very thick line between adoring somebody and being obsessed with somebody. No one wants that," she said.
When asked what message he has for viewers who are "in love" with Joe, Penn told Nolisoli, "Now that they've seen it once, try watching it again knowing that the first moment that they meet, she's [gonna be] dead. It's so heartbreaking. It's the story of a woman not escaping. It's a story of a woman victim to a lot of social forces and being killed. It's very intense in that way."
"And if you see all of his charm as unconscious manipulation, which is the way most people do manipulate, it's not conscious. A lot of people are trying to be good [but] you know, they do terrible things. So I think I would just encourage viewers to watch it again. It's terrible advice," he joked.
On playing Joe, shooting the masturbation scene
Penn, who rose to fame from playing Gossip Girl's Dan Humphrey, thinks that Joe is his most challenging role yet. He recalls that one of the most difficult and disgusting scenes to shoot was his masturbation scene outside Beck's apartment.
"It's funny because they wanted me to close my eyes and I remember being like 'No, why?' and they were like 'It's too creepy when you have your eyes open,' and I'm like, 'What do you mean? What are you talking about? What are we doing?'" he laughed.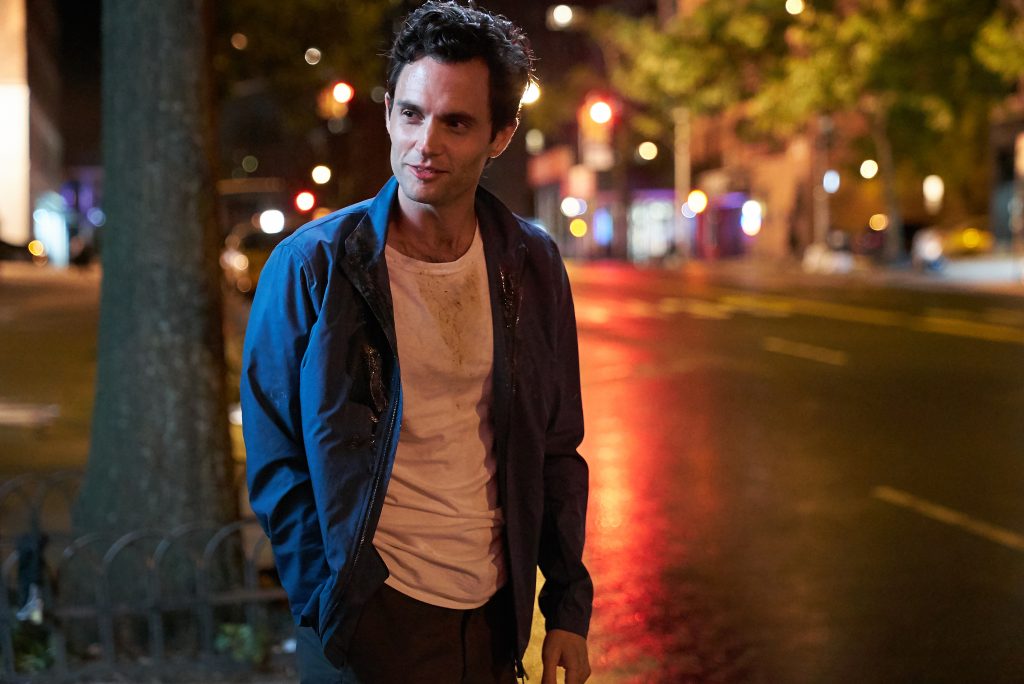 Joe's closeness with his neighbor's child (and perhaps his only friend) Paco is noticeable throughout the season. He posed a theory of his own during the interview, "Sometimes I wonder if this were real. Like [Beck's] just not a real person so maybe, is it unfair to make him this humane with this boy? Would he really do this?"
Penn explains that Paco is the only person Joe can be himself with because he didn't feel the need to compete. "He's a kid that he identifies with because he has troubles at home. It's almost like he is his best self with Paco because he is not soulless. It is not possible."
On a related note, Penn believes that Joe, or anyone for that matter, aren't born with psychopathic behavior. "I question if anybody is truly born [that way] because that's to say that evil is a substantive power that we have no control of, and we have no agency, that we have no course of action."
On real-life stalkers, are there any?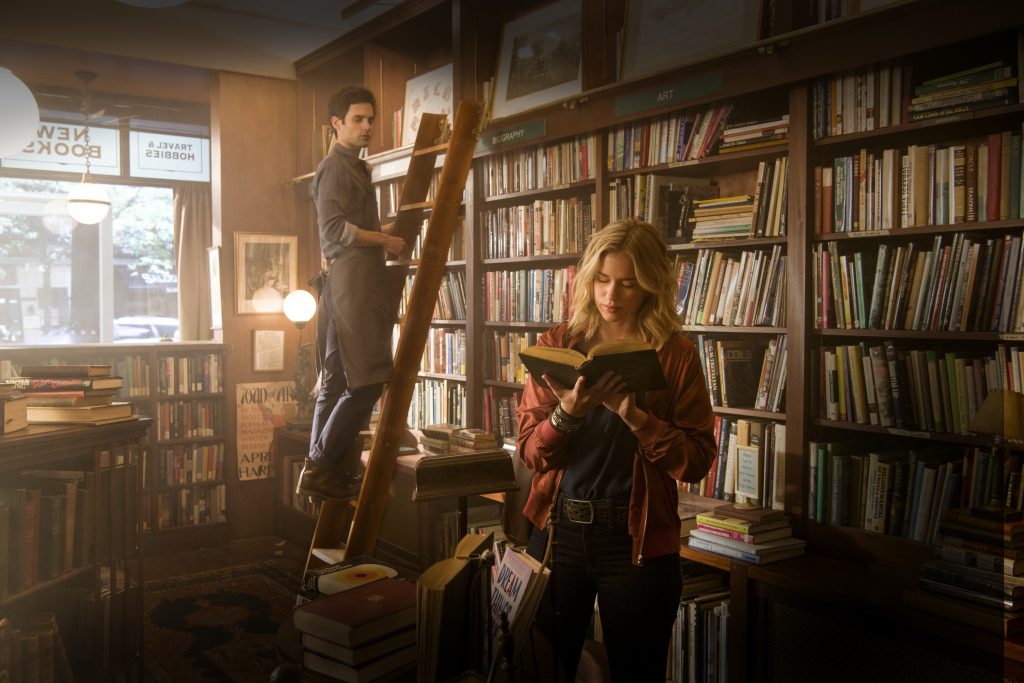 Because Penn and Shay play stalkers on screen, I just had to ask: Do they have stalkers in real life as well?
Shay, for one, doesn't have any and she prefers to keep it that way. "I think my fans and people that know me know the boundaries and know what's acceptable and what's not. I already give so much of myself a lot more than a lot of people on social media and on Youtube. I share as much as I can with them. Truly, what else do you want?"
On the other hand, Penn shared, "I don't think I have had stalkers or maybe they're just great skilled stalkers."
Though he's brought to light a bigger issue: "I mean, being a celebrity means you're an object of desire or attention. It means you're objectified, literally. So I think maybe, I can relate to women in that way, understanding what it feels like to be objectified whether you want it or not."
He further explained how the role gave him more sensitivity to Beck. "That enabled me to be really sweet when I needed to be or to be heartbroken. In the ninth episode, when Joe is all crying and stuff, I was really sad 'cause I was thinking about Beck."
Season 1 of You is now streaming on Netflix. Follow Netflix PH for upcoming news on season 2.
Header image courtesy of Netflix PH
Read more:
Queen of decluttering Marie Kondo is coming to Netflix
"Heneral Luna" is coming to Netflix—here are other films we want to see, too
Netflix to produce an anime version of Filipino comics series Trese
TAGS: Netflix penn badgley shay mitchell stalking television