"What's making us happy" is our weekly list of things we are drooling over or things we bought by impulse or purposefully as of late—anything to distract us from this gloomy quarantine and maddening real world
***
Photographer Joseph Pascual, one of our go-to freelance visual storytellers, has done many Northern Living and Southern Living covers over the years. He also happens to be one of the last photographers to shoot our final cover featuring artist Eric Zamuco before the pandemic hit the fan.
Now, like many of us, Joseph is confined within his own space. Asked what's been keeping him busy in quarantine, he says, he's gone through a cold brew green tea phase, a "nothing matters anymore" and "everything matters to me personally" phase. "I am currently in a weekly haircut phase."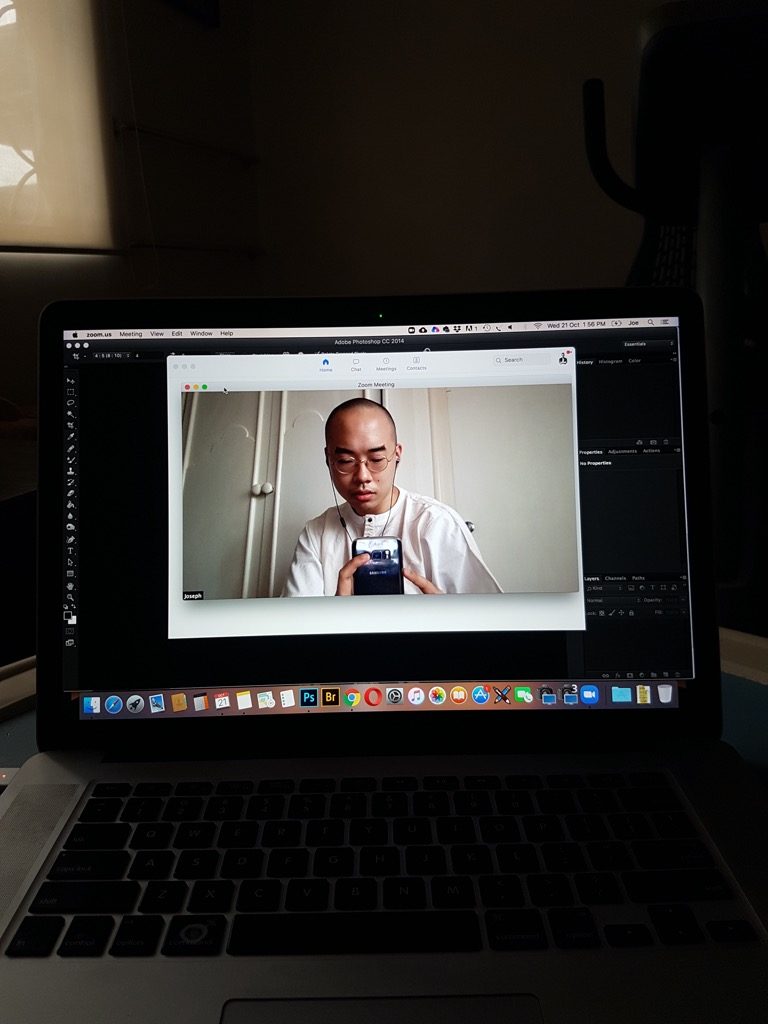 "The latter inspired me to start a photographic project called 'Buzzcut Season.' Over Zoom calls, I captured people who had lockdown hair and plan on completing the series in the future when we recreate their Zoom portraits—in person this time—to see how they've changed."
In between his daily routine of waking up, making his coffee, answering emails or joining calls, and spending the rest of the day in "a compulsory, peaceful haze," occasionally, he would take on assignments, which he is immensely thankful for given its scarcity.
"They've gotten fewer, but grown more interesting. It could be a sign of the times."
Some time over the course of forced isolation, Joseph shares, he's also learned to push aside the guilt that many of us may have felt at first, that we weren't doing enough. "I am reminded that these continue to be stressful and unprecedented times and that our headspace and priorities can change."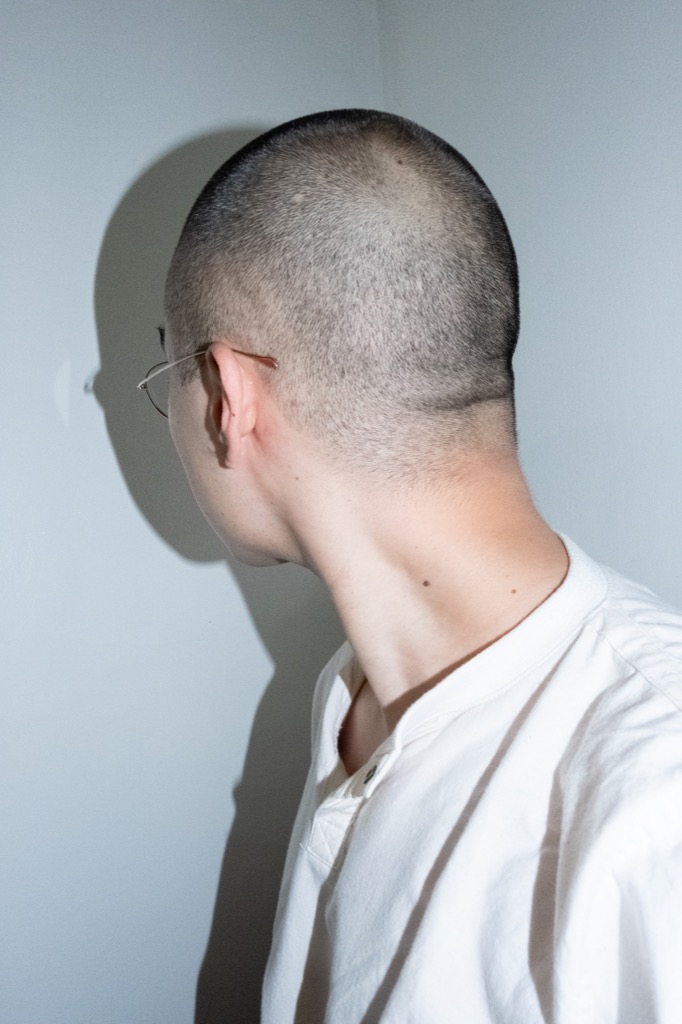 "Why miss the old world when we should imagine a better one?"
Instead, he insists on a form of self-care that's not just centered on the self but also emphatic and socially aware. "We [also] need to watch carefully and speak out against injustices and abuse committed by individuals and institutions," he says. "Remember that when the oxygen masks drop in a plane, we are told to secure our own first—then assist others after."
Being in the company of the same people (his family) and himself for the last seven months also made him contemplative—even questioning—of the current sentiment for the return to the old way of life. He asks, "Why miss the old world when we should imagine a better one?"
Nonetheless, he yearns to do something familiar when all this is "over": seeing friends, working more regularly and checking off every restaurant in a bucket list he made with his partner. He also alludes to a kind of "mass gathering" sometime in the future where he can go maskless.
"[W]hat a feeling to discover a ritual against the uncertainty of these times that doesn't involve watering a plant."
In the meantime, he lists down a number of things that are making quarantine more bearable: food, skincare products, specialty coffee and a film binge-watch list.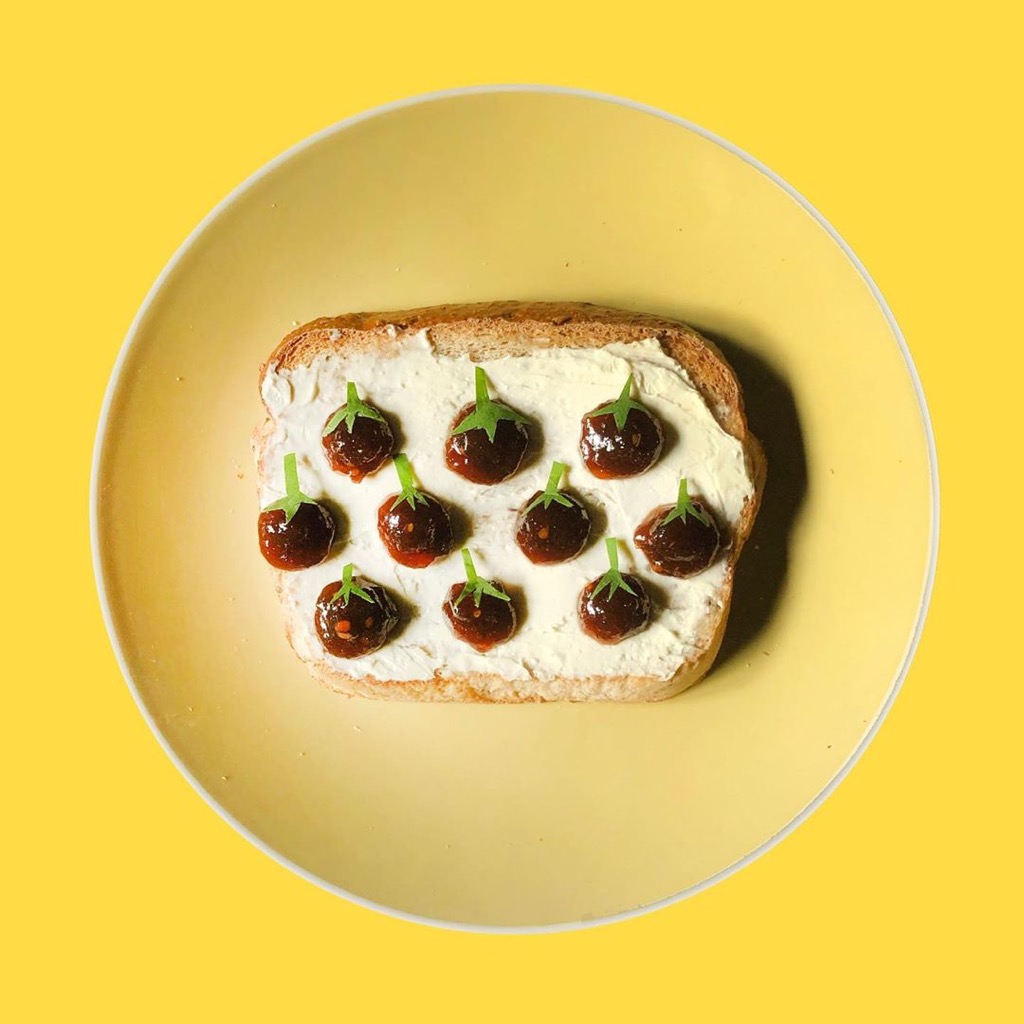 "The jam arrived (as expected) with a dense, chewy, emoji-like loaf of bread (which was a surprise). I had asked a friend* about the gleaming red swatch on the toast in his merienda IG Story and he very kindly ordered me some.
The Güd Bread may primarily advertise its (verē güd) bread offerings, but what delighted me most was their tomato jam. With sticky-sweet tomato bits suspended in what seemed to be a base of honey and a contrasty crunch of chia seeds, it sparked- and replaced- a food memory of the best strawberry jam I ever had, a delicious reminder to me that tomatoes are fruits."
Instant Hakata style tonkotsu ramen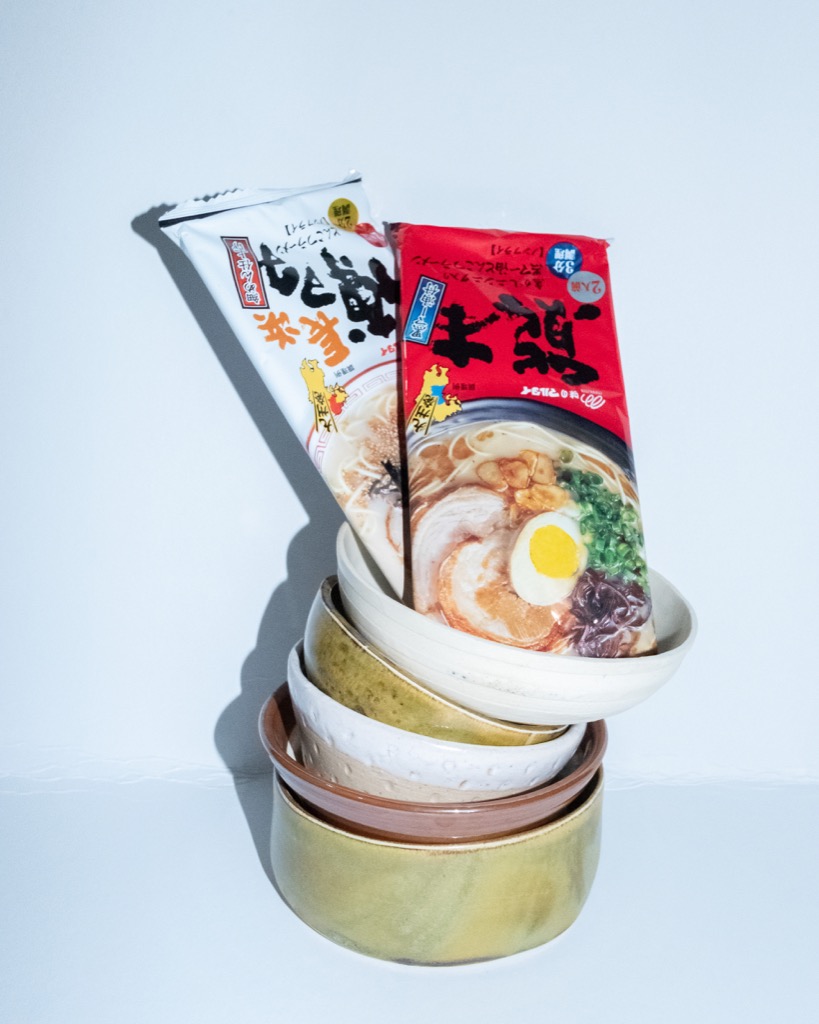 "A friend* told me that our collective love languages have shifted towards gift-giving as many of us continue to self-quarantine. 'I love you and I'm thinking about you,' we say, increasingly with food. 
With our senses of taste and smell stubbornly refusing to translate digitally, eating continues to be elemental, tangible, and for now, fully analog. So instead we bake, cook, and share. In my case, I open a package of instant ramen. Oedo on Sto. Domingo Ave. in the Banawe area serves Makati-quality Japanese standards at QC prices, with the small konbini at the back stocking imported pantry staples that fit our gift-giving in the end times.
I bought packs of instant Hakata-style tonkotsu ramen and prepared them for lunch one day. The noodles were sturdy and the broth—just boiling water three minutes ago—tasted rich and silky as if it took three days instead. As my family slurped and emptied their bowls, I almost felt like I cooked the ramen from scratch."
Guatemalan coffee and a one-cup Moka pot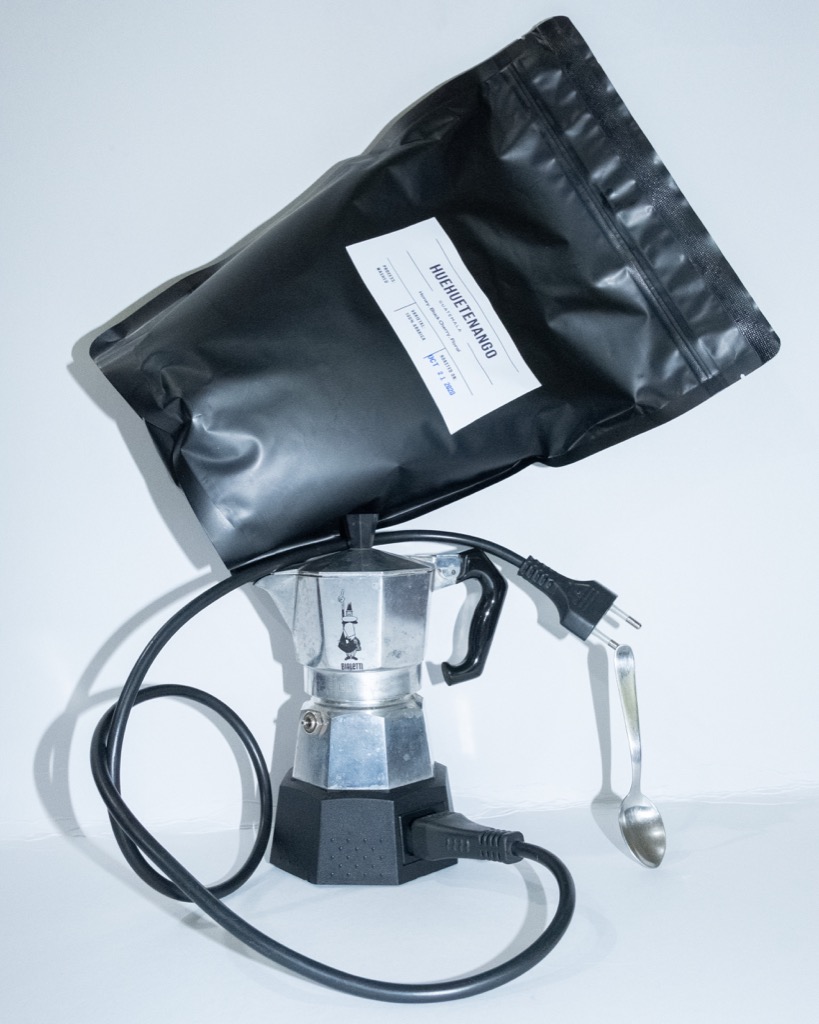 "A second-hand Bialetti Moka pot appeared in our house last week, freeing me from the lazy stranglehold of Nespresso pods. Coffee may only be the 98th most traded product in the world, but it is fourth place in my sources of life after oxygen, water and existential dread. 
My bag of Huehuetenango Guatemalan coffee arrived shortly after from Everyday Coffee Roasters, and the resulting cups with 'honey, black cherry, floral' notes now do the heavy lifting of getting me up.
What a joy to brew for the first time and wait for the telltale gurgle of the Moka pot! How self-congratulatory of me to feel like I did something in the dismantling of a glorified luxe-signaling coffee sachet conglomerate from the armchair of my consumer activism. But what a feeling to discover a ritual against the uncertainty of these times that doesn't involve watering a plant."
Tretinoin .025% cream (Stieva-A)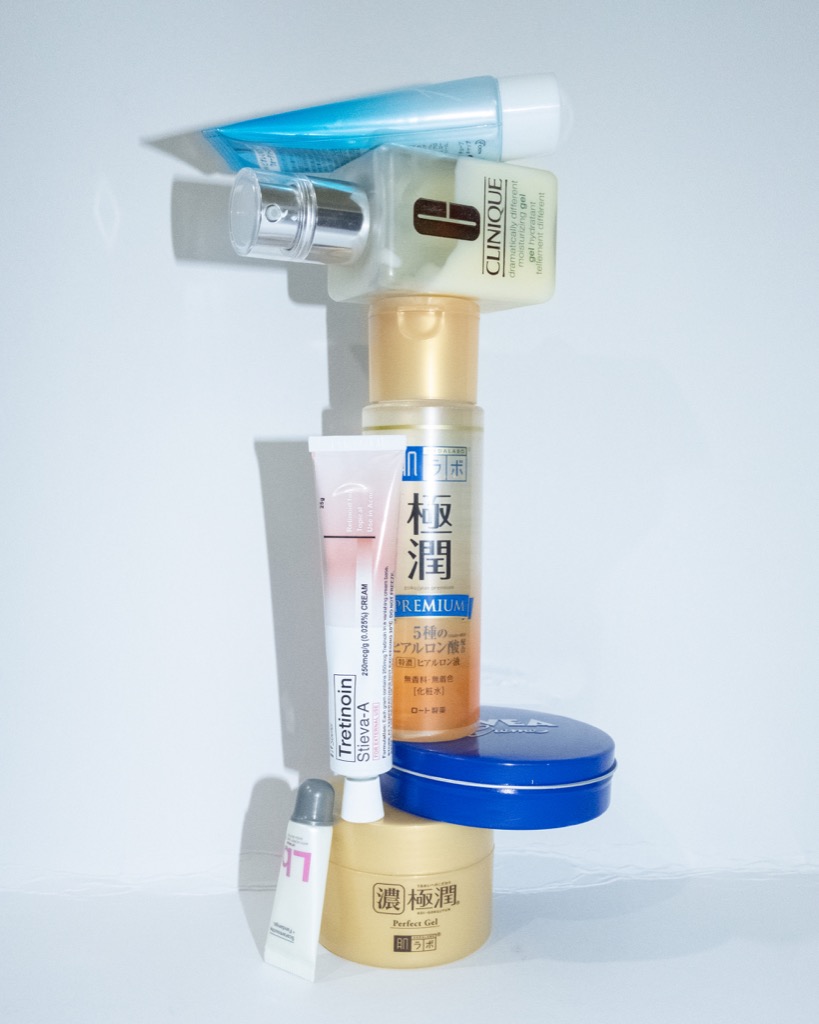 "'Tretinoin,' my Dorian Gray friend* replied, when I asked her about her luminous, unsettling glow. A form of Vitamin A, tretinoin is one of precious few skincare actives scientifically proven to work. Applied topically, it fights photoaging, treats acne and reduces blemishes by stimulating cell turnover, all with less literary bad karma than a mysterious painting in the attic that ages for you. 
After a few weeks on 'tret,' my skin feels softer and smoother, with maximum results expected in six to 12 months. I continue to apply sunscreen daily, with a rotation of Hada Labo Premium Lotion and Perfect Gel.
At night, I buffer my thrice a week pea-sized amount of .025 percent tretinoin cream with a pump of Clinique's Dramatically Different moisturizing gel, and finish with the OG occlusive, Nivea Creme. Then I turn out the lights, lie in bed and stay awake until morning. It isn't a sleep aid after all."
Torrented films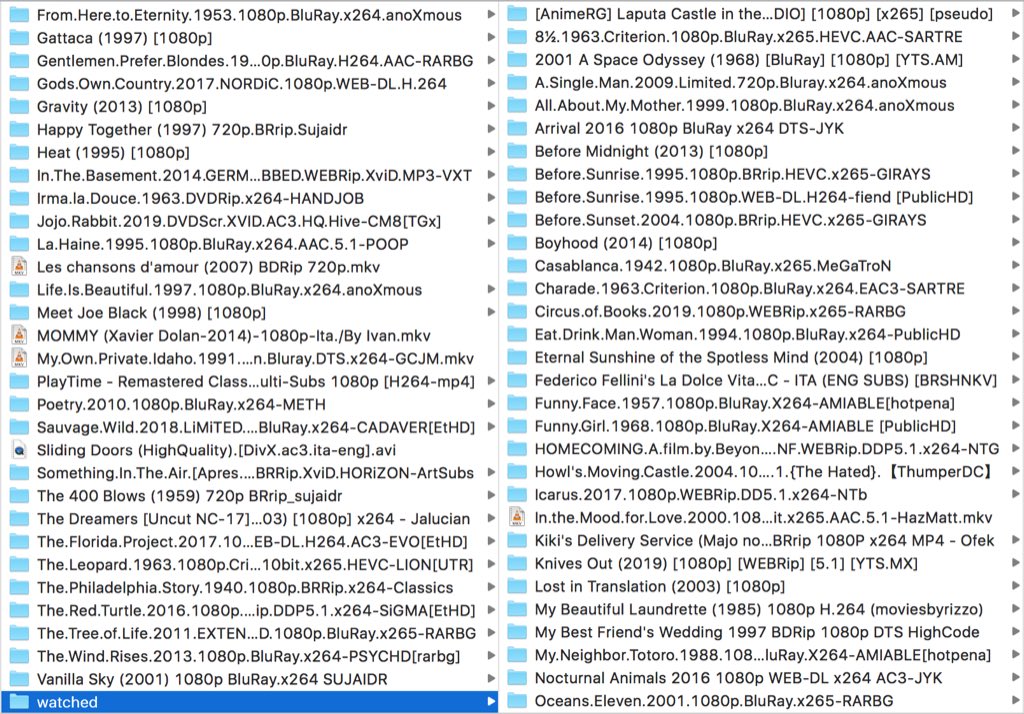 "I don't have a Netflix account. I've never had a Netflix account. If I wanted a Netflix account, yes, I could probably go out and get one because I am what?! Financially stable enough to pay a P149 monthly subscription fee.
But I am terrified the black hole of nearly infinite pop cultural content won't release me… back into my chosen prison: social media. It surprises me to this day that I graduated from the Film program in UP, given how few films I've seen over an uncurious lifetime.
Back in the lockdowns of March and April though, I watched more films in three weeks than I ever had. I played Wikipedia hopscotch, asked horrified friends* for "I Can't Believe You've Never Seen This" recommendations, and rediscovered torrenting. Halfway through my list, I stopped, educated and exhausted, and returned to doomscrolling."
*Note: thankfully, all friends mentioned are real people
Photos by Joseph Pascual
Get more stories like this by subscribing to our weekly newsletter here.
Read more:
What's making me happy: Vintage PE shorts, a robot vacuum and old Swedish plates
What's making me happy: Plants, ceramic wares, katsa daster and making concrete pots
What's making us happy: Erotic glasses, minimalist furniture and flowers preserved in acrylic
Writer: CHRISTIAN SAN JOSE