The inherent racism of "South Pacific" musical according to Singaporean artist Ming Wong
Ming Wong will be conducting a free lecture-performance about it
Feb 14, 2019
South Pacific is a Rogers and Hammerstein 1949 Broadway musical and a 1958 Hollywood film, which is based on the Pulitzer Prize-winning 1947 book Tales of the South Pacific by author James A. Michener. Set during World War II, it tells the tale of love between an American nurse assigned on a South Pacific island and an expatriate French man, and a Tonkinese woman and an American lieutenant. Both love stories are threatened by the dangers of prejudice and war.
"Taking place in the backdrop of the Pacific campaign during World War II, the plot, lyrics, and staged scenery of South Pacific largely influenced the West's mediatized exotic projection on the Pacific region, its inhabitants, and America's Post-war control upon it," writes Bellas Artes Projects (BAP) on its press release.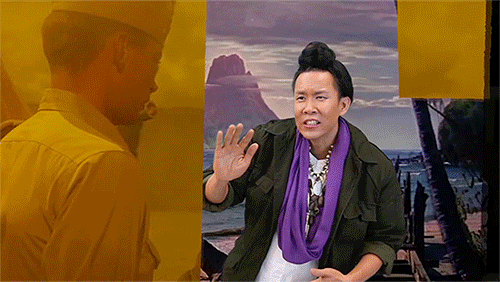 BAP has a new artist-in-residence and it's the Berlin-based Singaporean Artist Ming Wong. Wong will be having a lecture-performance on the inherent racism and building of empire found in South Pacific on Feb. 23, 6 p.m., at Tanghalang Huseng Batute (CCP Studio Theatre), Cultural Center of the Philippines.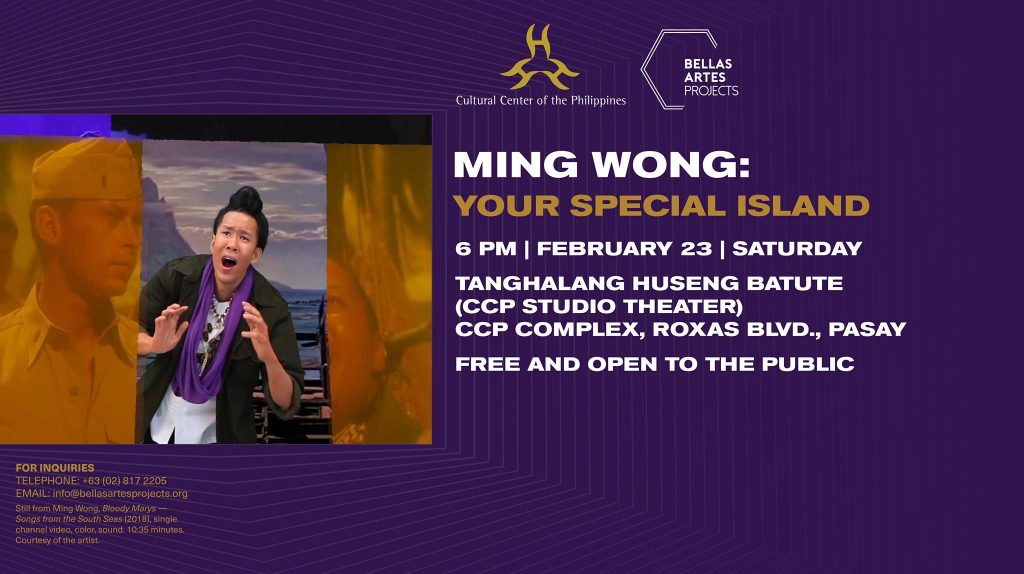 Called Your Special Island, this lecture-performance will focus on the musical's song "Bali Ha'I," interpreted by Tonkinese female character Bloody Mary. It's played by the African-American Juanita Hall in the Hollywood version.
"With a fake, broken English, Bloody Mary is portrayed as the 'native-expert' who ponders her own daughter towards marrying a white American lieutenant, who in turn is struggling with his own angst for desiring a non-white woman.
"Your Special Island is presented at a timely decolonized perspective around race and identity, as well as in an era of a new order in the militarization of the seas off the shores of the Asia-Pacific region," writes BAP.
The lecture-performance is open to the public and free. To secure a spot, register here.
Featured image courtesy of Carlier | Gebauer
Read more:
What's on writer Mara Coson's reading list? Historical fiction, humor, and dogs with their humans
Here's what to expect at Fringe Manila 2019
Malang, Fernando Botero, David Medalla, and other artists featured for Art Fair 2019
TAGS: bellas artes projects Cultural Center of the Philippines ming wong singaporean artist south pacific