LOOK: Sunnies' in-store café is your next coffice
You can just hang out here—no prescription glasses purchase required
info
Cup Point

Café

10 a.m. to 9 p.m.

₱

P150
Did you know that the spacious Sunnies Specs and Studios in SM Southmall doubles as a coffee shop?
If you've seen the LED-lit logo of a cup resting on an index finger (à la contact lens application) on the facade of the bright and playful optical shop, that's it. It may look intimidating on the outside, but don't fret, you don't have to purchase a pair of prescription glasses to order a cup of coffee or milkshake.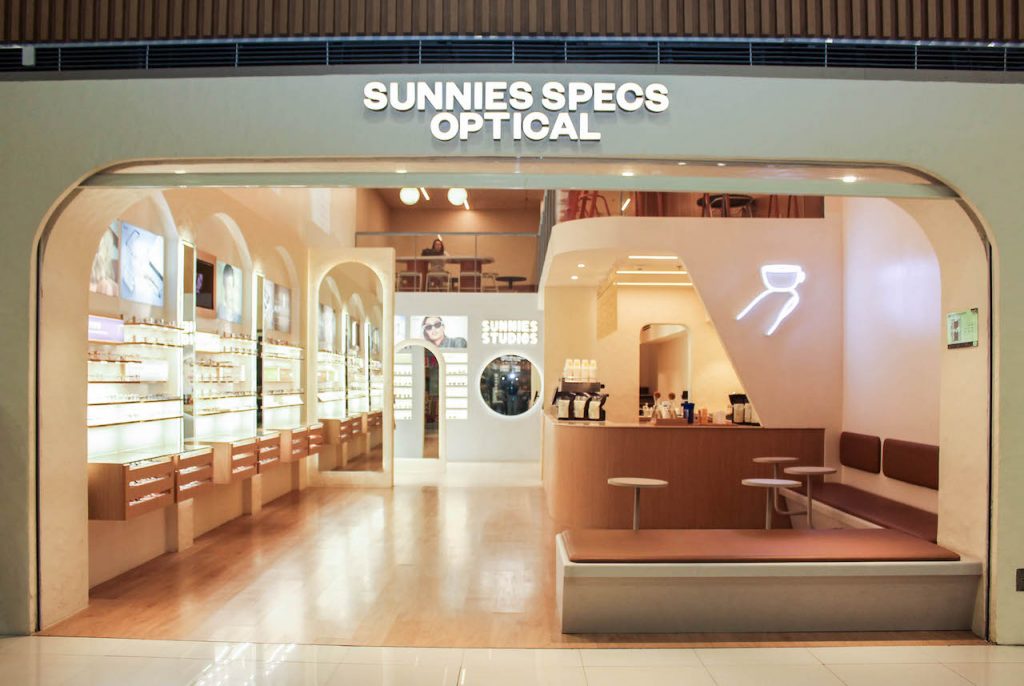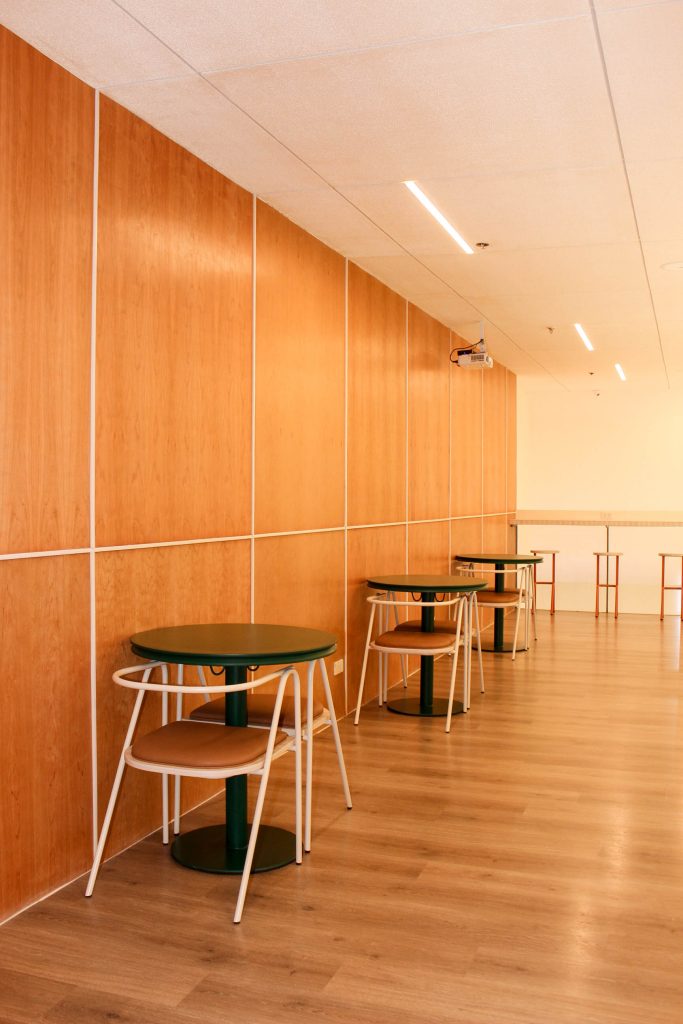 Called Cup Point, it's inspired by the retail spaces with coffee shops in Korea and Japan. It's where you can stay while you wait for your Specs appointment, or while your friend shops for a pair of sunglasses (just to clarify, yes, there's a Sunnies Studios inside the Specs shop).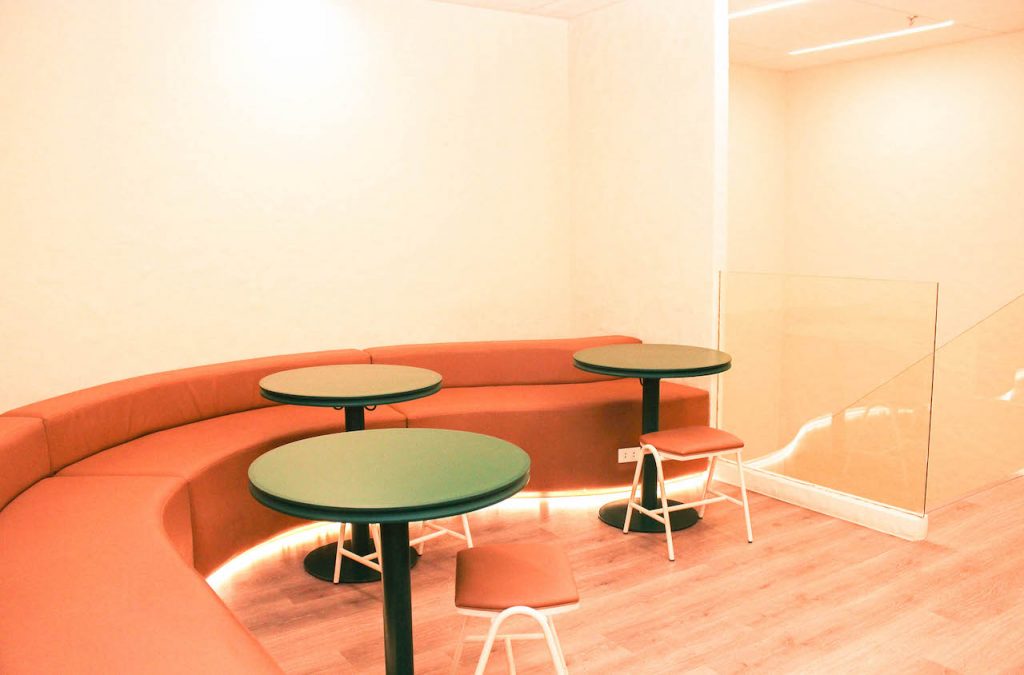 But aside from that, it also makes a good case for a "coffice" or a café you can work in. At this particular Cup Point branch, there's no shortage of electrical sockets—I easily spotted 13 sockets on the second floor of the shop, which can sit up to 40 people. If you want to score some personal space here, you can opt for the two-seater tables or for the couch area.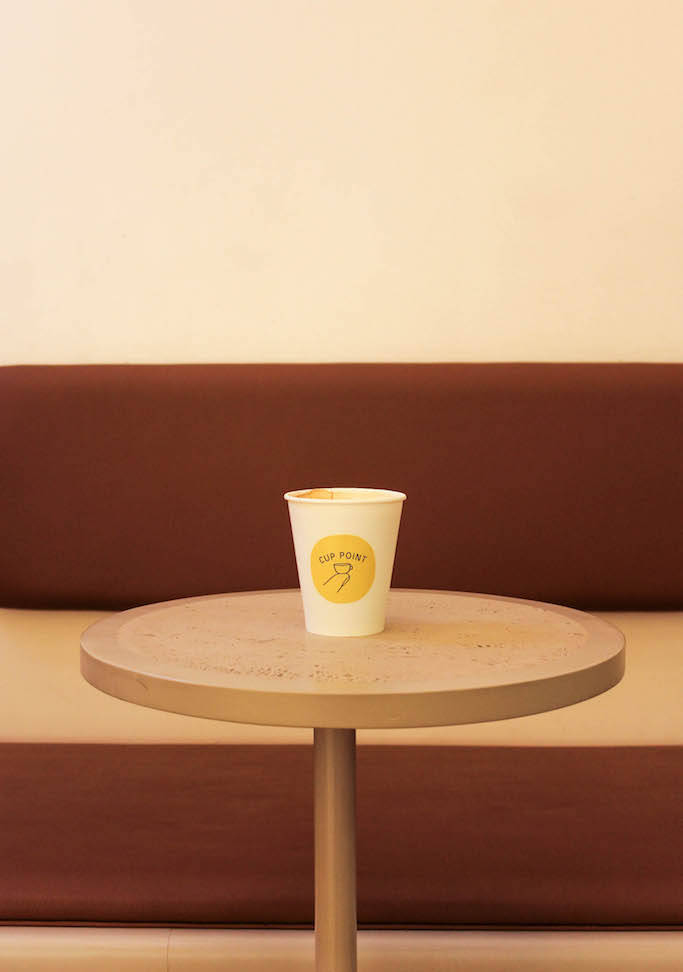 They only have a few drinks as of now, but the menu's straightforward and pretty much covers the essentials: espresso, americano, cappuccino, latte, mocha, matcha (which you can have dirty by adding an espresso shot), and their signature drink Honey made with espresso, milk, cinnamon, and honey.
For these espresso-based drinks, they use their signature coffee blend called Out of Office made from Arabica beans sourced from Brazil and Costa Rica. It's described as a "robust yet relaxing roast of cacao with a hint of orange zest." The nutty flavor of the cacao is most evident, as expected, in the latte (or I think, in the hot drinks). If you're a sweet tooth, don't miss the Honey drink.
They also have three flavors for the milkshakes, lifted from Sunnies Café's menu: matcha, cookies (made with cookies and cream ice cream, Nutella, crushed Oreos, whipped cream, and malted milk), and cereal (made with cinnamon frosted cereal, vanilla ice cream, milk, and cinnamon). The matcha milkshake is really rich and sweet, a word of warning. But if you want to indulge, go on.
As of writing, Cup Point can only be found in SM Southmall within Metro Manila. Recently, the Sunnies team opened one in SM Cebu. But watch out for their future openings—maybe your city mall's next.
Get more stories like this by subscribing to our weekly newsletter here.
Read more:
A look into the Instagrammable home of Sunnies creative director Martine Ho
This underground café is only an hour away from Manila
Cafes to feed your matcha addiction
TAGS: coffee shop coffice Cup Point instagrammable Las Piñas sm southmall Sunnies Specs Sunnies Studios
WHY GO?
Go for the relaxed ambience conducive for working or studying
MENU