Calamba City has the cleanest air in SEA, according to study
Calamba leads 11 cities in the Philippines with the cleanest air in the region
Mar 6, 2019
It's not every day that we hear news about some study commending the country for its environmental attributes. And who can blame us, with the deluge of news about polluted waterways, it's hard to imagine seeing the Philippines on top of any list.
However, a new study done by Swiss-based group IQ AirVisual who measures the quality of air all over the world, in cooperation with Greenpeace, reveals that we may not be the worst when it comes to air quality, at least. In fact, we may even be the best in the Southeast Asia region, with 11 of the cleanest regional cities belonging to us, including the top city which is Calamba, Laguna.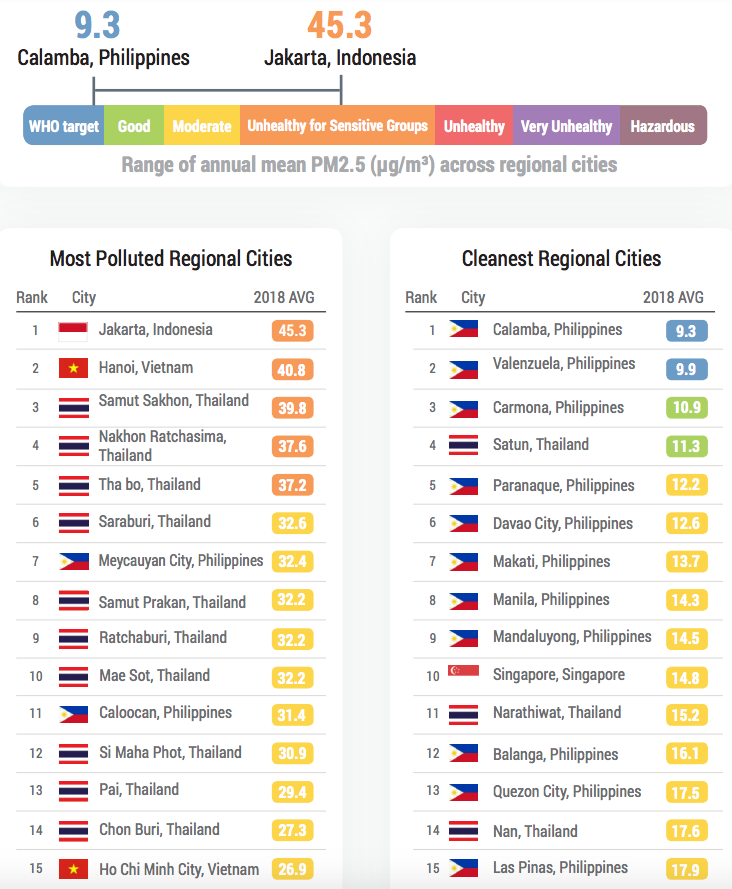 The data gathered by IQ AirVisual measures the amount of PM2.5 or particulate matter (ambient airborne particles), a widely known pollutant "which measure up to 2.5 microns in size, and has a range of chemical makeups and sources."
"It can come from a range of natural as well as man-made sources. Common sources of PM include combustion (from vehicle engines, industry, wood, and coal burning), as well as through other pollutants reacting in the atmosphere," the report says.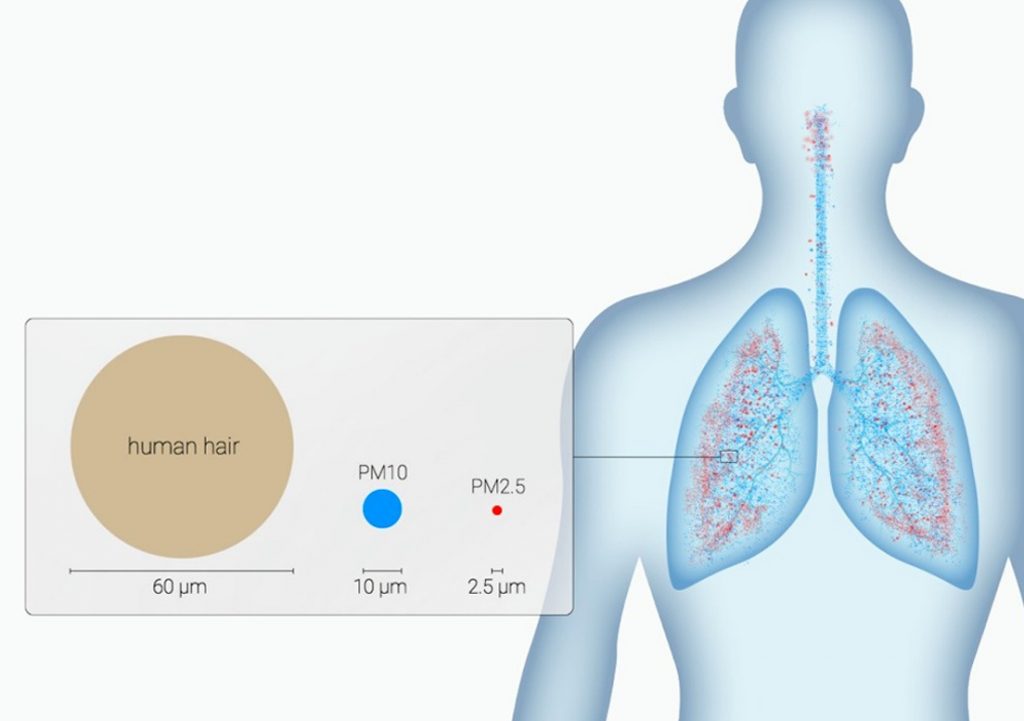 Based on the data, there is only roughly 9.3 µg/m³ of PM2.5 in Calamba, Laguna, pursuant to the World Health Organization target of 10 µg/m³.
Overall, the country ranked 48 in the list of countries in the world with the highest average estimated PM2.5 concentration per cubic meter of air. We trail behind Japan as the highest-ranked Southeast Asian nation, with 14.6 µg/m³ which considered as moderate under the United States Air Quality Index.
Gurugram, India, on the other hand, is listed as the most polluted city in the world with 135.8 µg/m³ amount of PM2.5 in its air.
Header photo courtesy of Den Cepeda for City of Calamba Facebook page
Read more:
PH has 2nd biggest number of deaths due to indoor air pollution in Asia-Pacific
Hold the door! How using revolving doors can help reduce carbon emissions
6 houseplants to buy for a better sleep
TAGS: air pollution calamba clean air laguna