This underground café is only an hour away from Manila
With hammocks, paintings, and a river running beneath it, Burrow Café is a quaint hideaway from the bustling Manila
info
Burrow Cafe

Seasonal

7 a.m. to 4 p.m.

0917-6229795

₱

P200 to P560
When we arrived on the terrain of the Beverly Hills Subdivision in Antipolo where Burrow Café's address is pinned on, no restaurant was in sight. Instead, a scenic view of the Sierra Madre mountain range and a steep flight of stairs greeted us.
Seventy six steps down, we arrived on a plain that would've looked like a private residence's common garden, if not for the concrete rectangular hole in the middle. It encloses a narrow 19-step staircase leading to a big wooden door. We pushed the door open and just like Alice on her first time in Wonderland, the peculiarity of the Burrow Café got us "curiouser and curiouser."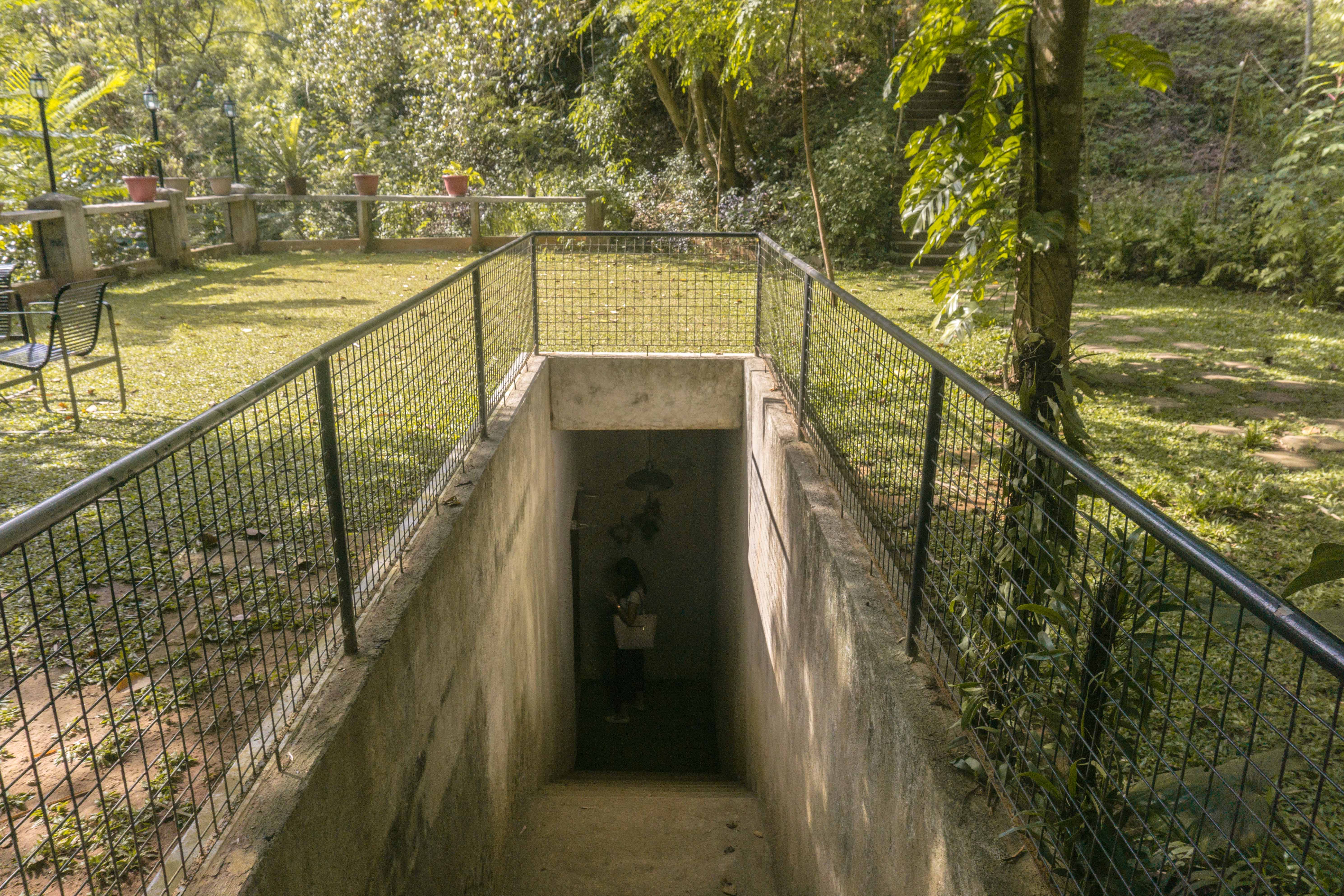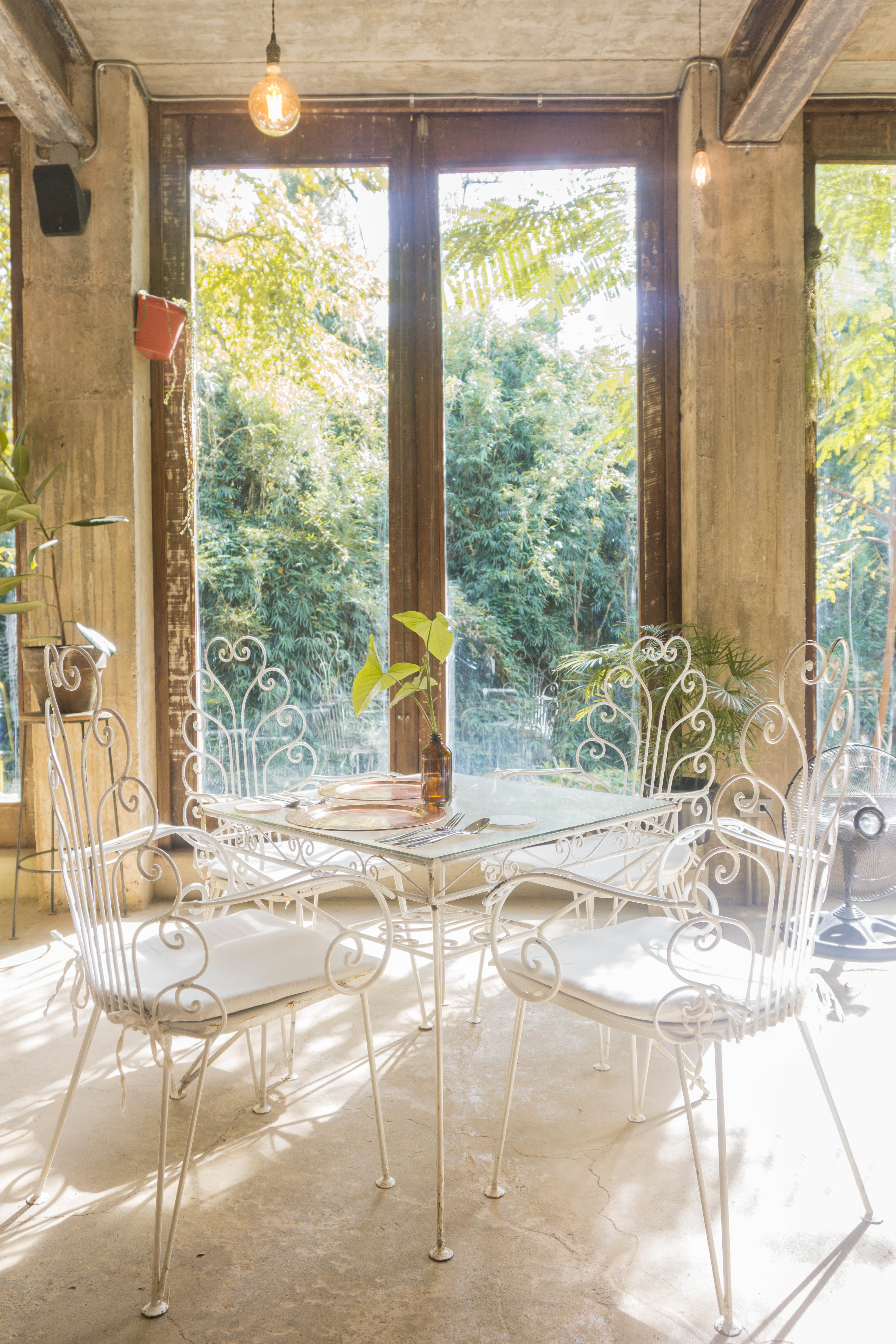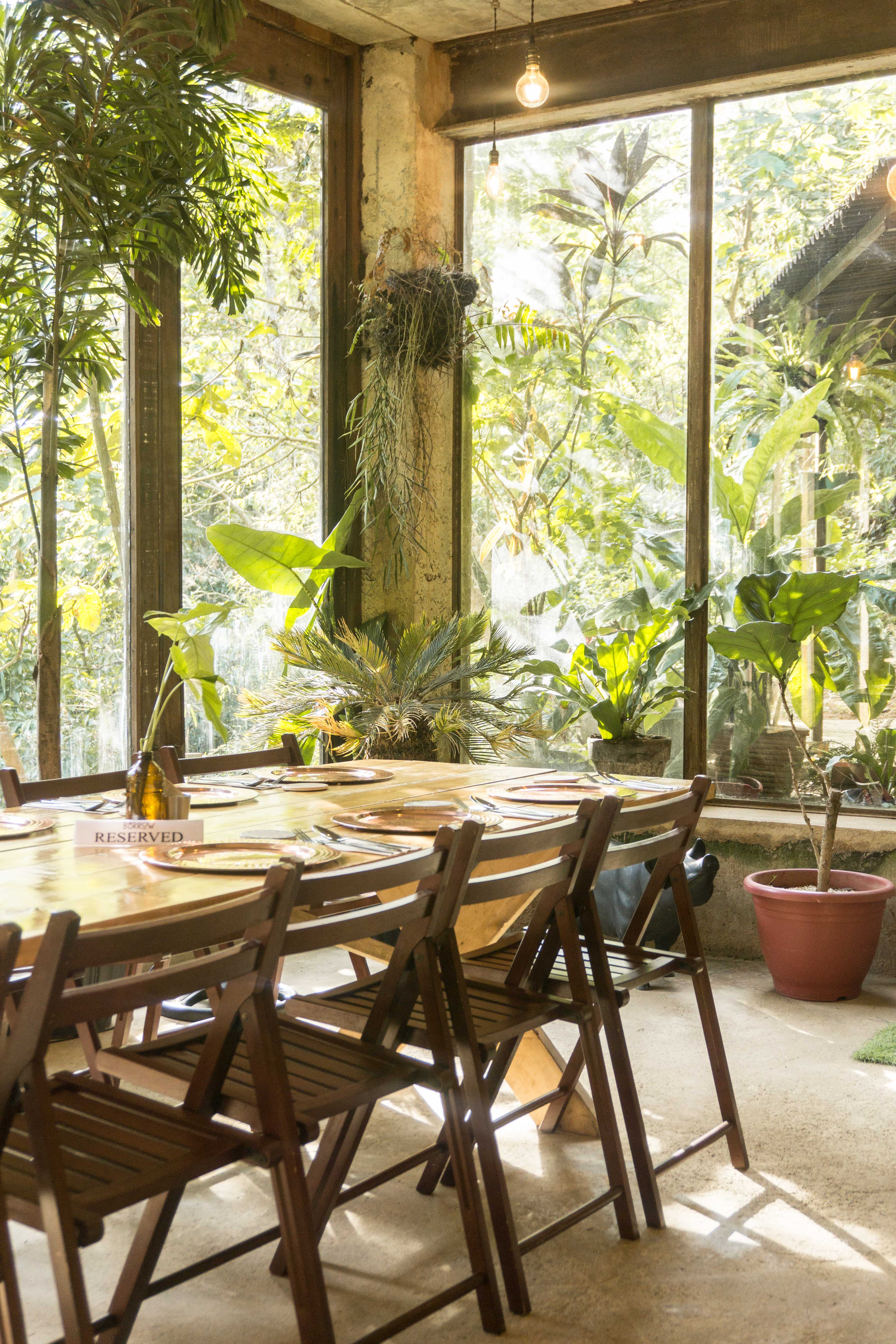 There were no clock-carrying rabbits, grinning cats, or mad hatters inside; just rustic interiors with surrounding large glass window panels that overlook a forest and the Tungtong River, which runs quietly towards the edge of the mountain range.
Serving as the waiting area for diners (the 50-seater restaurant can get cramped on weekends) is a hammock lounge. It's accompanied by an array of paintings up for sale.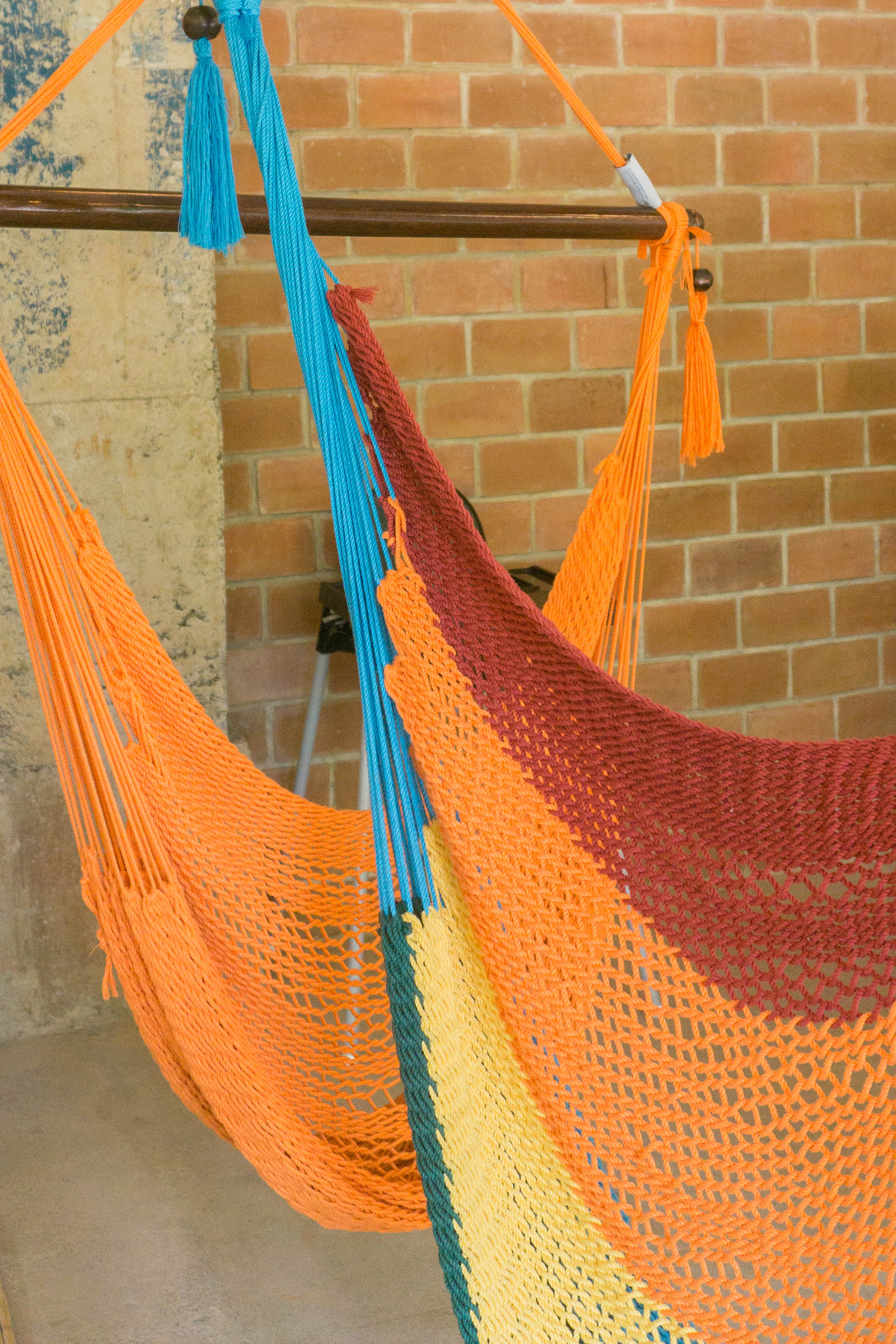 The owner, an engineer by profession, had a different vision for the place. "It was allotted for an in-door swimming pool. That's why it's exactly 25 meters long," Vitty Gutierrez shares to Nolisoli.ph. "Pero luho lang 'yon."
Gutierrez and his family owns Antipolo Beehouse, the nature reserve adjacent to the cafe which is often booked for prenuptial shoots. "After receiving requests to use our area for occasions like that, we decided to turn this into a place where people can meet up, hold events, and relax."
Burrow Café exudes a peaceful vibe with its green foliage and mélange of vintage metal lawn chairs and wooden tables that would remind you of your childhood days in your lola's garden. Most find the design unusual for a restaurant, but Guiterrez says the concept is pretty simple. "It's built to inspire creativity."
The moment we sat down, a waiter handed over a hardbound copy of author Isaac Bashevis Singer's From Exile to Redemption which, to my surprise, holds the menu.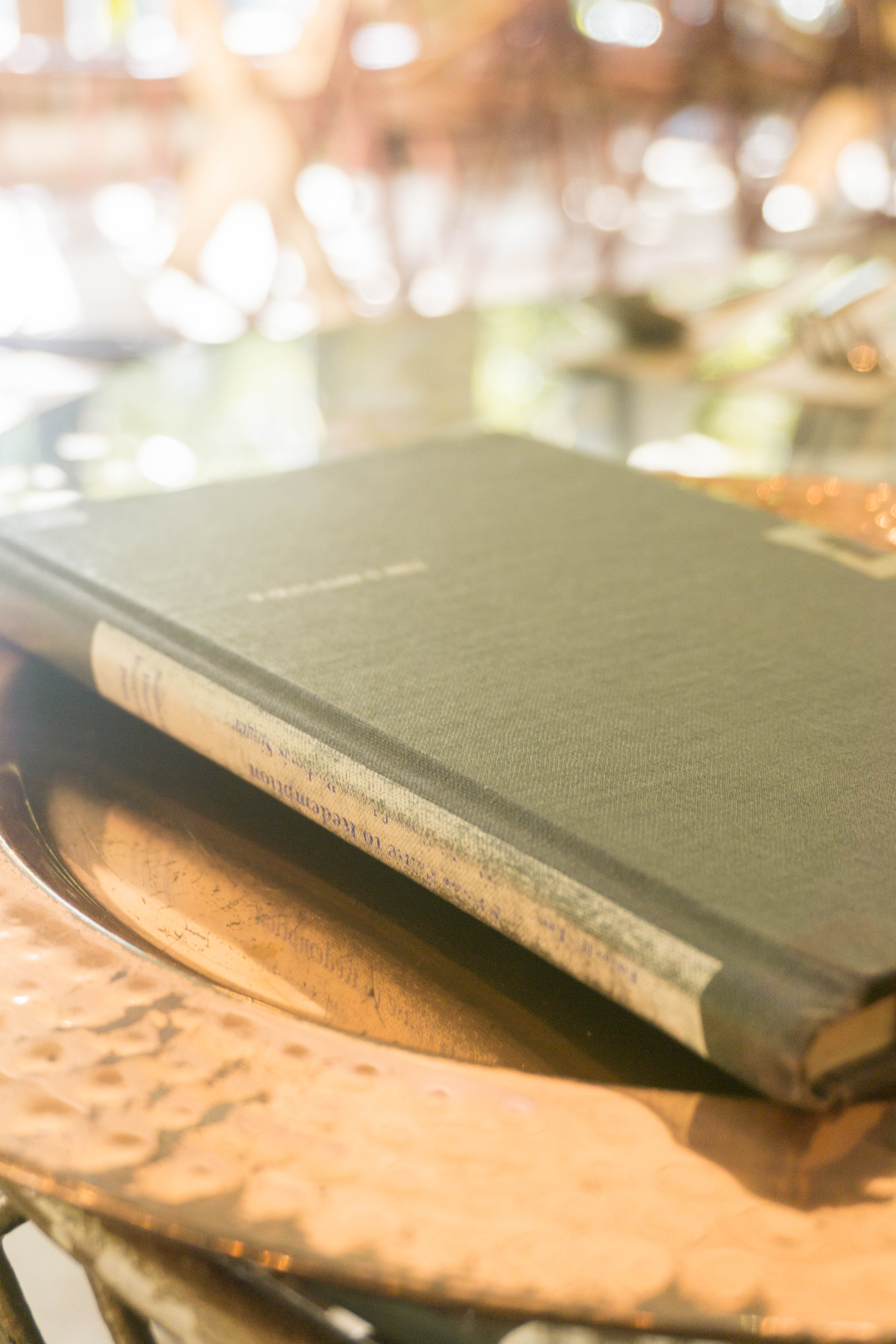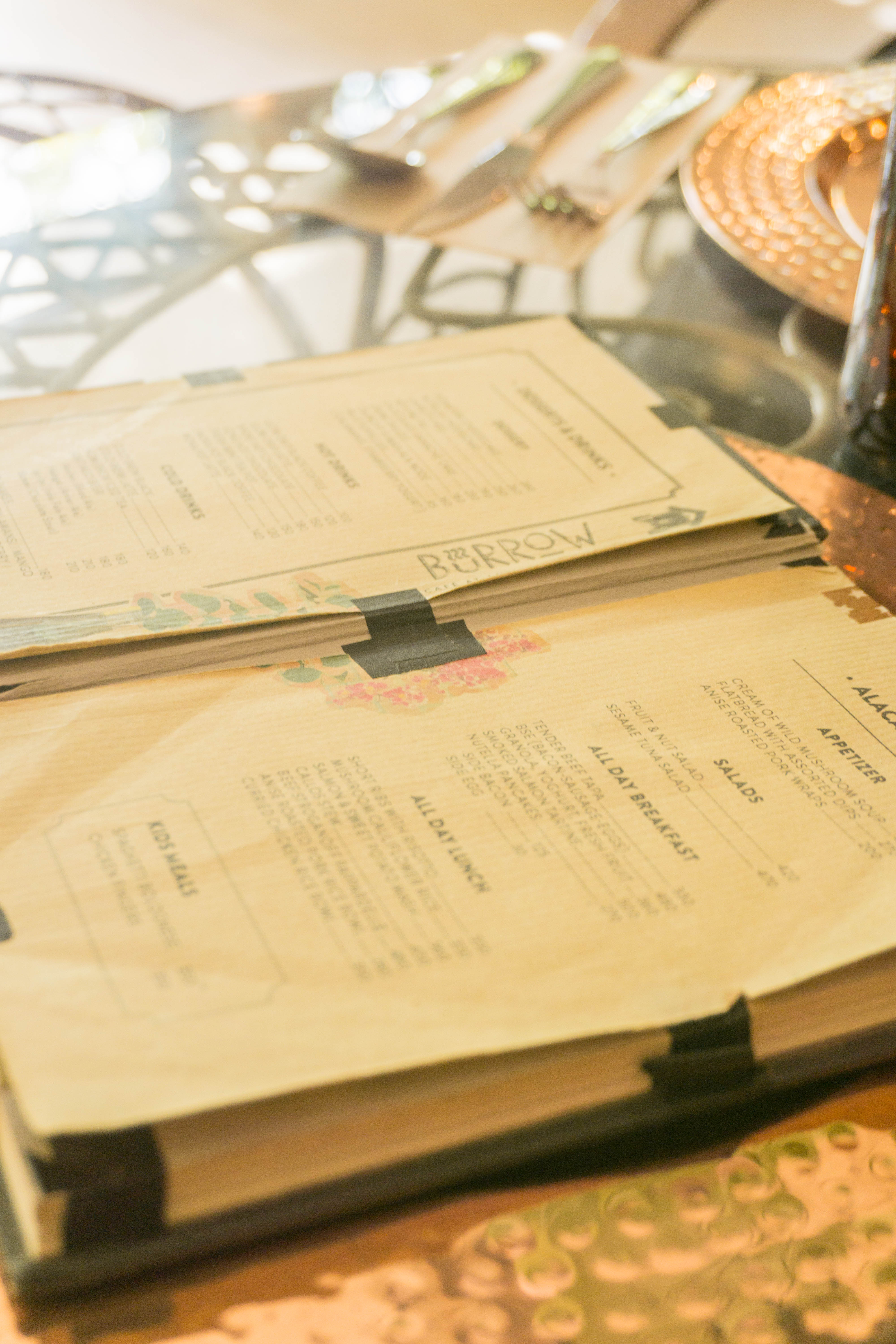 "We [insert] the menu to old books because we have to change it every so often," Guiterrez says. "Whatever [our customers] have now, they might not have it the next time you come back, which is good para there's more for them to try."

Although the evolving menu is also rooted in the concept of "enhancing creativity," the fact that Burrow Café has a small kitchen is also a factor. "The kitchen is not massive, which is why we can't hold 20 items in the menu."
Every three months, Guiterrez and chef Danilo Puga conceptualizes new dishes, sometimes based on in-season local produce. 
"We initially intended to serve all our dishes in rice bowls," says chef Puga. This is why as the menu evolves, the owners incorporate one or two rice bowl dishes, like this slow-braised fork short ribs dish with creamy risotto.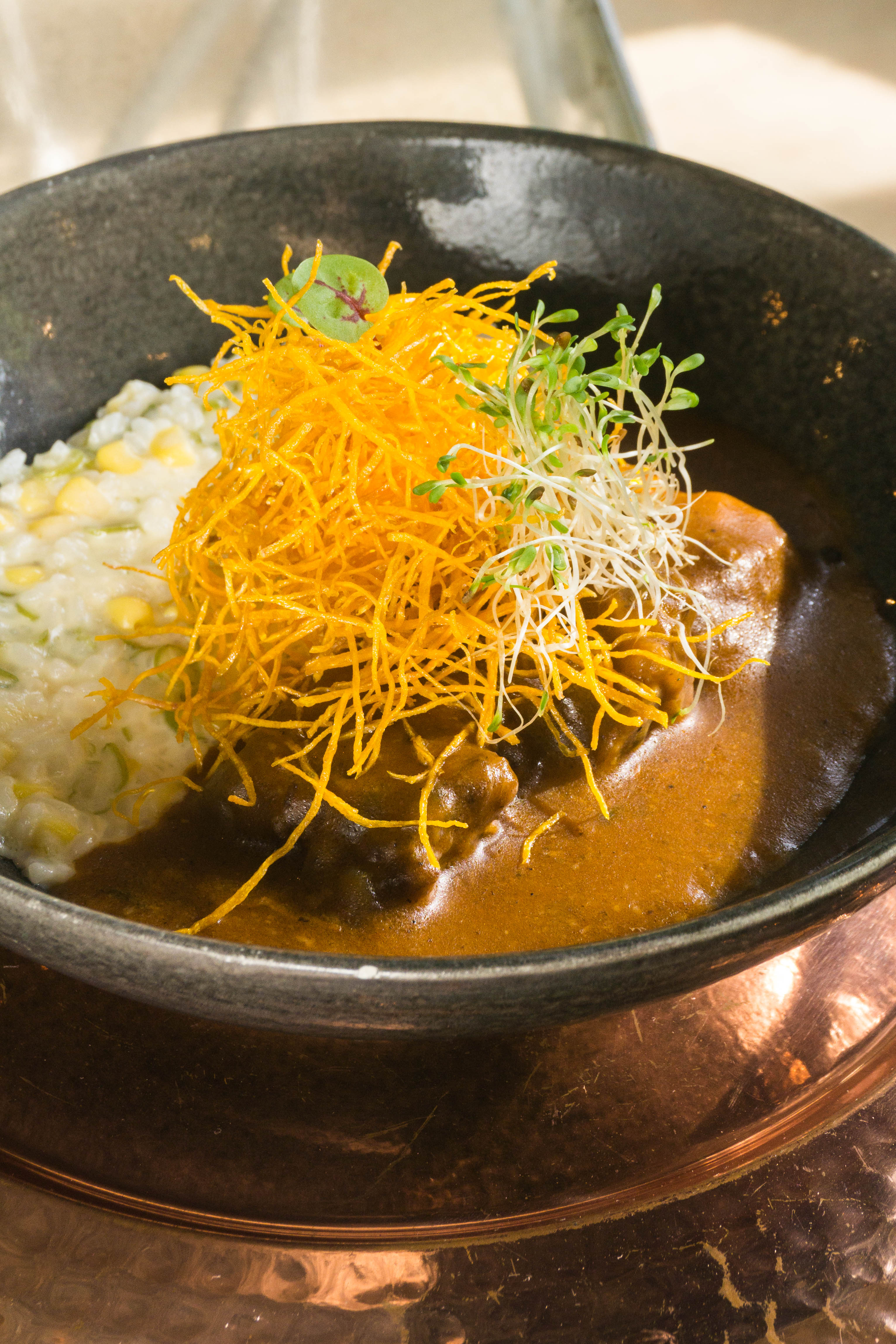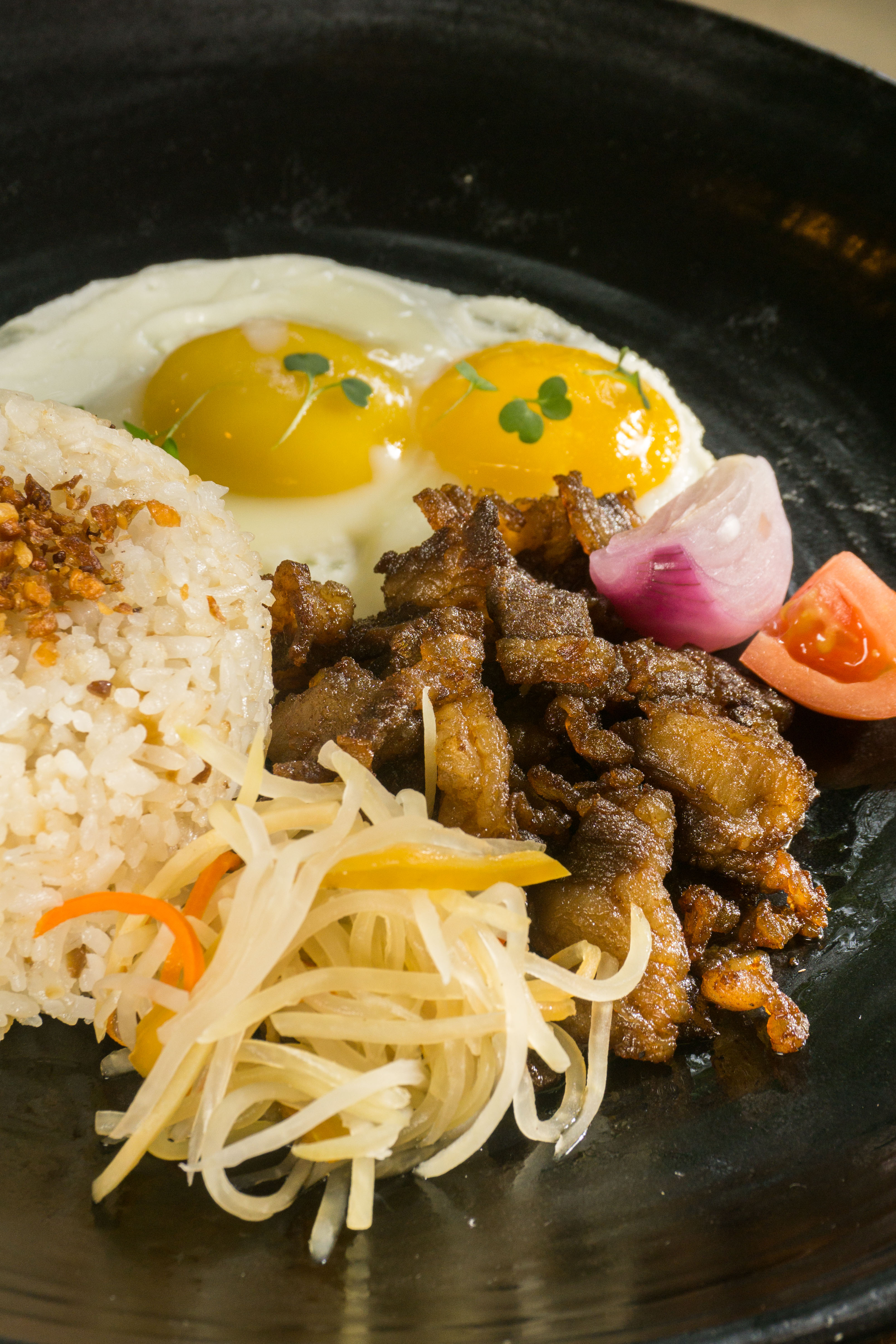 They also have a tender beef tapa with yakiniku-cut Japanese beef that, when paired with garlic rice and atchara, melts in your mouth with an unnoticeable balance of a sweet and salty taste.
Burrow Café continues to evolve along with its menu. The 60-seater restaurant, which opened in July 2018, recently started holding events like weddings, workshops, and art fairs. It's slowly doubling as a multi-brand collective shop selling works by local artists and artisans like paintings, bath soaps, and reusable straws. Soon it will be building its own Antipolo farm to produce the restaurant's ingredients.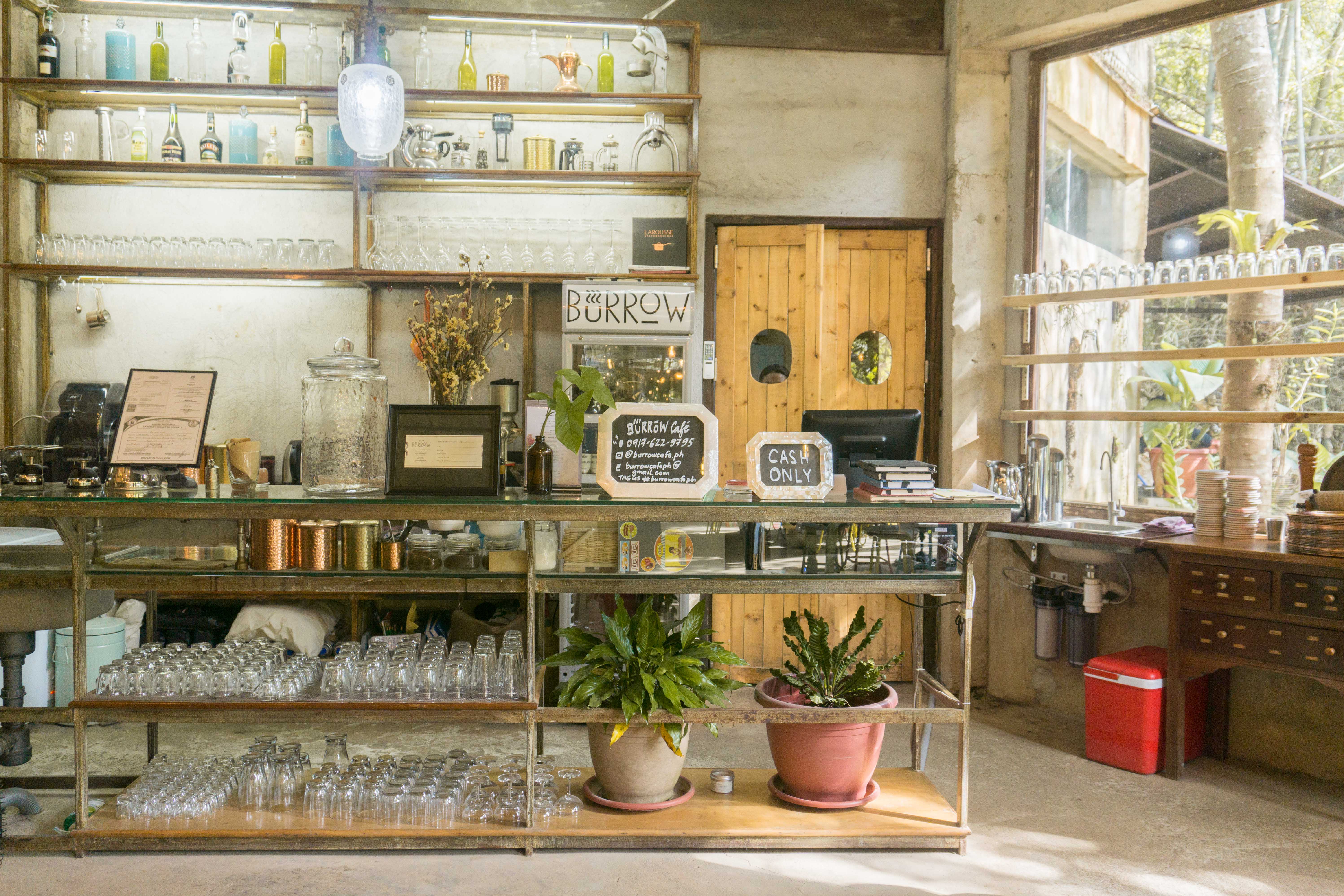 "It's not conventional but it's working," Gutierrez says. Like wonderland with its limitless offerings and picturesque surroundings, Burrow Café is the place to be if you want a quick escape from the chaotic city life in Metro Manila.
Get more stories like this by subscribing to our newsletter here.
Read more:
This film-inspired speakeasy is hidden in a photo booth
Kale's homemade banana bread is worth a trip to Fairview
Flossom Kitchen + Cafe in San Juan serves ube champorado
Read more by Amierielle Anne Bulan:
Remains of a former guardia civil outpost in Laguna now named as an important cultural property
Hummus for a cause: How Café Med mixes food and advocacy in bowls
In this hawker centre-inspired diner, roti is everything but a side dish
TAGS: Antipolo Burrow Cafe Forest Hidden nature north Park Rizal Seasonal food
WHY GO?
With Burrow Café's large windows, diners are given a scenic view of the forest and the Tungtong River running beneath the restaurant.
MENU