Kale's homemade banana bread is worth a trip to Fairview
This Instagrammable cafe might be your new favorite brunch spot
info
Kale

Coffee and Brunch

Tuesday to Sunday: 9 a.m. to 9 p.m.; Monday: Closed

₱

P300 per person
Contrary to its name, Kale's menu doesn't revolve around the ubiquitous leafy green superfood—the name is actually an inside joke of sorts by chef and owner Noelle Magcale (it's a play on words on her last name).
The minimalist Scandinavian interior and vibrant food options give off a leisurely atmosphere similar to the quintessential clean eating vegan cafes that proliferate our Instagram feeds, and residents of Fairview will definitely enjoy having this quaint cafe situated so close to home.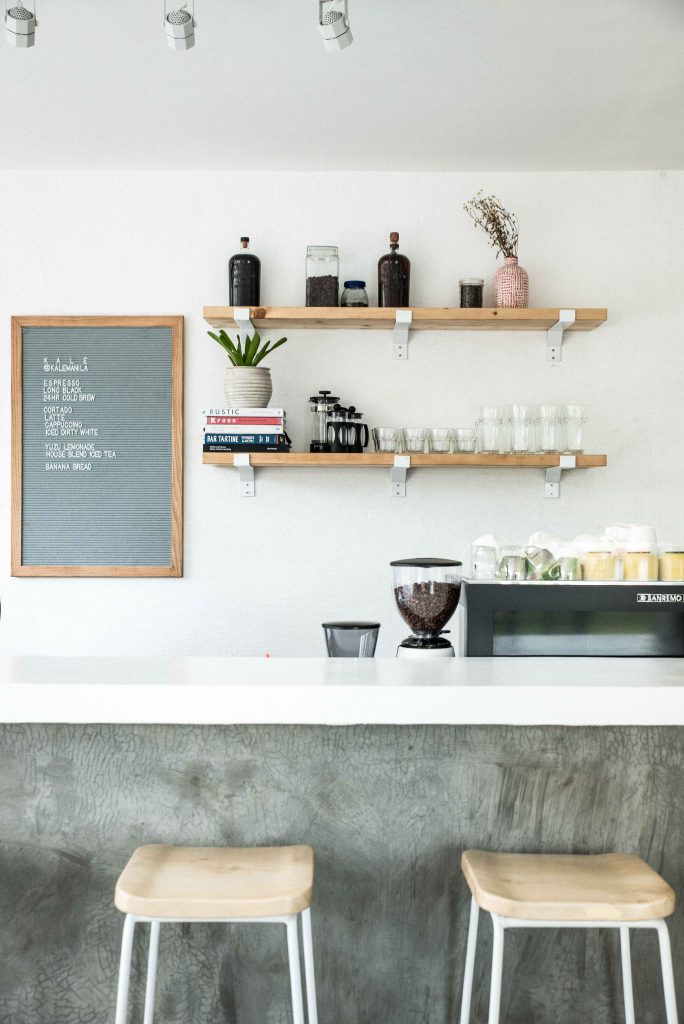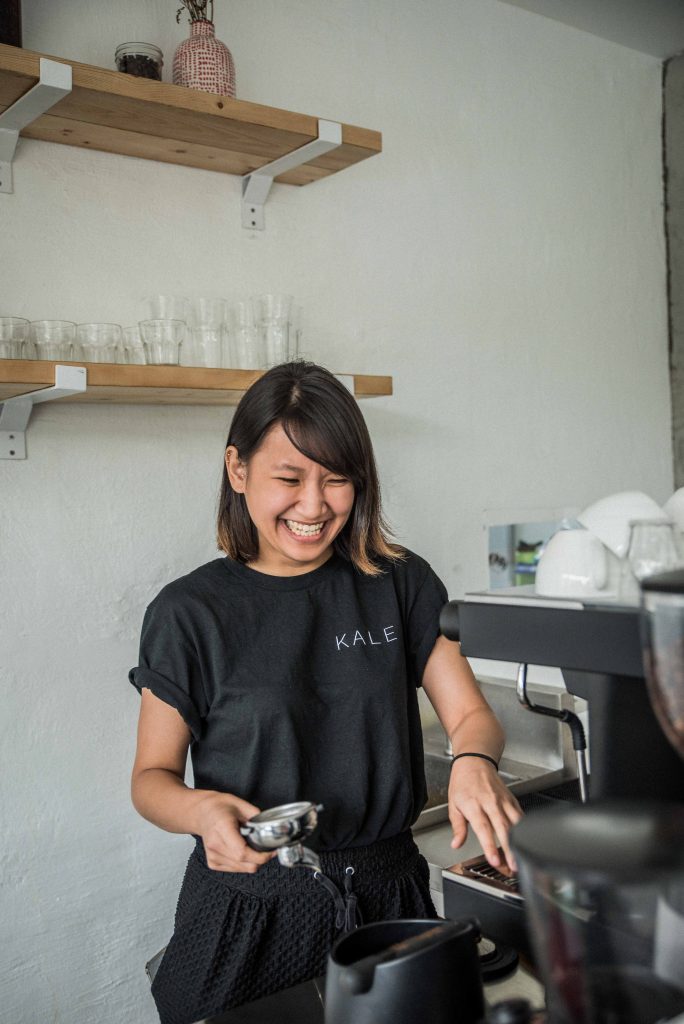 While not 100 percent vegan or vegetarian, many of the items on the menu are loaded with fruits and veggies, most of which are relatively light on the stomach and would make a great breakfast or brunch meal.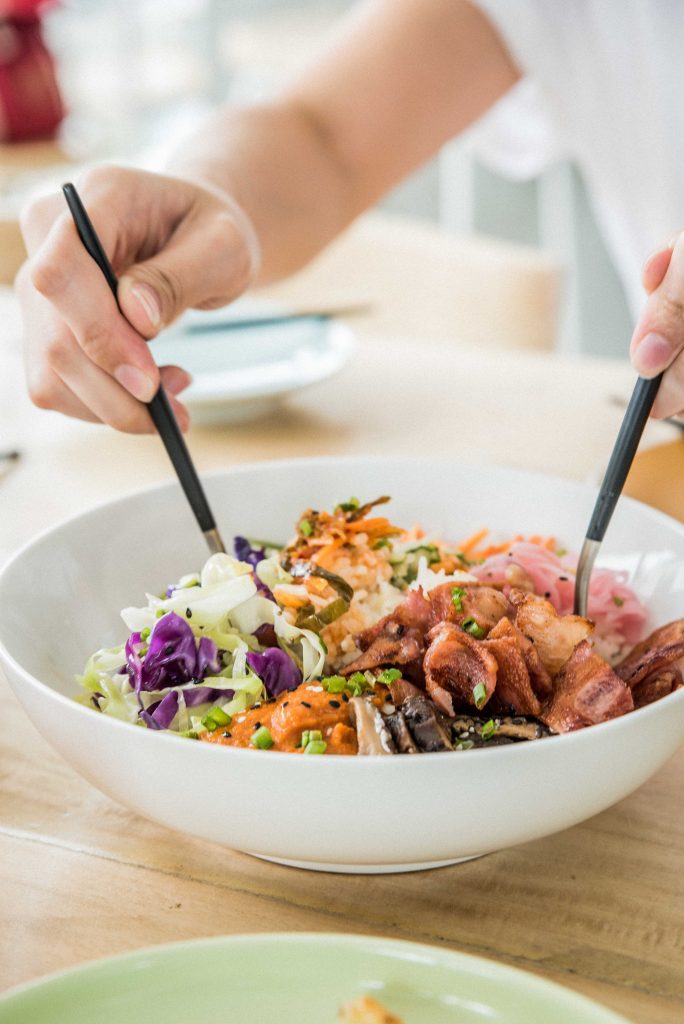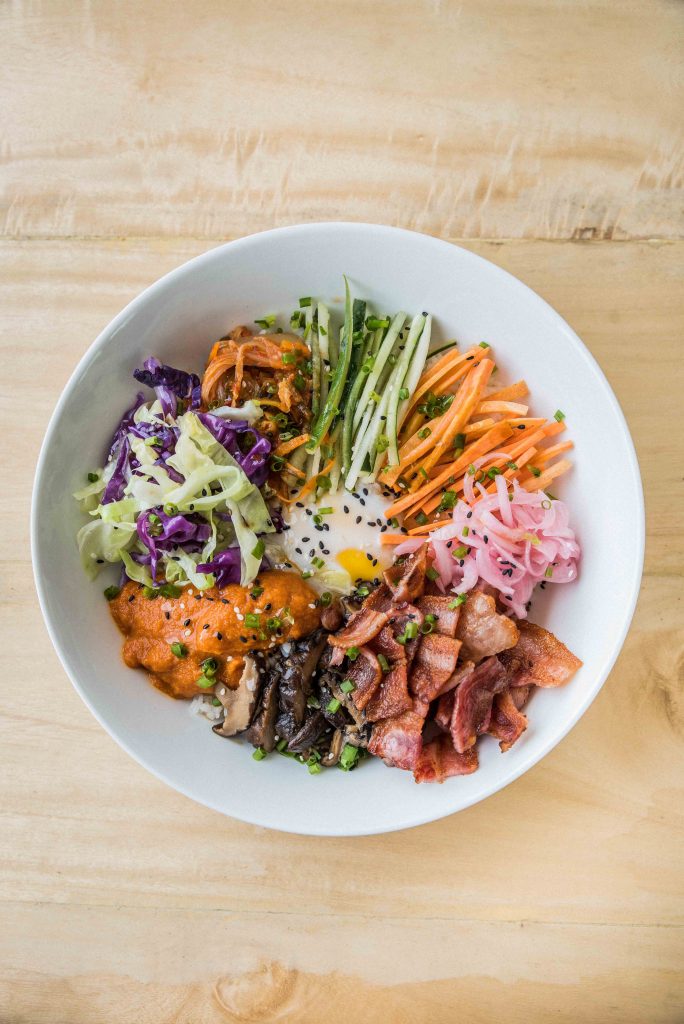 The bibimbap puts a Korean twist on a traditional bacon and eggs breakfast, with crisp, lightly salted strips of bacon, and a myriad of vegetables resembling the color wheel over a bed of rice. Be sure to thoroughly mix in their homemade gochujang sauce and poached egg. (Don't worry, the sauce is more sweet than it is spicy.)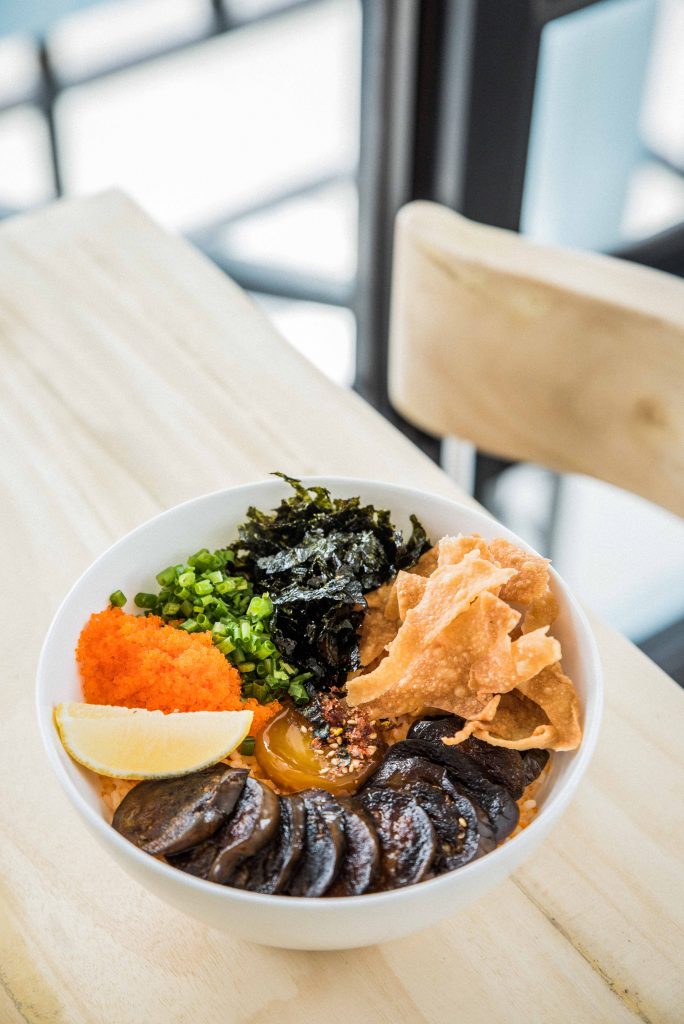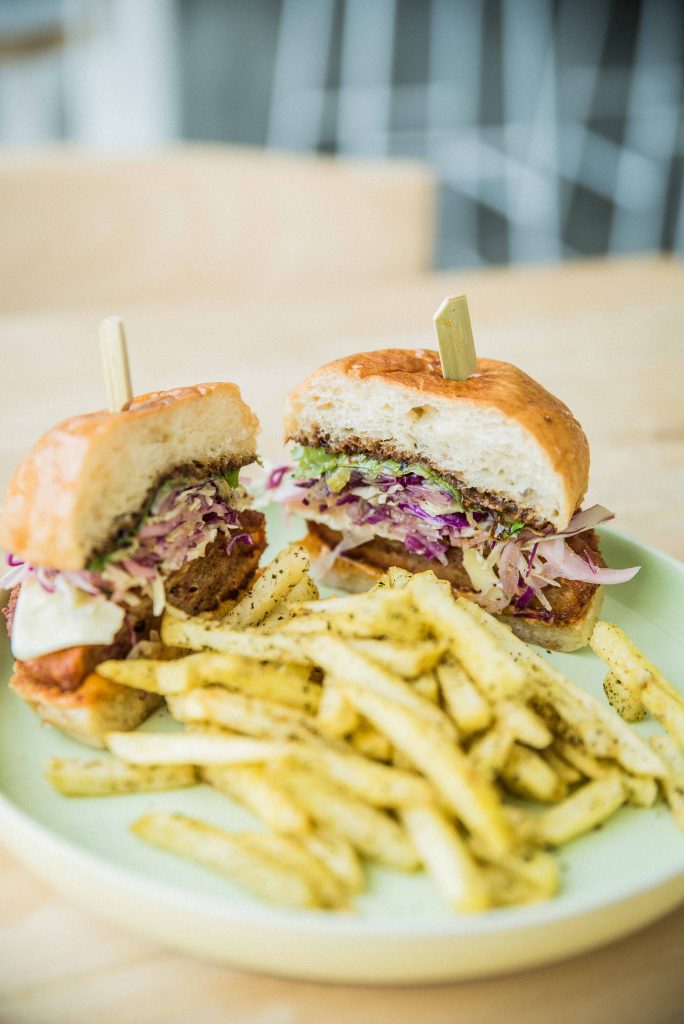 Another rice meal option is the eggplant donburi: eggplant marinated and cooked in a sweet teriyaki sauce, served with ebiko (shrimp roe), crispy dumpling skin, and a soy-cured egg yolk over rice. Vegetarian or not, this is a dish you'll find yourself enjoying, surprisingly enough.
Continuing on the Japanese-inspired dishes, the katsu sandwich was one of the highlights of the menu: a crispy chicken cutlet sandwiched in a buttery brioche bun, with a handful of colorful coleslaw and a generous amount of their homemade black pepper sauce (which actually packs in more of a kick than the bibimbap sauce).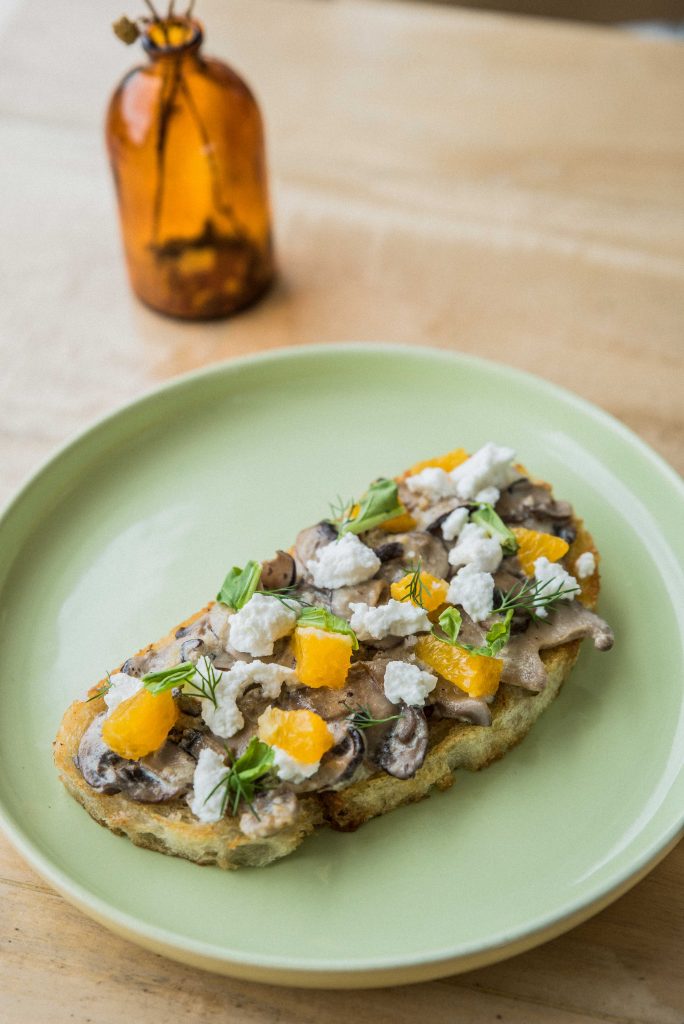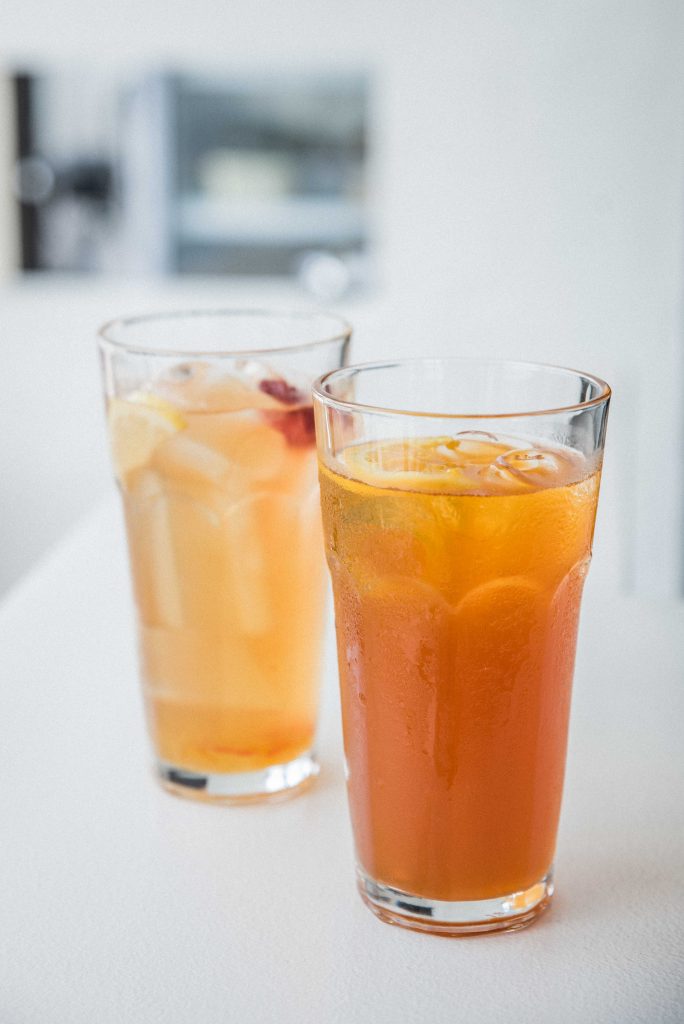 If you're in the mood for light snacking, you can opt for the creamy mushroom toast, which is topped with chunks of orange, some arugula, and a delicious homemade cheese. This pairs nicely with the yuzu lemonade or house blend iced tea.
Kale's selection of coffee beverages is simplified to the essentials. They offer the usual espressos and iced lattes (which you can have made with a chai-spiced milk, soy milk, or regular whole milk), as well as a 24-hour cold brew.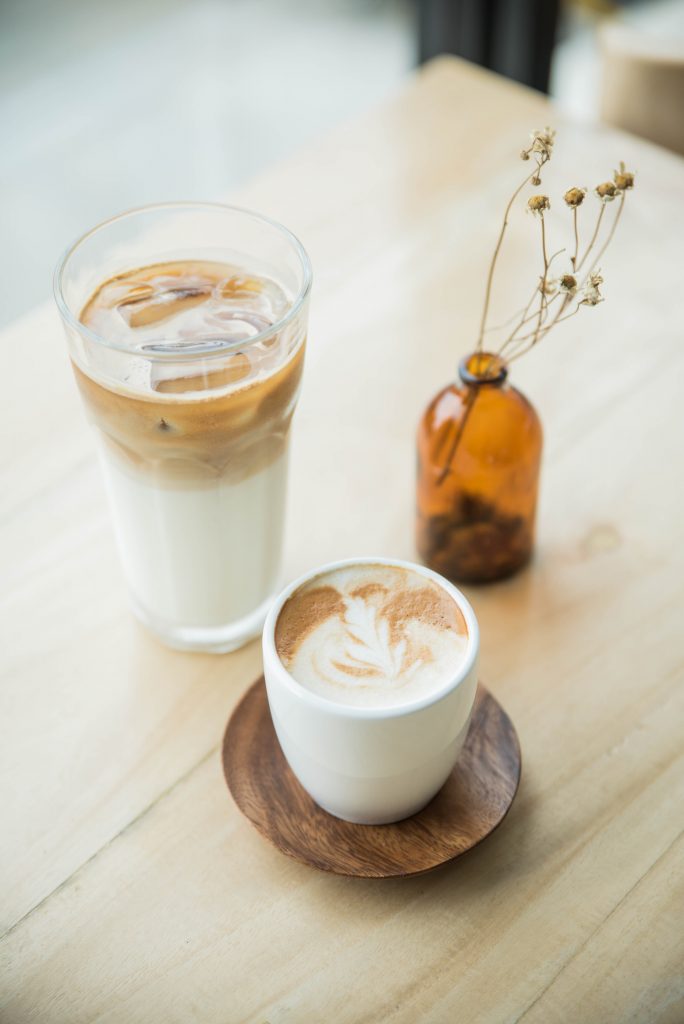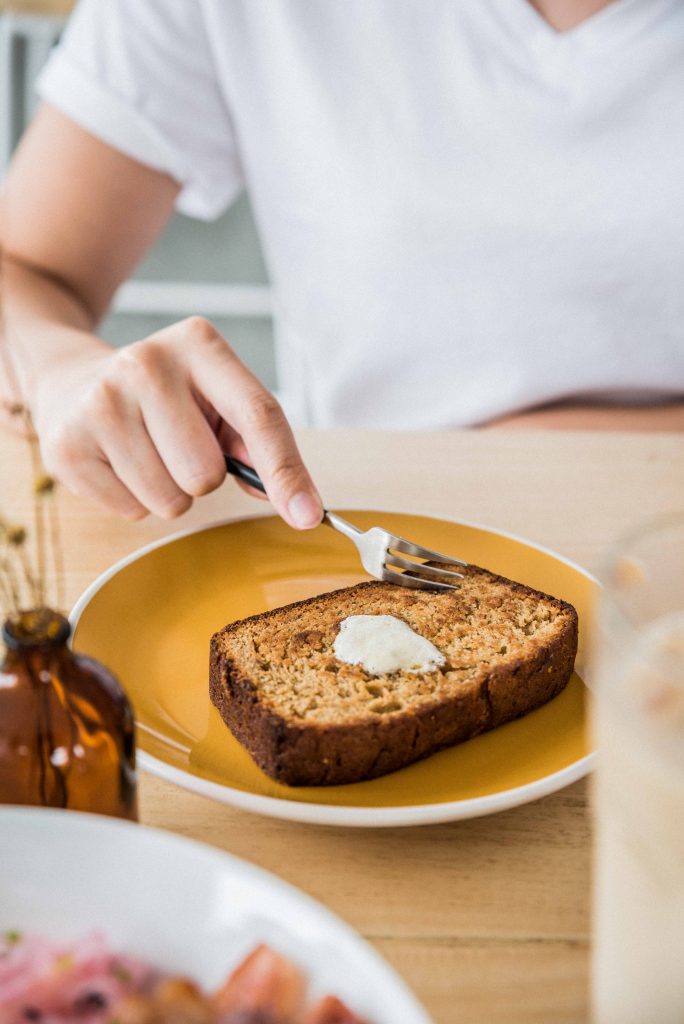 Sweet tooths and pastry lovers (such as myself) can't leave without trying the banana bread, which is served with a dollop of whipped butter. It has a darker, more mature taste and isn't as sweet as the typical banana bread because they use a mix of different bananas and muscovado. Magcale and her team of cooks put painstaking effort into developing the recipe—to a point where they were getting tired of eating it on a day-to-day basis, so you know they mean serious business.
Learn about the latest restaurants, events, and happenings in and around Metro Manila by subscribing to our newsletter.
Read more:
9 ways you can have your coffee in Manila
5 new restos in the North you probably haven't tried yet
Read more by Jessica Alberto:
You've got to try TETSUO's fried mantou ice cream buns
Find this millennial pink cocktail at a hidden bar in Tomas Morato
TAGS: banana bread cafes in Metro Manila coffee shops in Manila Fairview Kale Kale Manila where to eat in quezon city
WHY GO?
Their homemade banana bread is pretty unique as it's made with a variety of bananas, sweetened with muscovado, and served with a delicious whipped butter.
MENU