Parks, plazas and other public spaces are vanishing right before our eyes
With leaders more interested in selling these spaces for profit, our health and well-being are put at risk
Feb 11, 2019
Perhaps the greatest argument for the protection of the public spaces still intact in the country happened last week when architecture student Justine Lei Ramos topped the 2019 Architectural Licensure Examinations after spending 14 hours a day studying in the Cebu City Public Library (CCPL).
Ramos' brother Sean mentioned the role that the CCPL played in his sister's success in a viral social media post to emphasize the "hard work" the successful examiner went through before topping the test.
The CCPL's staff welcomed the news, of course. Cebu Daily News quoted chief librarian Rosario Chua saying while other libraries exert more effort modernizing their services by "investing in new computers and gadgets…that's not what the people need. What the people need is space."
Ramos seconded the librarian's observation. She said it remains a challenge for students like herself "to find conducive space with comfort and silence (and) without distractions from neighbors." Her 14-hour daily habit paid big time as she bested 1,120 other examinees in the tests held late last month.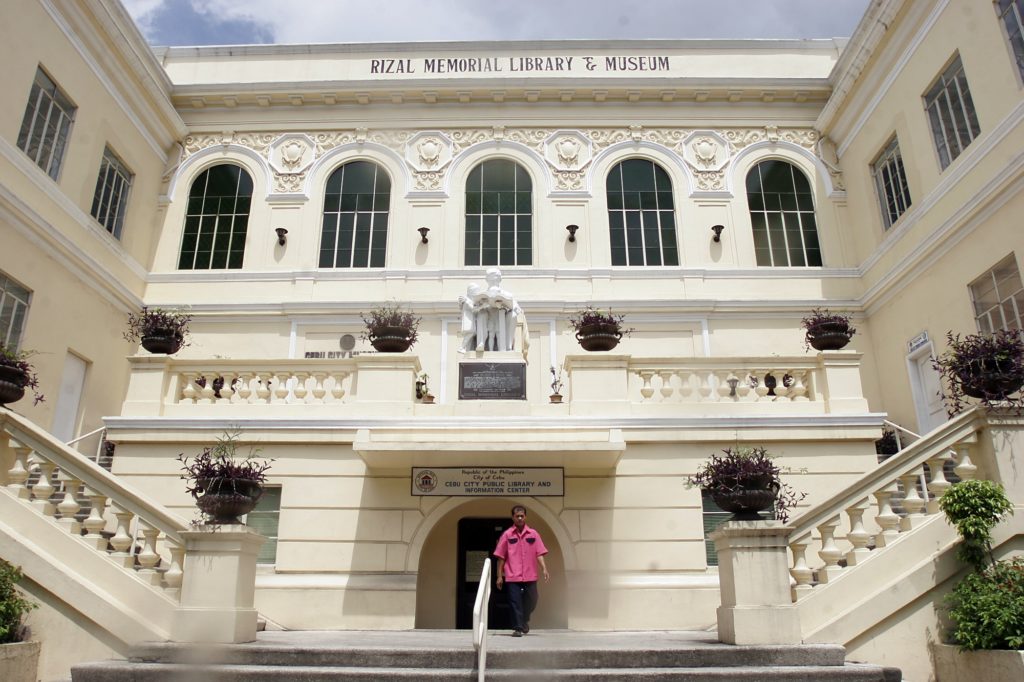 Ramos remains one of the lucky few Filipinos who still enjoy the benefits of public spaces in the country. More infuriating than sad is the fact that many of these spaces including public parks, libraries, plazas, town centers, playgrounds and even sidewalks are slowly being converted into commercial areas.
Monetary profit is usually the motive behind these conversions.
Perhaps this is why the rest of the country was surprised when Cebu City Mayor Tomas Osmeña declared the CCPL open 24 hours every day last March.
The electric bill would be huge, some warned. We can imagine mayors of other cities chuckling as they shook their heads.  Not only was Tommy's move politically unsound, they probably said, why invest in a space that won't even make profit at all?
Recent history tells us the CCPL experience is both rare and risky. But hopefully, Ramos' victory would inspire other mayors to take notice and reconsider. All they need to see is how the CCPL is nearly always full, even at 3 a.m. while the rest of the city is asleep. Which shows the library is catering to the need for learning and the essential human need for space.
All over the country however, local officials are issuing permits to convert playgrounds into barangay halls. The metal swings, slides and seesaws are then dismantled and sold to junk shops.
Baguio City turns a blind eye whenever pine trees in forested areas and public parks are chopped down to make way for supermalls. Burnham Park and Session Road are now riddled with ukay-ukay shops that are more pedestrian hindrances than actual commercial establishments.
The open space bound by the Cultural Center of the Philippines, Folk Arts Theater, and the Philippine Navy headquarters used to be a weekend paradise for families that rented bicycles by the hour until some smart guy decided to lease the reclaimed land to restaurant franchises.
Erstwhile Manila Mayor Lito Atienza had a good thing going when he used PAGCOR funds to rehabilitate the Manila Bay breakwater more than a decade ago.
The city solicited gambling funds to install giant streetlights and re-cement the five-kilometer-long pedestrian walk to attract visitors. Questionable characters lurking in the area turned elsewhere as wholesome crowds converged.
The idea went well until another smart guy convinced City Hall to allow the construction of karaoke bars and establishments that served liquor along the baywalk.
The relative peace and order that lured families to linger after enjoying the sunset was disturbed by drunks lurching toward the breakwater.
Everyone has heard stories of basketball courts transformed into areas where people wash and dry their laundry or hold drinking sprees. That is if these lots have not yet been eyed by the barangay chair as a convenient venue to illegally construct the annex of his house.
Sidewalks have either disappeared under the mountain of household wares, vegetables and personal effects sold by vendors without permits, or have been cleared to serve as parking slots for customers of restaurants and shops.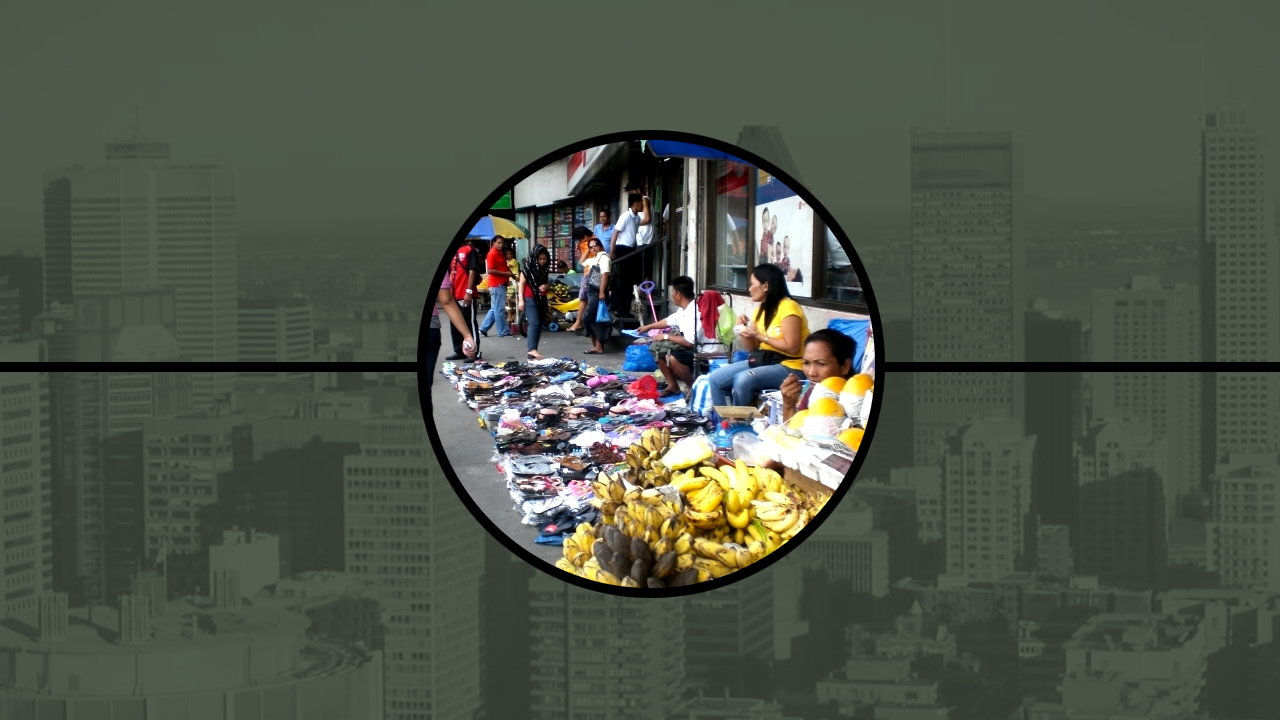 Even a sacred site like the Taal Cathedral in Batangas City, awarded UNESCO heritage site status, has not been spared. The monsignor assigned as parish priest in 2013 constructed a multi-purpose hall in its courtyard so newly-weds will have a reception venue at the ready for their guests.
Cramped commercial booths also sprung along the cathedral's sidewalks to accommodate hotdog stands and other fast food establishments, to the chagrin of local heritage conservation advocates.
Perhaps we can even question the move of the Commission on Elections allowing politicians to hoist their tarpaulins on whatever "public areas" remain in their neighborhoods. Eyesores contribute to the deterioration of our collective mental health, Your Honors.
Research made around the world constantly argue against the continued encroachment on public spaces.
The Policy Press for the Joseph Rowntree Foundation, for example, released a study made by Ken Worpole and Katharine Knox pointing to the "therapeutic benefits of quiet time spent on a park bench as well as the "feel-good" buzz people enjoy while "being part of a busy street scene."
Public spaces "including high streets, street markets, shopping precincts, community centers, parks, playgrounds and neighborhood spaces in residential areas" have a way of luring people out of their homes, breathing in the fresh air and exercising their socializing muscles.
These areas also provide residents a chance to display their culture and identities through festivals and exhibitions and also opportunities "to meet, hang out, and create local attachments."
Well-developed neighborhood groups eventually act as a "self-organizing public service," as Worpole and Knox noted that the use of these public spaces vary depending on the time of day. A central market for example, can host the elderly early in the day and serve as a playground for children and young people after school. As the sun sets, young adults can gather at the same venue to unwind.
"The success of a particular public space is not solely on the hands of the architect, urban designer or town planner; it relies also on people adopting, using, and managing the space—people make places, more than places make people," their study noted.
Makati City enjoys the distinction of hosting two very successful annual art fairs held in public spaces. Art In The Park attracts both amateur and experienced art lovers in Salcedo Park while Art Fair Philippines brings like-minded crowds to the The Link Carpark in Ayala Center.
These efforts however, are more exception than common example. Repeated requests from the private sector to preserve, if not develop, public spaces usually fall into the deaf ears of local government executives who should be the first responders to the well-being needs of citizens.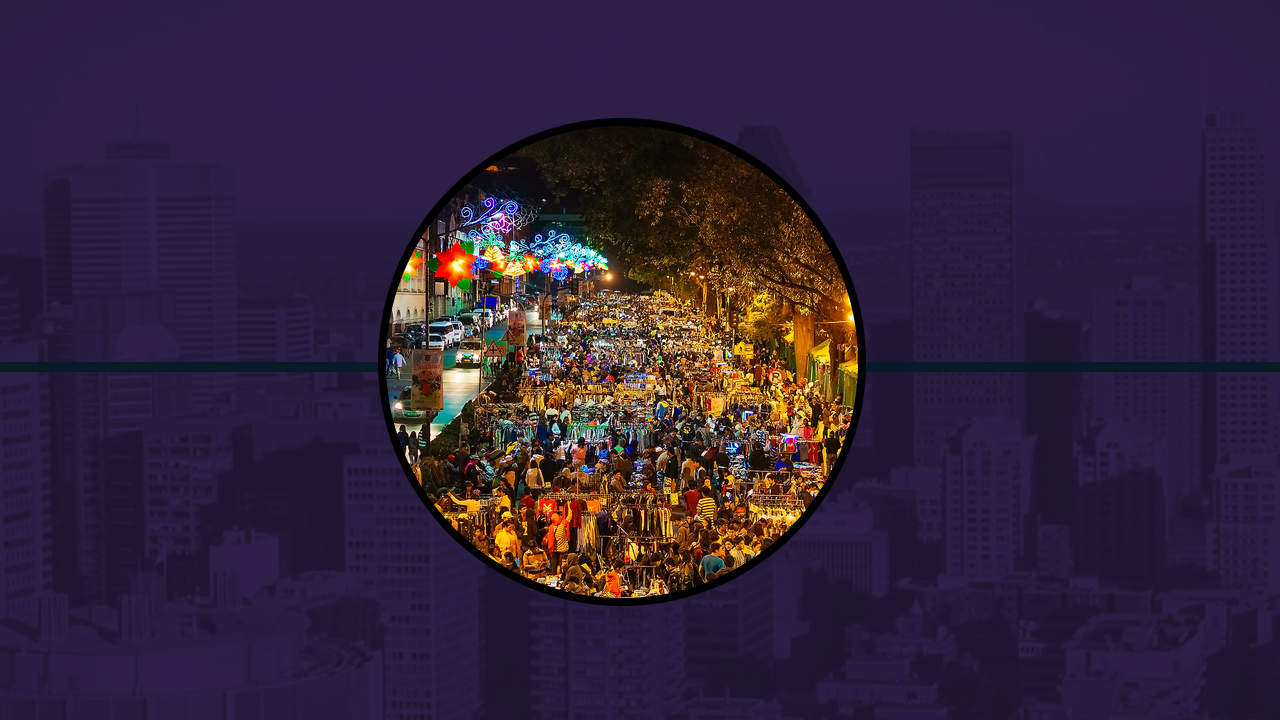 Perhaps because the concept of well-being is so buried under supposedly more urgent issues, hence there is no effort to connect public spaces to the people's basic needs. After all, a public park converted into a residence for the local leader still heeds the basic need for shelter, doesn't it?
A quick perusal of the country's 1987 Charter shows how public spaces are implicitly favored by those who crafted the Philippine Constitution the year before.
Section 15 of State Policies calls on the government to "protect and promote the right to health of the people and instill health consciousness among them" while Section 16 exhorts the state to "protect and advance the right of people to a balanced and healthy ecology in accordance with the rhythm and harmony of nature."
Clearly, the framers of the Constitution have the people's health and well-being in minds when they included the words "harmony," "nature," "balance," "healthy," and "ecology." The unfortunate thing though is that there is hardly a legislator or a local leader who has at least initiated enabling laws to put these ideas into effect.
Mention the word "environment" and immediately, politically-divisive issues like illegal logging and mining crop up. We currently think of "health" in terms of the measles vaccine, the Dengvaxia scare and the overall lack of medical services.
Well-being is a human right but the zeitgeist sees human rights in terms of extra-judicial procedures and inadequacies of the national leadership.  The term hardly connects to something essential to us.
It is unfortunate that majority of our leaders would rather focus on profit-making and making it their motivation to sell or lease public spaces for monetary gain.
A park converted into a fast food restaurant means more taxes that go to City Hall's coffers. But do they really? Why would a mayor request financing from a gambling regulation body for a project when it is City Hall's job to allocate funds for it?
And if the taxes do not go to projects for the residents of a city, what really is the motivation to deprive them of their needed space?
Recently news reports have warned that Manila Bay is on its way to reclamation by at least half a dozen developers raring to relocate the shoreline several miles west from where it now lies. The goal is to build mega-commercial and business centers that in all probability would obscure and blight the history and importance of Rizal Park, Intramuros, Manila Cathedral, San Agustin Church, and the story-laden old districts of Ermita and Malate.
Apart from the previously discussed State Policies, the Constitution also requires the government to "give priority" to history, arts and culture by fostering patriotism as a way toward social progress.
A national or local leader who raises his hands to take his oath of office is tacitly expected to deliver this promise in his prepared speech. Patriotism and the protection of heritage sites that celebrate history and culture are clearly not the goals of reclamation.
But who cares about heeding the Constitution's provisions at this point, or even crafting enabling laws to support its policies, when majority of the country's leaders are obviously keener on amending it?
Get more stories like this by subscribing to our newsletter here.
Read more:
Visit Manila's last forest park before it's gone
487 trees to be cut down for a road-widening project in Taguig
Art Deco building in Binondo, home of New Po-Heng Lumpia House will be demolished soon
Read more by Cathy Cañares Yamsuan:
Clinical psychologist says lowering age of criminal liability "an act of cruelty"
When the right-of-way law violates one's right to live a life of quality
Discretion with our personal data is our strongest defense post-DFA passport debacle
TAGS: cebu Forest Greenery library manila Mayor Parks public spaces Recreational