In 1961, Philam Life Foundation commissioned then 50-year-old Jose P. Alcantara to make one of his biggest carved wood pieces yet: a 50-feet (or 1,536-centimeter, to be accurate) wall sculpture. It was made to embellish the wall of the then newly constructed Philam Life Auditorium at the old Philippine American Life and General Insurance Co. head office at United Nations, Manila.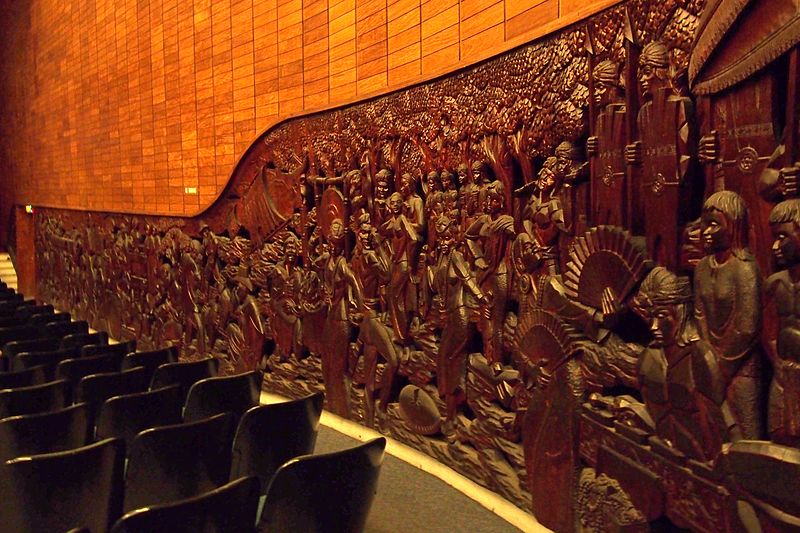 Since the 780-seat theater was opened, it became well-known for being one of Manila's first auditoriums with world-class acoustics, which were made by Bolt, Beranek & Newman, the same company who helped in the construction of the Sydney Opera House, New York's United Nation's Assembly Hall, Lincoln Center's Avery Fisher Hall, and our very own Cultural Center of the Philippines. The whole building was designed by architect Carlos Arguelles.
Despite being a treasured structure, the theater almost bit the dust in 2013 when Philam Life turned over the ownership of the whole building to SM Development Corporation (SMDC). Public clamor and protests spawned which pushed SMDC to confirm that they will preserve the culturally important theater. But that doesn't mean no changes will be applied.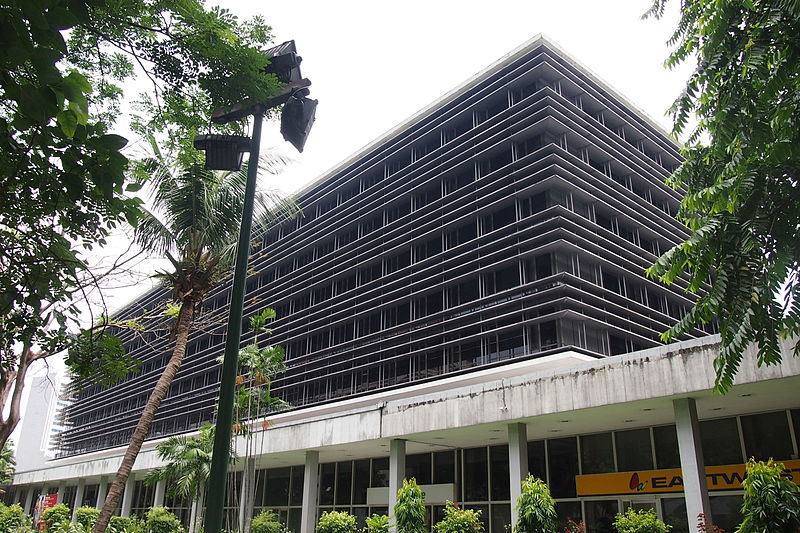 Some things were renovated while some had to go, including Alcantara's large-scale masterpiece.
Good thing the owners of Philam Life Foundation decided to turn over the historic artwork to a place where it will be much appreciated by the general public: the National Museum of Fine Arts.
Alcantara's masterpiece can now be seen for free at Gallery XVI on the third floor of the museum, located just above the stunning Juan Luna magnum opus "Spoliarium."

Now named "Philippine Folklore" after being untitled for many years, the piece boasts of intricate carvings made with relief and lacquer depicting elements from Philippine history and folklore, as National Museum assistant director Ana Labrador said. "It's not just one piece of wood. It's composed of many panels with gaps built together."
The wood carving shows a continuous scene where Christians and Muslims are doing their own festivities while staying connected to each other.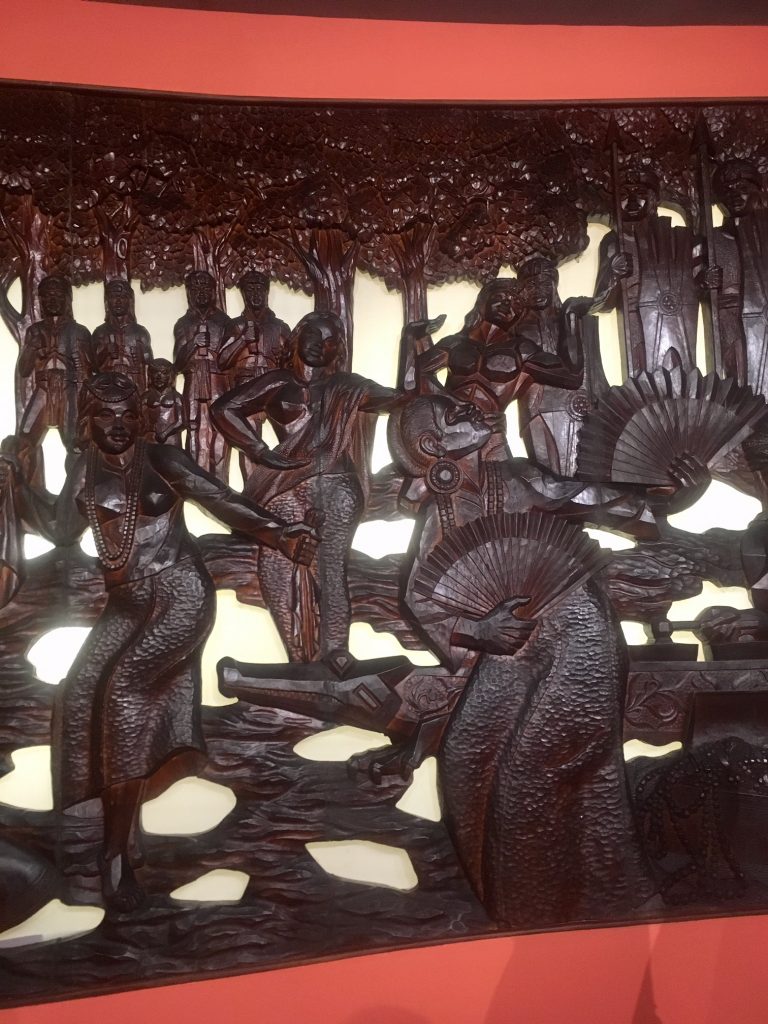 At the left side, Christians are seen huddled and praying beside a baroque church. There are cockfights and metal craftsmen at work. Look past the balangay at the middle and see the shift in the featured lifestyle, which now shows Muslims dancing and playing brass instruments, like there's a festivity happening.
Alcantara's work just goes to show how rich and vast culture is in the Philippines. His distinct details and patterns celebrate this diversity in a unified and semi-abstract art style. He had always been like this: committed to showcasing the country's traditions through visual arts.
Alcantara grew up in Intramuros, Manila with other visual arts masters: National Artist for Painting Vicente Manansala and famed figurative painter Antonio Dumlao.
They all had the same interests and drew influences from each other, as Labrador said. But unlike his childhood and art buddies, Alcantara could not afford to go to an arts school due to financial constraints.
This did not stop him to continue improving his skills. Alcantara trained in the atelier of respected sculptor Isabelo Tampinco and worked as a carver in a furniture shop by Gonzalo Puyat. Armed with passion and growing talent, Alcantara competed in numerous local and international shows that gave him enough to support his seven children.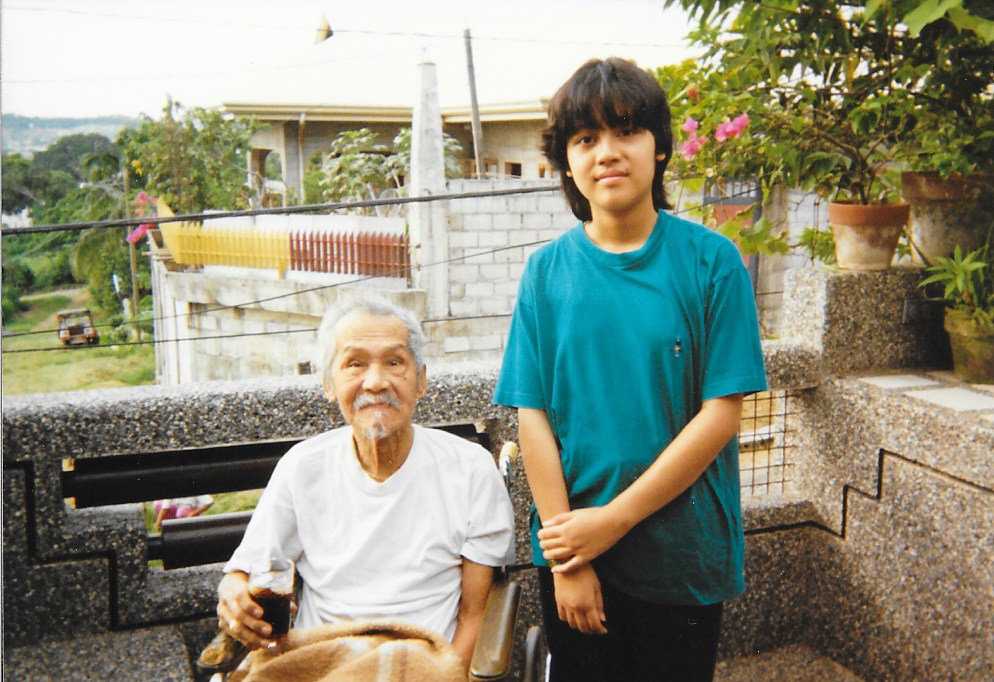 Check out Alcantara's relief masterpiece along with several additions to National Museum's collections, like the four large-scale Carlos "Botong" Francisco paintings mounted across it or the Manansala ones on the same floor.
Header image courtesy of Philam Life Foundation
Get more stories like this by subscribing to our newsletter here.
Read more:
You can soon stream the Nick Joaquin classic film "A Portrait of the Artist as Filipino"
Art in the Park 2019 puts spotlight on Leeroy New, Yeo Kaa, and Zean Cabangis
Why it's important to view art to understand than to critique
Read more by Amierielle Anne Bulan:
Pre-war Art Deco apartment demolished without due process
Bago City in Negros Occidental to lead Nat'l Arts Month launch on Feb. 1 —NCCA
Artist made labyrinthine paintings look light and calming in new exhibit
Writer: AMIERIELLE ANNE BULAN