7 Filipinas who are fierce defenders of Mother Earth
Check out how these Filipinas are making a difference in the environment
Mar 15, 2019
March is Women's History Month so here's a quick history lesson that you should know. Prior to the early 19th century, women weren't allowed to vote for different reasons. In a report by BBC, Frederick Banbury, who was a member of the British Parliament in the late 19th century, was quoted to say that "women are likely to be affected by gusts and waves of sentiment." He continues, "Those are not the people best fitted in this practical world either to sit in this House… or to be entrusted with the immense power which this bill (the right to vote) gives them."
Misogynist remarks such as this only pushed women further to fight for their voting rights, forming a movement that would later earn them these rights. The suffragette movement, as it is called, is exactly the springboard that women around the world needed to prove that they're no less than men (check out the 2015 film Suffragette to know more). Fast forward to today, it's common to see women at the top of their game, making huge differences to society in different aspects. Take for example these Filipinas who are fighting for a different cause—saving Mother Earth.
Anna Oposa

Anna Oposa, co-founder of non-profit organization Save Philippine Seas (SPS), is on a mission to save our country's rich marine life from dying. Her work mostly revolves on protecting the Philippines' coastlines and marine ecosystem through information dissemination and community-based projects.
Dubbing herself as the "Chief Mermaid," she's worked her way from being a graduate of English Studies in the University of the Philippines Diliman to one of the leaders in environmental conservation. Aside from SPS, she also founded the Sea and Earth Advocates Camp in partnership with the U.S. Embassy in the Philippines, an environmental education and leadership program that aims to empower the youth to become conservation leaders themselves.
Gina Lopez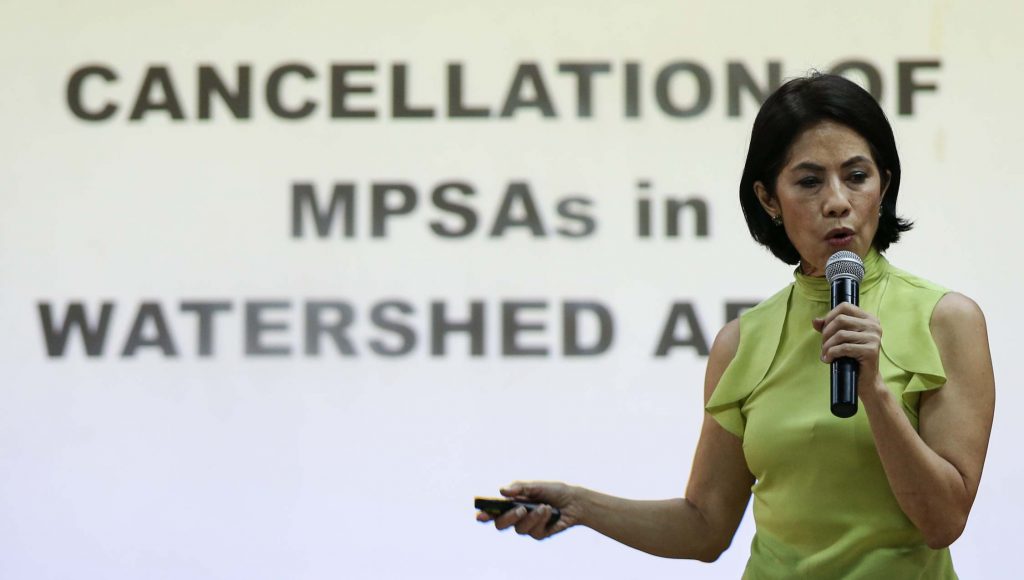 Does the name Gina Lopez ring a bell? You might know her as the former secretary of the Department of Natural Resources (DENR). But more than that, she is a staunch critic of mining in the Philippines, which drew the ire of many corporations and pro-mining government officials. This eventually led to the "rejection" of her DENR post in 2017.
During her tenure, she was able to cancel the contracts of dozens of mining companies. She also spearheaded the DENR's first public hotline where the public can report any environmental violation they come across. She also pushed for the establishment for more protected areas in the country such as the West Panay Mountain Range National Park.
Anne Meloto-Wilk and Camille Meloto

Sustainable beauty and personal care brand-slash-social enterprise Human Nature is founded by sisters Anne Meloto-Wilk and Camille Meloto. When Anne and her husband were in the United States for their work with Gawad Kalinga (GK), they noticed that most of the ingredients found in eco-friendly products such as coconut and aloe are actually grown locally in the Philippines. Camille, who was already a professional in the cosmetic industry, later joined the venture and the rest is history.
The sisters make sure that the products are safe and environmentally sustainable, all while employing GK residents as their full-time staff. They also help local farmers by sourcing their products' ingredients directly from them.
Vani Vergara
Vani Vergara left her job as global make-up brand MAC's public relations manager to fulfill a childhood dream: to be a marine biologist. She's currently the director of Reef Check Philippines, a non-profit organization dedicated to monitoring our country's coral reefs.
She's currently leading Reef Check's efforts in saving the country's coral reefs by spreading awareness and training divers to dive with a cause. On weekends, she works with certified divers hands-on to teach them the proper methods of assessing the health of corals.
Camille Pilar

In an effort to raise awareness about the country's growing trash problem, La Union surfer Camille Pilar attempts to clean up the country's beaches one by one by picking up all the garbage pieces that she sees.
Notably, she has also been taking snapshots of trash on beaches and public places. She shares these photos on her Instagram account called Banned from the Beach that's solely dedicated to spread awareness. She also encourages her followers to send her photos of trash so she could also post it on her account.
Ann Dumaliang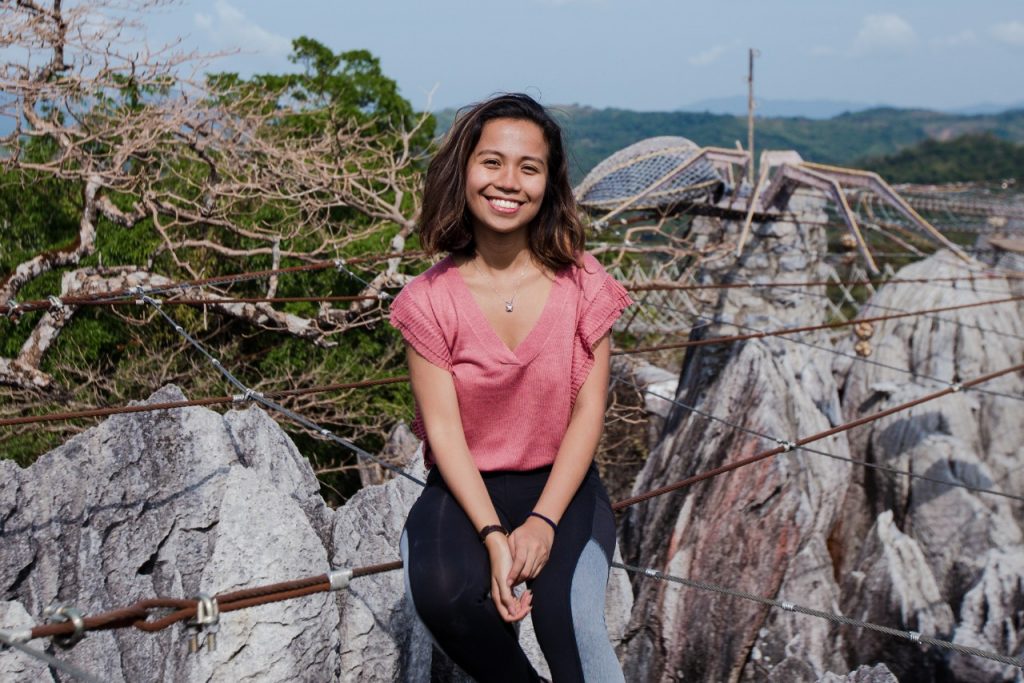 As a conservationist, Anne Dumaliang's appreciation for nature has led her to take responsibility for the environment. As project manager of Masungi Georeserve, Dumaliang leads the conservation of the 60-million-year-old karst formation, a landscape made of limestone, in Rizal.
The approach at Masungi aims to fix the conflict between humans and the innately diverse ecosystem while raising awareness among nearby communities. "In our case, we are conducting environment and landscape conservation for a 60-million-year-old karst terrain and ecosystem, making sure that we are able to keep it alive for the generations to come," she said in a previous interview with Nolisoli.ph.
Jen Horn
Jen Horn is behind MUNI PH, a community that advocates for sustainability and "changing mindsets about how we shop, eat and travel." In 2012, MUNI organized cause-driven community meet-ups about topics such as social enterprises, minimizing waste, and much more. This paved the way for MUNI to host their first MUNI Market which showcases sustainable products and services.
Read more:
To these women in MILF, peace and security means reclaiming their rights
Women in Philippine history you should know about
Our company is giving menstrual cups to our women employees because we care about the environment
Read more by Jill Chua:
Our country's corals aren't 'living coral'
You have a voice in a global environmental pact in 2020
TAGS: advocacy environment nolisoliph women women's month