Following the bombing of the U.S. naval base at Pearl Harbor on Dec. 7, 1941, the Philippines were invaded by Japan. For four months, Filipino and American soldiers tried to defend Luzon, but they later on became crippled due to shortage of food and medicine. This forced the troops to surrender at the hands of the Japanese soldiers.
On this day in 1942, the Filipino and American prisoners of war were brutally forced by Japanese soldiers to march from Mariveles, Bataan (where they surrendered) to San Fernando, Pampanga. From there, the surviving prisoners were taken by train to Capas, Tarlac, where they were again forced to march to an imprisonment camp called Camp O'Donnell.
To properly pay honor to the sacrifices of the prisoners before, during, and after the war, here is a recap of the historic Bataan Death March by the numbers:
Prisoners of war: 76,000 (approx.)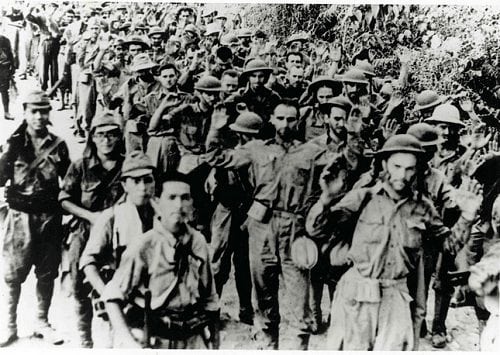 An approximate of 66,000 Filipinos and 10,000 Americans were part of the march.
The Japanese soldiers didn't see this large army coming. When General Edward King Jr. surrendered to the Japanese after months of fighting, a Japanese commander immediately planned to move the whole army to a camp in Tarlac, which they plan to turn into a prison. When they saw the size of the army they captured, however, they were surprised. The Japanese were only expecting 25,000 allied soldiers, not 76,000.
To continue their plan of transferring the prisoners, they divided the army into groups of 100 to 1,000 men and ordered them to start marching.
Distance traveled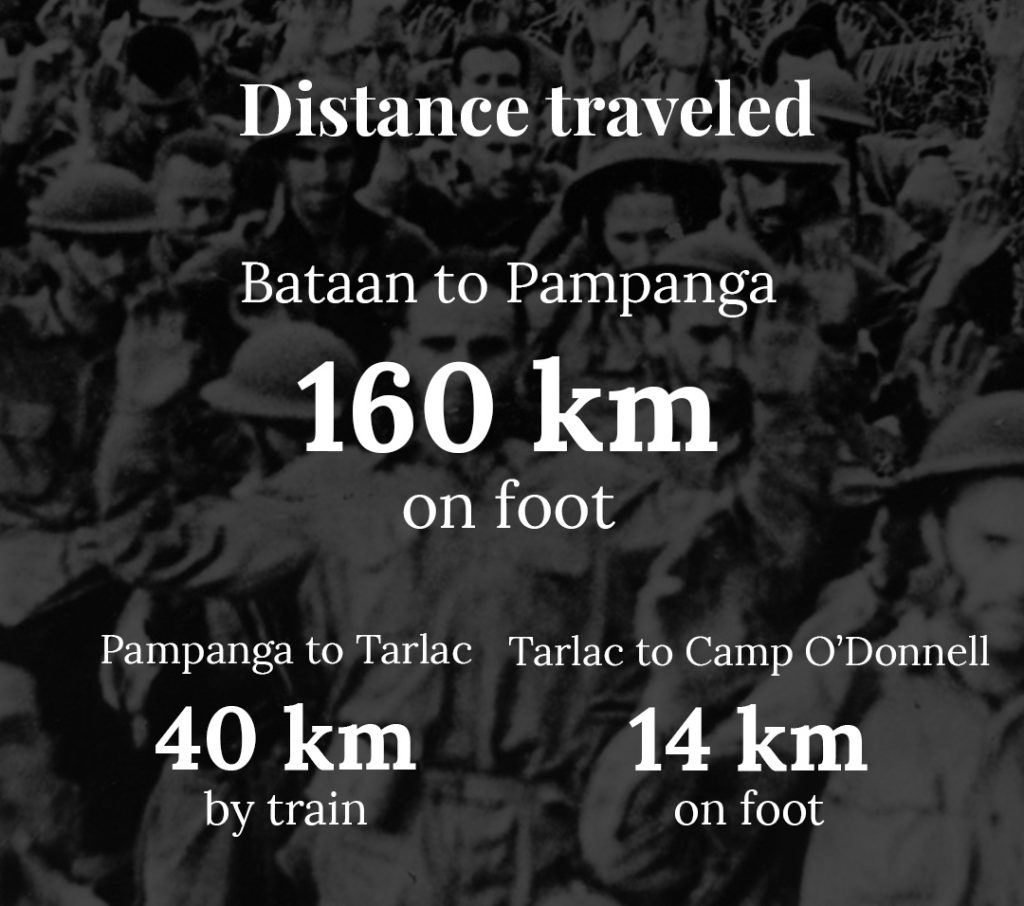 From Bataan to Pampanga: 106 km. on feet
The first part of the march covered 106 km. or 66 miles.
A survivor named Paul Ashton said in the book Silent Voices of World War II  that there were no food or water and the prisoners were rarely allowed to rest. "Numerous emasculations, disemboweling, decapitations, amputations, hundreds of bayoneting, shootings, and just plain bludgeoning to death of the defenseless, starved, and wounded soldiers were common on the march," he recalled.
Some of the soldiers fought for survival by drinking the water where carabaos wallow.
They later arrived to the train station in San Fernando, Pampanga where the prisoners were packed into steel train boxcars. Although they weren't marching, prisoners continued to die due to heat and exhaustion.
From Pampanga to Tarlac train station: 40 km. on train
The prisoners continued to suffer in the unventilated train cars for 40 km. or 25 miles.
Staff Sergeant narrated in Robert Greenberger's 2009 book The Bataan Death March: World War II Prisoners in the Pacific that there were only six or seven boxcars which fitted over 60,000 prisoners.
"They packed us in the cars like sardines, so tight you couldn't sit down. Then they shut the door. If you passed out, you couldn't fall down. If someone had to go to the toilet, you went right there where you were," Larson said. "We were on the train from early morning to late afternoon without getting out. People died in the railroad cars."
From Tarlac train station to Camp O'Donnell: 14 km. on feet
Upon arrival at the train station in Capas, Tarlac, the surviving prisoners were forced again to march 14 km. or 9 miles until they arrive at Camp O'Donnell.
Days: 6
Heat temperature: 43 °C
The prisoners of war walked for 6 days with little to no rest under the intense summer heat in the Philippines that reached 43 °C.
Prisoners that reached the camp: 54,000
Of the 76,000 Filipino and American soldiers that marched, only 54,000 reached Camp O'Donnell, the imprisonment camp of the Japanese.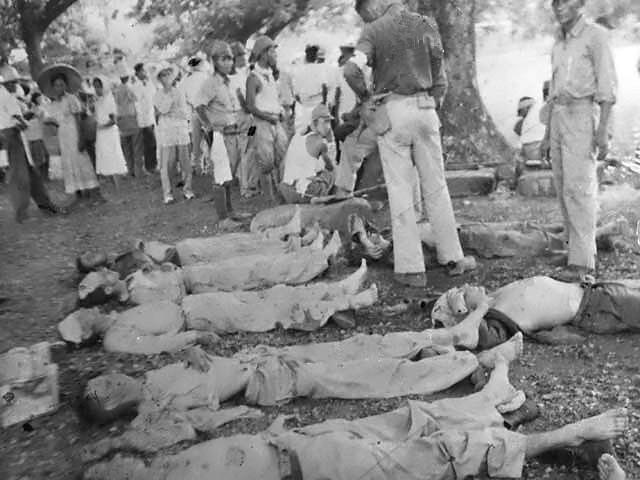 Death toll: 20,000 (approx.)
While no official figures were found, researchers and historians say some 20,000 prisoners of war have died during the forcible transfer.
Months in captivity: 41
After the march, the surviving soldiers spent 41 gruelling months in Japanese imprisonment camps. Some of the prisoners were sent to labor camps while others were packed into "hell ships" where they were sent to other countries to work and bring supplies and weapons.
Death March markers: 138
As a memento for the sacrifices of the Filipino and American soldiers, 138 obelisks called Death March markers were built along the path of the march. A total of 100 markers are in Bataan, 31 are in Pampanga, while 7 are in Tarlac.
However, for the past decade, more than 10 of these markers were found uprooted and damaged. (READ: Death March markers found uprooted, damaged by road construction projects).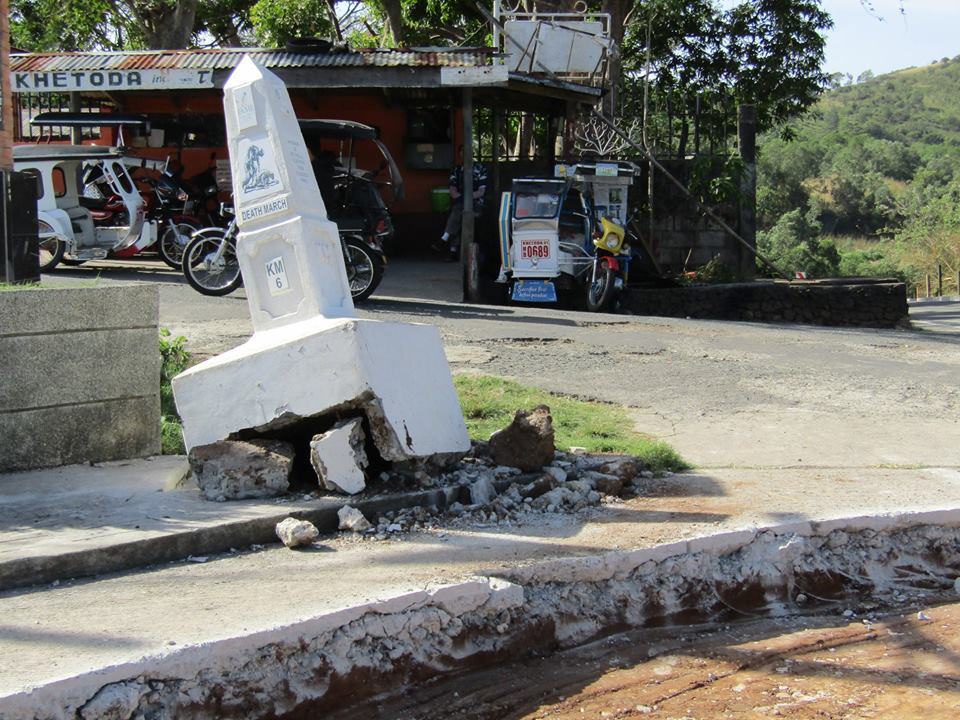 Robert Hudson, son of one of the Death March survivors, told Nolisoli.ph that although they have been trying to protect and preserve these historical landmarks, drainage and other road construction projects still continue to put damage to the markers. Some of the damages are "unsalvageable," Hudson said.
As we honor the sacrifices made by the Filipino and American warriors today, Day of Valor, we should also raise awareness to the protection of these landmarks that serve as a reminder of their hardships.
Header image courtesy of Wikimedia Commons
Get more stories like this by subscribing to our weekly newsletter here.
Read more:
All Filipino veterans get free LRT-2 rides from Apr. 5 to 11
The government blatantly lacks cultural heritage literacy. Here's why
DPWH road project could damage heritage bridge in Cavite
Read more by Amierielle Anne Bulan:
Actor Pepe Herrera shows the plastic-sunken state of Freedom Island
What's inside a National Artist's house? A look inside Botong Francisco's Angono atelier
This "alternative arts school" is open to anyone interested in art—students, artists, or not
Writer: AMIERIELLE ANNE BULAN
ART TRICIA GUEVARA