Death March markers found uprooted, damaged by road construction projects
It's not the first time a historical marker was damaged by a road construction project
Jan 25, 2019
When 76,000 Filipino and American prisoners were forced to march from Mariveles, Bataan to Capas, Tarlac during World War II in April 1942, they showed strength and integrity. For three days they marched, starved, saw thousands of their companions die, and faced the brutality of the Japanese captors.
The least we can do to honor such sacrifice for the country is to make sure that their hardships were not to be forgotten, which is why lined on the road to Bataan are markers and monuments that let passersby know that they're on historical grounds. But it seems like even mementos made of concrete can fall into the pitfalls of neglect and ignorance.
Or in this case, the pits of a road construction project.
According to a Facebook post  by Robert Hudson on a World War II commemoration group, two Death March markers were seen "damaged by road crews" in Mariveles, Bataan and at the Calumpit Bridge in Capas, Tarlac. Hudson is the vice president of the non-profit foundation Filipino-American Memorial Endowment (FAME), which provides the maintenance on all 138 Death March markers.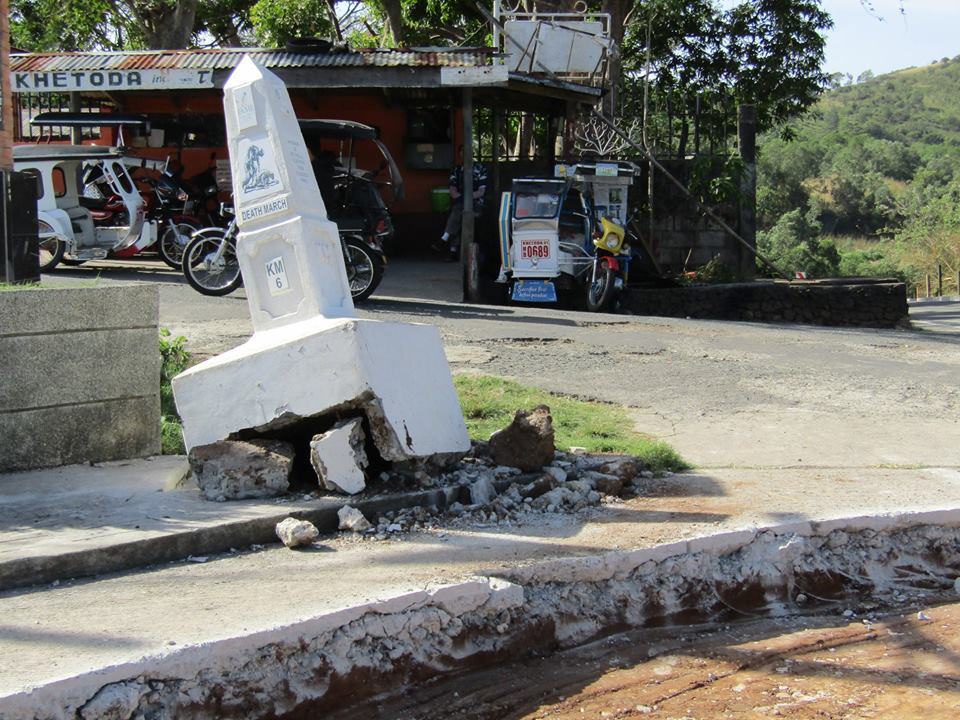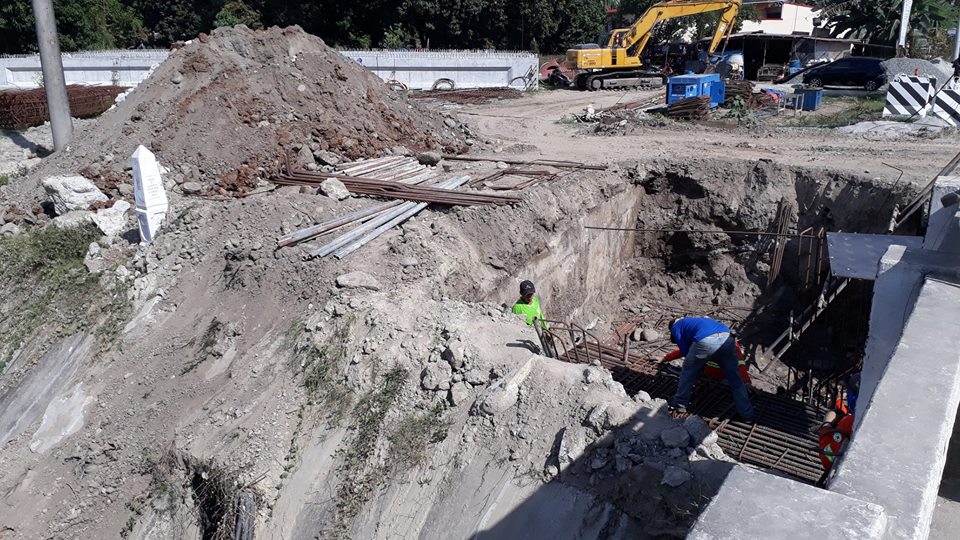 Hudson, whose father was one of the survivors of the Death March, told Nolisoli.ph that the markers were damaged by contractors hired by the Department of Public Works and Highways (DPWH).
The damaged obelisks mark the sixth (Mariveles) and 109th kilometer (Calumpit Bridge) of the Death March.
And it turns out this isn't the first time a historical marker was damaged.
In an email interview, Hudson said there are many other Bataan Death March markers he had seen destroyed, uprooted, and neglected due to drainage and other DPWH projects.
Some of the markers were covered with rubble to make way for a roadside excavation. Some were left ignored by residents on grassy lawns, which may soon grow out of hand and hide the marker behind its tall leaves.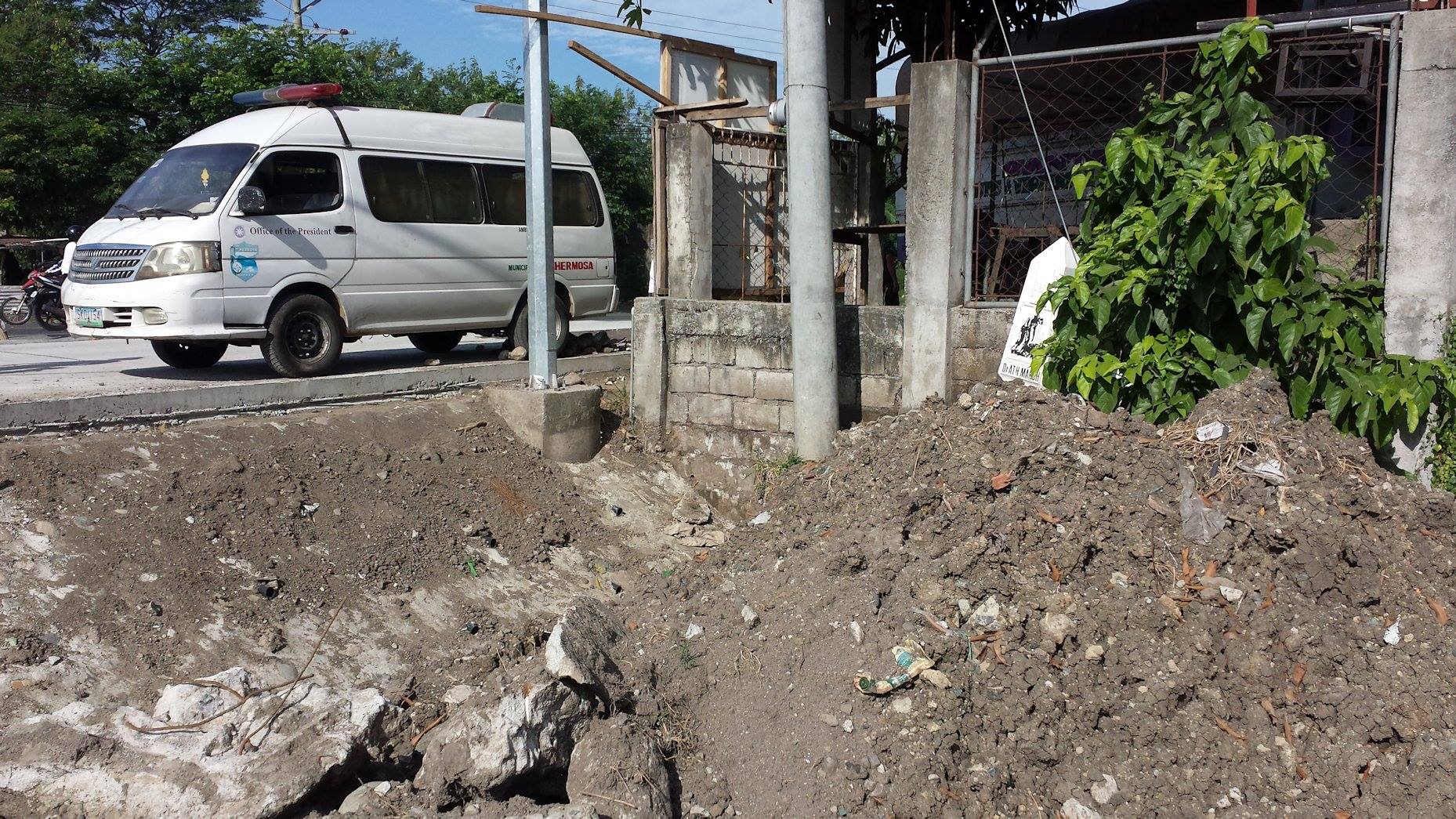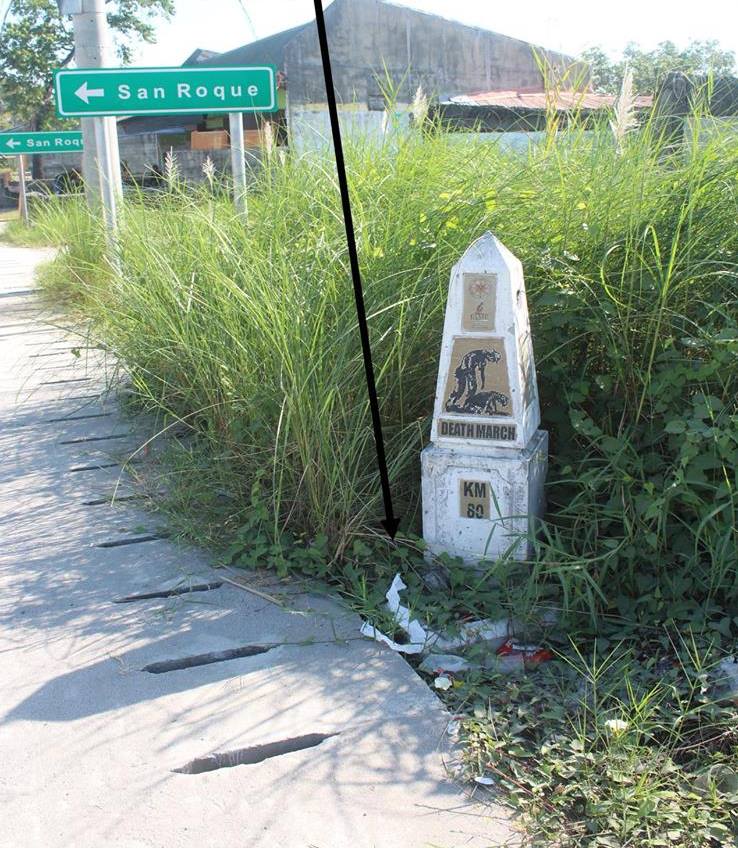 A lot were removed from their original locations and dumped somewhere else.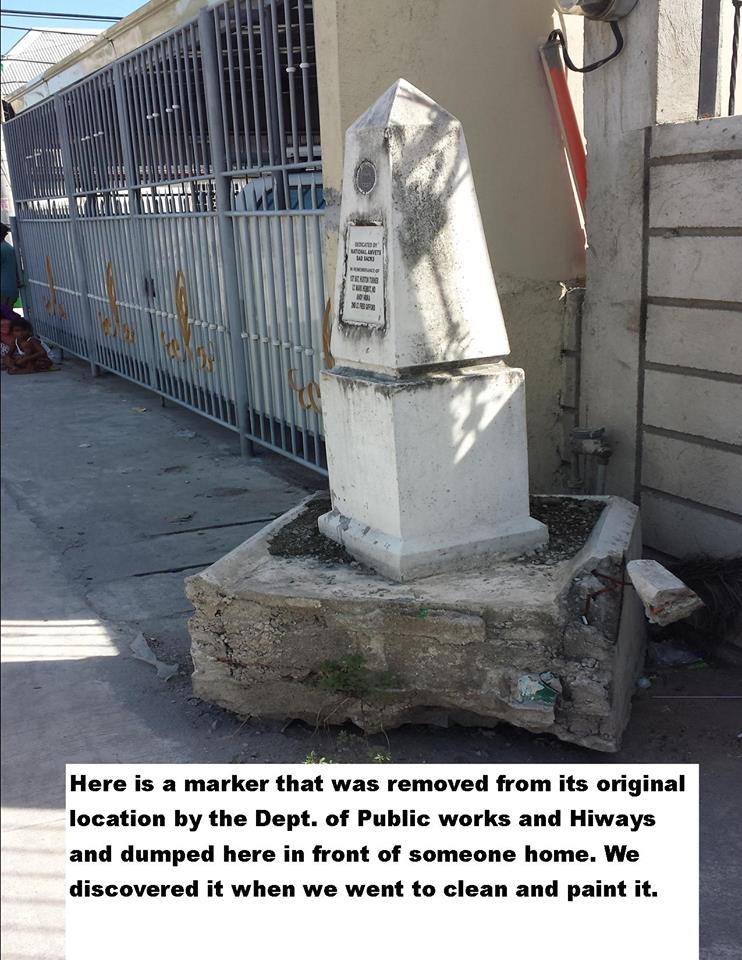 The Death March marker bearing the ninth kilometer, one of the markers that were moved, may even be "unsalvageable" according to Hudson. To make way for a drainage ditch, the DPWH contractors destroyed the marker's base and seemed to have carelessly pushed it backward.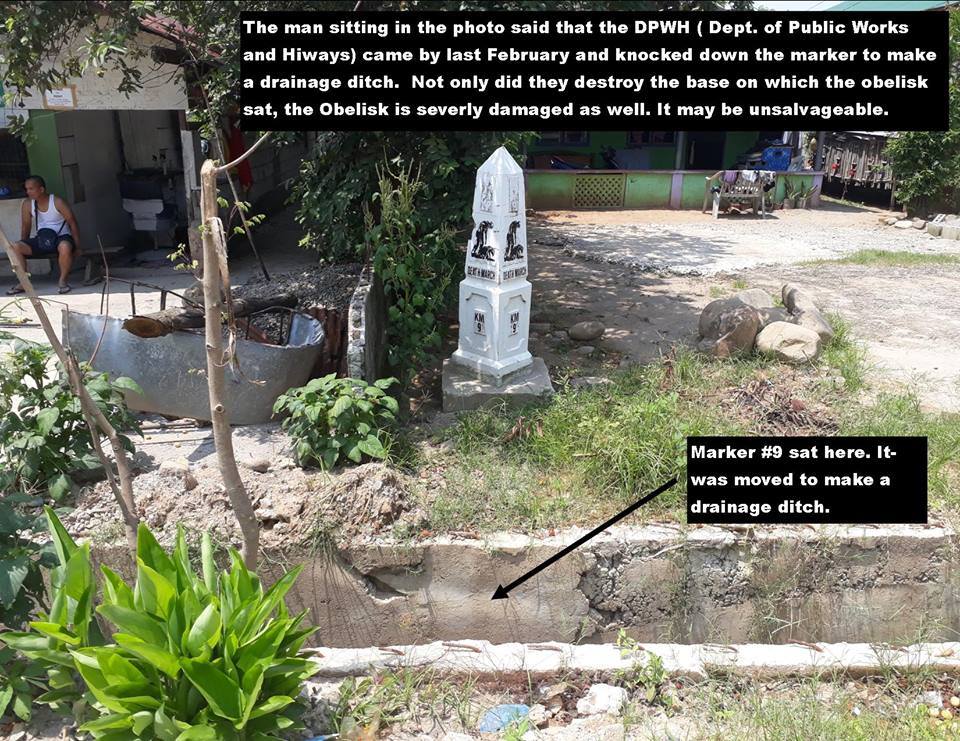 While we understand that the contractors are just doing their jobs, their lack of care for heritage preservation is inexcusable. Their bosses should know better than let them disrespect our heritage landmarks. Even the residents' attitude towards the status of these markers is unforgivable.
When will we, most especially our "leaders" sitting in their high seats, learn of the significance of history, monuments, and heritage landmarks? When will we start giving importance to things that are actually significant to our country and ourselves?
The disrespect is infuriating.  We have turned exactly into the opposites of how we should treat these markers. They are built so that we can give honor and respect to those who stood up and fought for the country. Yet we give them nothing but dirt and trash. When will we learn that we can do more than just be a disappointment to our heritage?
When it comes to celebrities, even just the tiniest tinge of Filipino blood makes us "proud." But when it comes to things that are actually worthy of pride and reverence, even ones that are literally rooted on our lands, we're mute and indifferent. Why is our "pinoy pride" selective?
All featured photos courtesy of Robert Hudson
Get more stories like this by subscribing to our weekly newsletter here.
Read more:
Homebound: Take a heritage tour around Binondo and Taal
The government blatantly lacks cultural heritage literacy. Here's why
DPWH road project could damage heritage bridge in Cavite
Read more by Amierielle Anne Bulan:
Artist made labyrinthine paintings look light and calming in new exhibit
Nikki Luna's latest exhibit sheds light on the struggles of women in an anti-woman society
A yoga retreat might be your best remedy for burnout
TAGS: bataan conservation Death March heritage history north Preservation tarlac war World WW