President Rodrigo Duterte has signed Republic Act No. 11285 or the Energy Efficiency and Conservation Act, which aims to educate and guide Filipinos on energy efficiency and conservation through fundamental policies.
The new law was signed on Apr. 12 in a bid to secure the sufficiency and stability of the country's energy resources by "developing and utilizing efficient renewable energy technologies and systems to ensure optimal use and sustainability of the country's energy resources."
It was in 1988 during the Eighth Congress when the measure was first introduced.
"The signing of the law comes at a very crucial time as the country is facing constant threats of unreliable and insufficient power supply that is hurting the people and businesses," Marinduque Rep. Lord Allan Velasco, the chair of the House committee on energy, said in an interview.
The Department of Energy (DOE) is the designated implementing agency that will oversee the implementation of the act. The DOE will also spearhead the creation of the National Energy Efficiency and Conservation Plan (NEECP), a national comprehensive framework, governance structure, and programs for energy efficiency and conservation.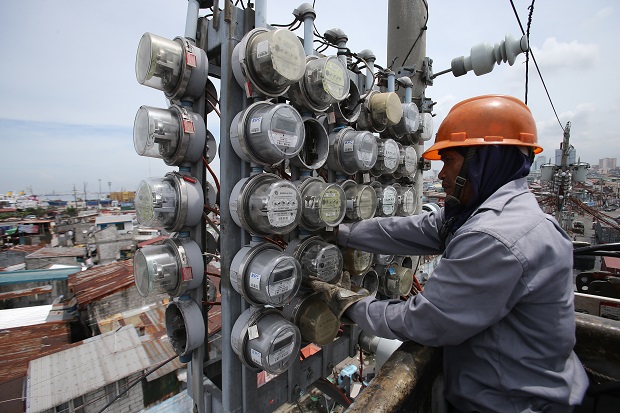 The law's implementation will begin with incorporating energy-saving features on government buildings and infrastructure that will soon be streamlined in local government units through partner agencies.
The DOE in cooperation with other sectors like business, transport, academe, and NGOs among others, is expected to hold national awareness and advocacy campaigns regarding energy efficiency and conservation.
According to an estimate by the World Bank, such initiatives can help the government save up to P3 billion per year.
At present, energy generation and consumption remain to be one of the biggest contributors to global carbon emissions.
Meralco, the country's biggest energy provider, has also announced that their rates will decrease by P0.27 per kWh, meaning if a household consumes 200 kWh, they can save P55 in their bill. The electricity company also cleared that the rotating brownouts in Metro Manila are part of their scheduled maintenance.
Header photo courtesy of Jilson Tiu for Inquirer.net
Read more:
Country's first electric-powered train now operational at PNR
Negros Occidental bans coal-fired power plants in favor of renewable energy sources