aliasing
In physics and telecommunications, to misidentify

In signal processing, an effect that causes different signals to become indistinguishable from another when sampled

It can also serve as an attempt to turn the word alias (false identity, pseudonym) into a verb
Aliasing is a novel about a hirsute woman's descent into madness after losing her family, a radio woman's slow and agonizing breakdown running the course of a hundred pages.
But it's also the story of Belen, her aunt, a fragile and crazed diviner who performs miracles and sees angels. It's Mark's, a British man married to a Filipina—convinced that she and her husband are both actually space aliens—who only remembers after death that he wasn't actually British, that he assumed his identity after the shock of a past crime. It's Bayot's, the mild-mannered son of a macho psuedo-dictator who's eventually killed by his father in a fit of passion. It's the story of kapres and mermaids, or pez mulier, or dugongs, depending on how you see it. It's the life of Macabebe Marie, the indigent folk hero who may or may not be the narrator's ancestor. It's also a retelling of myths and movies, like the real-life adaptations of Ibong Adarna and the movies Mga Anak ni Facifica Falayfay starring Dolphy and American Guerrilla in the Philippines directed by Fritz Lang.
But, maybe more so than all the other narratives, Aliasing is a novel about the fictional town of Turagsoy and its sleeping, Mt. Vesuvius-like volcano threatening to erupt (none of the characters seem to mind it, until it actually happens). Similar to Gabriel García Márquez's opus One Hundred Years of Solitude, Mara Coson's debut novel shows us the history and landscape of her town (named after a mudfish) through her revolving cast of characters. It's magic realist: the supernatural events are stated matter-of-fact, with no explanation.
And, just like all great magic realist works, Aliasing is also a political commentary. It's most apparent with the character Cowboy, Bayot's father, a President Rodrigo Duterte-like figure whose rodomontade swagger does his town more harm than good. His constant cover-ups and denials of the impending eruption of Turagsoy's volcano leads to the panic and apparent demise of his citizens in the novel's final pages.
"We are not on drugs—we just don't know any more what we are saying. This is just like in the south, where there is your so-called exploding land: it is not a miracle. Fields don't just explode! Take a joke. If you can't see the volcano about to—oop—neither can we. We are not all—and I speak on behalf of the town—on drugs," goes one of Cowboy's media wailings.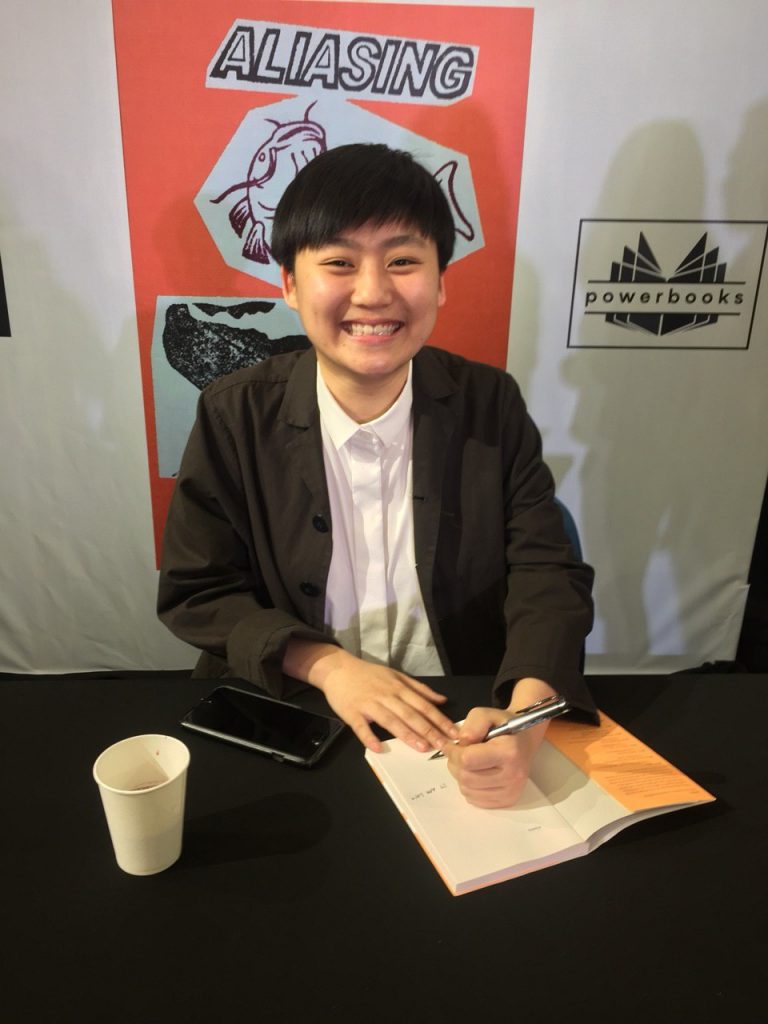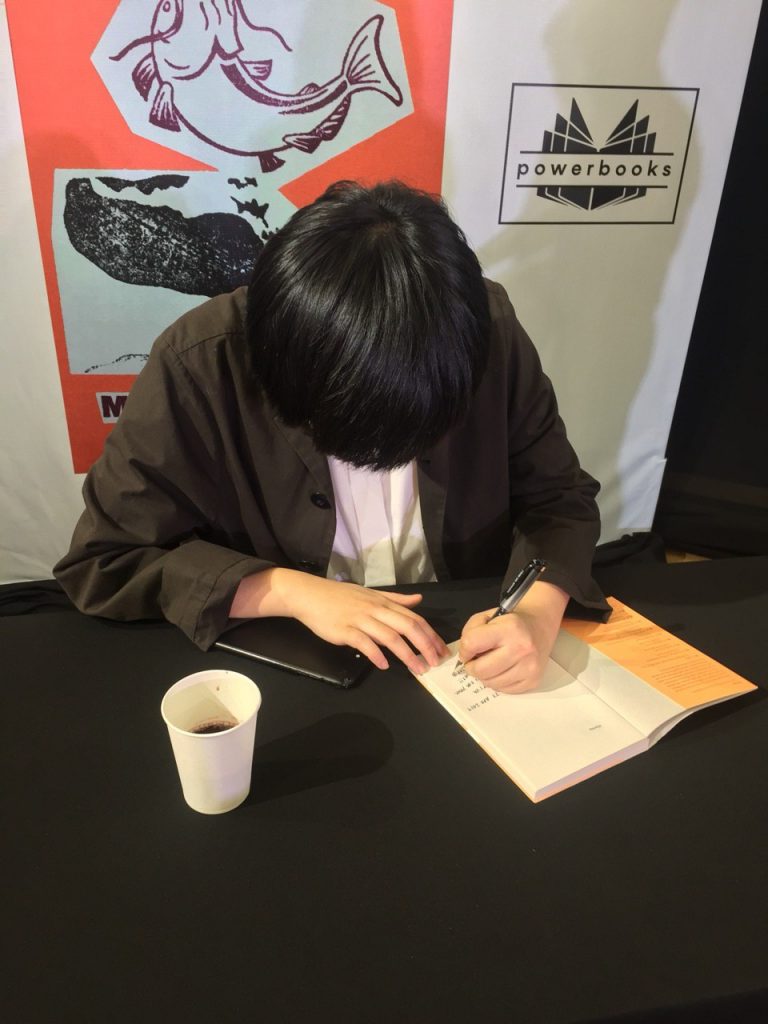 Coson's book is the ninth and final instalment of the Semina series, a project published by Book Works and edited by literary disruptor Stewart Home. (Mara Coson is the only Filipino in the series, and the only one not based in the West.) It's inspired by the loose-leaf proto-zine Semina by beat artist Wallace Berman, which had nine instalments featuring the works of peers like Charles Bukowski, William S. Burroughs, Allen Ginsberg, and Jean Cocteau. Described as a series in which "the novel has a nervous breakdown," Semina encourages its writers to be as genre- and form-bending as possible, eschewing all the formal conventions of literature and writing.
Which explains why Aliasing is so, simply put, weird. There is no clear cut narrative, the unnamed narrator's stream of consciousness flow suddenly breaking to introduce another character's thoughts or dialogues. At times, the narrative makes an abrupt dive to tackle history or a movie or anything tangentially (sometimes not at all) related to the ongoing story. There's a tenuous connection between the characters, dizzyingly made apparent by Coson's intentional jumps from anecdote to anecdote.
In a sense, it's almost unreadable, saved by Coson's keen awareness of her own writing, making it so that even the most bizzare of leaps can still be pierced through by the reader. Coson wields all her experience as a writer in Aliasing, skewering along the traditional hallmarks of good literature along with her. Dorothy Parker once said that her own best weapon was her precision in writing, and I'm inclined to believe in her debut novel—no matter how paradoxical it may seem—Coson proves that an expert precision is in her arsenal, too.
Get more stories like this by subscribing to our newsletter here.
Read more:
What's on writer Mara Coson's reading list? Historical fiction, humor, and dogs with their humans
The Alley at Karrivin is born out of the Coson sisters' love for art
2019 summer reading essential: A PH folklore-inspired children's novel
Read more by Zofiya Acosta:
To all the books we haven't read, yet are already on our bookshelves
Climate change is a racist and classist crisis—and it's the youth who will inherit it
Sunday Nudes is bringing their body positive nude sketching sessions to Manila
This 24/7 library in Makati gives away books to visitors
Writer: ZOFIYA ACOSTA