You can get or donate books at this little free library by the Inquirer Foundation
The Little Free Library is located at the lobby of the Philippine Daily Inquirer office in Chino Roces Ave. Makati
May 29, 2019
If there's anything we learned from the stories of new mobile and shared libraries, it's not learning is for everyone and it's in our hands to make education available to the public—at least through books.
READ: This 24/7 library in Makati gives away books to visitors
READ: The traveling library is now at the CCP
The latest addition to the growing number of unconventional public libraries is the Inquirer Foundation's Little Free Library. Situated at the lobby of the Inquirer Building in Chino Roces Ave., it's a free-for-all place for everyone who wants to grab a book or donate them.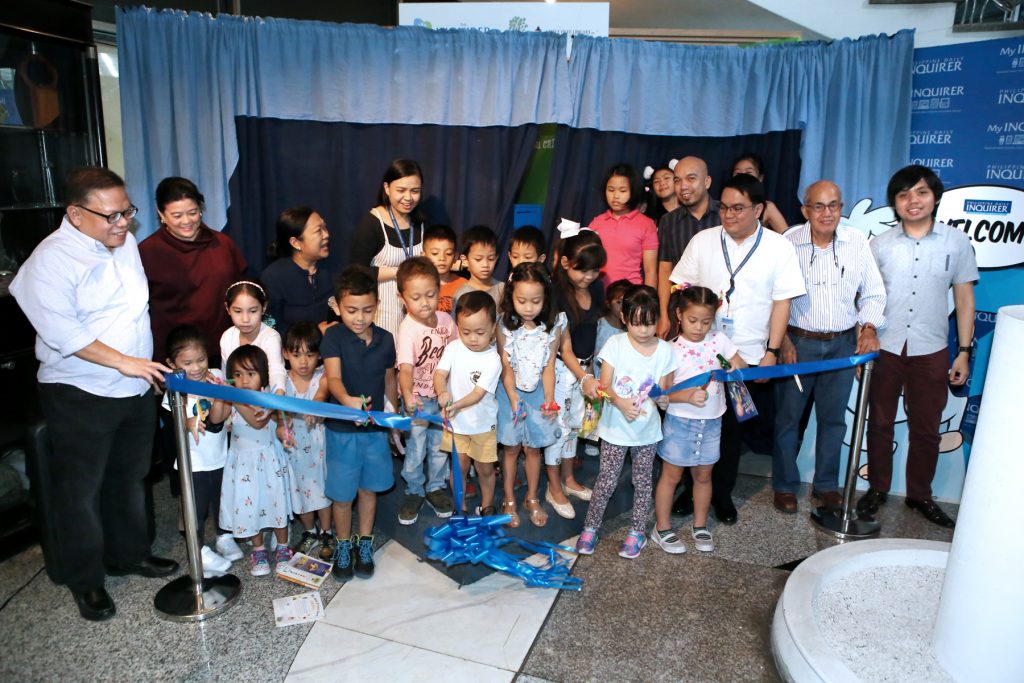 In partnership with the Little Free Library, a foundation based in the US championing the world's biggest book sharing movement, the LFL aims to make reading accessible to everyone with a particular focus on children.
"I love the idea that the Inquirer can play a bigger role in terms of helping kids develop their love for reading," said Sandy Prieto-Romualdez, Inquirer president and CEO. "Reading does enhance one's creativity so we're happy to contribute to this worthwhile cause."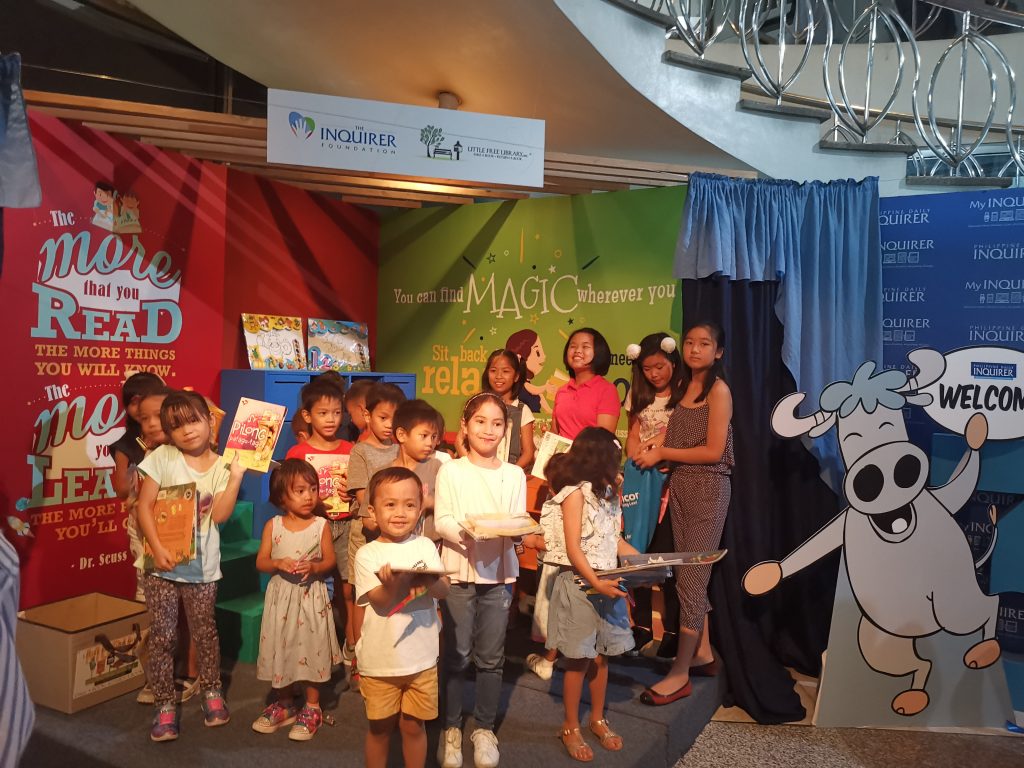 The concept of LFL is not new to the country despite its western origins. To date, there are registered partner libraries Batanes, Cebu, Leyte, Lipa, and many public schools in Quezon City. In the US, there are an estimated 75,000 outlets.
With the Inquirer Foundation's LFL, it's the first time such project is located inside a newspaper organization in the country. And there are still plans to build more LFLs inside Inquirer locations.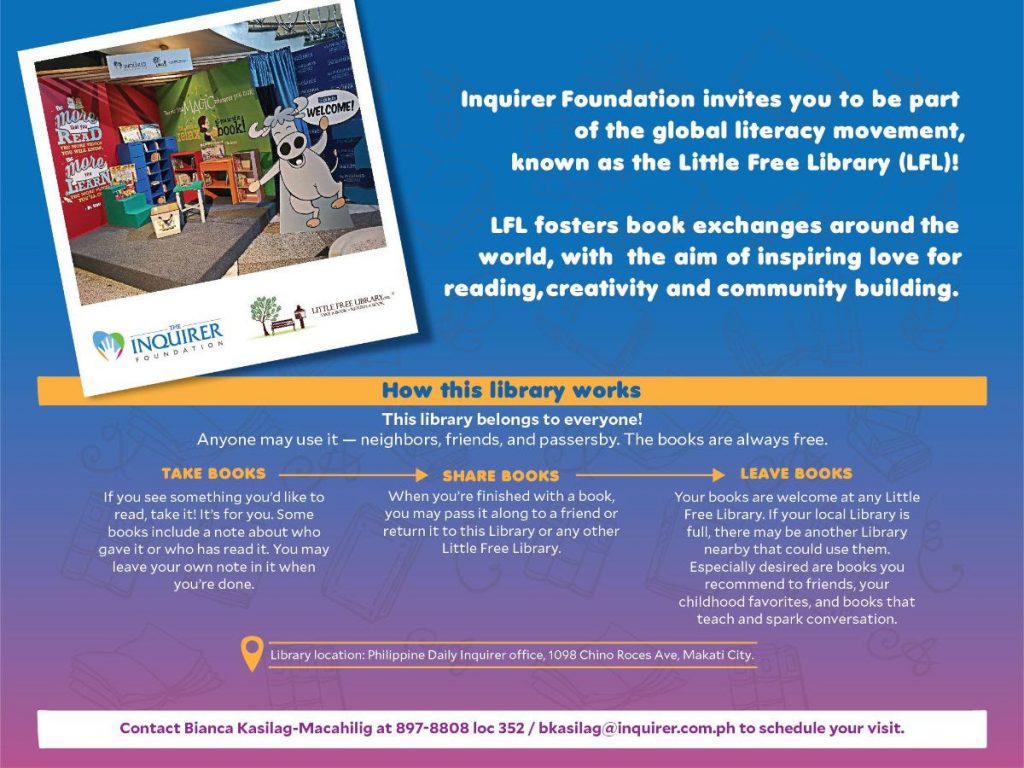 The Philippine Daily Inquirer office, 1098 Chino Roces Ave. Makati. For visits or inquiries, call 897-8808 loc 352 or email [email protected]
Photos courtesy of Inquirer
Read more:
The Manila City Library is proof that public spaces aren't gov't priority
This college library offers Netflix streaming for students and faculty
Request granted: Cebu City library will be open 24/7
TAGS: children's books free library little free library philippine daily inquirer public library reading