10 best barbershops in Manila
There's more to good grooming than just a good haircut
Feb 5, 2017
Clothes aren't the only things these days that can set you apart from others. Sometimes it's all up to your 'do. If you're looking to try a new style or to get better service than your corner barber, you're in luck: We've rounded up the 10 best barbershops and groomers in town for you to choose from.
The Barberian
West Gate, Alabang, Muntinlupa City
805-0342
10 a.m. to 8 p.m. Mondays to Sundays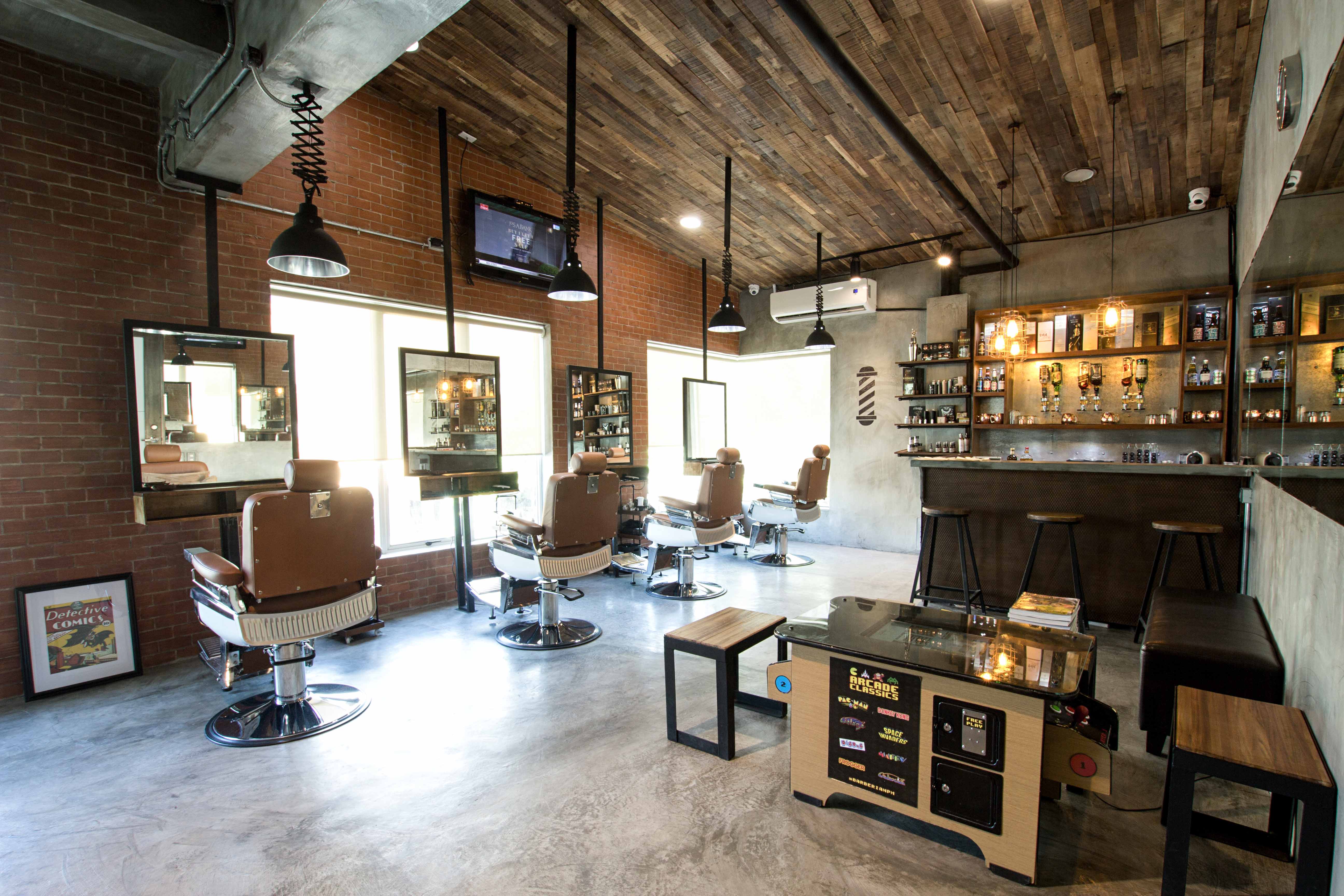 In the laid back south, The Barberian provides a space for men to be unapologetically masculine. Aside from offering the classic services of cut, shave, and beard trim, The Barberian also throws in a complimentary wash, massage, and your choice of poison: coffee, whiskey, beer, or iced tea, as well as chocolate milk for the little men.
While waiting, patrons can enjoy a good game at the mini-vintage arcade table just before the bar.
Felipe and Sons Barberdashery
El Pueblo Real de Manila, J. Vargas Ave., cor. ADB Ave., Ortigas Center, Pasig
997-3724
9 a.m. to 9 p.m. Mondays to Sundays
Mezzanine A, LPL Mansions, San Agustin St., Salcedo Village, Makati
625-5735
10 a.m. to 9 p.m. Mondays to Sundays
GF UPRC III Bldg., 2289 Chino Roces Ave., Makati
995-3437
12 p.m. to 8 p.m. Tuesdays to Sundays
121 L.P. Leviste St., Salcedo Village, Makati
12 p.m. to 8 p.m. Tuesdays to Sundays
Walk-in branch only
GF Net Quad, 4th Ave. cor. 30th St., Bonifacio Global City, Taguig
810-0967
Barbershop & Haberdashery hours: 10 a.m. to 9 p.m. Mondays to Saturdays
Lounge hours: 10 a.m. to 1 a.m. Mondays to Saturdays
P360 – P2050 (Barbershop only)
There has yet to be a shop that offers services as comprehensive as Felipe and Sons'—and that's exactly why the brand exists in the first place. With the goal of "[catering] to all the grooming and styling needs of the modern gentleman," Felipe and Sons fuses the traditional barbershop with a haberdashery.
Aside from a good ol' cut, shave, or beard sculpting, men can also try on shirts and suits at the haberdashery. Later on he could also enjoy a cup of coffee or a glass of whiskey. Felipe and Sons has also expanded to include other treatments, like facials, hair spa, shoe shining, and sneaker cleaning.
Lourd's High Chair – Bottega de Barberia
Eton Tower Makati, 2F Retail Unit R16, 128 Dela Rosa St. cor. Rufino Ayala South Makati City
0908-8977365
P250 – P3,000
Lourd's High Chair – Bottega de Barberia is a straightforward barbershop that offers the latest men's cuts and styling. Unlike most barbershops, Bottega's offerings range from head to toe, covering hair coloring, highlighting, keratin treatments, and even manicures and pedicures. Patrons can also enjoy a drink of their choice, from tea and coffee, to rhum cola and vodka tonic.
Talas Manileño
Cubao Expo 38 Gen. Romulo Ave., Bgy. Socorro, Cubao, Quezon City
0917 503 1842
P280 – P1,000
True to its name, Talas Manileño, from its services to its interiors, reflect a good old Manila vibe. Their signature cut is the pompadour, popularized by the rock-and-roll icon Elvis Presley. Basic services include the tasa (essentially a cut and wash), and ahit (shave). For a more thorough pampering and grooming, there's the Manileño, which includes a cut, wash, scalp massage, and a drink of your choice.
If you're not looking to get a haircut or a shave, you can also come in to relax and get a massage (half body for 30 minutes, and full body for an hour).
M Barbers
3F B Hotel, 14 Scout Rallos, Laging Handa, Quezon City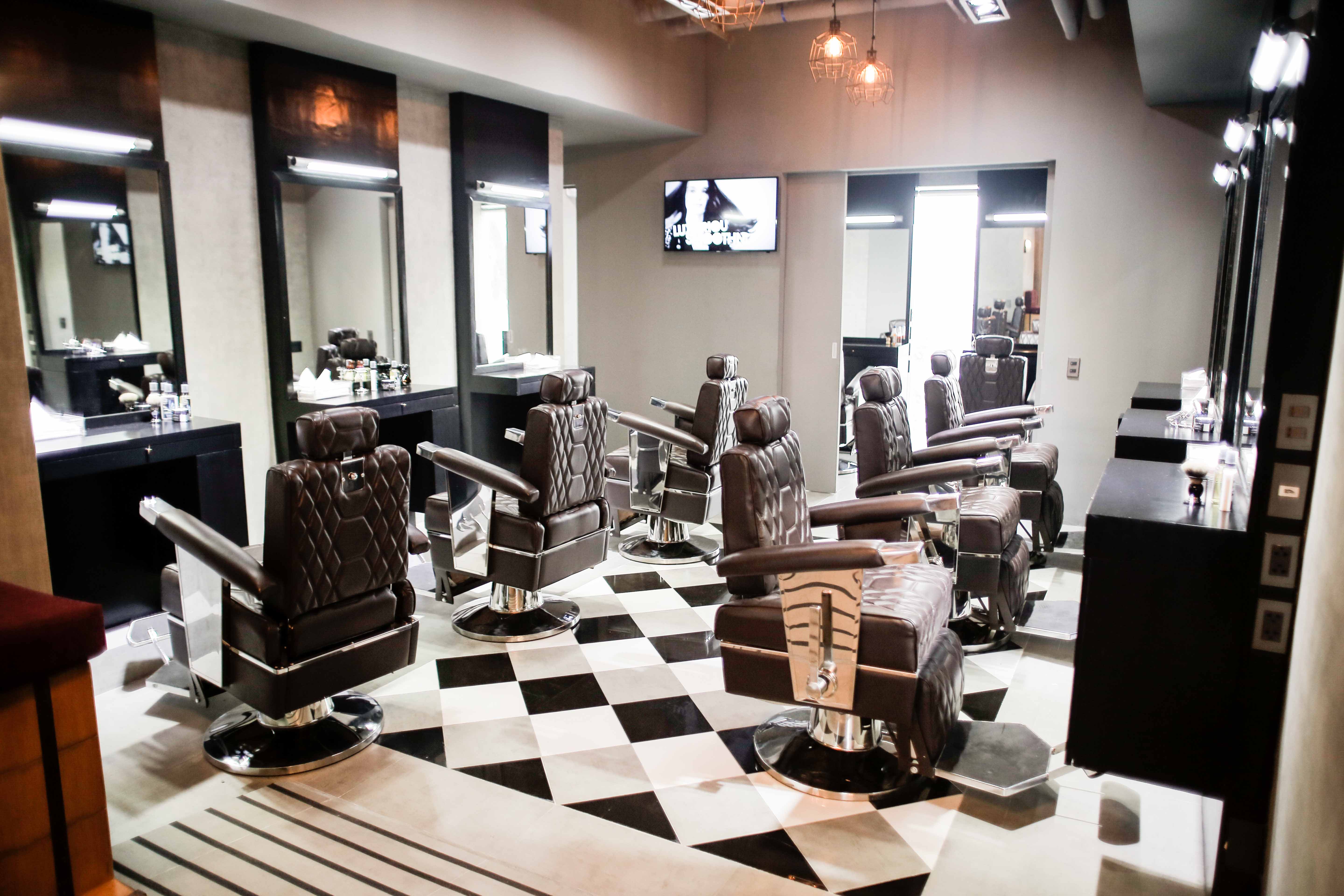 Renowned hairstylist Jing Monis adds to his portfolio of salons, this time focused on men's haircare. Located inside B Hotel, M Barbers features sleek and modern interiors. Aside from haircuts, they also offer hair and scalp treatments which the staff could help you with if you're not sure what type of treatment would work for you.
Back Alley Barbershop
Unit 1D, Alpha Salcedo Condominium, Bautista St. cor. Sanchez St., Salcedo Village, Makati
0947-5185736
0915-2561879
P400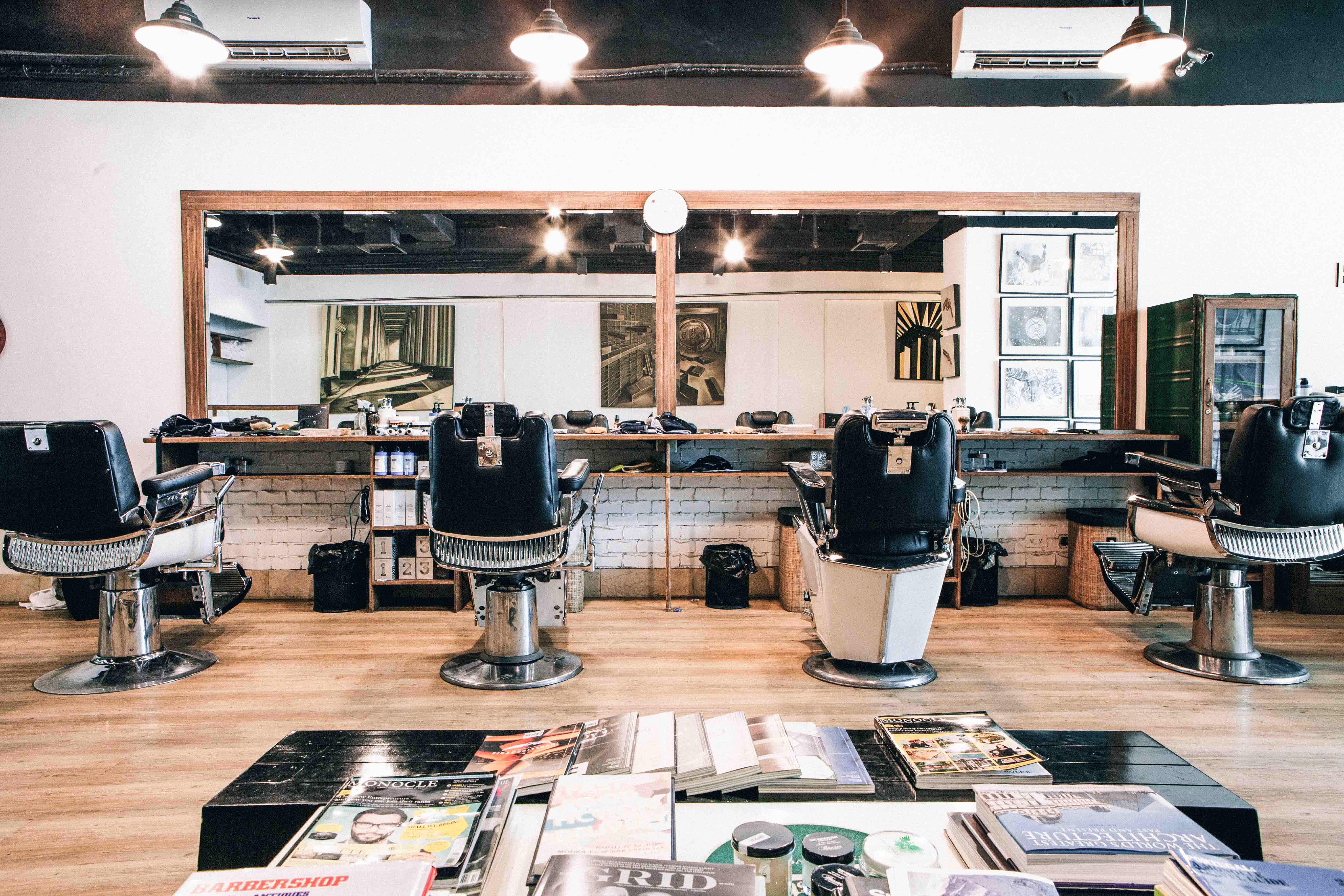 Back Alley is all about no-frills grooming. They focus on the good ol' basics: cut, shave, and massage, with "up to date" tools. Its brick and wood interiors add to the whole old, laidback vibe, which makes it easier to relax. They offer complimentary coffee or beer with each service.
Aside from the classic barbershop services, Back Alley is also stocked with grooming products from brands such as Baxter of California, JS Sloane, Blind Barber, and Hanz de Fuko, among others. Curated sets of records from the Cubao Expo store Gold Digger can also be purchased here.
The Village Barber and Supply Shop
Solenad 3, Nuvali, Laguna
2F Eight Forbestown Road, Forbestown Center, BGC
2F The Grove by Rockwell, Pasig
P350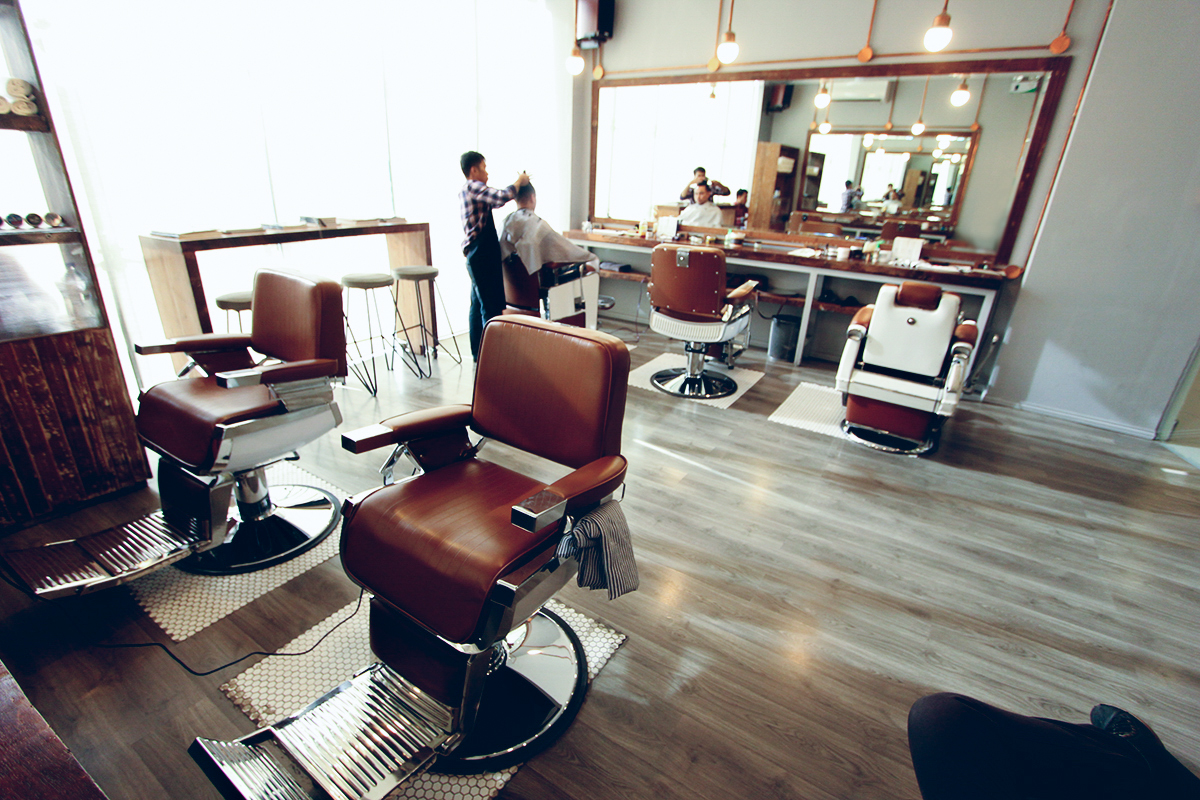 Established by the same minds behind the Back Alley Barbershop, The Village Barber and Supply shop still focuses on the essentials, with straightforward services. While Back Alley taps into nostalgia and the old school, Village banks on tradition and familiarity.
As a barbershop, Village's cuts come with washing, hot towels, and massages, as well as complimentary drinks. As a supply shop, it also carries grooming products from Back Alley. The Village also stocks up on magazines like Drift, Uncrate, and Monocle for some in-store reading.
Slick Barbers Co.
3919 Yague St. cor. Scout Ave., Makati
0935-7152488
2 p.m. to 10 p.m. Tuesdays to Saturdays
P200 – P350
Known best for their faded pompadour, Slick Barbers Co. (SBCo) may well be a street icon. They advocate local neighborhood barbershop fare: that is, the classic cuts, and little else. This corner barbershop may be small, but always packed with patrons. To care for your cuts, SBCo also sells pomades by Grasa, Greasy Basky, and their own line of products.
SBCo also participates and hosts events, including the recently concluded Ragged Playground exhibit. Just goes to show the camaraderie that is formed within its walls. With nothing else but the basics—chairs, mirrors, and a small shelf under each one, filled to the brim with barber's tools—you are left to savor what you do have in that moment: slick company, and an equally slick new cut.
Titan Barber Shop by Titan 22
12 Two Parkade, GF, 30th Street, The Fort, BGC
0917-5138721
11 a.m. to 10 p.m. Mondays to Sundays
3F UP Town Center, Katipunan Ave., Loyola Heights, Quezon City
990-2886
0917-8750568
11 a.m. to 9 p.m. Mondays to Thursdays, 10 a.m. to 9 p.m. Fridays to Sundays
2F Glorietta 5, Ayala Center, Ayala Ave., Makati
823-5251
0917-8750567
10 a.m. to 9 p.m. Sundays to Thursdays
10 a.m. to 10 p.m. Fridays and Saturdays
2F S Maison, Conrad Hotel Manila, Marina Way, Mall of Asia Complex, Pasay
243-8569
0917-6514339
10 a.m. to 10 p.m. Mondays to Sundays
P200 – P800
Two of the most important things to men—basketball and a good barber—come together at Titan 22's in-store barbershops. Unlike other barbers, the thread that brings Titan's patrons together is a common love for basketball.
At Titan, patrons can come in, get a cut or a shave, watch or talk about the game, then go on to browse through the selection of basketball products. The combination of sports and grooming is unexpected, for sure, but it works.
Hangar Fine Barbers
9641 Kamagong St., Makati
0917-8008727
P280 – P600
First class takes a new meaning at Hangar Fine Barbers. Evidenced by the name, the barbershop runs with an aviation theme: the lounge area's chairs look like plane seats, while the stands and cases holding each barber's tools all resemble the trolleys flight attendants cart through the aisles.
Each customer also gets his own "boarding pass" which contains his name and contact information, as well as other important details such as the date and time of the service, his barber, and a rundown of Hangar's services and their corresponding rates.
Hangar Fine Barbers also offers discounts for those working for airline and aviation companies.
TAGS: back alley barbershop barbershops felipe and sons barberdashery hangar fine barbers lourds high chair bottega de barberia m barbers manila nolisoliph slick barbers co style talas manileno the barberian the village barber and supply shop titan barber shop