If you're looking to lessen your meat intake, good news. Beyond Burger, the plant-based meat alternative has arrived at everyone's favorite burger joint, Sweet Ecstasy. The burger will be available only at their Makati branch on Jupiter Street, starting this July 19. The establishment will announce once they roll it out to their five other branches (a Greenhills joint launches in September).
Beyond Meat is currently present at a few other locations, including Grand Hyatt, Shangri-La Makati, Marriott and Green Bar, but this is the first time it's entered a fast-casual establishment.
"We want people who enjoy burgers to enjoy this burger," says owner Al Galang. The San Diego native grew up on burgers. "This is my palate," he says. "I'm not a chef. I make good, sellable food."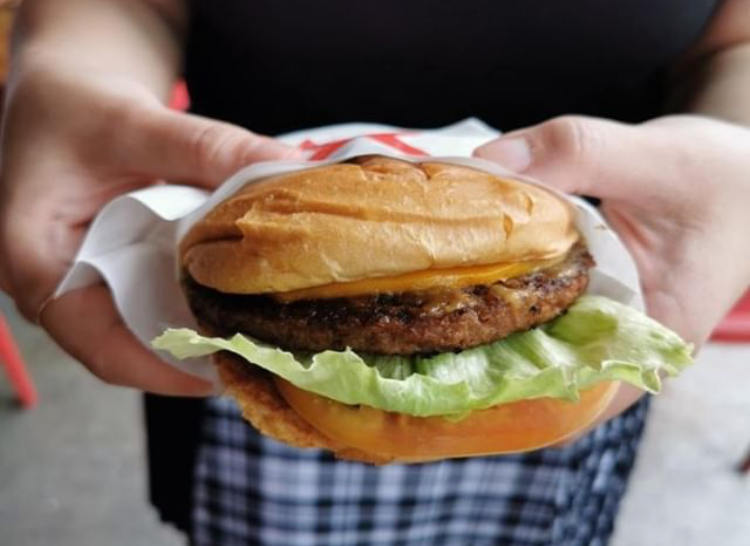 Galang cooks the Beyond Burger the way he would his other best-selling burgers. Set on a sizzling griddle, generously seasoned with salt, pepper and a secret seasoning he won't divulge. "No MSG," he says. Although further questioning reveals that he loves the flavor of Lowry's Seasoned Salt, typically used on steaks and grilled meats to amplify their savory quality.
"We've experimented over the years with different types of vegan patties, even making our own," Galang says. "For the most part, they don't make great burgers. You can taste the healthiness of it, whether it's chickpea-based or beets and stuff. You're not kidding anybody."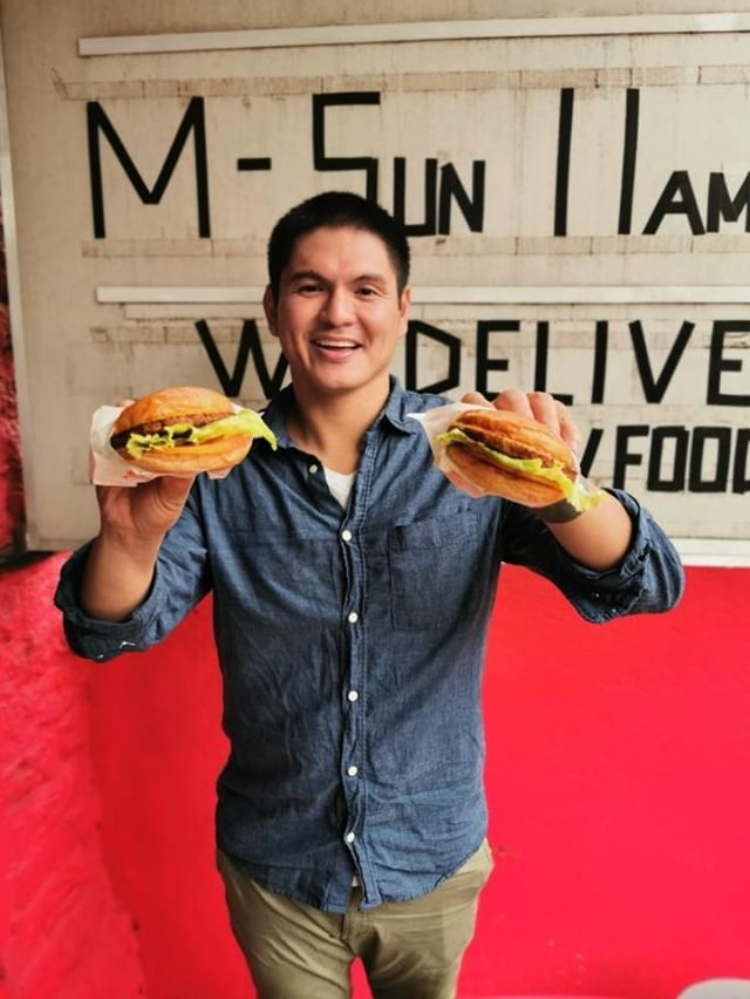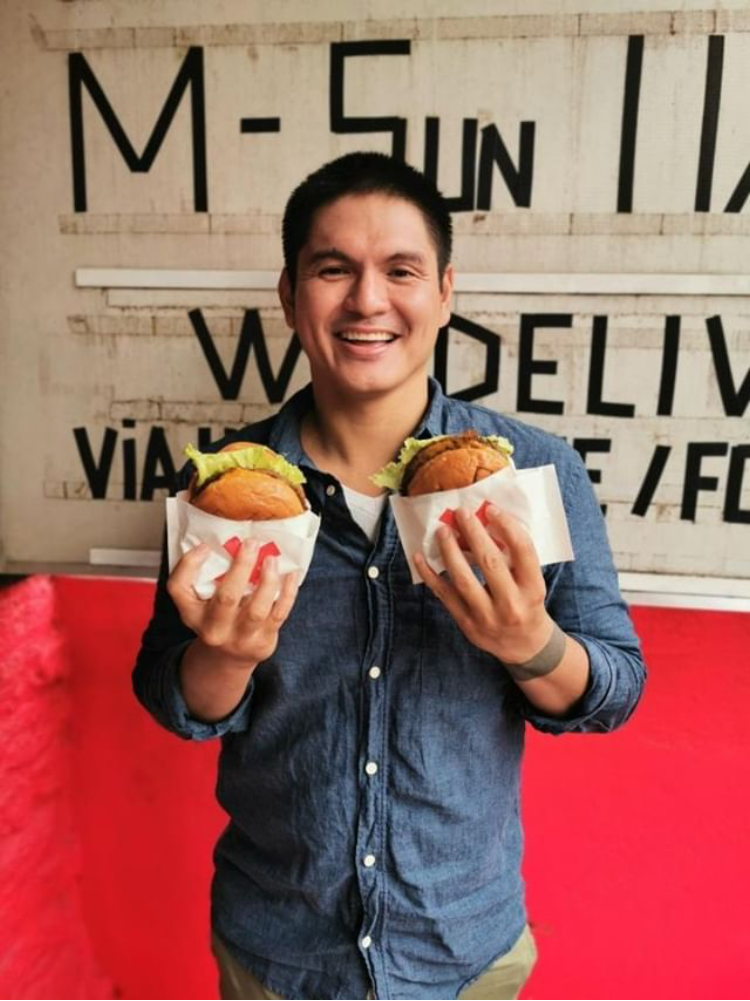 I haven't had a fast-food burger in years and I don't eat red meat, so I'm clearly a primary target for Sweet Ecstasy. Galang served me the burger: Beyond patty cooked perfectly on a griddle, topped with lettuce, tomato, my choice of onion (caramelized, grilled or fresh—he recommends caramelized) and vegan cheese on a toasted vegan bread sponge bun brushed with olive oil. Sweet Ecstasy's buns are normally brushed with butter, but to keep the entire thing vegan, they switched to olive oil. "It has the same effect," he says.
The flavor comes pretty close. Though critics claim that the aftertaste of faux meat lingers, as a non-red meat eater, it tasted like a typical fast-food burger, which is to say: I liked it. The texture, unlike say, Impossible Food's burger, another plant-based alternative I had the chance to sample in Hong Kong last week, does seem slightly less realistic. Like a 3D animation version of a robot you saw in a CGI movie. So it doesn't feel like exactly dead cattle, but, as my makeup artist likes to say once she's done with my face, "It'll do."
The burger retails for P500, which, Galang discloses, doesn't really earn them revenue because the ingredients are so expensive. But they're trying to keep the burger affordable so more consumers will have access.
What's the moral imperative to switching to a meat alternative? Well, the carbon emission from this product versus beef is staggering. "The Beyond Burger uses 99 percent less water, 93 percent less land, nearly 50 percent less energy, plus emits 90 percent fewer greenhouse gas emissions than producing a quarter-pound U.S. beef burger," Refinery29 notes, referencing Beyond's site.
Critics will note that this isn't necessarily a healthier alternative. Calorie content is similar to regular beef—in some cases, higher. And, it must be noted, this burger is still processed. Although, unlike Impossible Foods, this patty isn't made from soy.
"The Beyond Burger uses pea protein isolate, which most people find easily digestible. The ingredient can, however, cause increased gastrointestinal discomfort if people aren't used to it," Vandana Sheth, a registered dietitian nutritionist, tells Business Insider.
"I don't love that the patties are made with coconut oil," Amy Gorin, a registered dietitian nutritionist, says in the same article. "Because coconut oil contains more saturated fat than butter or lard, many nutritionists recommend using it sparingly," writes Business Insider's Aria Bendix.
To be fair, people looking to eliminate fat from their diet shouldn't be dining on burgers. (Try this recipe if healthy food is more your jam.)
So here's the deal: Health nuts and purists probably won't enjoy this burger. But then purists probably won't be hopping on the fast-casual burger train anyway. Burgers are an indulgence and this Beyond version should be treated similarly. So where do I stand on this real vs plant-based? Chances are you'll find me at Sweet Ecstasy this Friday stuffing my face.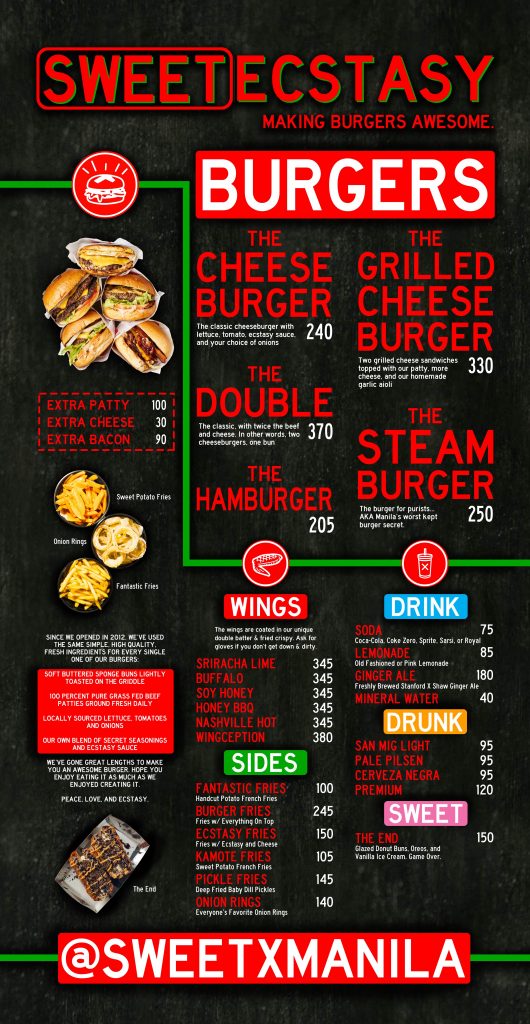 Get more stories like this by subscribing to our weekly newsletter here.
Read more:
You can now have vegan burgers and sausages at the Grand Hyatt
You can eat this burger at The Grid or take home a kit and make it yourself
A first look at the newly opened Shake Shack in BGC
Writer: BEA LEDESMA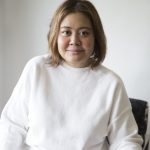 Bea Ledesma
Bea Ledesma is the group publisher of Hinge Inquirer and a columnist for the Philippine Daily Inquirer. She has a dog named George, and spends much of her leisure time photographing him while he naps. You can see more of her dog photos on her Instagram @bealedesma.