This cocktail bar is redefining fusion Asian cuisine through their dinner menu
Ms. Gee is bringing in a wider selection of their take on Asian cuisine to Poblacion
info
Ms. Gee Hong Kong Kitchen & Bar

Hong Kong, Finger Food

Sun-Wed, 6 p.m. to 1 a.m.; Thu-Sat, 6 p.m. to 3 a.m.

0995-9140046

₱

P1,200 for two people
Nights at Poblacion are about to get even more exciting as Ms. Gee rolls out their newest additions to their menu, and a new way to spend Thursday nights at the Hong Kong-inspired cocktail bar.
On Sept. 12, Ms. Gee unveiled their newest dinner menu, which features dishes that bring a fusion of familiar and fun flavors to the table paired with their standout selection of alcoholic drinks.
Their dinner menu is best paired with their G & Tea menu, which is gin infused with different kinds of teas for 24 hours and then mixed with tonic. Some of their bestsellers include the Jasmine and the Honey Rose.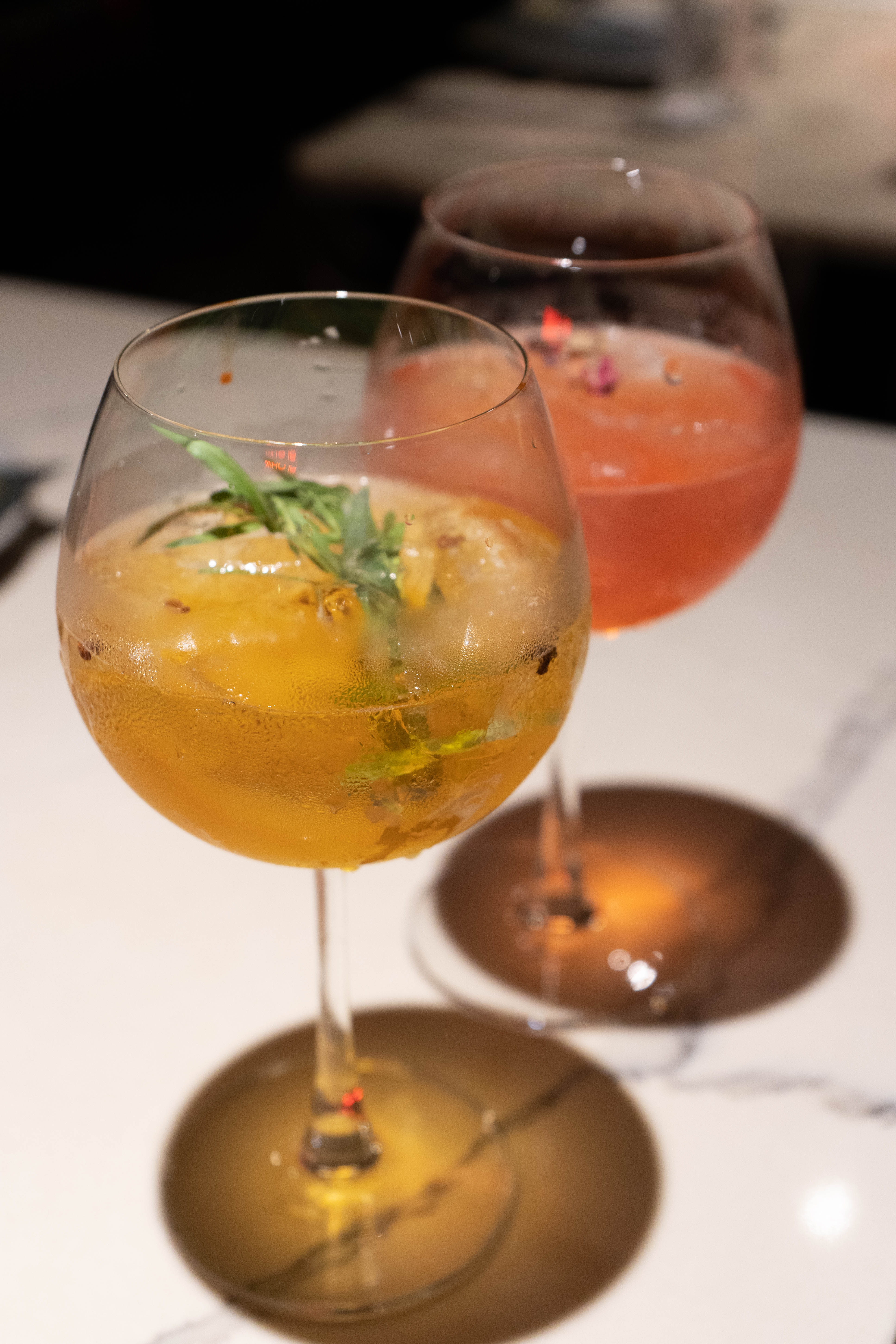 Their appetizers come in the form of their own versions of dimsum: namely the shrimp with lobster foam, and the shrimp & crab. Though small, their dimsum is definitely filled to the brim with flavor.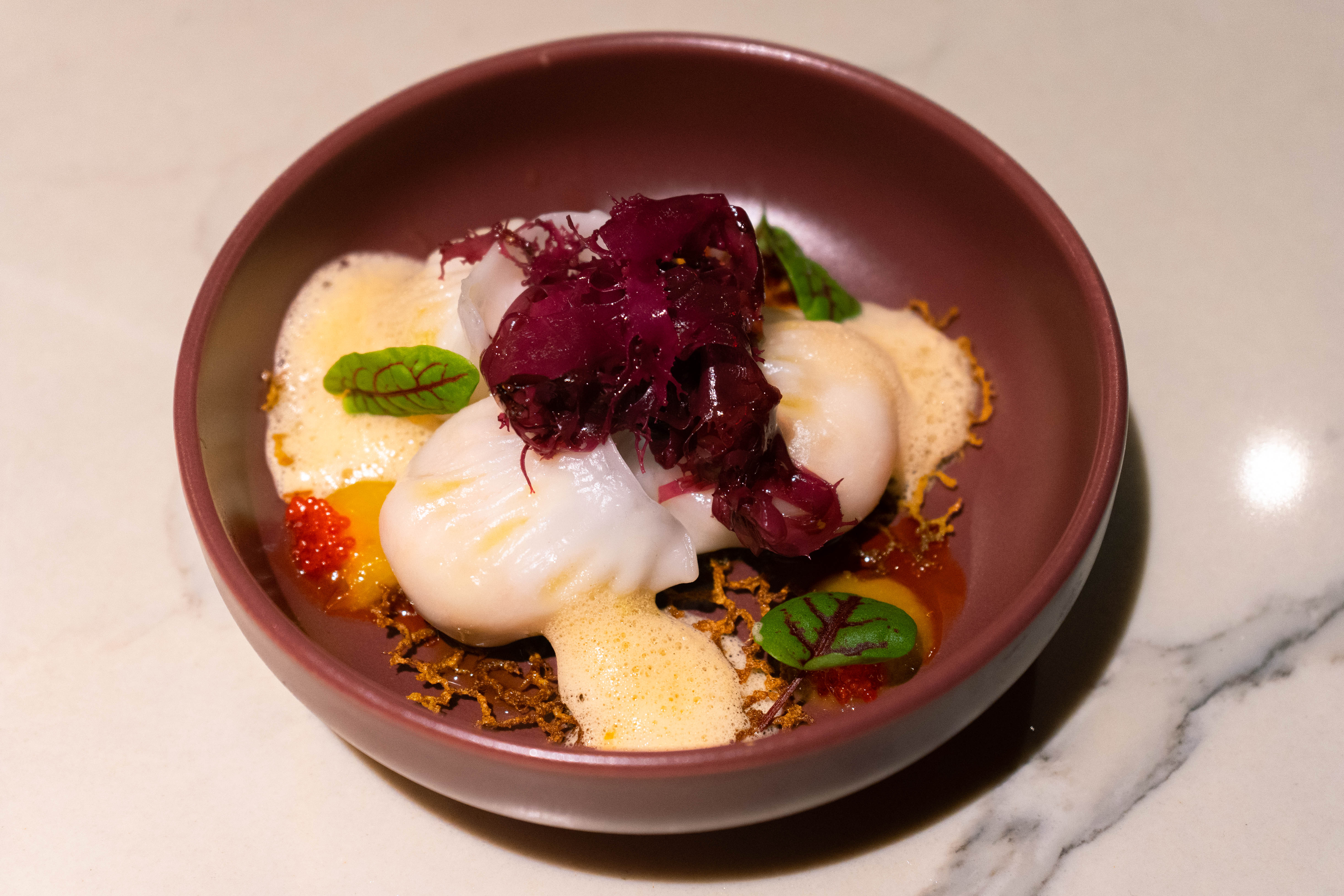 For people looking for vegan dinner options, the cocktail bar is serving zucchini mushroom spring rolls: which are made with tossed fresh mushrooms, mixed vegetables, and spices. They also offer crispy garlic squid, which are marinated and deep fried fresh squid, battered with potato starch.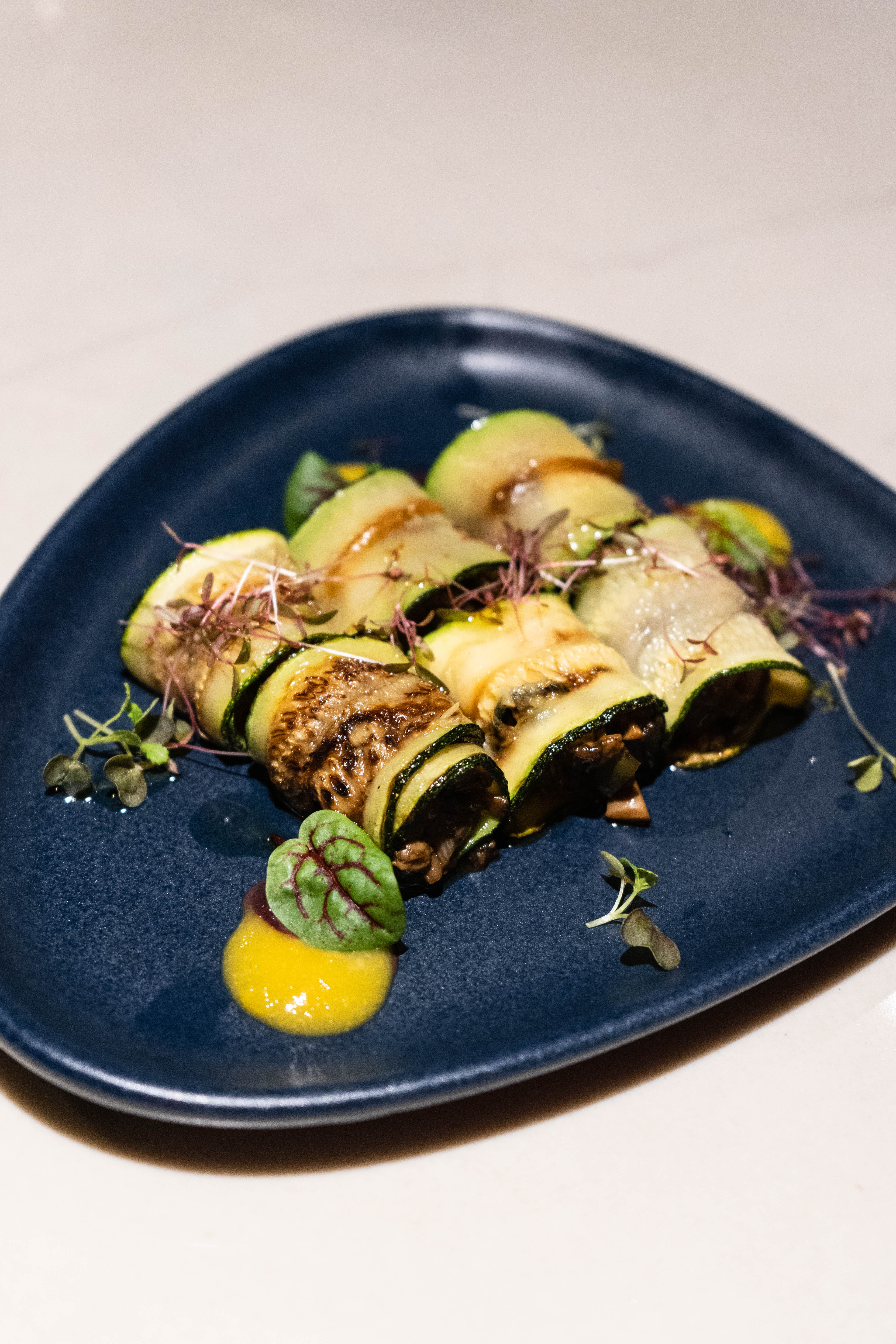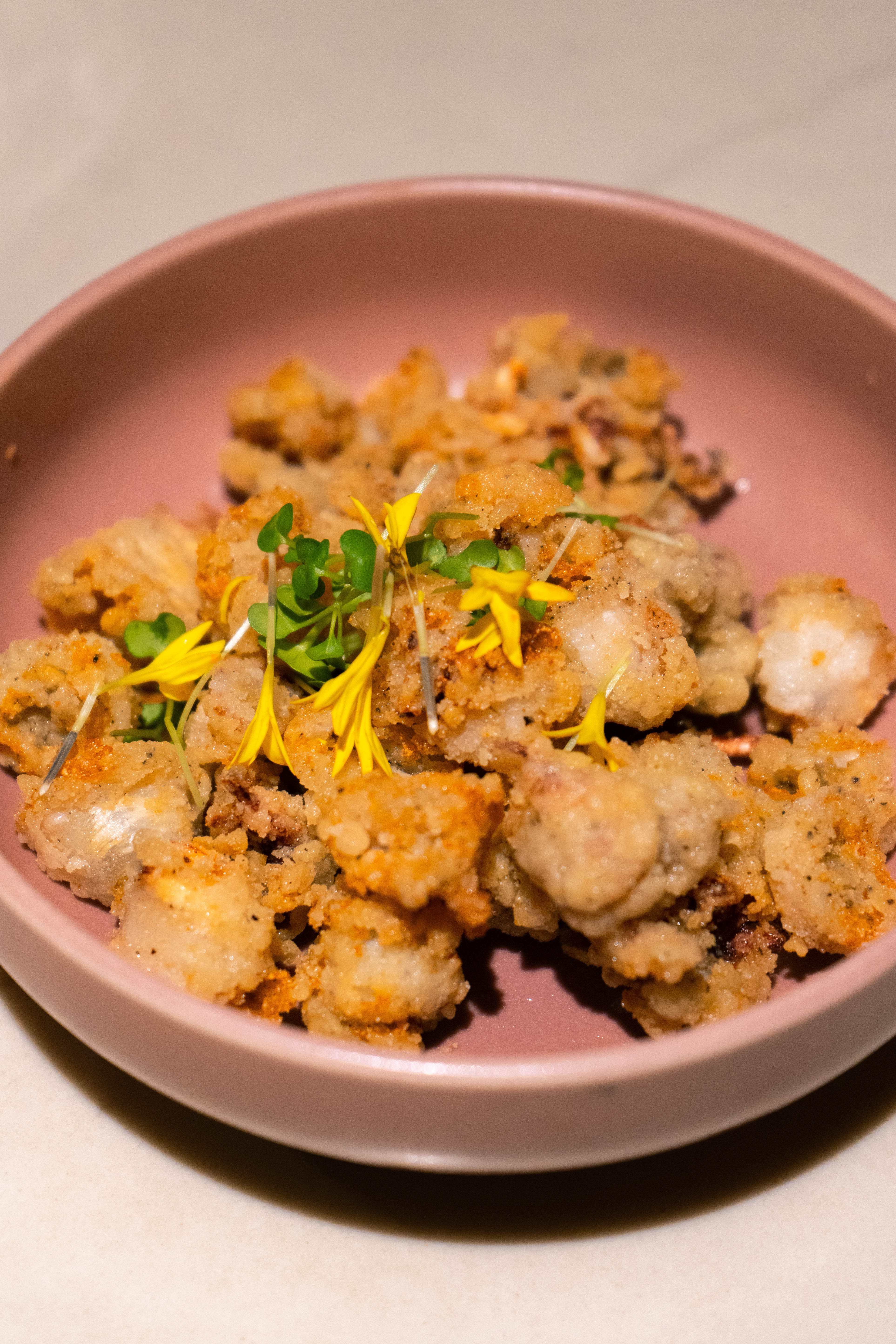 For their main dishes, Ms. Gee is rolling out two new dishes: the smoked duck, which is seared, homemade duck breast drizzled with dark black soy sauce; and the cereal prawn, which are cereal battered prawns served with curry mayo sesame sauce.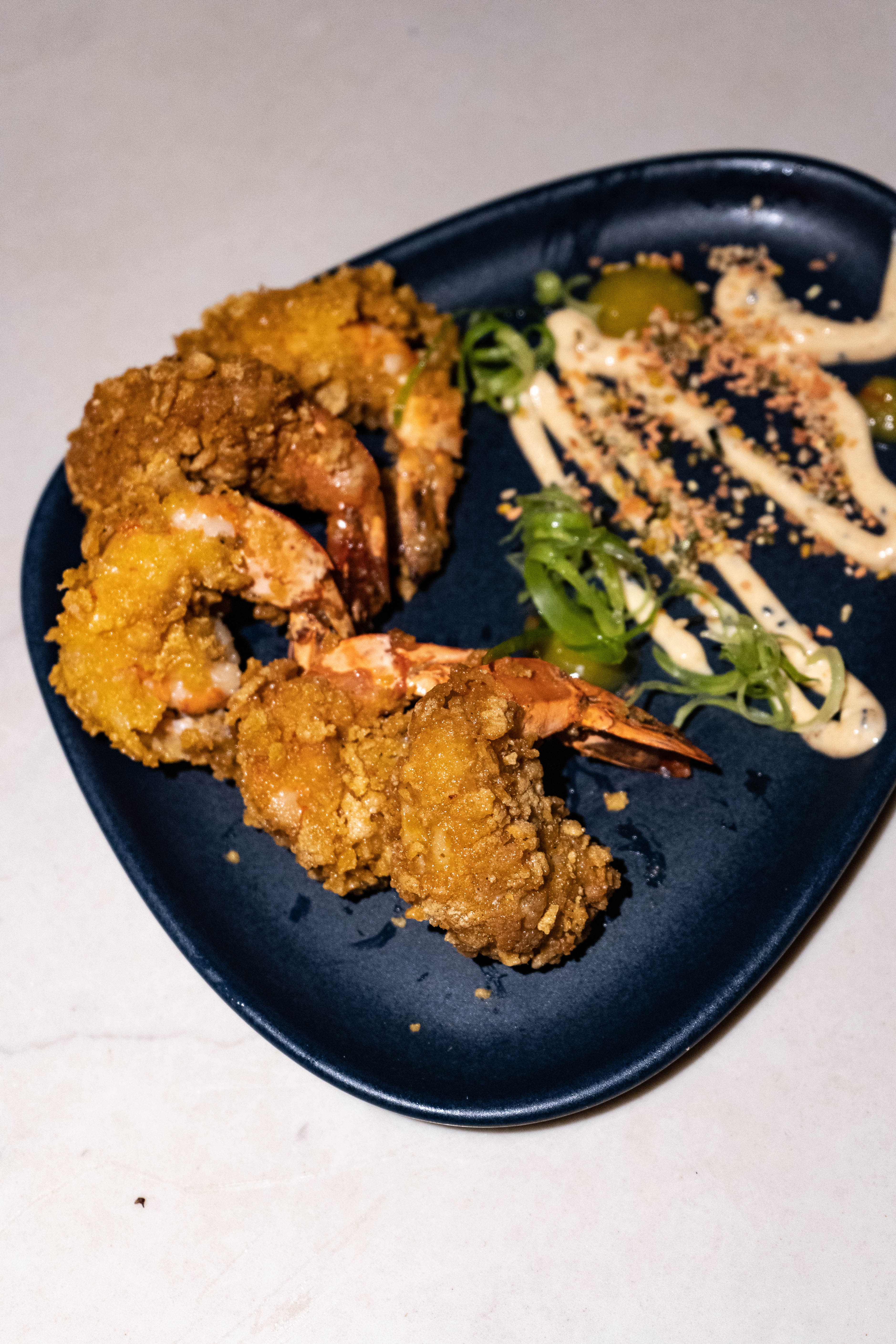 Aside from rolling out a new dinner menu, Ms. Gee also kicked off their Risky Whiskey Thursdays. By 10 p.m. on Thursdays, diners can enjoy live acts, and a special buy one take one deal on all of Ms. Gee's Whiskey Cocktails and Johnnie Walker Bottles.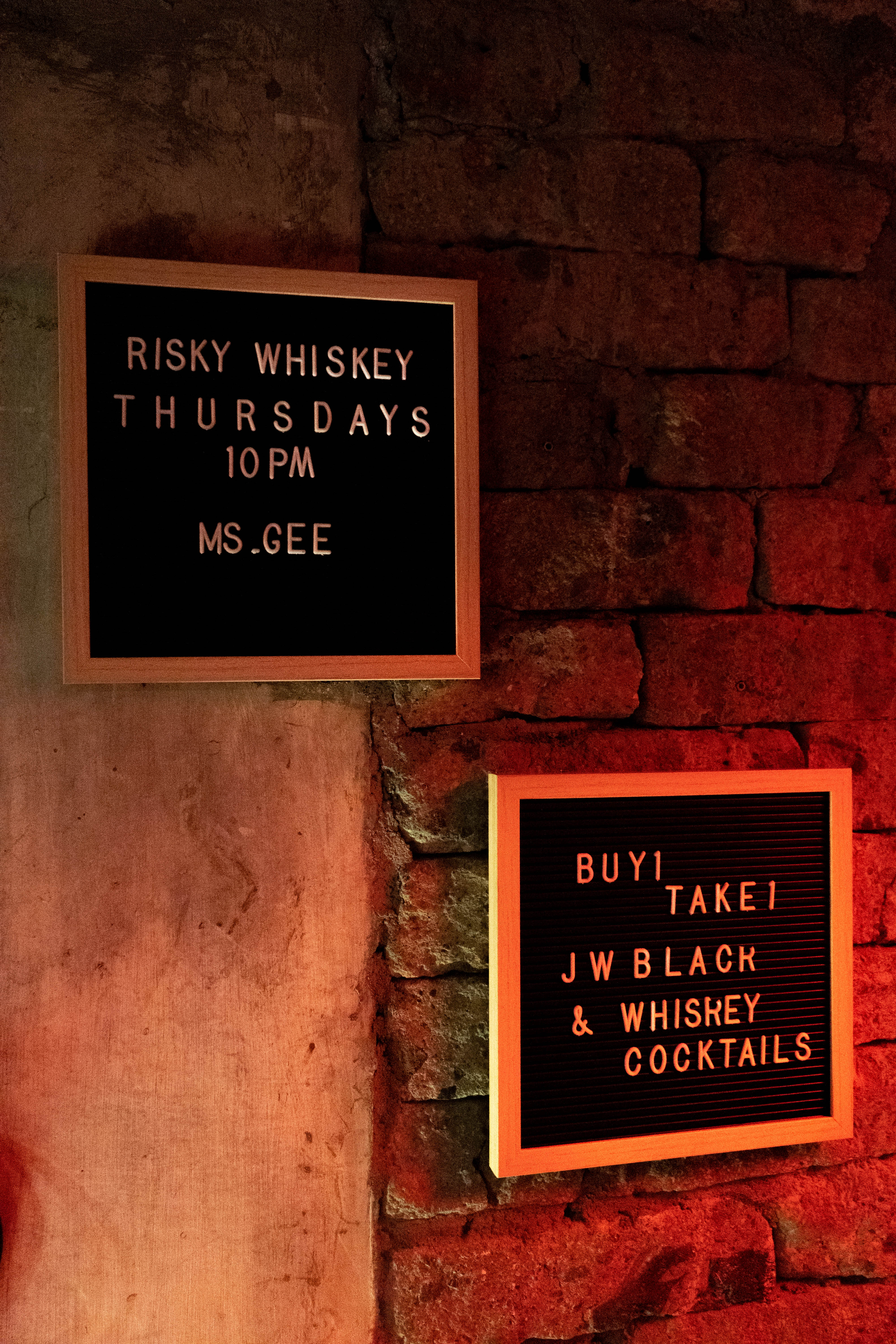 Get more stories like this by subscribing to our weekly newsletter here.
Read more:
Where to eat and drink in the South this week
Live Hong Kong's boozy night life in Lan Kwai Speakeasy
Where to get good, authentic, and cheap dimsum that isn't Master Siomai
WHY GO?
Go for their newest dinner menu, which introduces rice and vegan meals in addition to their exciting selection of their finger foods.
MENU