Celebrate Chinese New Year with these traditionally lucky dishes
Aside from just treating yourself to a hearty meal, these dishes also symbolize good luck and success for the whole year
Jan 14, 2020
In Chinese culture, food plays a pretty important role during special ceremonies—especially New Year. It is, after all, the season where most families reunite to celebrate another year of togetherness, and enjoy a well-thought out feast that is an offering to ancestors and is filling for everyone celebrating the season.
The type of food served during celebrations of Chinese New Year is intertwined with superstitions on prosperity, success, and harmony for the rest of the year. If you'd like to have a little more luck in your life, here are a few dishes you can serve this Jan. 25. 
Steamed fish
One of the most famous recipes for a Chinese New Year meal is steamed fish, which symbolizes increased prosperity and surplus. The type of fish eaten during a meal represents different things as well: Eating Chinese mud carp can bring good luck and blessings; Crucian carp can bring good fortune; and catfish signifies a rich life. The fish is served whole in order to signify unity, with the head and the tail left out to express hope in having an abundance of wealth at the beginning and the end of the year.
Dumplings
Dumplings, meanwhile, symbolize wealth and prosperity—with legends that tell people to eat more dumplings during the new year celebrations in order to make more money throughout the year. Additionally, the dumplings prepared during the new year are shaped like silver ingots, which are ancient Chinese currency. Families normally prepare the dumplings during New Year's Eve, and are eaten as soon as the clock strikes midnight.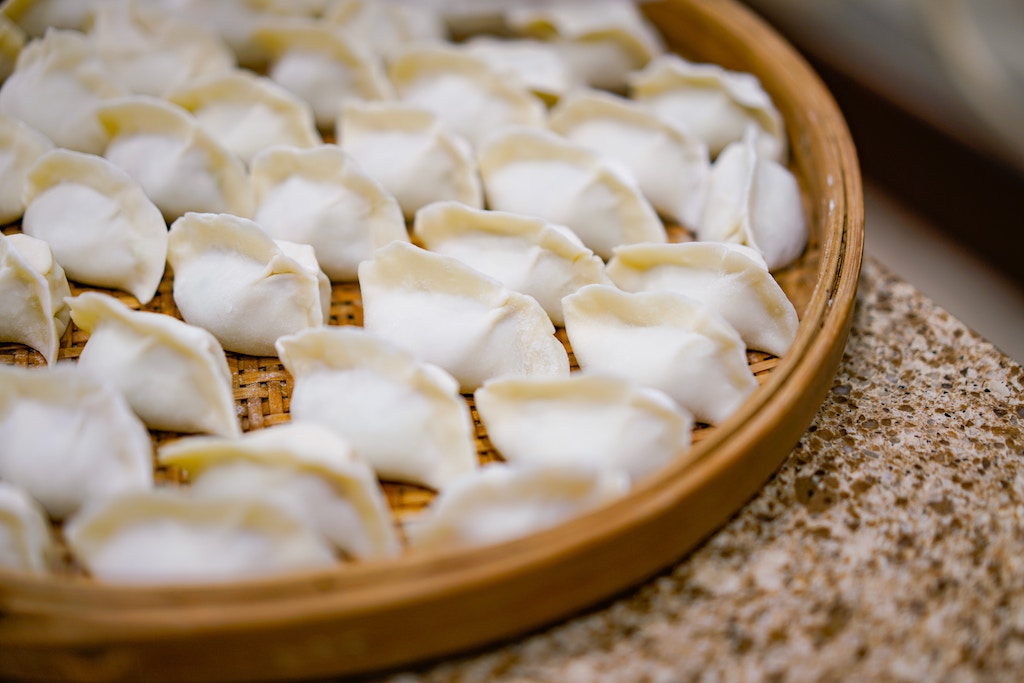 Spring rolls
True to its name, spring rolls are prepared to welcome the spring season. Aside from signifying a fresh start, spring rolls also symbolize wealth thanks to its shape and color: they are shaped to look like gold bars, and are deep fried until golden brown. Spring rolls are usually filled with minced pork and shrimp, black mushrooms, mung bean sprouts, and seasoned with oyster sauce, rice wine, soy sauce, and sesame oil. 
Longevity noodles
Usually prepared during important festivals or birthdays, longevity noodles symbolize a wish for longer life and happiness for your guests. They are significantly longer than regular noodles, and their length is a measure of the amount of luck you will be receiving in the year to come. These noodles can be served fried or boiled and with broth—just make sure not to cut them up to avoid bad luck or foreshadowing of someone's life being cut short.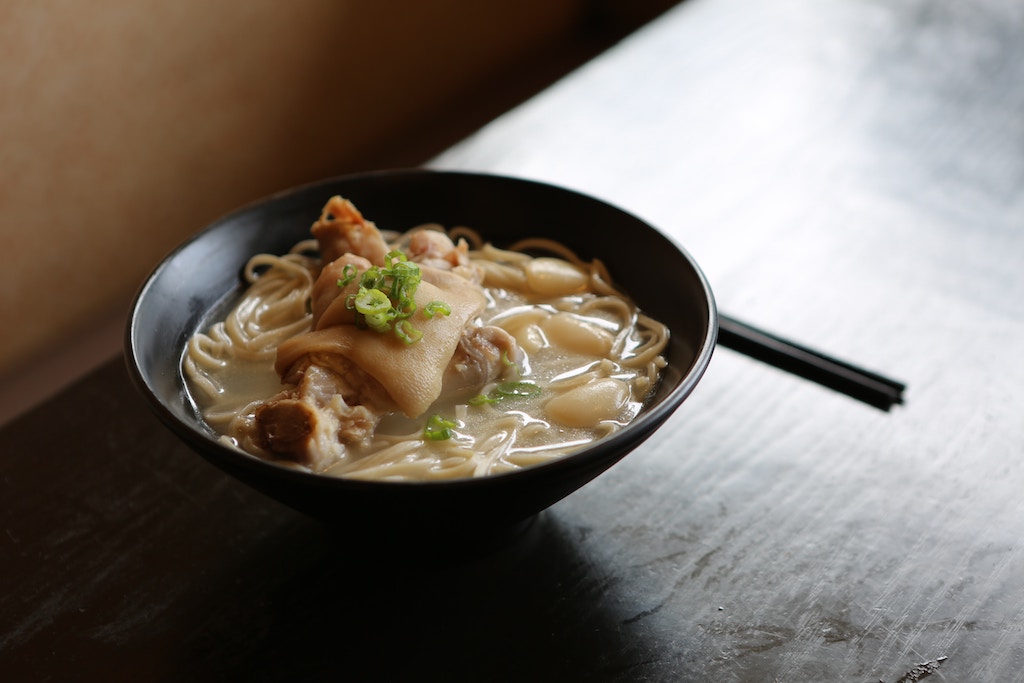 Sweet rice balls
Sweet rice balls are one of the main dishes in many Chinese festivals and are present in most Chinese families dinner tables. Due to its round shape, the dish represents harmony and togetherness for families celebrating the season. During the new year and the spring season, the dish signifies family members reuniting or joining together in unity.
Good fortune fruits
Good fortune fruits come in the form of tangerines and oranges, and pomelos, which symbolize fullness and wealth thanks to their round and "golden" color. Oranges and tangerines, in particular, are said to bring good luck and fortune. Pomelos, meanwhile, are thought to bring continuous prosperity.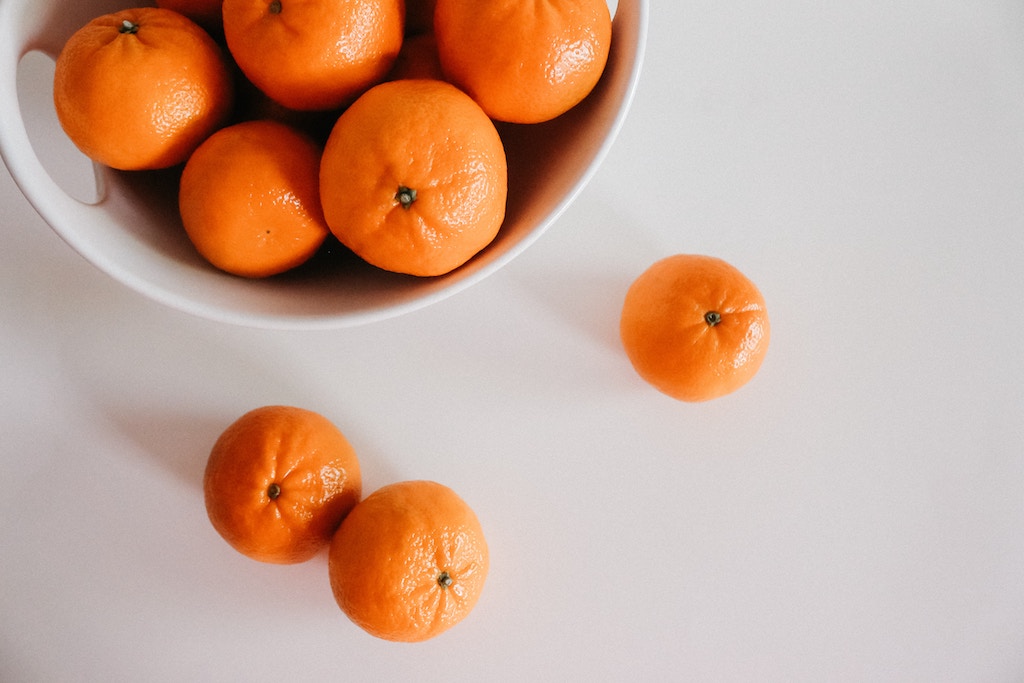 Rice cake
Originally used as an offering for ritual ceremonies, rice cakes are considered a lucky dish for Chinese New Year's Eve. Its Chinese name loosely translates to "higher year," which signifies a more prosperous year for businesses, general life improvements, and better health and happiness for everyone.
Header by Sharon McCutcheon on Unsplash
Get more stories like this by subscribing to our weekly newsletter here.
Read more:
Unconventional Chinese restaurants for a casual lunch or dinner out
Have this edible rabbit for dessert at this Chinese restaurant in San Juan
There is no chop suey in China—and other dishes that aren't actually Chinese
TAGS: chinese dishes Chinese food Chinese New Year dumplings good fortune fruits longevity noodles nolisoli rice cake spring rolls steamed fish sweet rice balls