We all know that plants are good for us, both physically and mentally, but according to Feng Shui, some plants also bring good fortune. While not everyone believes in the Chinese practice, the possibility of a little extra luck never hurt.
This Chinese New Year, why not invest in a few "lucky" house plants that'll clean the air, give you peace of mind and even potentially increase the commas and zeros in your bank account? 
Money plant (Crassula ovata)
The money plant is one of the most famous "lucky" plants, according to Feng Shui. Its most defining characteristic is its oval shaped leaves that resemble coins. If you're in need of positive financial energy, this succulent is said to be a money magnet. Being a succulent, it thrives even if you don't really have a green thumb. 
Lucky bamboo (Dracaena sanderiana)
Lucky bamboo—specifically the Dracaena sanderiana—is another lucky plant said to bring good fortune, prosperity and happiness (which is something we all need right now). While most people refer to it as bamboo, it's not actually a part of the real bamboo family. One great thing about this lucky bamboo, aside from potentially making your life better, is that it doesn't need much sun to survive. 
Peace lily
Aside from being thought to bring about peace and harmony (as well as good fortune, of course), peace lilies are also scientifically proven to help clean the air. Rooms like home offices or wherever your kids might be studying is a great place for a peace lily. And here's another bonus: with its white dainty blooms, this plant adds a pop of color to a room, which can help calm a stressed mind. 
Star jasmine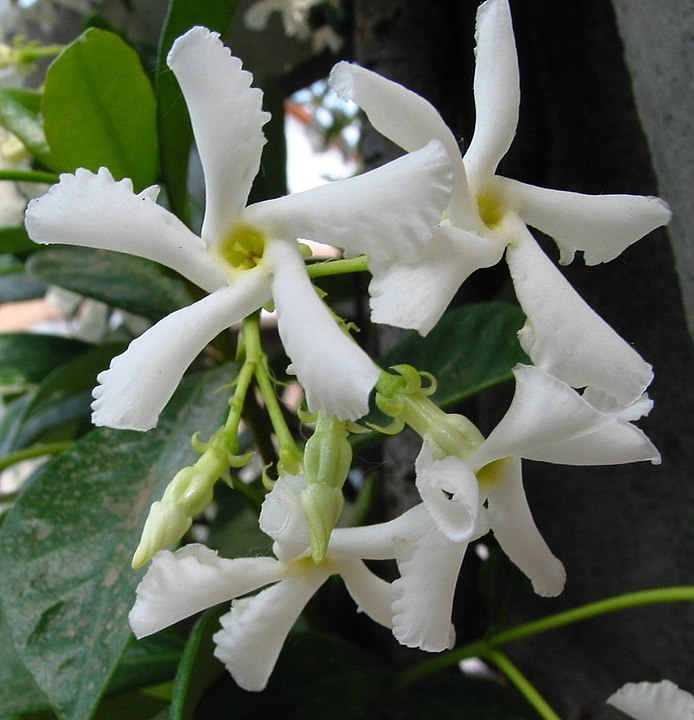 Aside from Chinese New Year, Valentine's Day is also fast approaching. If luck in the love department is what you're seeking, the star jasmine might be able to help you out. It's said that star jasmine plants can help build romantic relationships and strengthen existing ones (we'll take a dozen, thanks).
Philodendron 
Philodendron is a common house plant, but that doesn't mean it isn't special. The shape of its leaves look uncannily similar to a heart and represents the "fire element" in Feng Shui. These plants are said to bring in light and positive energy into the home, without needing much sunlight to thrive. 
Aloe vera
Aside from being an easy-to-raise plant that can help with burns and small scratches, aloe vera can also ward off bad luck and negative energy. The aloe's pointy leaves represent protection and are said to add vibrant energy to the space it occupies. Aloe vera plants are also famously easy to care for, so it won't go dying on you that easily.