When Chinese New Year comes around every year, people immediately flock to Binondo for good reason: It is, after all, the world's oldest Chinatown where most of the Philippines' Chinese communities reside, and where all the most veritable Chinese restaurants are also located.
But in Quezon City, Banawe is making waves. Sure, it has turned into a glorified residential area, and only tidbits of Chinese heritage (save for the arch along Quezon Ave.) pepper the streets compared to its popular sibling, but Banawe has its own charms: a cabal of Chinese restaurants that deserve as much attention for their good food as their Binondo counterparts.
Just along its namesake street, there are already many restaurants that are institutions in themselves, serving Chinese and Filipino diners alike for years, if not decades. But at the same time, there are newcomers that may not be steeped in tradition but just as enjoyable, if not better.
This Chinese New Year, consider skipping Binondo and go straight to the heart of Quezon City for a more lax celebration and feasting unhindered by crowds but just as festive and brimming to the top with good food. 
Here are some suggestions:
28 Treasures HK Roasts and Dimsum
71 Nicanor Roxas St. cor. Banawe St., Santa Mesa Heights, Quezon City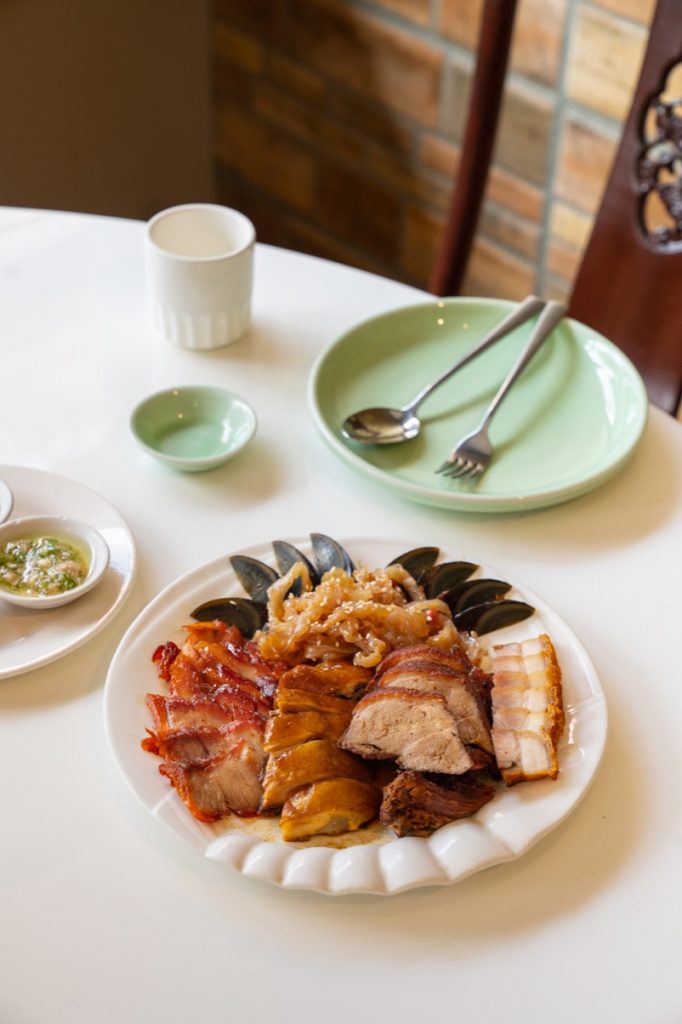 A younger restaurant compared with its seasoned neighbors, this relatively new place is more quaint and focuses on Hong Kong-style roasts and dimsum. Its interiors, a mix of Eastern and Western influences, boast spacious tables good enough for big families and is open until 11 p.m. 
So try their roasts we did—almost all of them, and no we did not blow our budget on the first stop because you can get a taste of (almost) everything with the combination platter (P750) that has asado, lechon Macau, soy chicken, jellyfish, century egg, and your choice of premium roast (roast duck or suckling pig). It's good enough to share with a group of four but if you're sticking here for long, you might want to order dimsum, too, for good measure.
Fong Wei Wu Authentic Taiwanese Cuisine
82 Banawe St. cor. Samat St., Santa Mesa Heights, Quezon City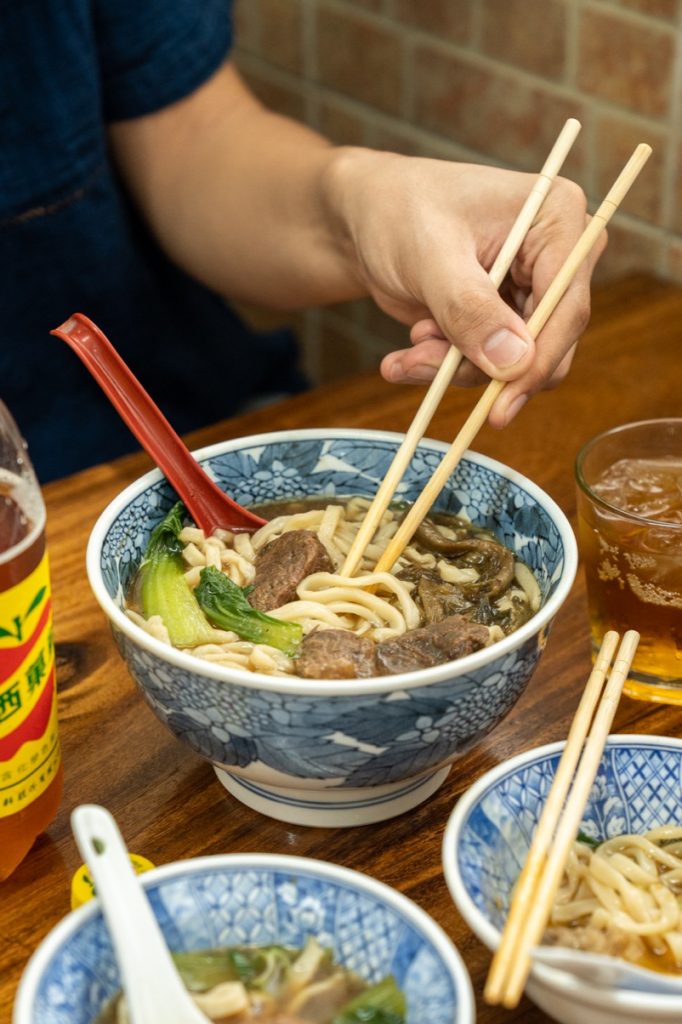 Though relatively small, Fong Wei Wu also houses a mini grocery where you can buy Chinese snacks like seeds and grains and hard-to-find delicacies that would often entail a trip to Binondo.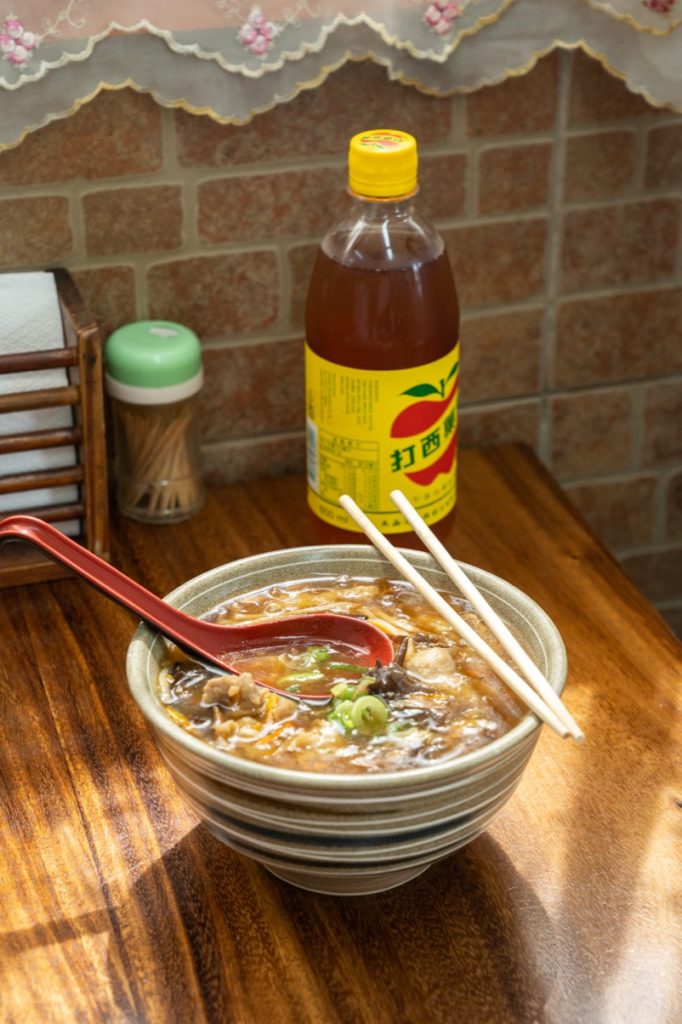 This one is not strictly a Chinese restaurant but is far more approachable than any other place because of its setup that's similar to our very own carinderia where all the dishes are on display and all you have to do is point and order.
Lunch crowds are quite manageable even if tables are only for small groups of two to four. We ordered two noodles, a mainstay during any Chinese celebration, fabled for its allusions to longevity. Two of its bestsellers are the beef noodles (P180) and the maki noodles (P160) that you can customize by choosing bihon or sotanghon as base. Both are good enough for two people to share.
Minnan Minnan Kitchen
939 Banawe St., Santa Mesa Heights, Quezon City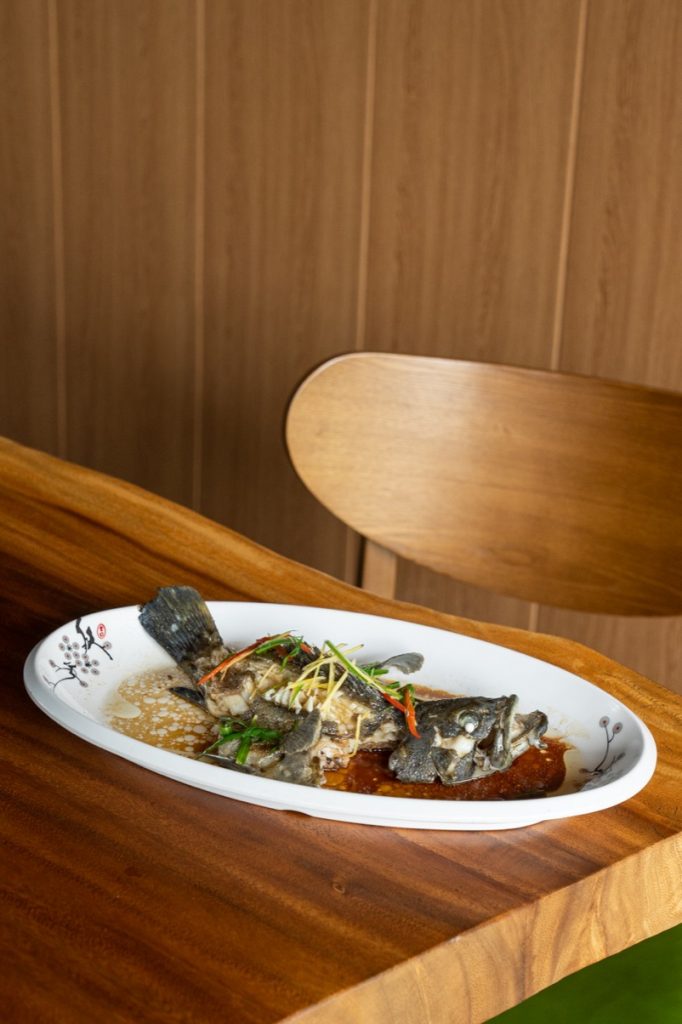 Situated at the northern stretch of Banawe is this new paluto-style seafood place, where just like in a dampa you can select which fish you want and have it cooked your way. It's situated atop a car wash and is pretty expansive. 
Different seafood welcome you on your way in, each crawling and swimming inside aquariums, from crabs and shrimps to shellfish. Inside, it's pretty much bare except for wood furniture and floor-to-ceiling windows that allow natural light.
We opted for the steamed lapu-lapu (priced per kilo) for maximum freshness but also because such dish is a staple on Chinese New Year tables. Not more than 10 minutes have passed and a server came dashing with our order: a clean-tasting white fish with minimal seasoning. 
Tasty Dumplings
583 N.S. Amoranto St. cor. Banawe St., Quezon City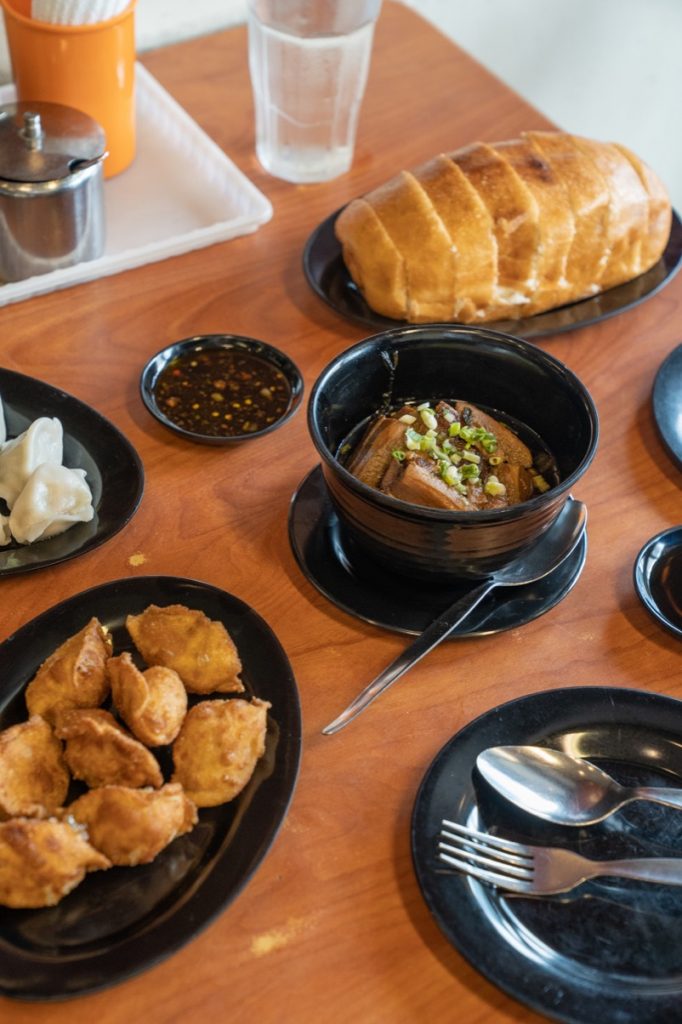 Present also in historic Binondo is this storied restaurant popular for its dumplings. Crowd favorites include the original recipe dumpling and kuchay dumplings that come in fried and steamed variants. Tasty Dumplings also serve rice plates, noodles, and even frozen dumplings that can be cooked at home. 
Apart from its signature dumplings, we recommend you try the silver roll bread (P80, fried or steamed), a big mantou-like loaf and pair it with the savory hongma or braised pork belly in thick soy-based sauce (P200), a combination comparable to pork buns.
Mandarin Sky Seafood Restaurant
478 Banawe St., Sto. Domingo, Quezon City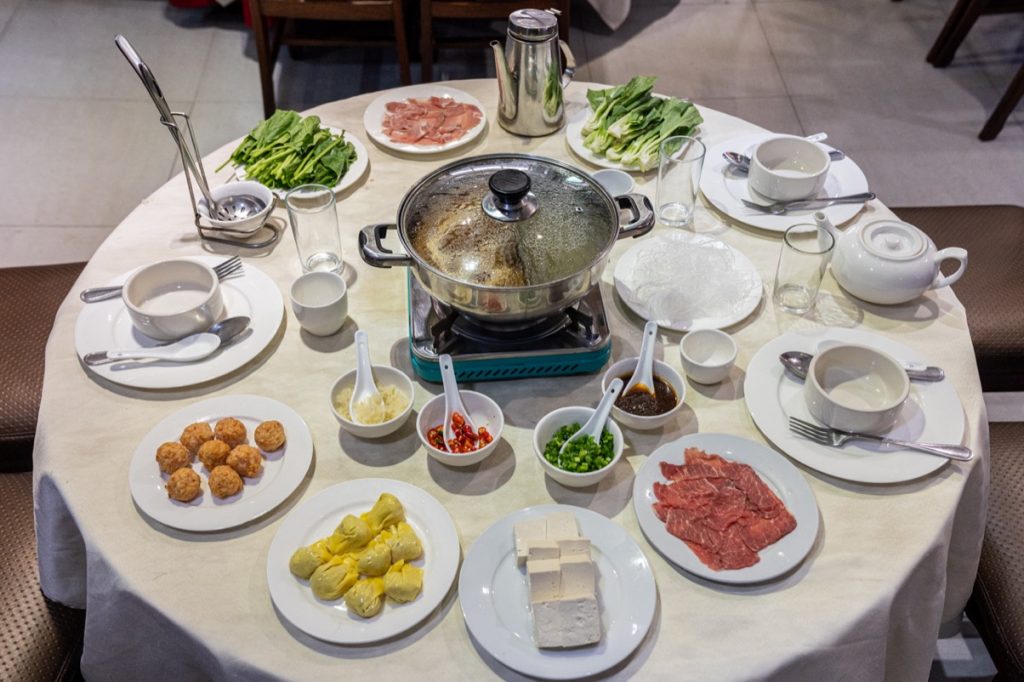 This restaurant's name can fool an unfamiliar diner. Mandarin Sky, in fact, has more to offer than seafood, which is why most families prefer to go here. Apart from spacious interiors with banquets that can seat up to 10 people, its menu is also quite comprehensive.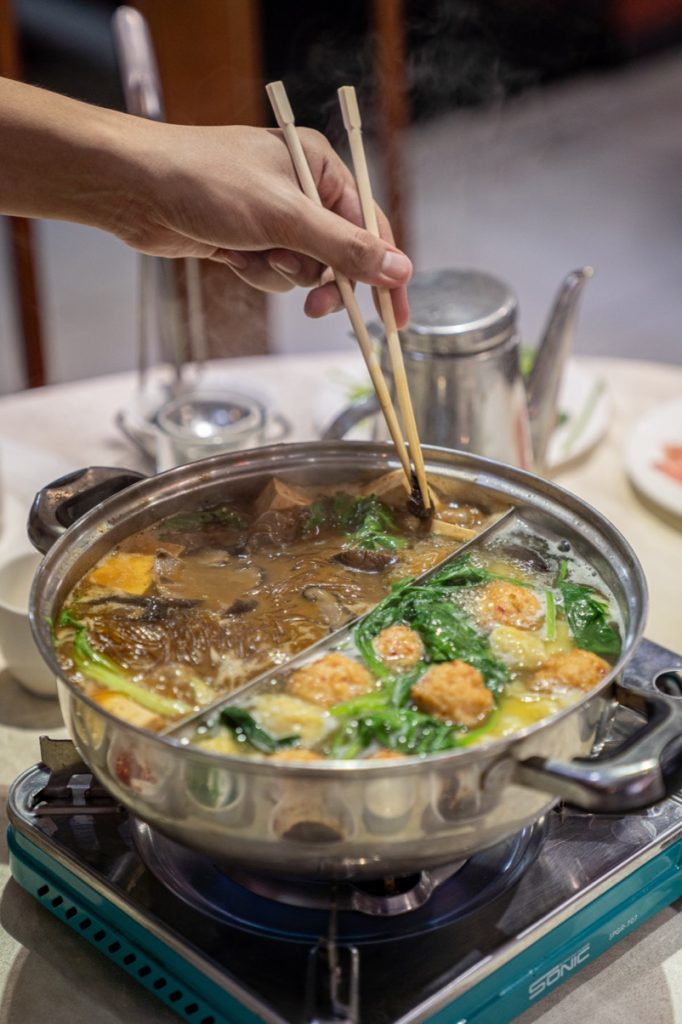 We went specifically for the hot pot offerings, which many people rave about. For less than P200, you can already order your base soup that can serve an entire table. Fixings such as sliced meats, seafood balls, and vegetables go for anything around P50 to P200.
The double soup hot pot is for indecisives like us, who can't settle for just one soup flavor. This one has regular broth and a richer saté soup served in a Ying and Yang-style pot. If, like us, this is your first time trying your hands at hot pot, the staff is happy to assist with which ingredients go best with specific broths and which sauces not to pour directly to the pot.
Get more stories like this by subscribing to our weekly newsletter here.
Read more:
Skip the Binondo crowds this Lunar New Year and try this little Chinatown in San Juan
5 places to feast with family and friends for Chinese New Year
A guide to Chinese New Year signature dishes
Writer: CHRISTIAN SAN JOSE
PHOTOGRAPHY SAMANTHA ONG