There's a notion in the Philippines that portrays Spanish food as something that's for the upper echelons of society. But chef Robby Goco of Cyma Group, The Red Crab Group's Raymund Magdaluyo, and Manny Torrejon from UCC Coffee want to change this perception.
This collective desire led to the establishment of Cangrejos Locos, literally translated as "crazy crabs," the newest addition to the Molito Lifestyle Complex in Alabang, Muntinlupa. Opening its doors to the public on Jan. 12, this restaurant serves traditional Spanish food, with paella, fideua (a seafood dish from Valencia that's similar to paella), and crabs as their main dishes.
Welcoming interior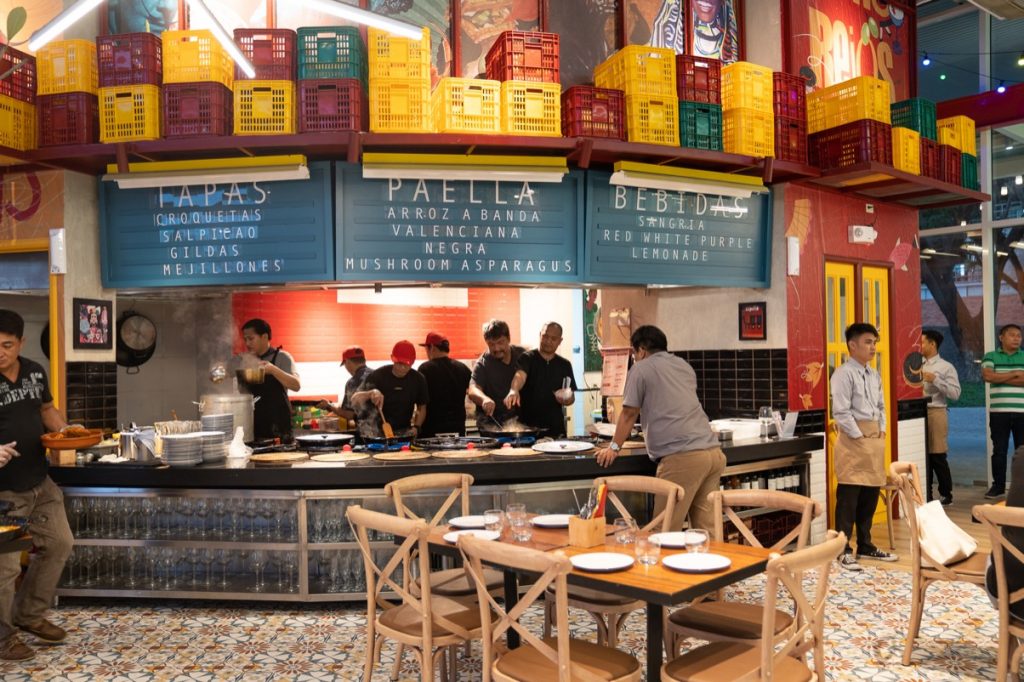 As you step inside the establishment, you immediately feel the cozy and approachable atmosphere through the décor. The festive theme is apparent from the colorful string lights hanging from the ceiling, the bright walls with framed photographs of Spanish icons and imagery, and the tiled floors that showcase patterns commonly seen in homes across Spain.
The focal point of the restaurant however is the open-style kitchen, which is an intentional decision made by the partners. Many guests approach the counter and interact with the cooks who put on a show, which can be quite a spectacle if as many as nine paellas are being cooked at the same time. It promotes transparency and gives diners a chance to engage with the people preparing their meals.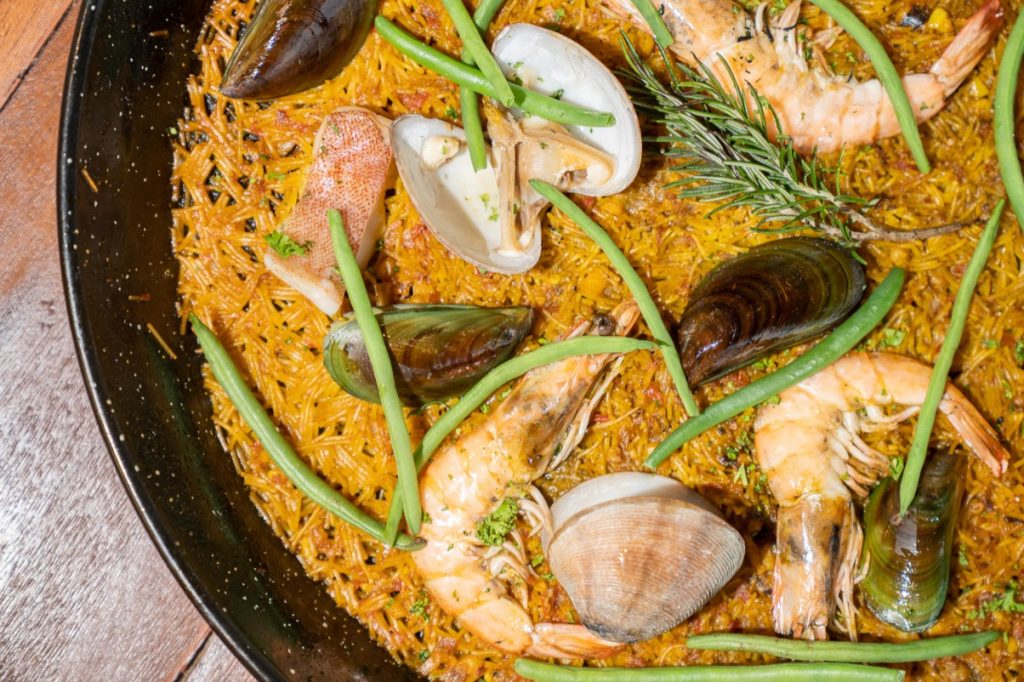 Then if you look up a bit, you can see yellow, red, green, and brown crates you would normally find in piers and fishing boats, filled with the catch of the day.
Taste of Spain
Having only opened a couple of weeks ago, Cangrejos Locos is currently serving 1/3 of its planned food offerings, which, according to marketing manager Wis Alvarez, is only the tip of the iceberg.
The main products are the paella and fideua, and they pride themselves on serving a hot platter of the former in 15 minutes, no matter if the order is for three people or 20. Goco and his team studied the technique by going back and forth to Spain and developing a way to speed up the cooking process. "If I can cook risotto in 10 minutes, why can't I do a paella in the same time frame?" says Goco.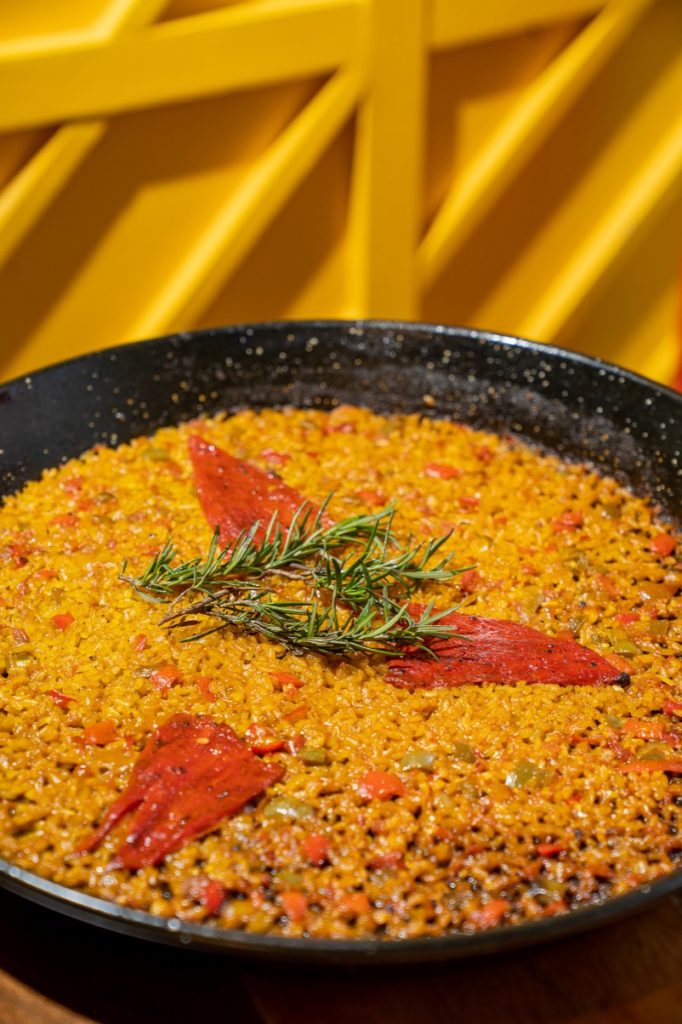 They have also made it a point to make the dish affordable than you would normally find in most restaurants without sacrificing quality and taste. The basic paella, the arroz a banda, is priced at P450 for a minimum of three people and is usually ordered with carnes. Besides the seafood marinera and paella mixta, which includes squid, shrimp, and clams, Cangrejos Locos also offers options for vegetarians in the form of the mushroom and asparagus paella. The recently released paella con pollo is Goco's version of savory chicken paella topped with crunchy chicken skin. All the paellas have the option of using traditional Japanese rice or the short-grain rice variety bomba.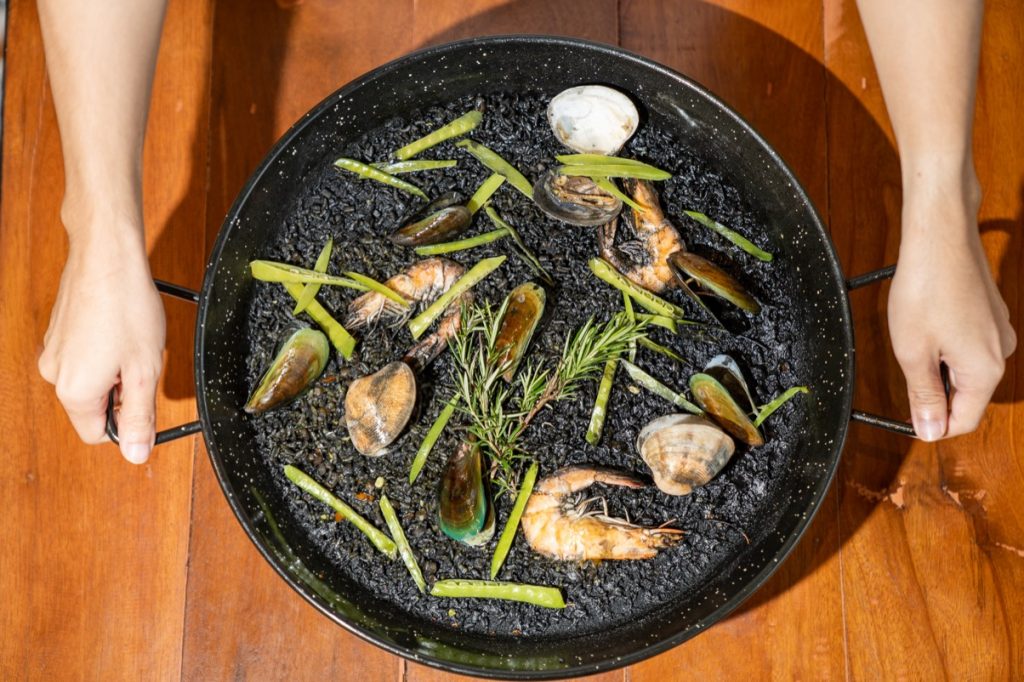 Meanwhile, Magdaluyo's expertise is in crabs, and their category dedicated to the crustacean is vivacious enough to satisfy the biggest appetites. One of the main highlights is the roasted garlic angulas, which is fried crab cooked with loads of roasted garlic and spices, angulas, mushrooms, and sun-dried tomatoes.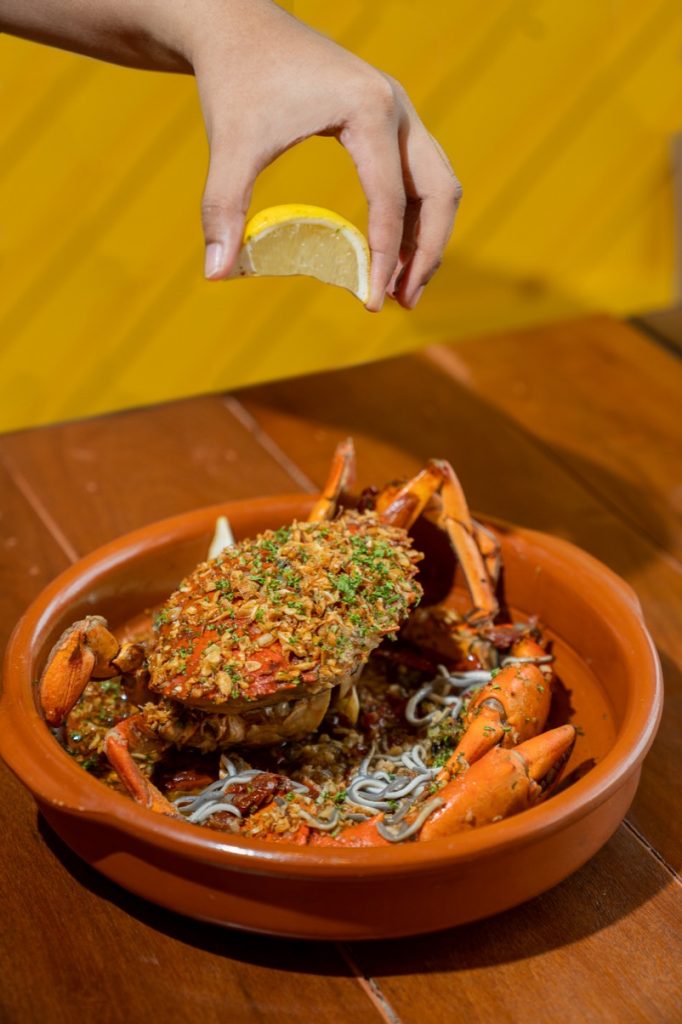 The tapas can definitely stand on their own, too, with their distinct flavors. You can go basic with olives in oil or try out their mejillones or boquerones for a saltier experience. If you like them spicy, then the gildas is for you, which are skewered olives, guindilla peppers, and anchovies.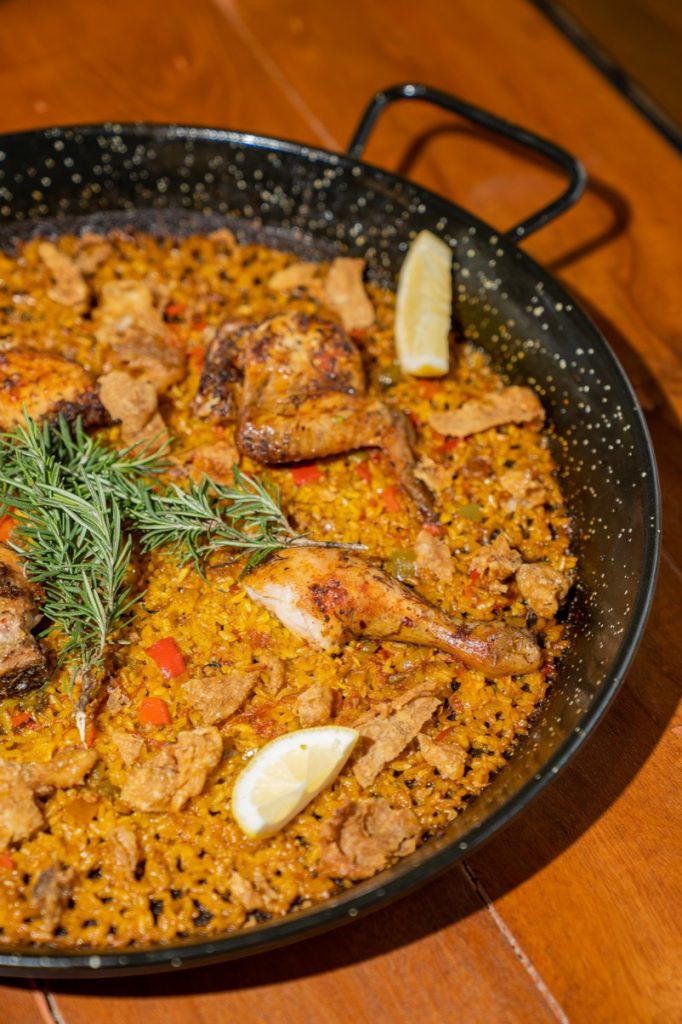 They also have four types of platos de cuchara, which showcase umami as soon as you take a bite. The callos and ropa vieja utilize beef tripe and shredded meat, respectively, while fish is featured in the bacalao de vizcana. For a more adventurous choice, go with the fabada, which is a Spanish bean stew with blood sausage and pork hocks.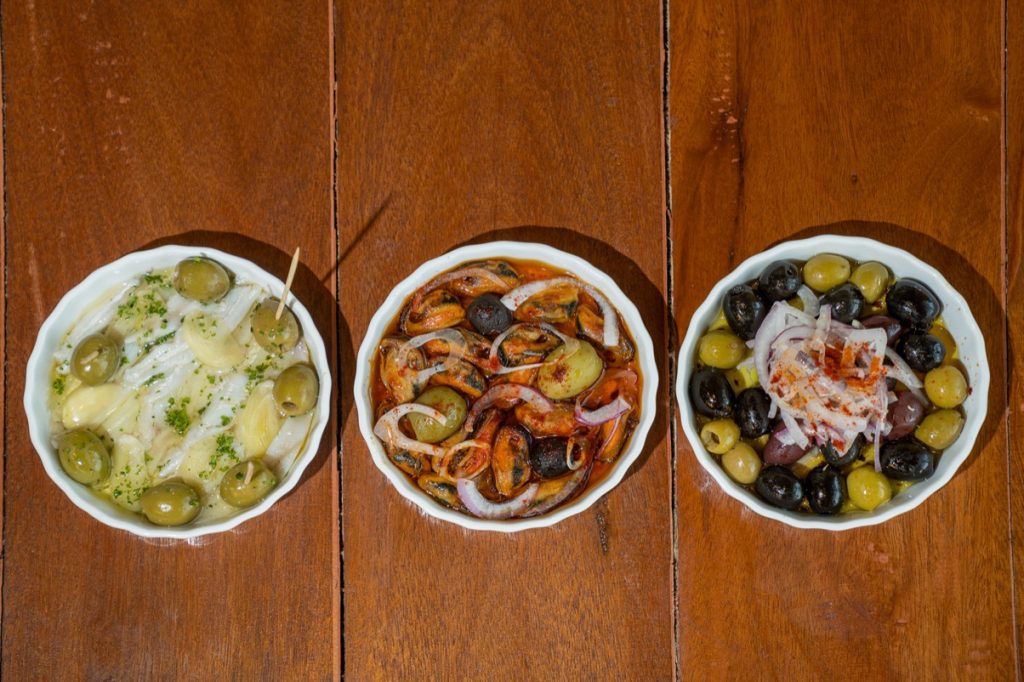 If you remove all the layers presented in Cangrejos Locos' menu, Spanish cuisine is simply about food meant to be enjoyed without any fuss. For Goco, it's always about "creating a restaurant that will make customers come two to three times a week." 
Tackling traditional Spanish cuisine with equal parts passion and accessibility, Cangrejos Locos is intended as an expression of reassurance. "You can be anyone you want to be here. You don't have to be pretentious or anything. It's literally about eating good food," says Alvarez. 
Get more stories like this by subscribing to our weekly newsletter here.
Read more:
Mijo Comfort Food serves every dish with a tinge of nostalgia
Get to know the fun side of Spanish cuisine at Hola Bombòn
This Spanish restaurant's version of beef katsu has jamón ibérico and blue cheese inside
Writer: NATHELLE LUMABAD
PHOTOGRAPHY ARGYL LEONES