A number of provincial hospitals in the Philippines are now calling out to the Department of Health (DOH) for adequate support and protection as they battle COVID-19. 
In Bacolod City, Dr. Julius Drilon, chief of Corazon Locsin Montelibano Memorial Regional Hospital (CLMMRH) issued a statement on Tuesday, Mar. 30 saying  "If you can't send us enough personal protective equipment (PPEs), send us coffins," showing his frustration over the government's response to the needs of provincial hospitals in the forefront of the battle against COVID-19.
Only receiving trickles of PPEs, he declares that CLMMRH's supply of PPEs was down to 150, which would last for only four days and again urges the DOH to send more PPEs to CLMMRH medical staff who were taking care of COVID-19 patients. 
Drilon then goes on to say that: "It seems they don't understand the condition in the provinces. It feels like we are on our own," the statement being against the backdrop of several doctors who had already died because of the virus around the country.
Although he was thankful to Negrenses who had provided them with improvised PPEs (that are still to be checked), he emphasizes in an Inquirer report that the hospital staff could not survive on donations from the community alone.
On the other hand, Negros Occidental governor Eugenio Jose Lacson, who oversees the province's hospitals, says that they were providing 100 PPEs to CLMMRH which is in fact a DOH-managed health center.
But according to Drillon, since this is just the first wave of PUIs, they are expecting more patients when the situation peaks in mid-April. When that happens, he said, the staff would not last without PPEs. "If health workers die, who will take care of the patients?" he asked. "The bureaucratic red tape should stop. Immediate needs should be addressed."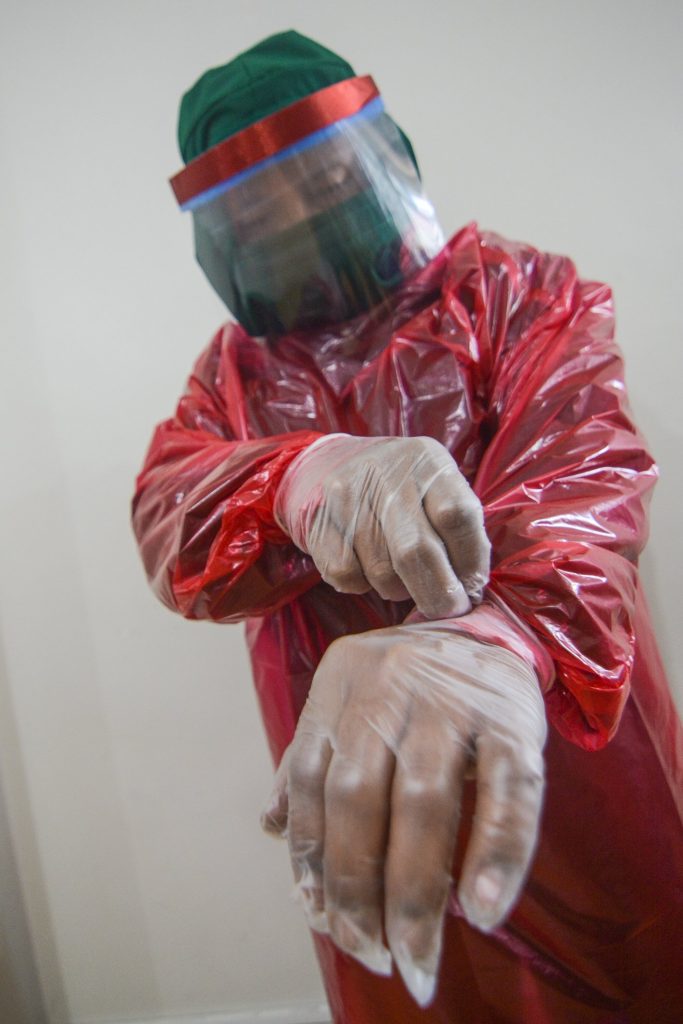 CLMMRH's struggle is also present in Pangasinan province's Region I Medical Center (RIMC) in Dagupan City as its chief, Roland Mejia worries that PPE stocks will run out. At present, the hospital has been surviving on support and donations from people, companies and nongovernment organizations while awaiting medical supply replenishment from the DOH. 
Likewise in Benguet province, health workers of Cordillera Hospital of the Divine Grace (CHDG) as well as other hospitals and medical professionals in La Trinidad town have been making their own protective face shields out of recycled acetate sheets and reusable bodysuits out of hospital sheets because of low supply.
Over the weekend, the #PPEforEasternVisayas also became a trending topic on Twitter as more hospitals seek PPEs and testing kits.
Header photo courtesy of Inquirer.net
Get more stories like this by subscribing to our weekly newsletter here.
Read more:
Here are the organizations you can donate to as we battle the COVID-19 pandemic
Philippine General Hospital calls for blood donations in light of community quarantine
Donation drives you can pitch in to help underserved communities right now
Writer: JOY THERESE GOMEZ