Banks, as an essential service, remain open amid the enhanced community quarantine. But due to the risk of infection, they too are taking precautions. Photos of bank counters covered in vinyl film much like pharmacies are circulating on social media.
Other banking institutions, on the other hand, have taken more proactive steps to reduce the number of clients in branches while also continuing their services by rolling out bank on wheels and activating partner small businesses like sari-sari stores in rural areas.
Did you know, for example, that Philippine National Bank (PNB) has had its bank on wheels roving around since 1973?
https://www.facebook.com/PNBph/posts/2996896447071707?__xts__%5B0%5D=68.ARDB68fTUmDj2bvEdE1T2GR5iPkN4Zg2YyoIGf4_-zgi8dE5JsnfnEE8Ux613-BrP_z3Awx-gEuaxiqr8–EdVsMR7VdQSCCsNJF_ytoeQidx3epifoeeFti9y9RrlyW9Z29uq67ykaaoQXXGMNpg1itYgLs41zc4BjUEi8qb_JH6c8S_71WOpBikRYyaO9K8Z5PNsqIbHGIg1tQ_RpHbOMpsiViJo4LZzKeamIaOCADoDZMHcOSNwrU6ie0zrrYhbT-ITB_SImhZantX6mq_bRe7bLw13aNQTqvy1EbeaDl44csEprgBKHVgBtvtei6JhT-CEMwcVGyDpl-31vTBxwapJF1LrjylF0yxIFxV5NKoSkv-A&__tn__=-R
PNB Bank on Wheels is back to cater to clients' needs like withdrawal, cash deposit, bills payment and fund transfer in select locations starting Apr. 6.
"Before the pandemic has hit its peak, the service was already ongoing," said PNB in a statement. "When the situation exploded, journeys heightened to offsite locations in Quezon City, Manila, Pasay, Las Piñas, Muntinlupa and Parañaque where the scarcity of cash was evident. More schedules will be provided in the next few weeks including Caloocan, Cavite and Pasig."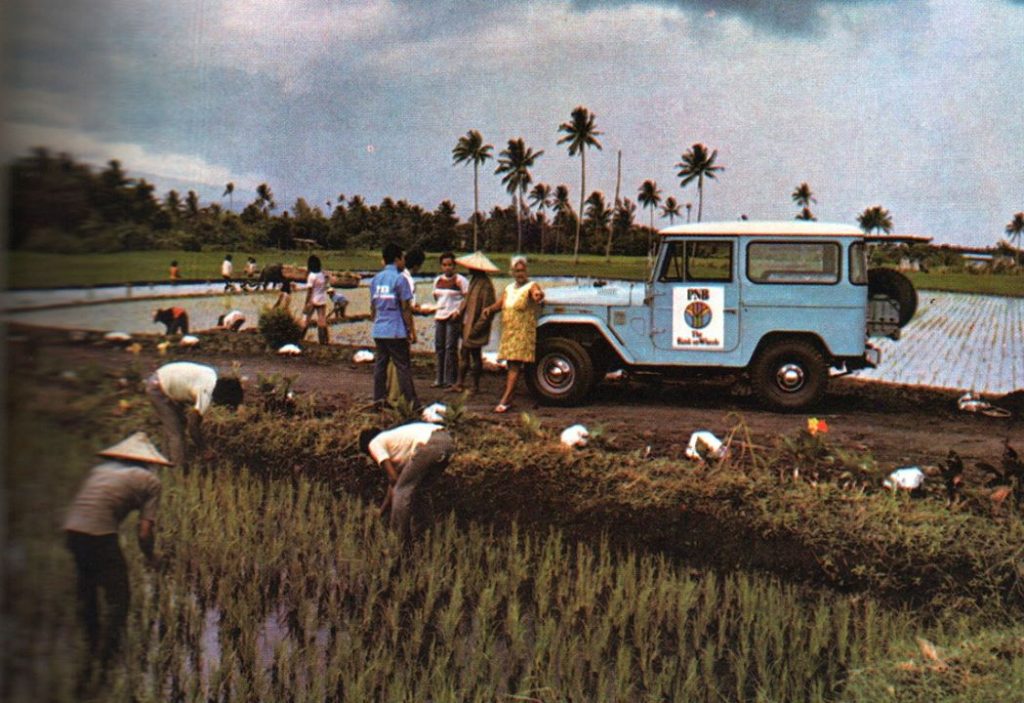 Union Bank has also adopted a similar mobile banking facility in light of the COVID-19 pandemic that is 5G-enabled and lets customers perform transactions such as balance inquiries, withdrawals, bills payments, funds transfer and even account opening.
This mobile van bank also caters to Government Service Insurance System (GSIS) pensioners awaiting their monthly pensions through Union Bank- or Land Bank of the Philippines-issued cards.
https://www.facebook.com/unionbankph/photos/a.184212901403/10157181907446404/?type=3&__xts__%5B0%5D=68.ARDR71AMAinChYvLpk-x-Di5rxK4ukUVYpw-DsdkDgl_ClcSrCLO-nspeKr9vQMkBPNaGNN2NDMCdf_d_LLScpRG3EG9pZ1CNa6NHhDjv5rAz6RsquNQhqhpJaSvWNPmdHa09fcO6u5NLVpbUOor3HmAt-bTqoO6EbbHIeOyvQ8eq4BawtAo2HRHIBXeeY3TBSHhb3Ti_KsFKAoTRrYaQGu_mJsjPqyHnURWwLnJrDP8isPgUYHI_oJDO9fJIrs0yWLo8LiC11-1JyY24JYgPuHPAgHtrg5qpswnyqohg9lKZocrzOxbAKLJnkXIs2NnKWT0Ce3cmXKDT3Wjkw&__tn__=-R
Meanwhile, in rural areas, the Rizal Commercial Banking Corporation (RCBC) has set-up the first digital rural banking unit that enables any Bancnet ATM cardholder to withdraw cash through rural banks, sari-sari stores, drugstores, cooperatives and microfinance institutions nationwide called ATM Go as early as February.
RCBC ATM Go is expected to help hasten the distribution of government's cash assistance for the poor through its social amelioration program outlined in the Bayanihan to Heal as One Act that President Duterte ratified into law to help the government contain COVID-19.
As of writing, many banking institutions have limited operations due to the enhanced community quarantine that is likely to be extended beyond Apr. 14 to facilitate testing and further contain COVID-19 in the country.
Header photo courtesy of Union Bank Facebook page
Get more stories like this by subscribing to our weekly newsletter here.
Read more:
Lawmakers, business sector, medical experts back 15-to-20-day extension of Luzon lockdown
This is how Meralco will compute your electricity bill during the COVID-19 lockdown
Money Smarts: 'Budgetarians' share tips on how to stop burning money
Writer: CHRISTIAN SAN JOSE