Nothing beats taking a big bite of shawarma from your favorite food stall or digging into a bowl of pares from your go-to roadside diner after a stressful day. For some of us, these two dishes are the #ultimate comfort food, and wouldn't it be nice to have some delivered to our homes during quarantine?
Thankfully, we now have Off-Grid, a new virtual food hall by Tasteless which exclusively operates for delivery orders. Among the food concepts that this same team behind The Grid offers us are Papi Pares Pinoy and Kebabu.
As the name implies, Papi Pares Pinoy offers various takes on the classic Pinoy comfort food beef pares. It is a new concept by Chef Patrick Go of The Grid's Gochugang, who recommends the dish Papi Pares Espesyal.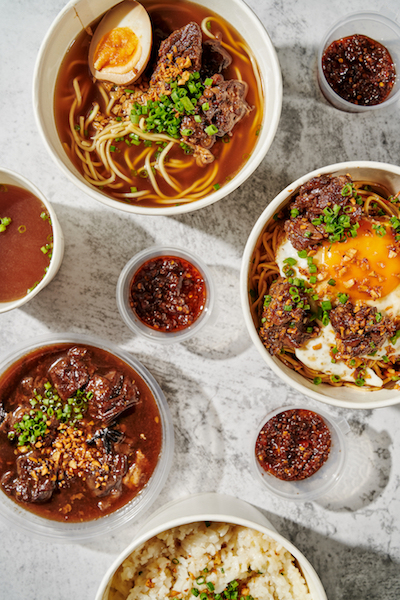 "It's our classic beef pares, topped with a smoked pares egg and chicharron bits [for a] nice crunchy texture," shares Go. 
Papi Pares Pinoy's menu also includes the classic Papi Pares rice, Papi Pares mami and Mie Goreng Pares, which is their version of the stir-fried Asian noodles. Matching a crispy fried egg on top, the Mie Goreng Pares also contains tender beef pares, vegetables and sweet soy to complete a sweet and savory taste.
Aside from these, Go plans to offer an expanded menu with more dishes like Pares-Caldo and Tokwa't Sisig soon.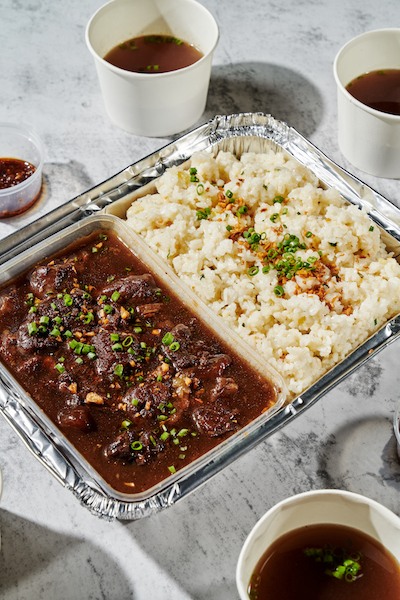 Meanwhile, Chef Him Uy de Baron and Babu's Chef Noel Mauricio have teamed up to serve us various kebab dishes through Kebabu. Leading its menu is the classic pork kebab shawarma rice, which is made of grilled pork patties, garlic and a special spice blend.
Kebabu also offers fried chicken shawarma rice, or spiced fried-chicken fillet on shawarma rice. If you don't want to choose between pork and chicken, you can get a combo platter too.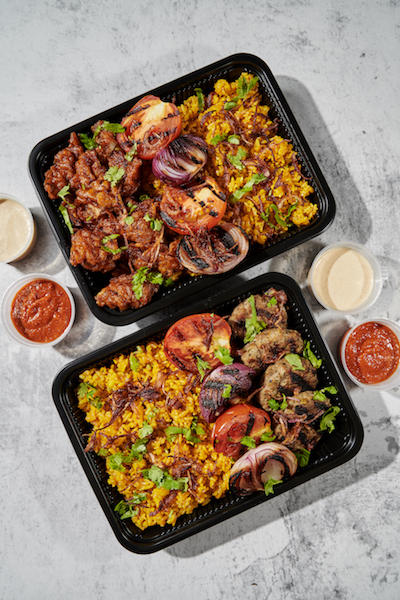 Off-Grid is currently available through GrabFood, Foodpanda, Pick-A-Roo and Lalafood. You can also order by filling up this form on bit.ly/offgridph or messaging Papi Pares Pinoy and Kebabu on Facebook.
Header photo courtesy of Tasteless
Get more stories like this by subscribing to our weekly newsletter here.
Read more:
Up next on food halls going online: The Corner Market
These food courts can now deliver your multi-restaurant cravings
Getting ready for a virtual party? Order a party tray from The Grid
Writer: YANN MAGCAMIT