A Filipino children's book on consent that you can now watch and use for teaching—for free
Nikki Luna's 2018 book "I Love My Body" translated in Filipino and narrated on video by actress Angel Aquino
Sep 21, 2020
When feminist artist Nikki Luna wrote her first children's book in 2017, she knew it was a big undertaking to teach kids about consent. Nonetheless, her goal to create something about women's rights made her even more motivated. 
[READ: Feminist artist Nikki Luna wrote a children's book about gender empowerment]
A year later, the book entitled "I Love My Body" was released under Power in Her Story (PIHS), a publishing group whose goal is to empower women (and all genders) through educational materials. It has since been translated to Filipino by PIHS member and Gantala Press founder Faye Cura in a book called "Mahal Ko Ang Aking Katawan" and distributed for free in underprivileged communities.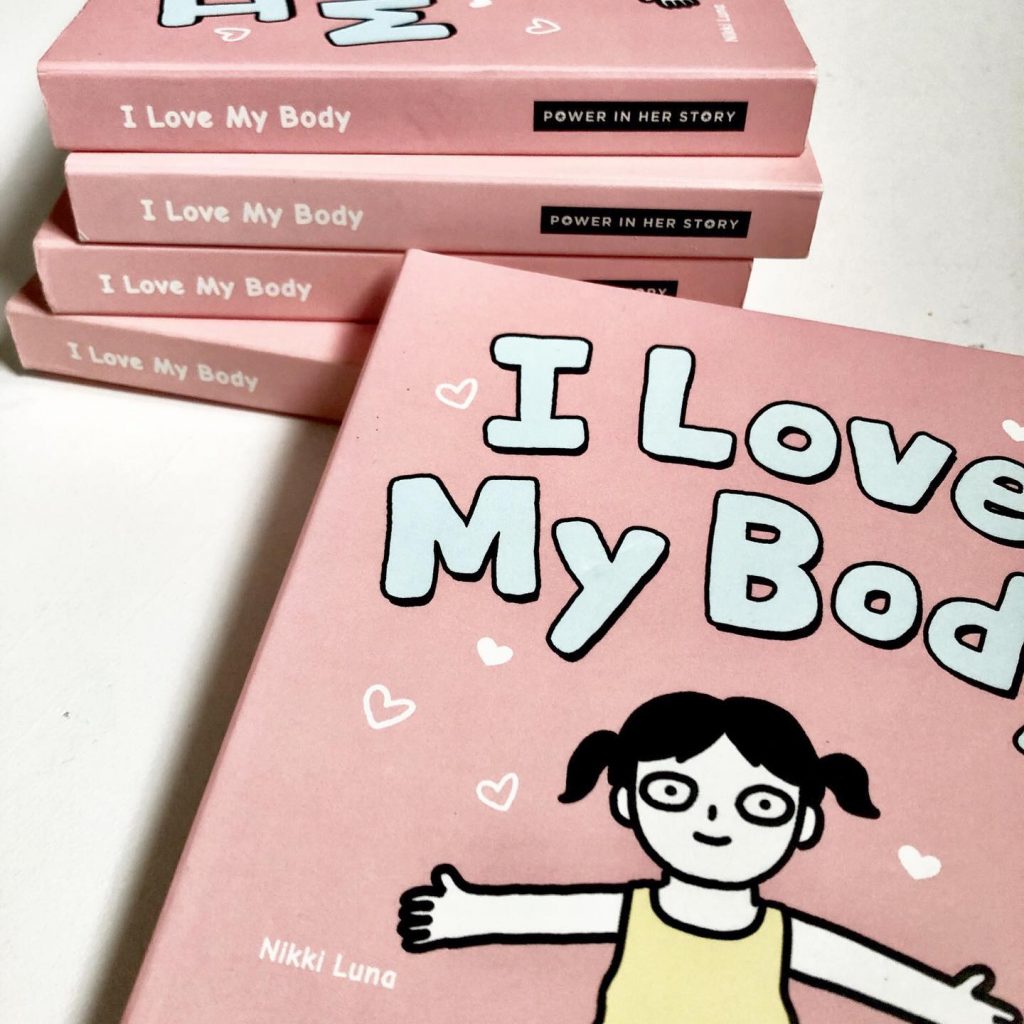 "The book is pretty basic. I wrote all the body parts babies or children are actually starting to discover from their feet, hands, and heart, then focusing on how they can try to protect their body from everyday activities then emphasizing on claiming that their body should be theirs and theirs alone," Luna told Nolisoli in 2018.
Two years later, the book is again reimagined in a new format: a video where the story is told by actress Angel Aquino.
The version Aquino reads is in Filipino, which has never been published in part due to the pandemic.
[READ: How to teach your kids about consent]
Luna says, "In light of this dilemma I realized the need to create a video with the words of the Filipino book with Angel Aquino bringing to life the gestures of the child in our book."
The goal of "I Love My Body"/"Mahal Ko Ang Aking Katawan"—even with the video storytelling version—remains, which is to make this information on consent and women's rights accessible to everyone. This is why Luna and PIHS are making the video free for use in public schools, barangays, communities, barrios, church organizations, progressive community orgs and homeschooling teachers among other non-profit platforms.
"It is important to reach marginalized communities especially with the rampant online child abuse material peddled, as I have seen in your full reports/features as well," Luna says.
"Anyone in need of this, it is for free. Though there are limitations to the use especially if it would be used by for profit companies. This is for non-profit and educational purposes only. Aside from academics, the value of well being and girl-child rights/children's rights must be integrated in their learning. We hope to help inform parents, teachers, students, those in school or not, social workers, shelters, homes anyone who may have access to the internet."
Get more stories like this by subscribing to our weekly newsletter here.
Read more:
Nikki Luna's latest exhibit sheds light on the struggles of women in an anti-woman society
Feminist artist Nikki Luna wrote a children's book about gender empowerment
TAGS: Angel Aquino children's book Consent I Love My Body Mahal ko ang Katawan Ko Nikki Luna Power in Her Story