When it comes to innovative and surefire delicious dishes, Gallery by Chele never disappoints. After blessing foodies with a scrumptious quarantine takeout menu, the restaurant is introducing new dishes once again this October.
Gallery by Chele also introduces new bites like CE mussels (a combination of curry, local pear and mint), Roselle (made of mackerel, radish and alugbati) and Kraby (a combination of blue crab, pineapple sorbet and avocado) to its tasting menus.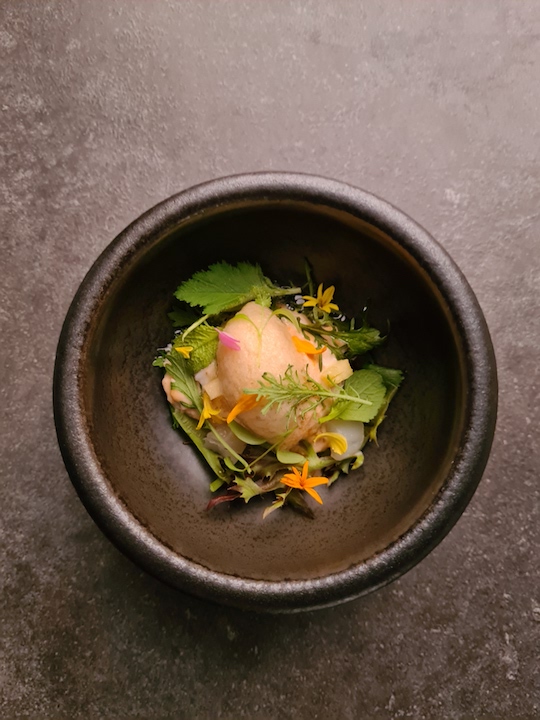 Customers will also have new desserts like Pavlo mango, which is made of meringue, calamansi and basil, pandan flan and the Kerif ice bowl to dig into.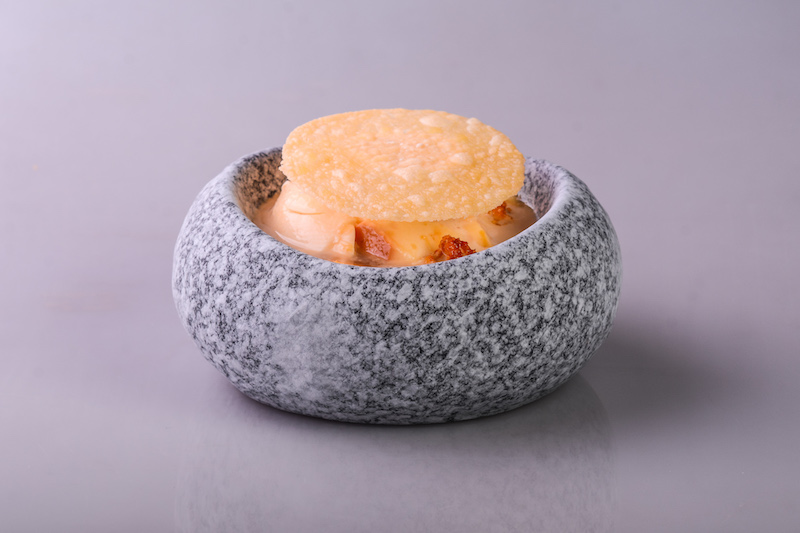 Recent favorites like kare-kare bonbon (a combination of peanut praline, beef cheeks and bagoong mayo), uni crisp (made of pomelo, cacao nibs and alamang), and Across The Seas (a combination of tenderloin, sherry wine jus and red rice) are also in the restaurant's new menu.
These new dishes will be served at Gallery by Chele as it welcomes customers back to its dining space in Bonifacio Global City once again this Oct. 1.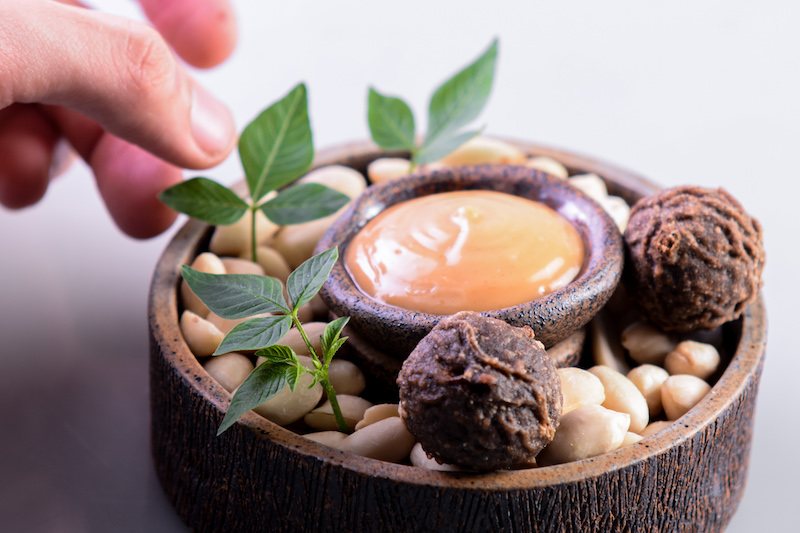 "We know that our guests want that feeling of normalcy. Know that Gallery by Chele is doing everything to keep them safe. Our challenge now is how to seamlessly weave our dining experience with necessary health and safety protocols, maintaining that sense of easy elegance the guests have come to expect," says Gallery by Chele restaurant manager Anne Bestoso.
The restaurant will also continue to make the takeaway menu they launched during quarantine available. 
"Inspired by Chele's childhood and his mother's home cooking, Gallery at Home proved so popular that we decided to serve these dishes as part of the private dining experience during the general quarantine. The Spanish Signatures will continue to be part of the private dining and delivery menus even as we return to regular dine in service," says executive sous-chef Carlos Villaflor.
All photos from Gallery by Chele
Get more stories like this by subscribing to our weekly newsletter here.
Read more:
A remarkable vegetarian meal and an urban garden at the newly-transformed Gallery by Chele
Gallery by Chele's new dish has its own comic strip by Garapata
Restaurants are partially reopening, and Rockwell is taking extra precautions
Writer: YANN MAGCAMIT