A remarkable vegetarian meal and an urban garden at the newly-transformed Gallery by Chele
I gave Gallery by Chele a challenge—and by challenge, I mean restrictions: A lacto-ovo vegetarian meal plus minimal sugar. This is how they responded
Nov 4, 2019
Gallery by Chele has been transformed. The white tablecloth restaurant, known for its forward-thinking tasting menu, garnered a reputation for being a little starched, a little buttoned-up. That's changed quite a bit as the establishment re-strategized their approach to dining.
Now, the restaurant is divided into two spaces. Enter the wood-paneled room and you'll encounter the open space, consisting of the foyer, bar, open kitchen and a few tables. Here, diners can enjoy drinks, and the ala carte and tasting menus. Chele Gonzales, the restaurant's namesake and chef, wanted to do away with the stuffy vibe. "People in big groups can come for drinks, unwind," Chele says.
The second chamber, known as the dining area, is the more intimate space, designed for guests who come for the tasting menu. "We wanted to create different experiences," Chele says. An automatic sliding door opens to reveal dimmer lighting, hushed ambiance and hammered gold objects suspended from the ceiling.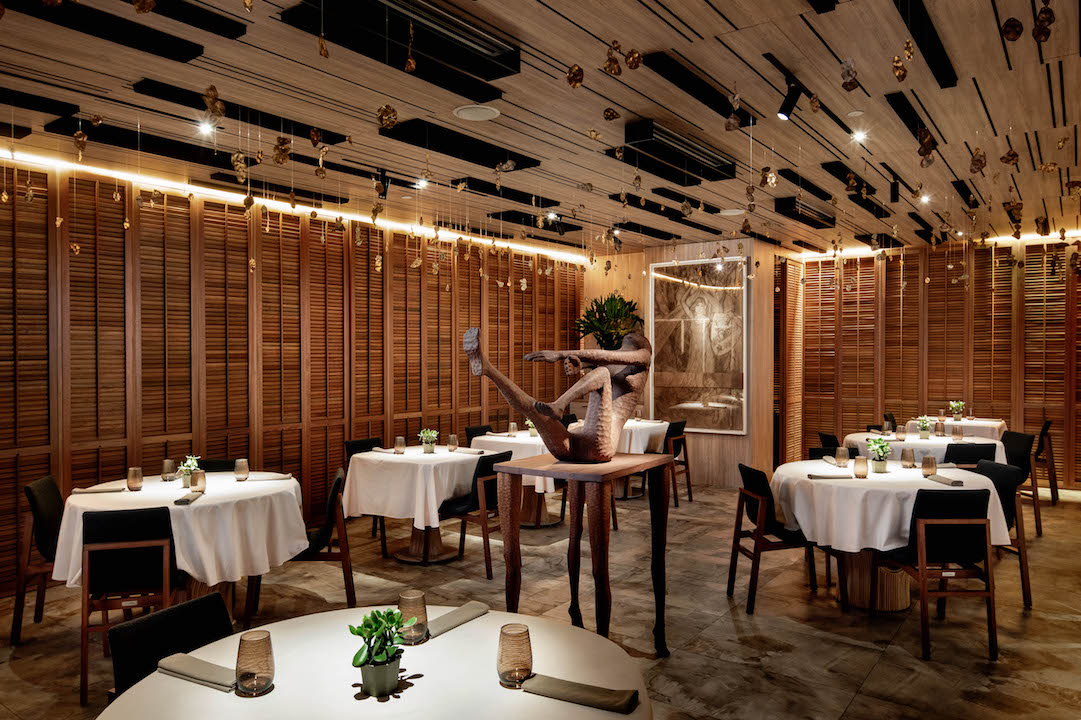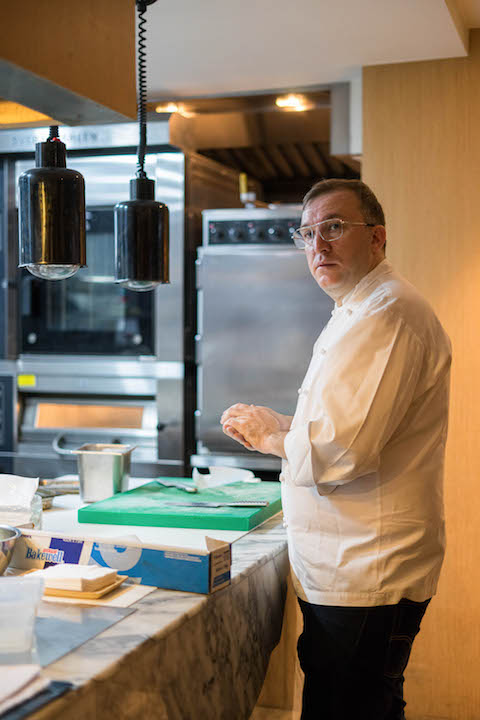 It's here that I enjoy my tasting menu. My restrictions, I told the restaurant in advance, is substantial but not quite as vast as people think. I'm lacto-ovo vegetarian (meaning I eat mostly plants, some dairy and eggs), and I avoid refined carbs and sugar.
Chele did a spin-off of their nine course menu, opting to replace steak with cauliflower and pork with beets.
The prologue consisted of takoyaki (the octopus was substituted with eggplant, which was delicious), goat cheese-filled mochi and an ube taco.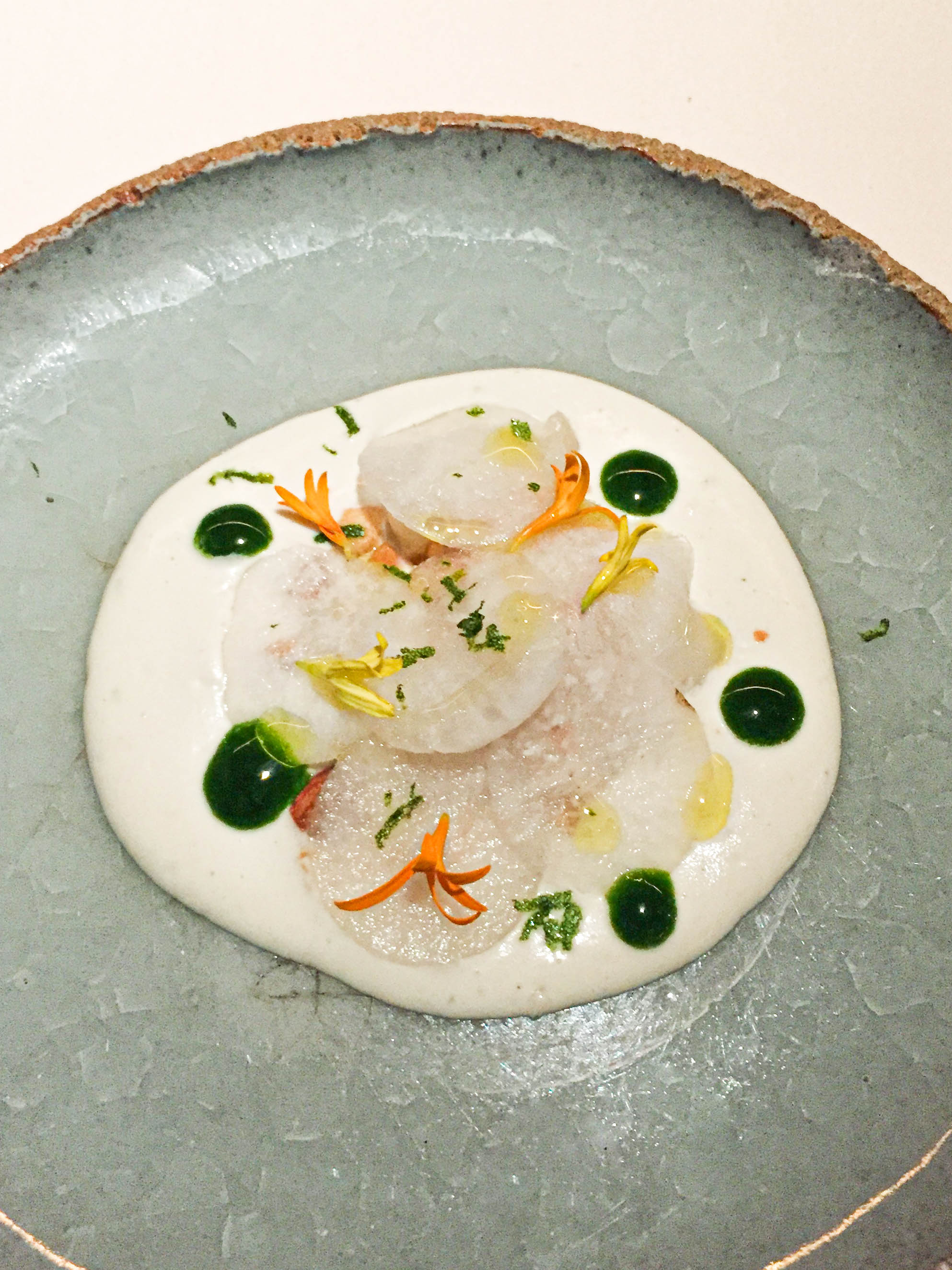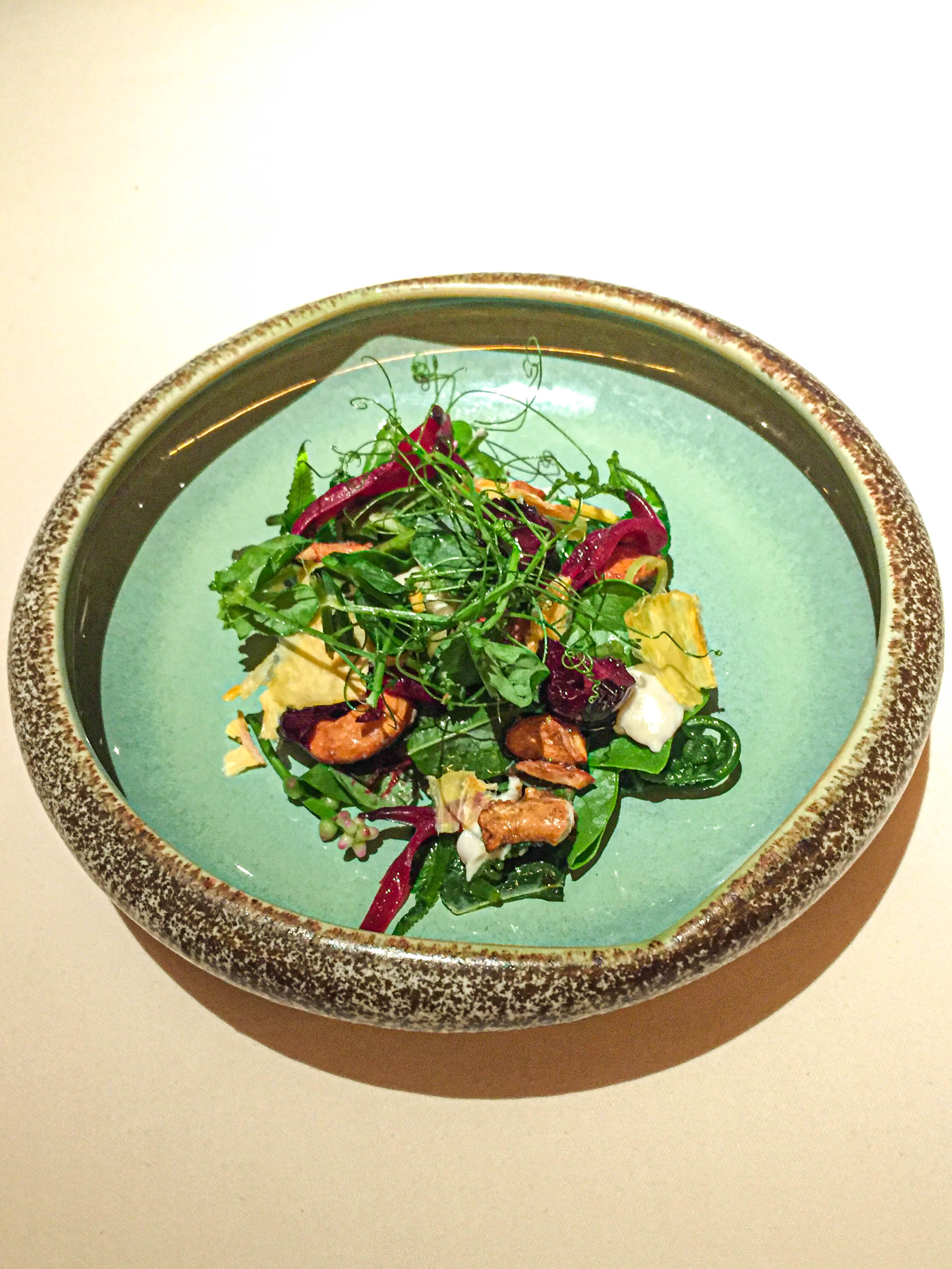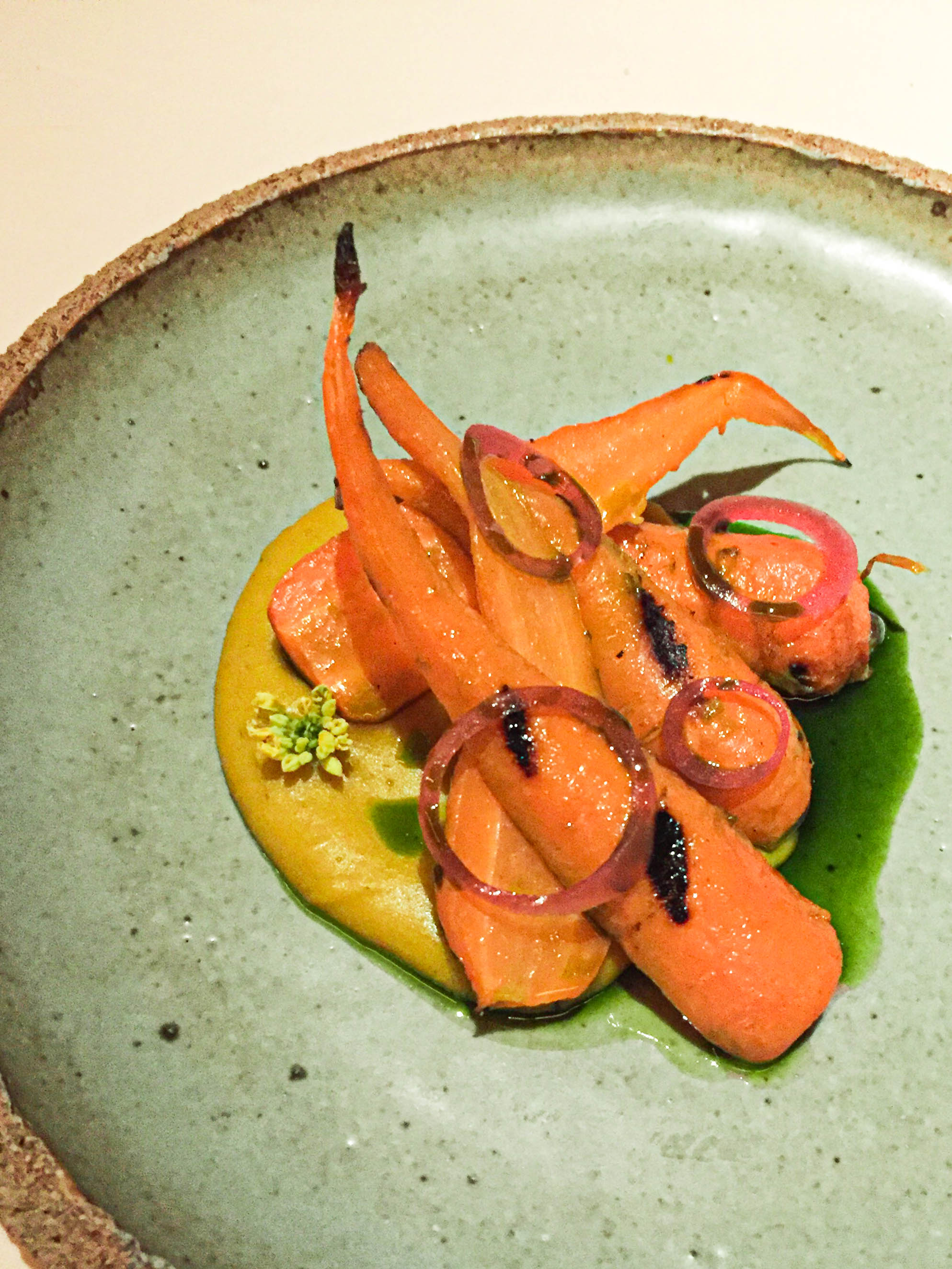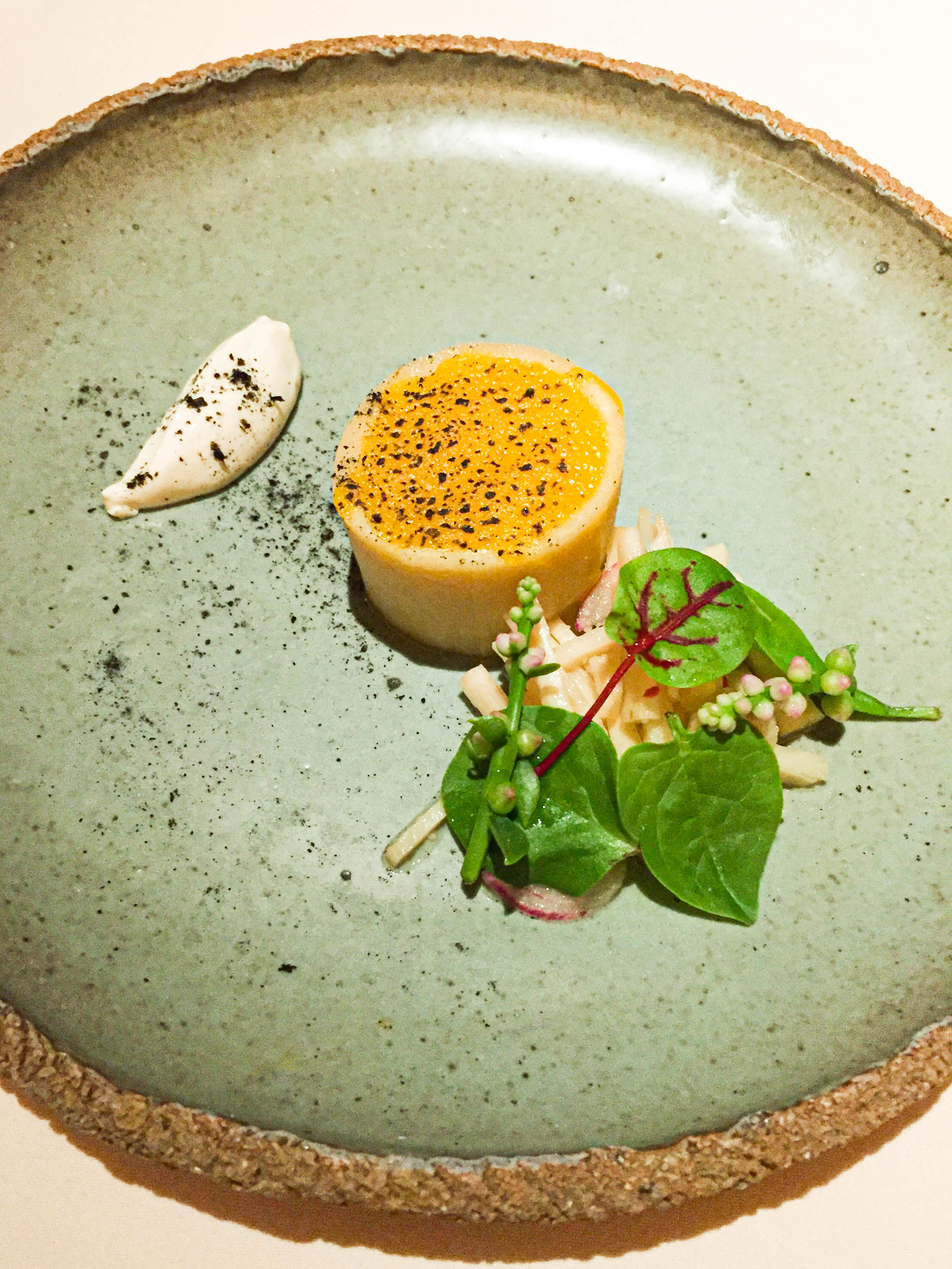 The menu proper opened with mushroom ceviche, layered with pickled radish and dotted with cashew cream. Highlights include sweet roasted carrots over a vegetable emulsion (I picked up on the squash) with pickled shallot for texture, and a grilled shaved eggplant dish with vegetable purée and sous vide egg sitting in a light onion broth. In my menu's liner notes, I scribbled "FAVE!!!!!" and "Who needs steak when veg is this good?!" (I'm no Ruth Reichl.) 
Chele played around with the concept of vegetarian fare masquerading as meat. A course dubbed "bamboo" replicates the appearance of bone marrow, with bamboo replacing the bone and ginataang squash purée role-playing marrow. It's a clever nod to meat-lovers who claim they'll never be satisfied with plant-based food. "Here's your meat!" the dish seems to say. "Have you seen 'The Game Changers' on Netflix yet?"
There was a sweet course with banana sorbet (no added sugar, I asked—twice), chocolate mousse, and kombucha. "The kombucha adds complexity," Chele says.
The meal concludes with dessert, which they refer to as the epilogue, and is not part of the nine-course menu—this is probably part 14 and 15. Instead of their version of bibingka, which the restaurant will also be selling for guests who want to take home or give as presents, they served me coconut custard, since my restrictions didn't allow for it. Chele urged me to try the bibingka, their version of the rice cake with the texture of a Japanese souffle cheesecake. I refrained, because there's a "tiny, very small, very little" amount of sugar, according to Chele.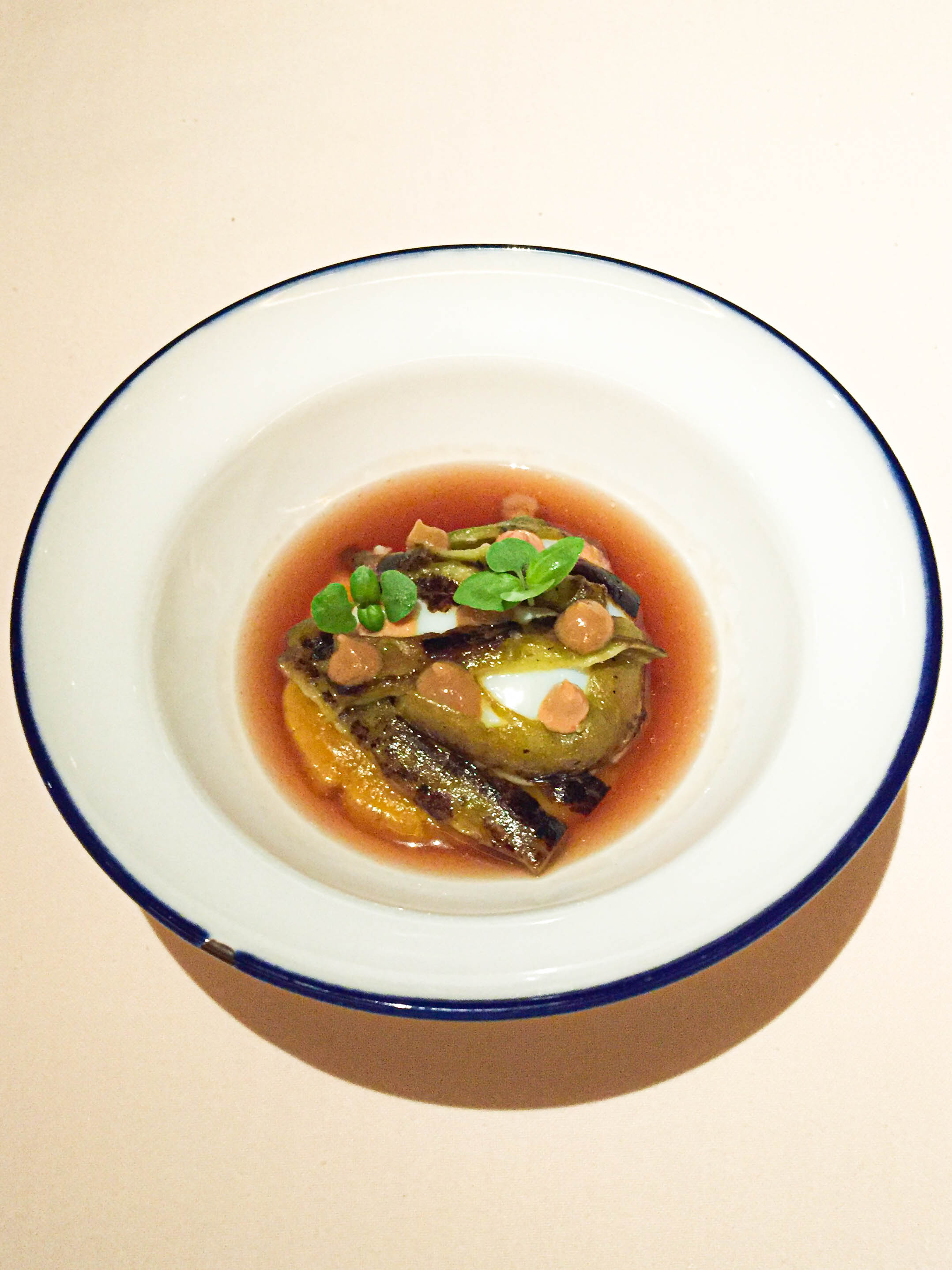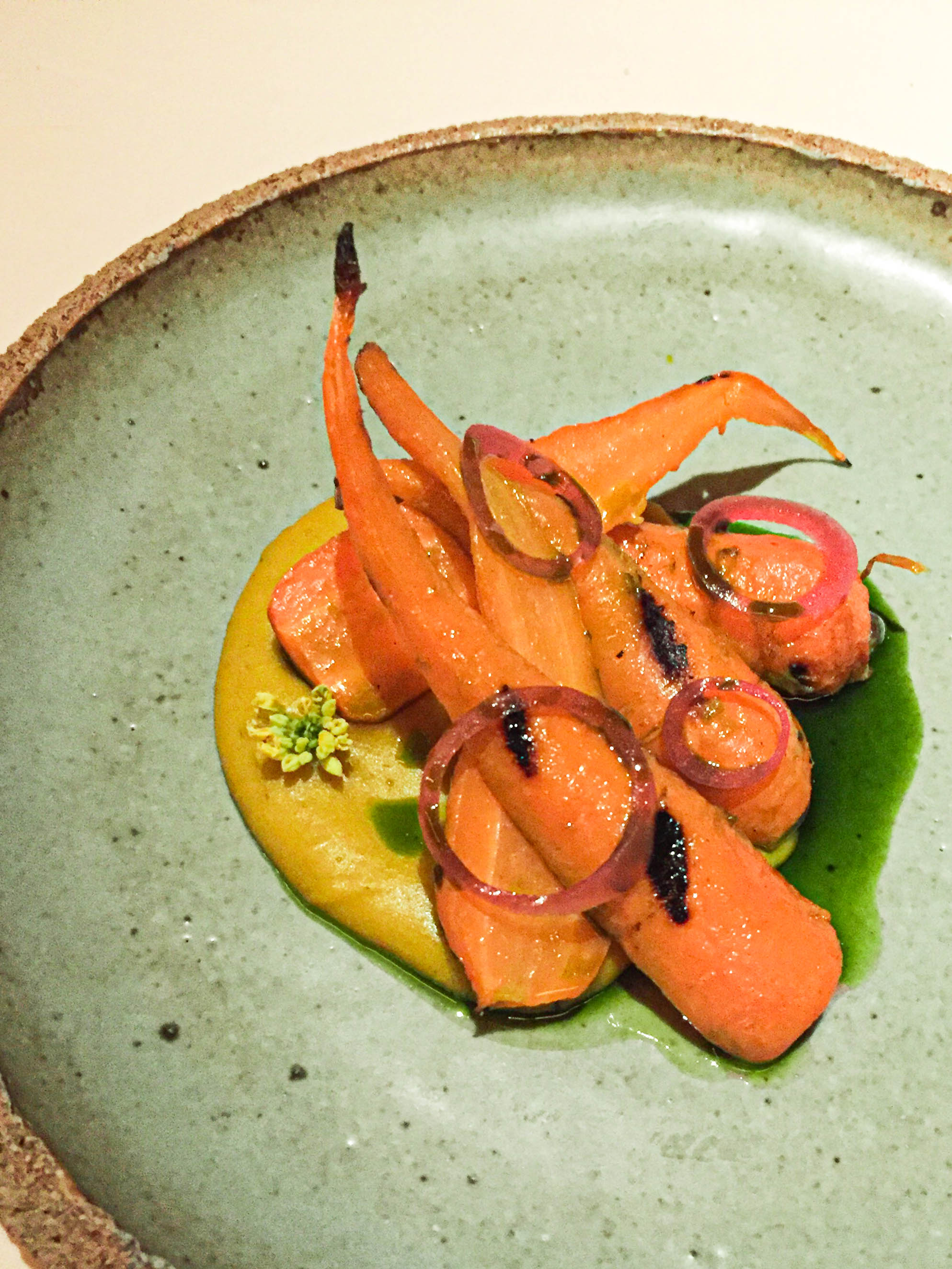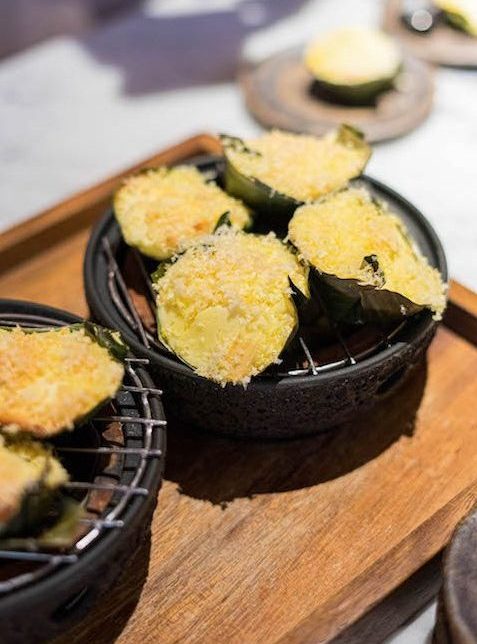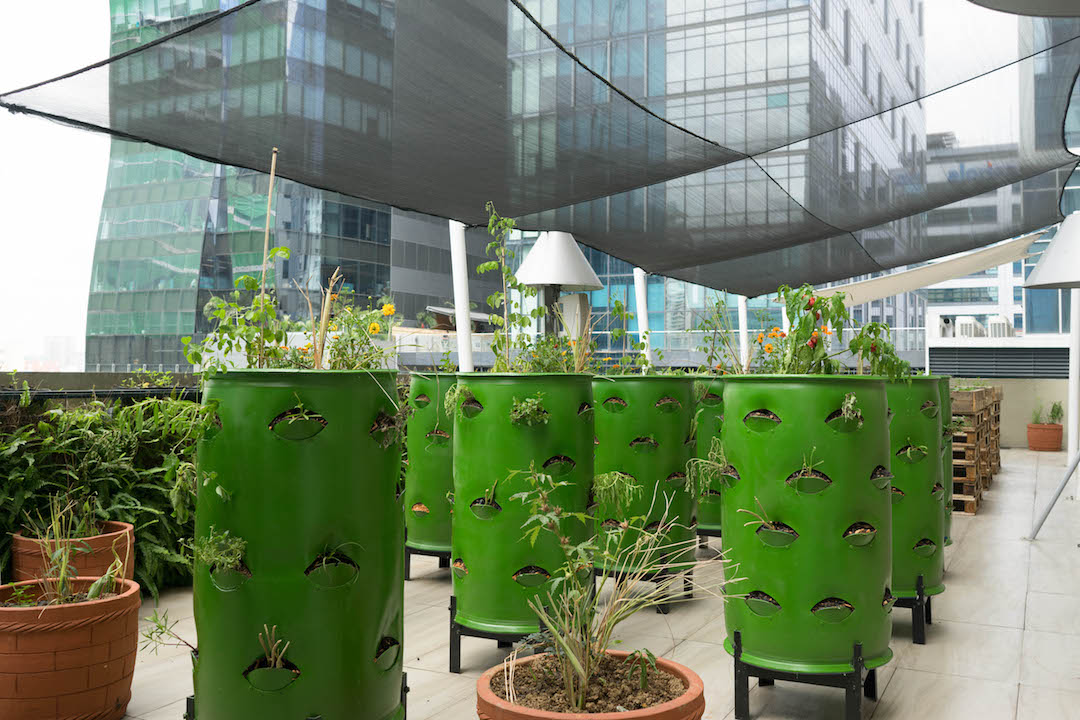 Though I skipped the bibingka, I can note with confidence that the vegetarian meal was successful. The kitchen wasn't afraid to tackle plant-based dishes. Chele and his team are constantly focused on innovation. There's a lab where they brew their own kombucha, and some vegan cheeses are aging in the chiller. ("Can I smell?" I ask politely, when they present me with the tray of dairy-free cheese.) They recently erected an urban garden, which sits under a canopy of net on the building's balcony.
"Having our own urban garden is both a blessing and a challenge," Chele says. "It makes us ask important questions: how can we make better use of our small spaces and limited resources? How can we live more sustainably? How we can keep connected to the natural world? I believe that the greenhouse is a big evolution for the restaurant. And we hope that this will inspire people to be more aware and be more involved."
Get more stories like this by subscribing to our weekly newsletter here.
Read more:
Gallery by Chele's new dish has its own comic strip by Garapata
Vask reopens as Gallery by Chele and only uses local ingredients
How to cook beef tapa by chef Chele Gonzalez | Nolisoli.ph Chef Series
TAGS: chef chele gonzalez Chele Gonzalez Gallery by Chele lacto-ovo vegetarian vegetarian vegetarian menu