On a typical working day, architect Arts Serrano is constantly on his laptop, his colorful polo shirt setting off well against the predominantly white walls of his office. The space is bare, with a few adornments placed here and there. Near where Serrano works, a life-sized standee of Dolphy is mounted—an amusing homage to how the late actor once set up a production house in the very same room. The focal point in the office, however, is a huge, clear window that gives a panoramic view of modern-day Escolta.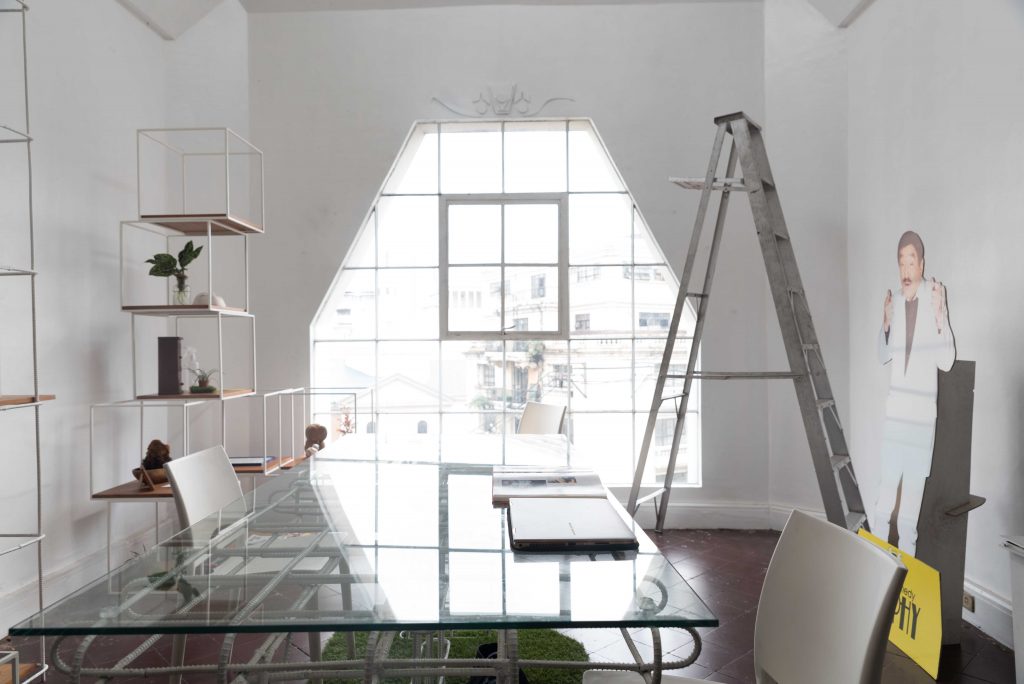 "The first thing I really fell in love with was the view," says Serrano, the principal architect of One/Zero Design Collective. "When we came in, the windows were really big, and I wanted them to be the highlight." His vision for the space, which is on the fifth floor of First United Building, is to be non-conclusive and very transparent. As a general rule, he didn't want anything blocking the view.
Another source of curiosity in the source is the conspicuous use of reinforced steel rods as the base of the main area's two tables. At the far end of the room, a small outlet is tucked, brought out for use during client meetings. The interiors are kept to a minimum, in keeping with the firm's name. In mathematics, the result of one divided by zero, Serrano explains, is undefined. "In my practice, and I guess in everybody else's, we are constantly trying to define ourselves. Our cities are evolving fast, and it is this dynamic quality that we are trying to interpret in the spaces we design—may they be in old places rich in character or new places looking to connect to a deeper context."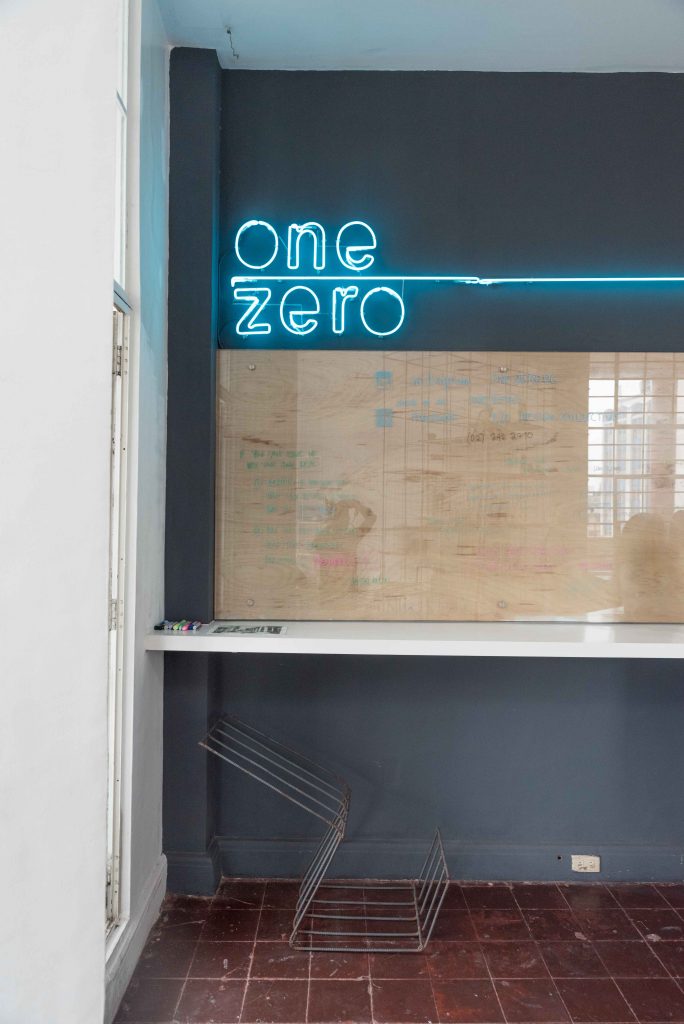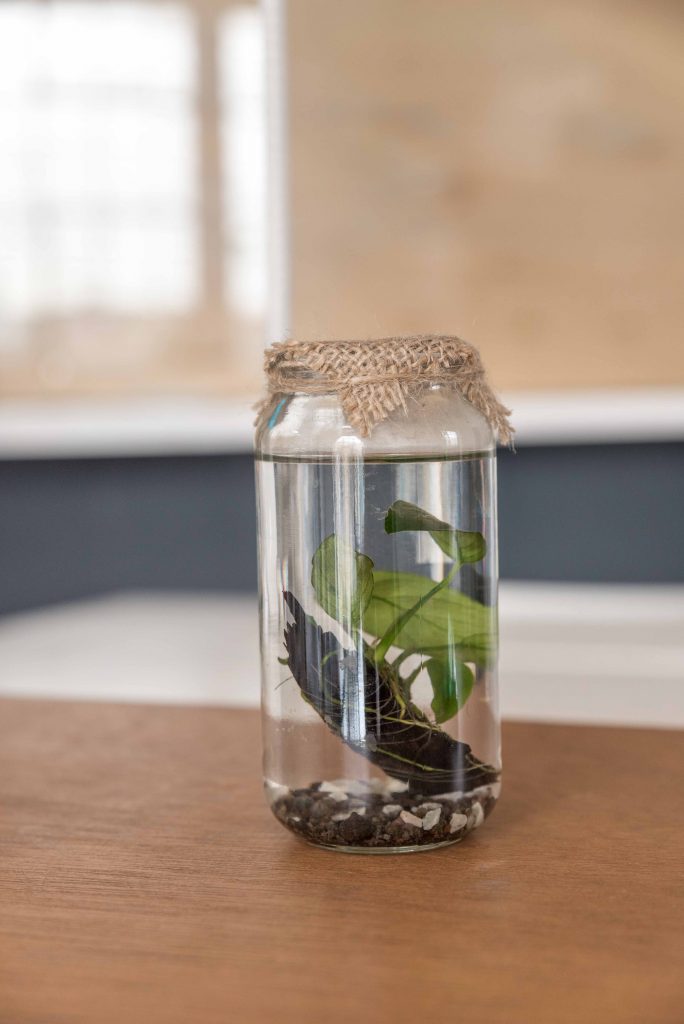 One/Zero Design Collective was established about a year ago but has quickly piqued the curiosity of many, not the least by its office found in an unassuming location that has seen better days in the past.
Serrano quickly brushes away this notion, however. "We see Escolta as a creative hub, as a maker district and cultural district. It won't really be a corporate area like the glossier parts of our city. We just have to accept that it has limitations. I think right now, it is perfect for this type of creative industry," he says.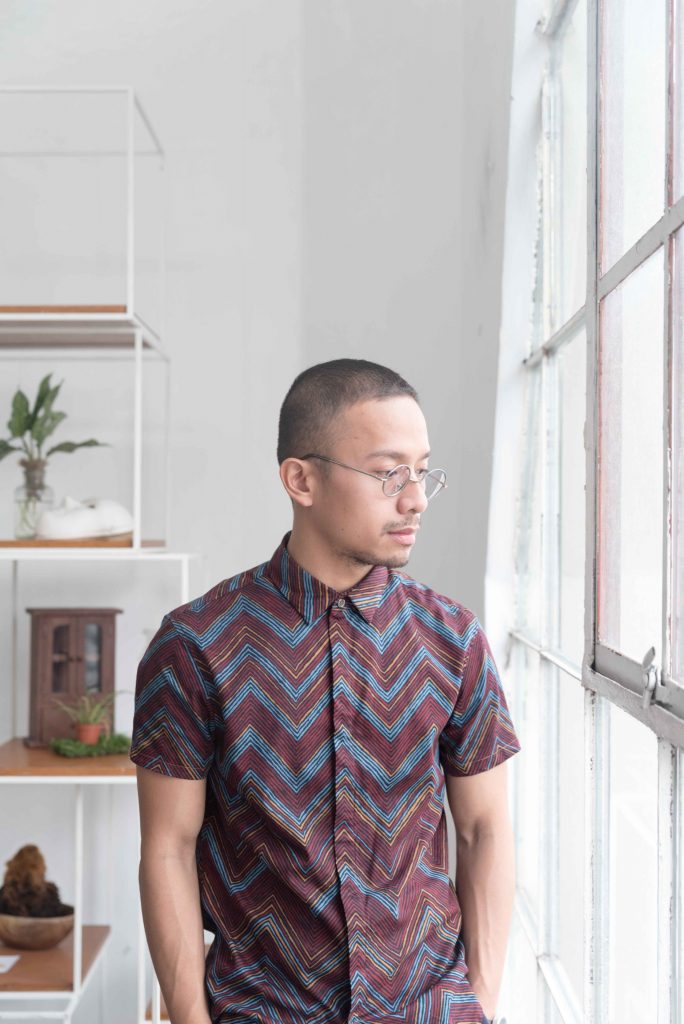 Working as a freelance architect before he established the studio, Serrano wanted a space of his own where the community itself will inspire him. "It made sense, as an architect anyway, to be inspired by the views I have here, like the Roman Santos building, the Regina building, and the Santa Cruz building, which are all part of the 1920s movement of some architects to define Manila," he says. To him, Escolta is a huge chunk of the Filipino identity.
One of Serrano's overarching goals is to propagate the authenticity of the forgotten area, where European architecture still stands and is gradually awakening towards revitalization. He admits that the location choice was a bit of business risk at first. "Before, security was really bad, and after 7 p.m., everything would be shut off ," he describes. But with more people realizing the revived action within the district, he says Escolta has been vastly improving.
It's a kind of buzz that Serrano, along with other startup groups based in the building, like the artist-run collective 98B Collaboratory, wants to nurture. "We all have our eyes on the same goal: to bring more people to Escolta, uplift what people know about it and don't know about it, and present what we can as makers." In fact, One/Zero and 98B had collaborated in the construction and design of what is now the Hub, an incubation space that allows concessionaires to present their crafts.
"Our cities are evolving fast, and it is this dynamic quality that we are trying to interpret in the spaces we design—may they be in old places rich in character or new places looking to connect to a deeper context."

Arts Serrano
It's one of the reasons why Serrano finds fulfillment in working in Escolta. "Being based here, I get to do a lot of work with other creatives. What I realized in the past year is that the value of collaboration is really the way to go," he says. "We have community-building, and I get influenced by them. It's a good exchange of how we all work." Currently, the creatives are working on activating other parts of the First United Building, such as a co-working space on the fifth floor, ideas for a transient backpackers hostel, and more creative offices.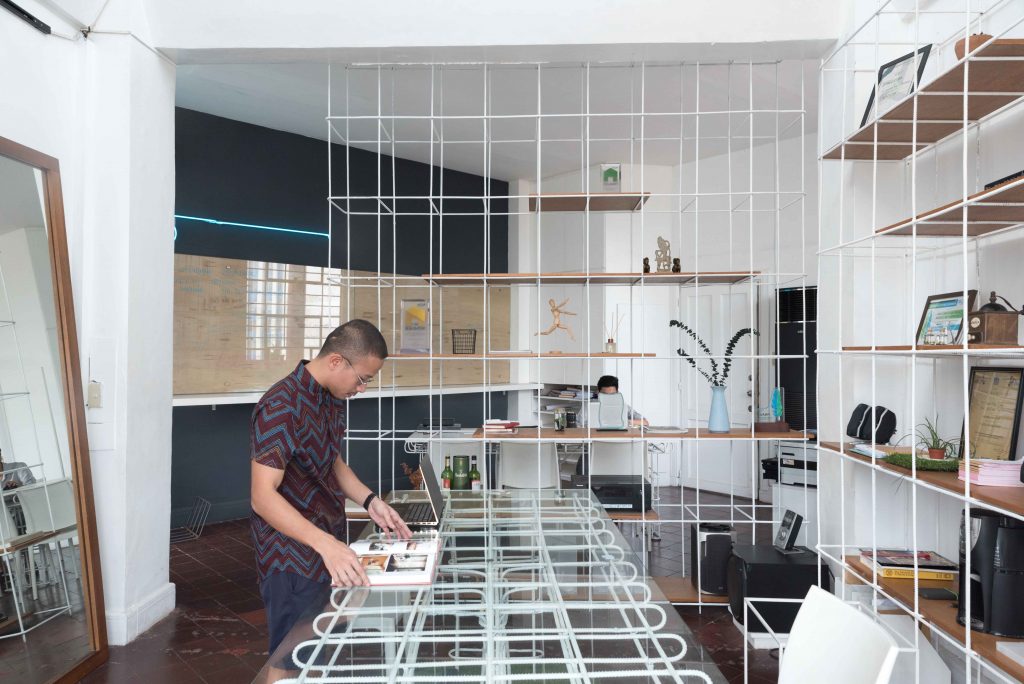 There's still a long way to go until Escolta finds its old glory. Serrano says they are trying to introduce new means of experiencing old spaces, in hopes of inspiring other old buildings in the area to follow suit.
"We're oversaturated with the city, and Escolta has more character than any place else," Serrano says. "Many would say it is dead, but I don't think it is."
This story was originally published in Northern Living, February 2017.
Writer: KRISTELLE ANN BATCHELOR
PHOTOGRAPHY PATRICK SEGOVIA