Devour these sticks of savory meat at Tori Tori
Try the shishamo, which is similar to tuyo but with hundreds of eggs
info
Tori Tori Kushiyaki Snack Bar

Japanese

11 a.m. to 12 a.m.

370-7017

₱

P300
Tori Tori Kushiyaki is a tongue twister of a name, which restaurant proprietor Derrick Co says was chosen for luck's sake: "Tori Tori" has eight letters, and the O's make an "8." But Co promises that nothing else about the dining spot is as complicated. "I like simple cooking and bringing out the natural flavors of the meat."
In the 20 sqm space along Wilson St., "space is my enemy," Co says. The place can seat 30, with additional seats outside. With such a small area and given his love for meat, Co stuck to serving yakitori and sushi rolls, cooked in Tori Tori's two kitchen spaces: one for sushi and another for grilled meats.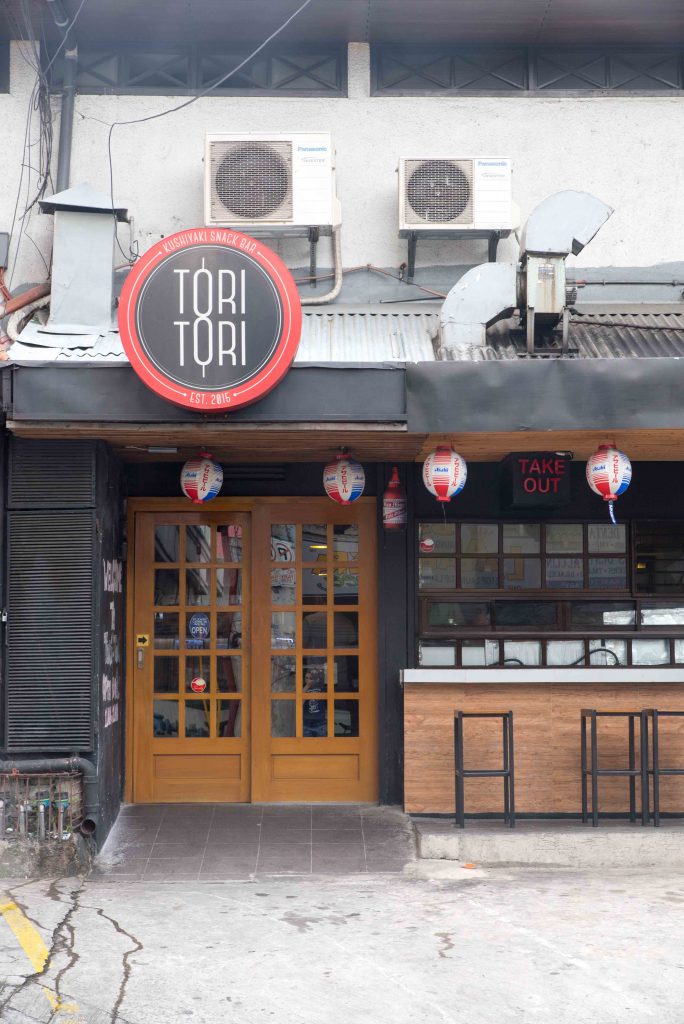 Though deemed as one of the most basic cooking techniques there is, grilling is not as simple as it seems. "You have to know every meat," explains Co. "You have to know which cuts shrink and which get tough when grilled." The tako tsukune or grilled octopus stuffed with chicken meatball, for example, can be rubbery when cooked improperly.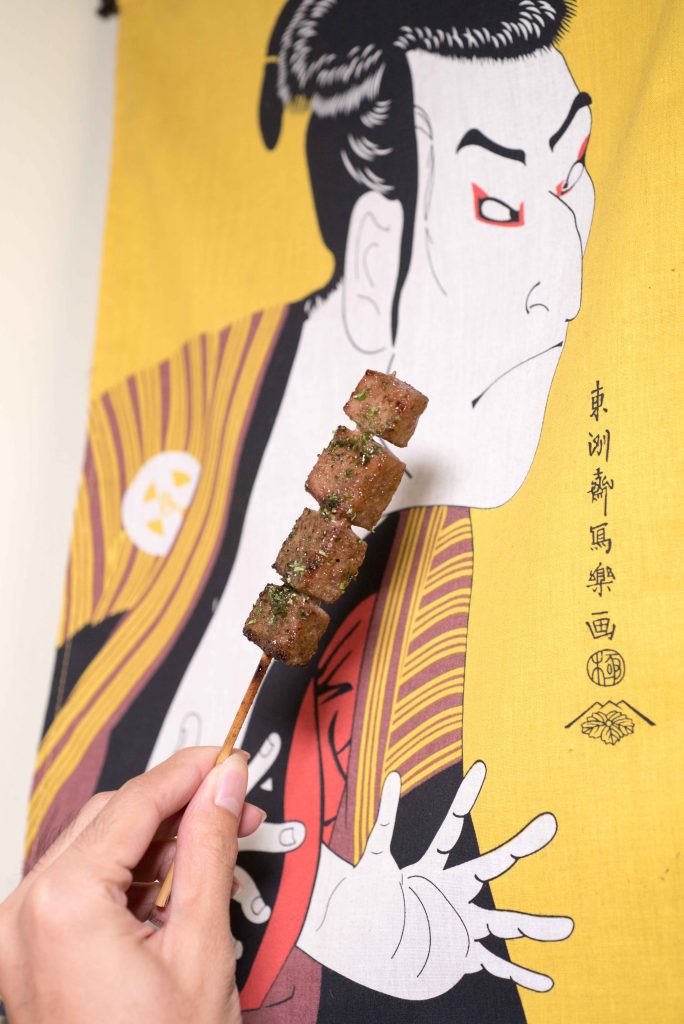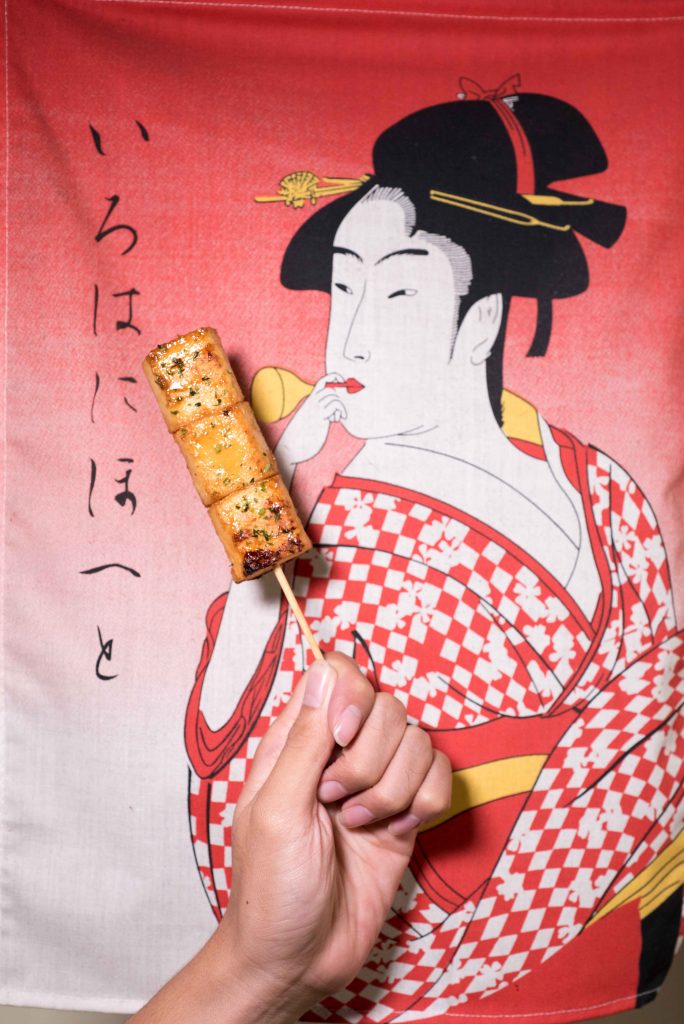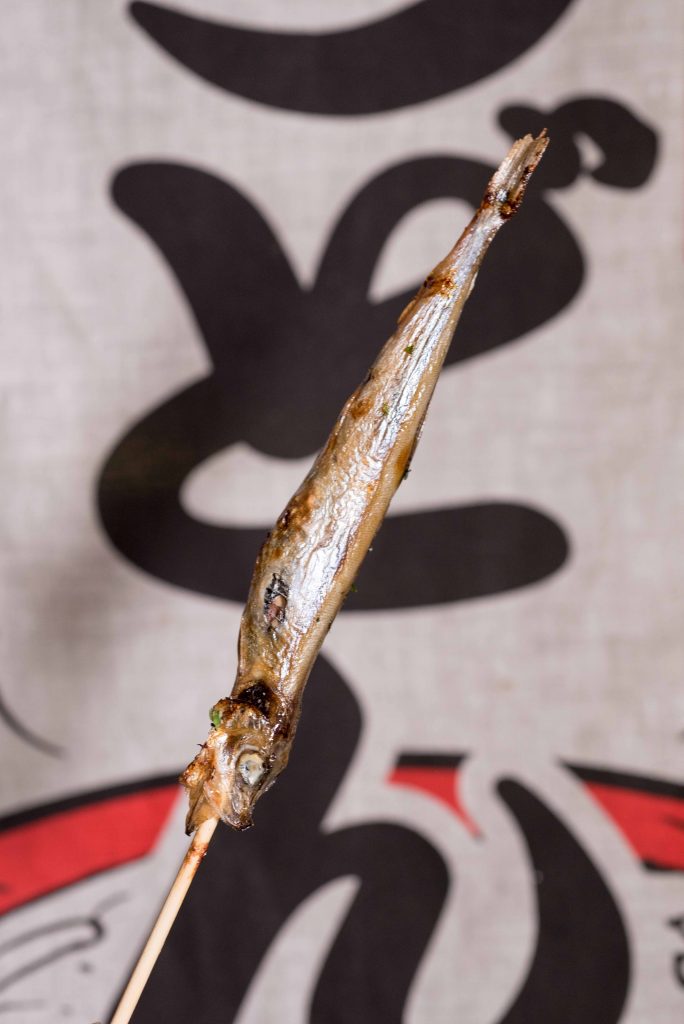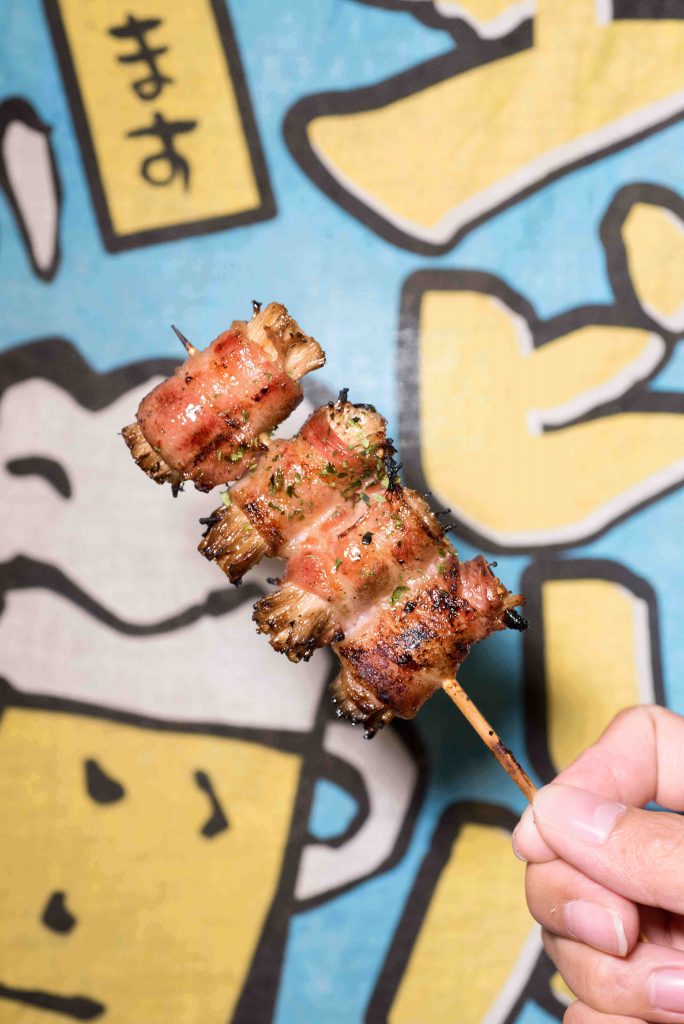 The meats served here vary from wagyu beef to simple skewered pork. For starters, the grilled eggplant reveals the savory taste of Tori Tori's yakitori baste, though the bacon enoki or bacon-wrapped mushroom is the easy favorite. The shishamo or grilled willow fish is a standout, with the small fish resembling tuyo or dried fish, albeit less salty. A bite reveals fish eggs hidden within, which adds a bold flavor. The combination of tastes would remind you of dinner cooked in an open fire by the beach.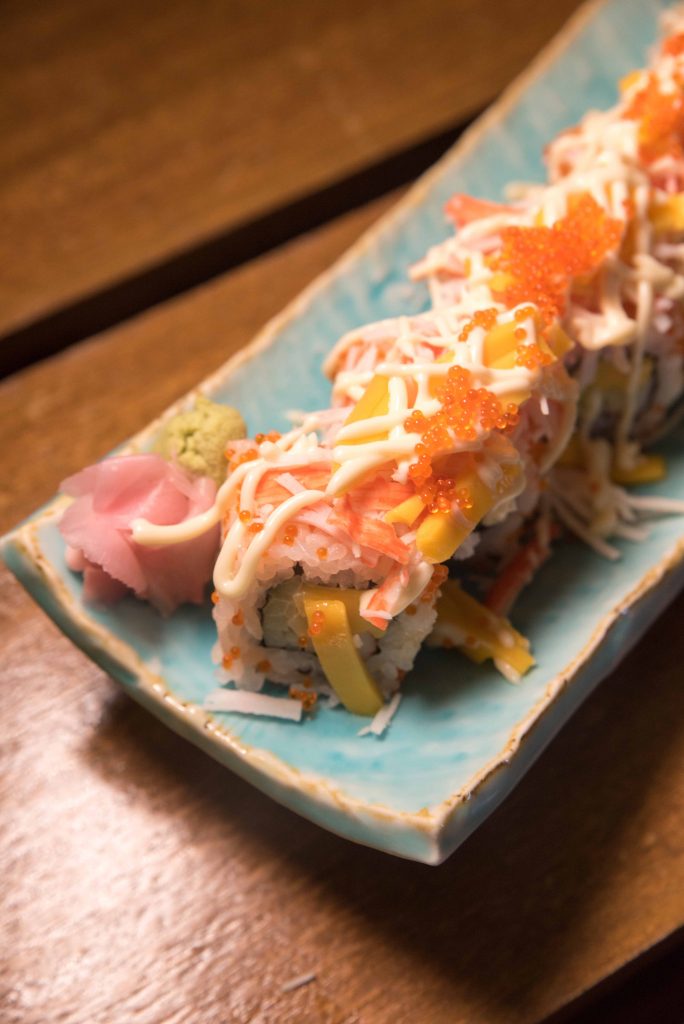 For the rolls, start with the special California maki. It's still the familiar roll but topped with more mango and cucumber, leaving the taste buds refreshed. The angus inari is angus beef stuffed in sweet tofu, the flavors of both components balancing each other.
Surprisingly, after trying out all of their offerings, the palate never gets overwhelmed; the only trace Tori Tori leaves is a smoky scent clinging to your shirt.
Two diners arrive at Tori Tori, and one of them asks for the half-filled bottle of whiskey he had left. They share it over a platter of special California maki and yakitori. For Co, this is how he wanted the place to be: simple, yet teeming with good conversations.
TAGS: barbecue Derrick Co grilled kushiyaki meat Tori Tori yakitori
WHY GO?
Tori Tori is a good place for friends. You can save your unfinished bottle of liquor for your next visit.
MENU