Sugar Factory is a sweet tooth's dream
Bowls of ice cream, mocktails that taste like chocolate bars, and a waffle version of the Banana Split made us fall in love
info
Sugar Factory

American

11 a.m. to 12 a.m. Mondays to Thursdays, 11 a.m. to 2 a.m. Fridays and Saturdays, 10 a.m. to 11 p.m. Sundays

958-5175 or 0916-7460716

₱

P2,000
At the corner of Shangri-La at the Fort's ground floor sits Sugar Factory, an American brasserie and retail candy store. Entering the store, you'll be greeted by a wide selection of sweet treats, most of them unavailable at your local mall's candy store.
Filipinos are notorious for their sweet tooth. It's almost impossible to have a meal without dessert or at least some form of sugar.
It is this understanding of the national palate that urged April Pascual, Chrizette Gutierrez, Fergus Lao, Niña Pascual-Lao, and Roman Mojica to bring home from the United States a souvenir far bigger than what any cardboard box could contain.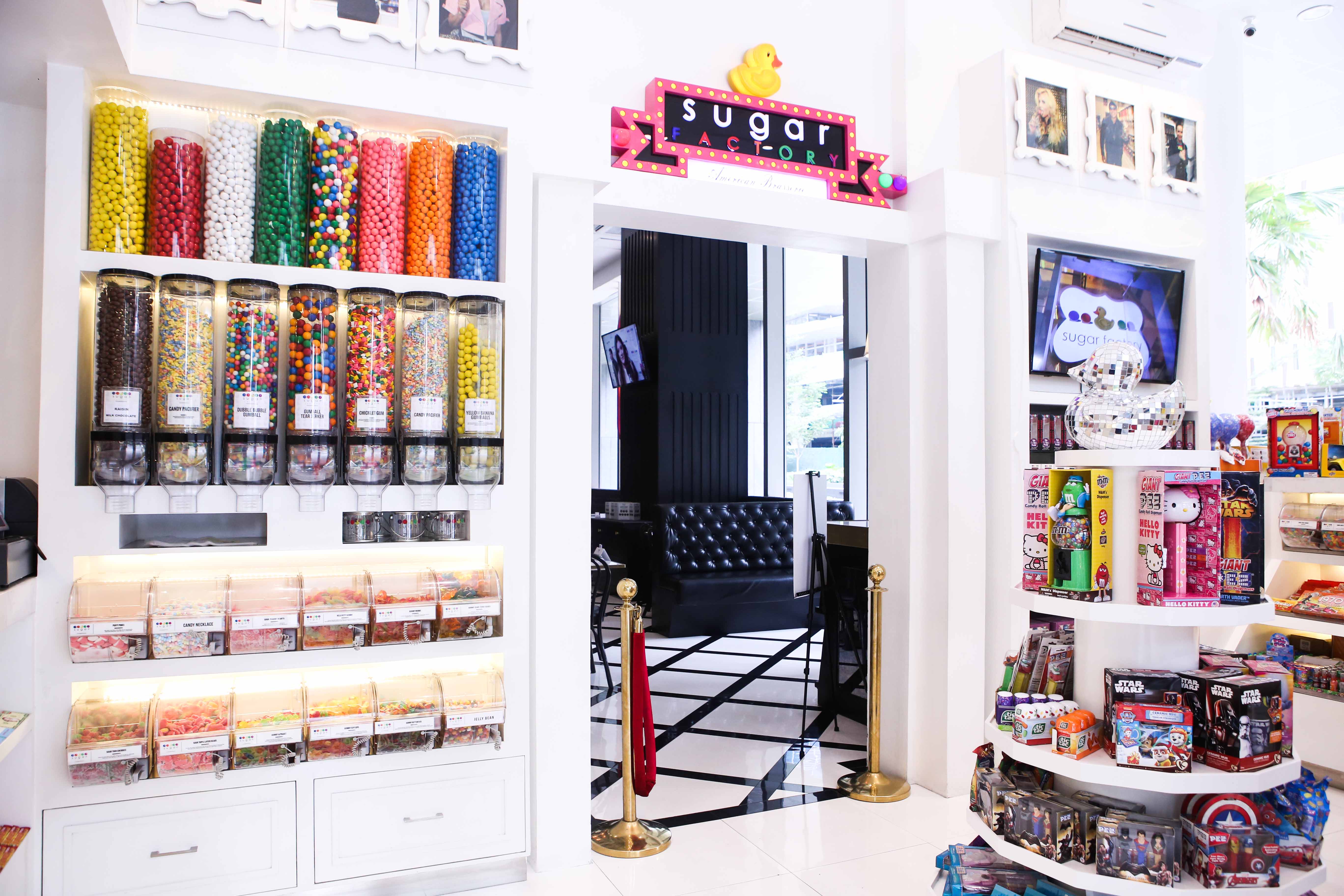 Once past the bright and colorful store facade, you'll be led to the two-floored dining space, decked in black and white like its American counterparts. Described as a "clubbed-up version of Willy Wonka's chocolate factory," the store has all its elements, from the floor tiles to the types of chairs to be used, and even to the interior designing of the restaurant, adhere to the guidelines set by Sugar Factory's head office.
The recipes in store have also been approved by the head office, with Sugar Factory Manila's executive chef receiving training to be able to execute the dishes as closely as possible.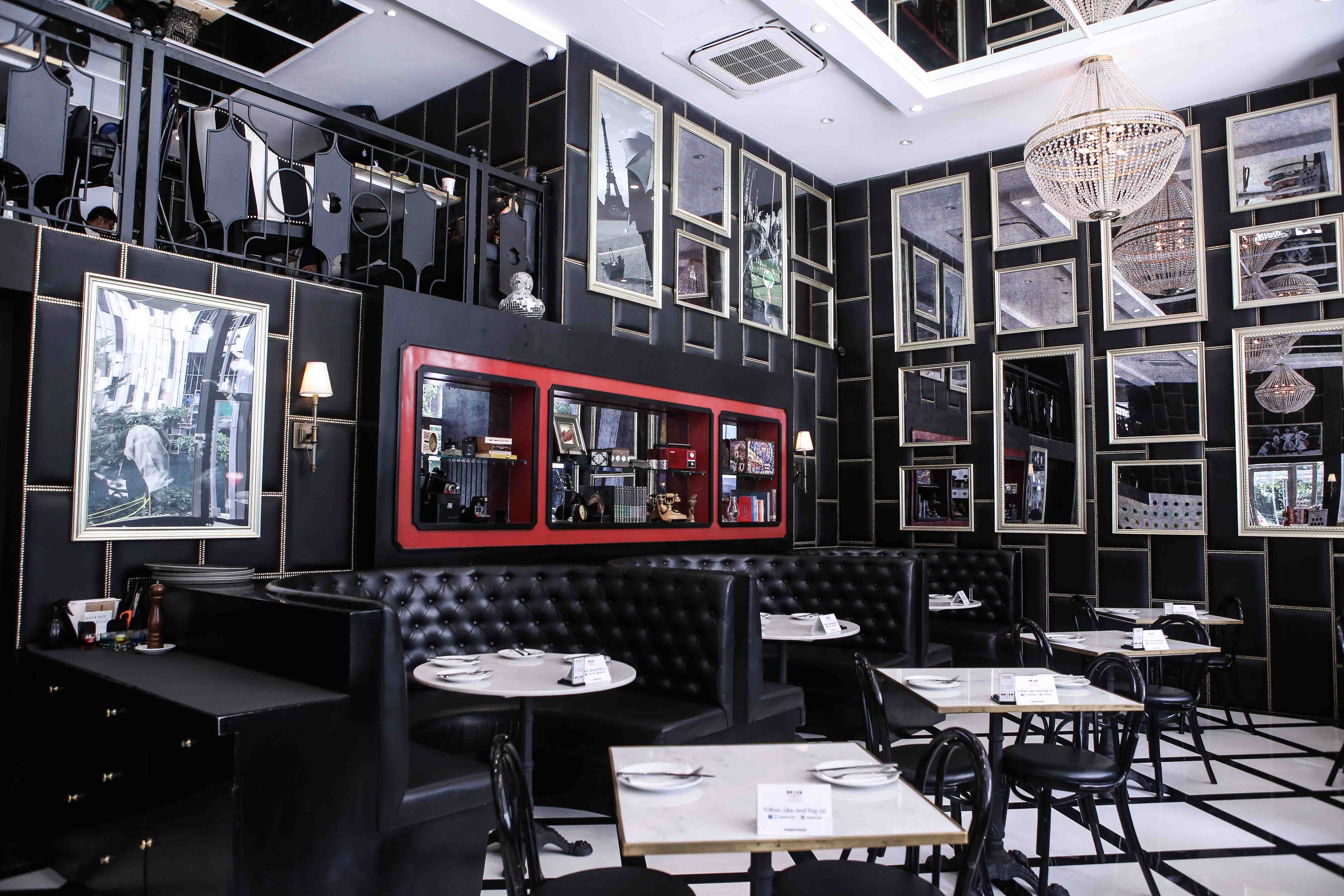 Before indulging in the saccharine creations Sugar Factory is known for, you can opt to start with some savory dishes to fill your appetite. The Pacific Salmon is served on a bed of asparagus, and topped with bacon and herb vinaigrette. Its saltiness is just enough to get you craving for sweets sooner and even more.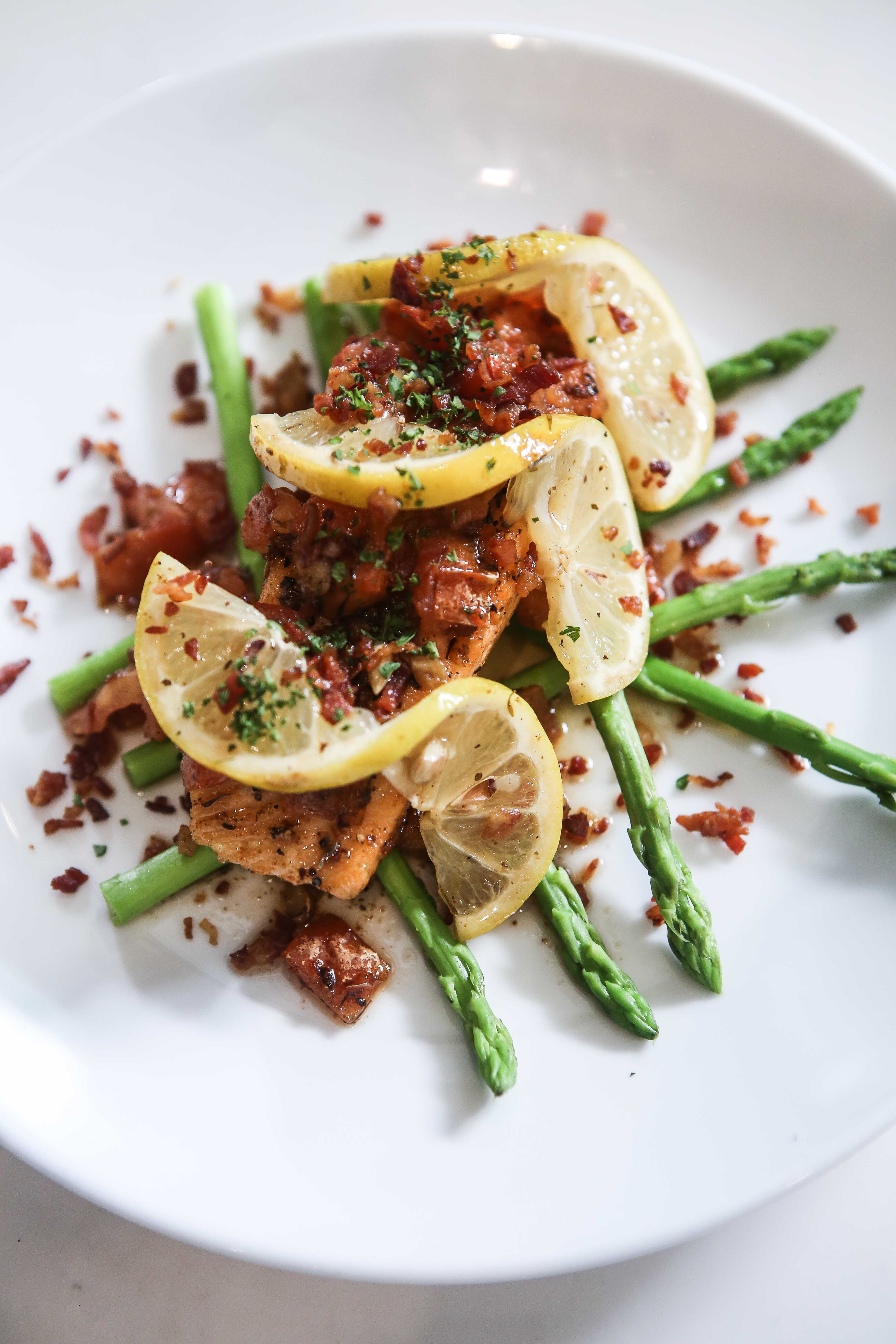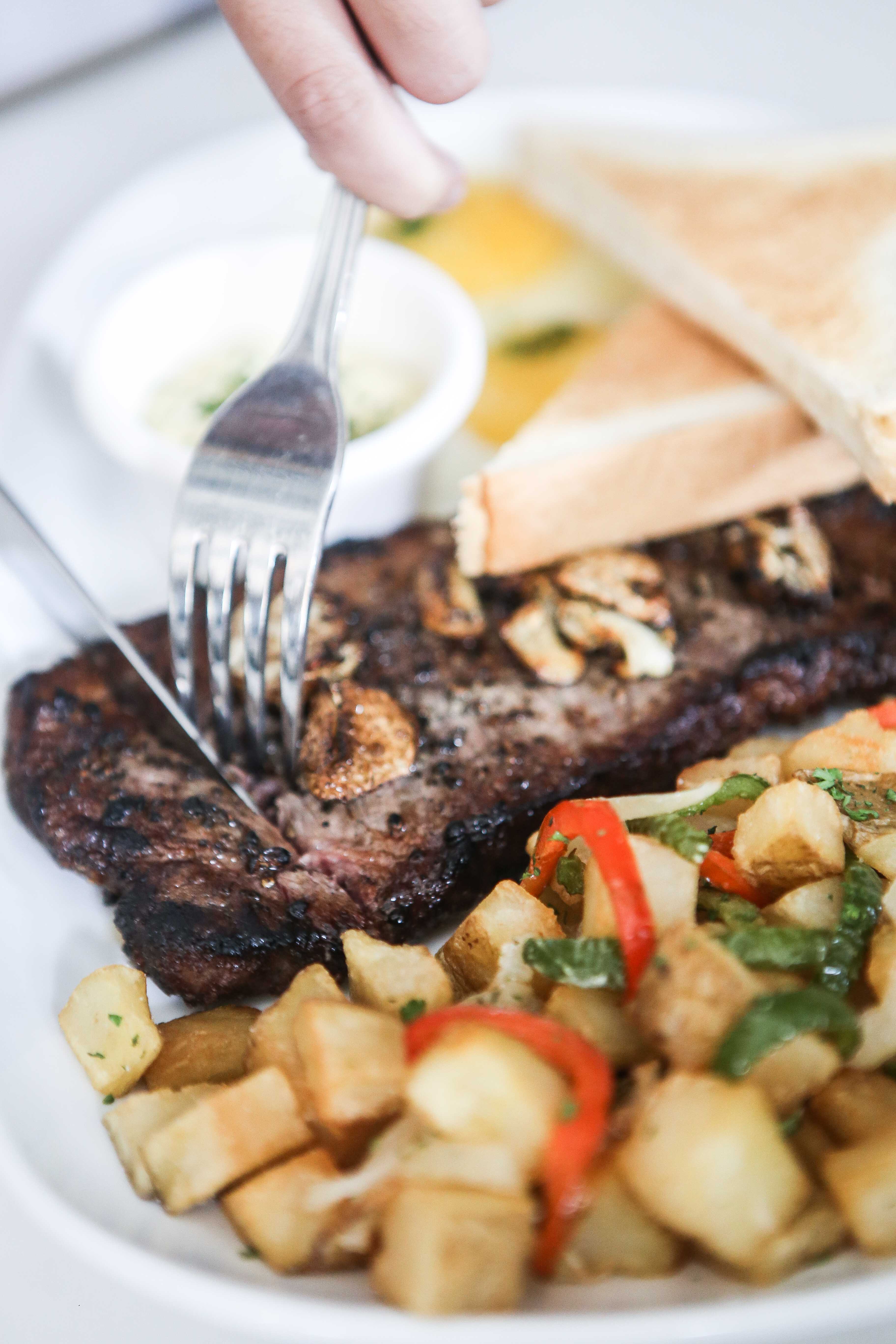 For something more filling, go for the Steak & Eggs—this all-day breakfast plate has NY striploin steak, slices of toast, and two eggs on the side, the way you want it. You can also go for a slightly more "traditional" American breakfast option with the Banana Split Waffles. It is topped with fresh bananas and strawberries, melted chocolate sauce, and chocolate crunchies for an added layer of texture to each bite. The waffles are topped with cream and vanilla ice cream.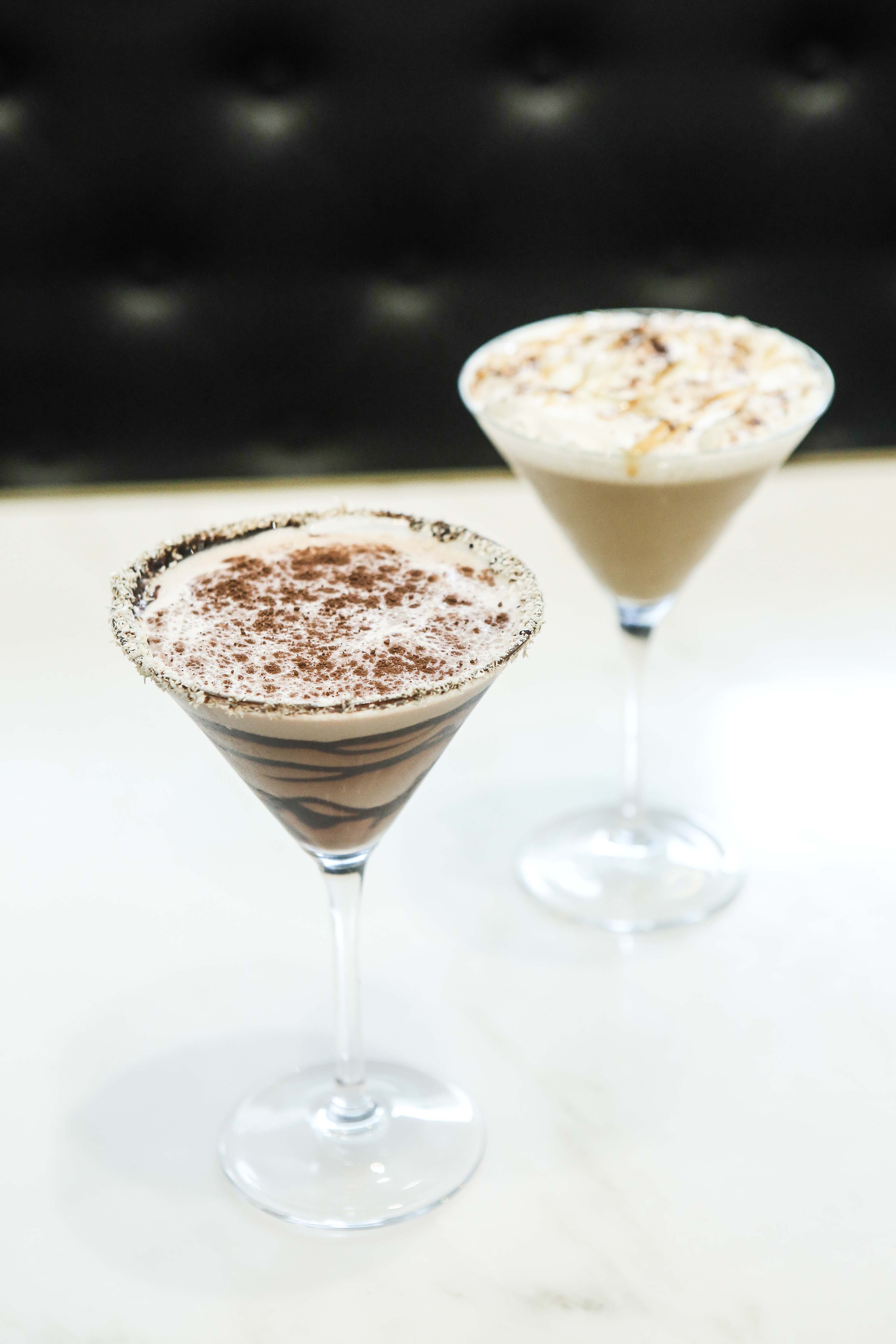 Next to desserts, chocolate martinis are among the must-trys at Sugar Factory. Naughty meets nice with each glass, as alcohol can be mixed in with more playful flavors like the Coconut Chocolate Joy, which, with the chocolate base, chocolate syrup, and nut and coconut flakes on the glass rim, make you feel like you're drinking a chocolate bar. (Think Bounty.)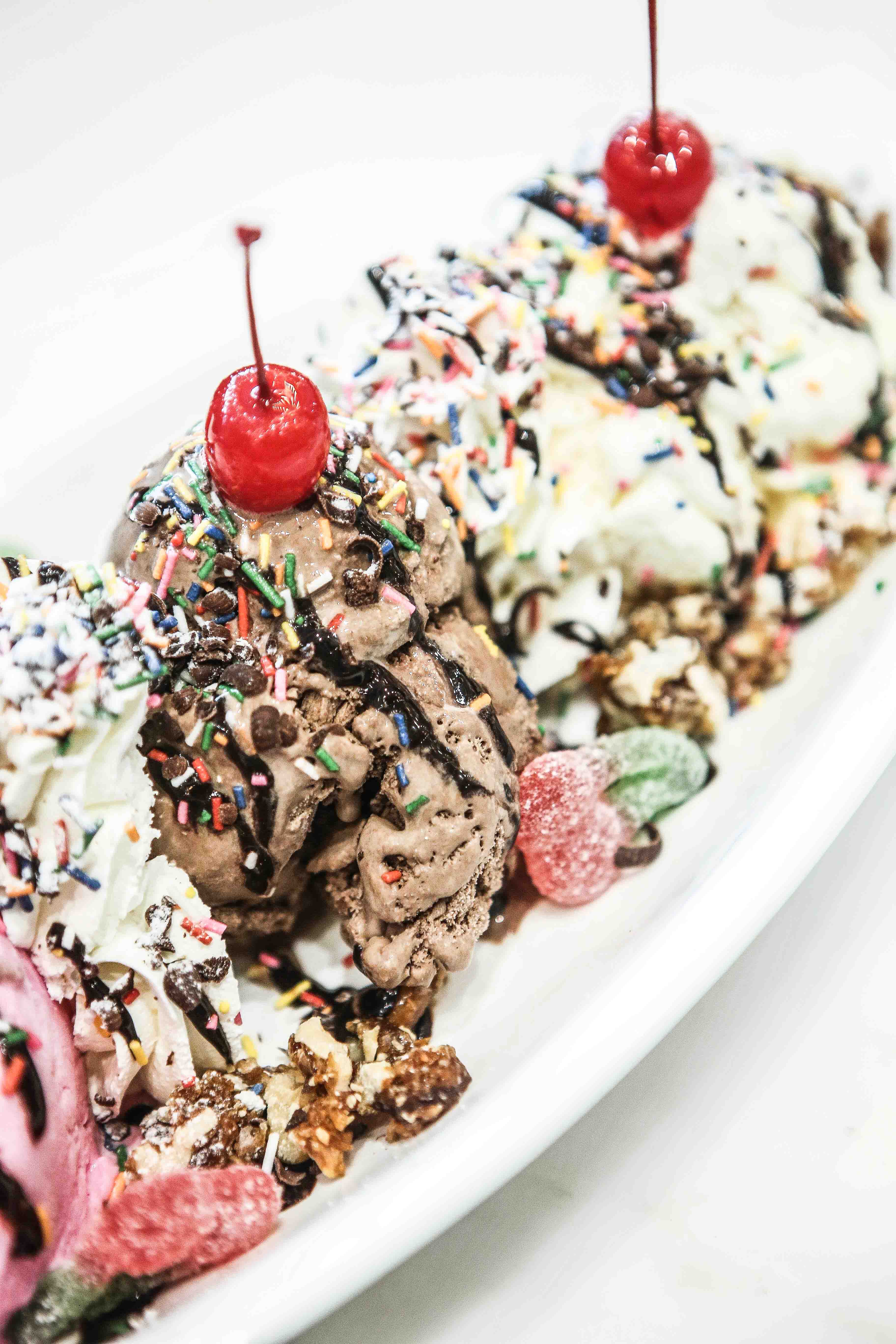 But if you're looking for something more classic, go for the Banana Split: a bowl filled with scoops of strawberry, chocolate, and vanilla ice cream, each topped with red cherries, and served with caramel and chocolate sauce, and whipped cream. The bananas are served sliced, versus the usual split-in-half version we're all used to, and it's caramelized, adding a bit of bittersweetness to each bite. Sugar Factory also tosses some nuts and gummy candies into the mix. This indulgent banana split is good to be shared by two (or even more).
TAGS: cake candy cocktails dessert ice cream steak sugar factory sweets waffles
WHY GO?
Aside from their famous goblets, try the chocolate martinis—they taste just like chocolate candy bars.
MENU