When people think of Mindanao, one of the first things that come to mind is the stark difference it has compared to places like Metro Manila or Bacolod. The region has wrongfully gotten a bad reputation for being "dangerous" or "far removed" from the rest of the country, but a new travelogue hopes to change that.
[READ:
Growing up in the land of promise and why Mindanao is just a normal place
]
"Biyaheng Pinoy: A Mindanao Travelogue" is a collection of essays on languages, food, and travel in the region by author Edilberto N. Alegre. 
In an attempt to bridge the gap between the Mindanao in the news and what the island is on the ground, Alegre traveled through the region and wrote about the most compelling events, people and experiences he had in the southernmost part of the country.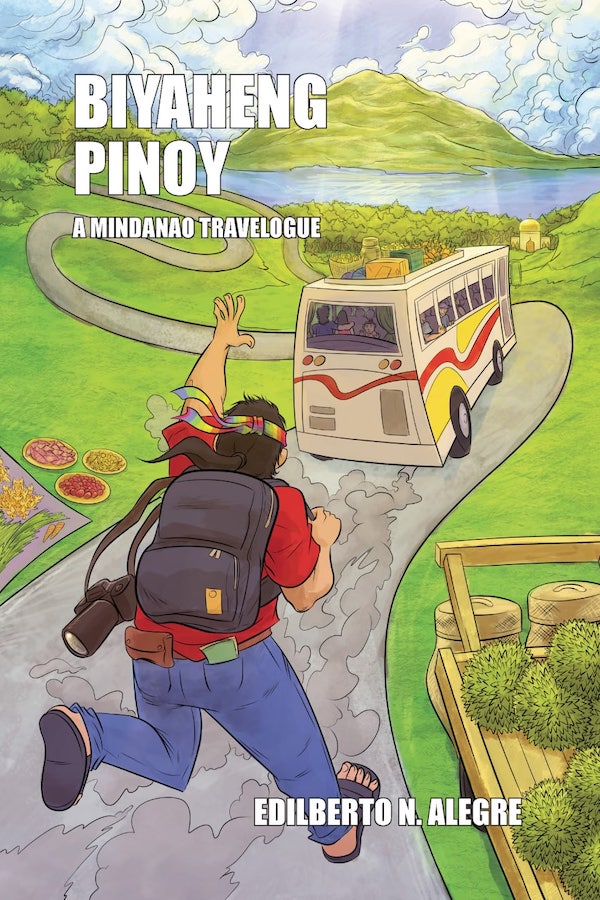 "He wrote of the places of great interest to him, the indigenous people he encountered, events he witnessed as he journeyed, people he got to know, and the varieties of ingredients and ways of cooking foods distinctive to those places," reads the book's summary.
The book wants to focus on "similarities, not differences," which are often forgotten when we consume news reports about Mindanao, Alegre says of the 36 essays he wrote.
Prior to his travels to the south of the country, the author was a scholar who completed his studies in Japan and spent time in the United States studying culture. It was in the US where Alegre found the spark that would light his desire to write "Biyaheng Pinoy."
"By 1989, I had thrown away my fascination with Japan and the US completely. But even before returning from an 11-month sojourn in the US, I had already decided to go south because that was a part of the Philippines still unknown to me," the author writes in the book, which was based on 24 notebooks filled with field data collected over the years.
"Biyaheng Pinoy: A Mindanao Travelogue" (P750) is published by Bughaw, an imprint of the Ateneo de Manila University Press, and is available through the Ateneo Press website and the Ateneo Press Lazada and Shopee stores in both paperback and ebook versions.