"Kumakain ka ng puwet?"
One would insist on context faced with such question, but not the girl in the latest Tipsy Pig advertisement. This week, the gastropub released a cheeky video of four girls dining in (presumably pre-COVID-19) as part of its campaign/social media contest "Naalala mo ba nung nasa Tipsy Pig tayo?" 
In the video, one of the girls upon being served roast chicken asks her friends if anyone else wants the ass. Clearly, she loves this underrated part, I mean, everyone should get on this bandwagon, quick! It is what the belly is to the bangus. Their friend, returning from what I assume was the restroom, was asked the same question sans context. Nonetheless, without hesitation, she answers, "'Pag mahal ko."
That a very small region in a bird's anatomy can invoke such disgust, pleasure, shame and hunger, the humble chicken could never have imagined in its short lifetime.
The girlfriends exchange looks and then—along with the voyeuristic viewers, myself included—burst into laughter, a laugh of bewilderment/amusement at what has been said in a public space(!). The sorry girl soon realizes what her friend meant and retreats to her seat, flustered.
A woman's appetite
The advertisement was pure joy. It succeeds in capturing the attention of socialization- and sex-deprived millennials in lockdown, who found the story relatable and oh so revealing of their inner desires. As the now popular Filipino meme page Kabulastugan puts it, "i felt attackdt(sic) [laughing emoji] pero keri [monkey with hands covering its face emoji]." ("I felt attacked, but it's okay.")
Beyond its shock value, Tipsy Pig's mini commercial was great because it unmasked two taboos: eating unconventional animal parts and women being unapologetic about their sexual desires.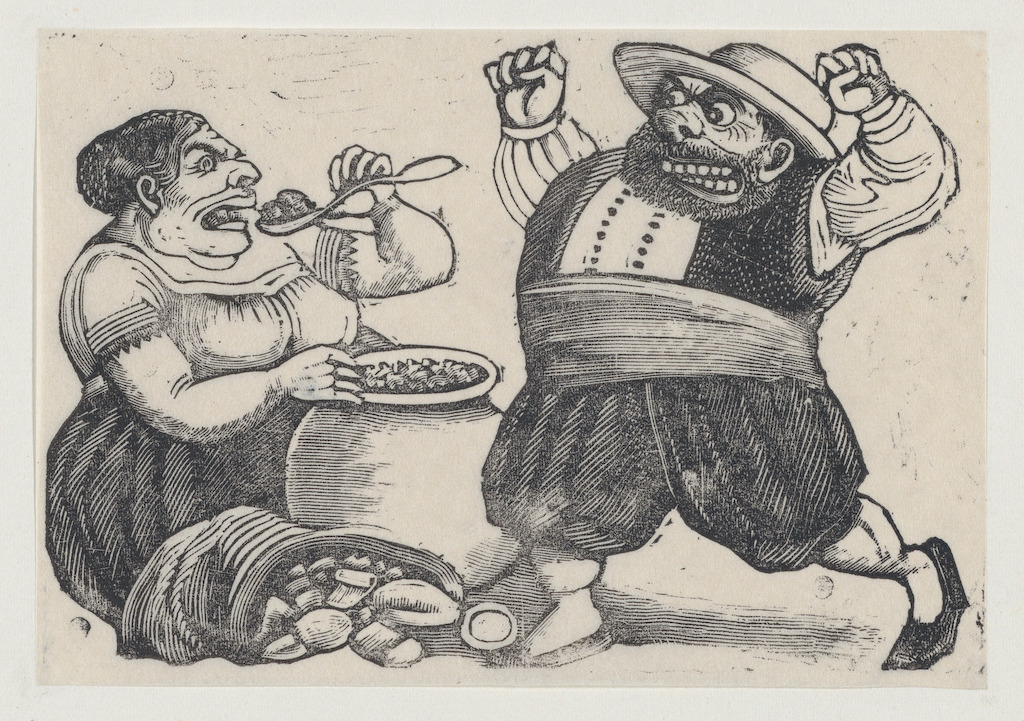 As writer Jess Zimmerman puts it, there's a society-imposed shame that comes with women having an appetite, both for sex and food. "A man's appetite can be hearty, but a woman with an appetite is always voracious: her hunger always overreaches, because it is not supposed to exist. If she wants food, she is a glutton. If she wants sex, she is a slut."
Butt of the joke
Sex as a taboo extends even to animal meat. How else explain why chicken tail has many names in many languages? It's called butt, haunch, the parson's nose, the bishop's nose and in Filipino, puwet, a very vague but nonetheless socially acceptable, less taboo general term for the "behind" even if it is not anatomically specific—even for humans.
That a very small region in a bird's anatomy can invoke such disgust, pleasure, shame and hunger, the humble chicken could never have imagined in its short lifetime.
But back to the case of chicken ass as an underappreciated cut. The thought of eating an animal's excretory organ aside, puwet ng manok is a complex little area both in terms of its preparation and flavor.
Measuring about two inches in commercially farmed chickens and resembling, much to the credit of westerners, a wrinkled nose, it has to be further carved to remove the protruding anus. Otherwise, the meat will stink, my mom who takes pride in having mastered the art of dressing chickens at 10, tells me.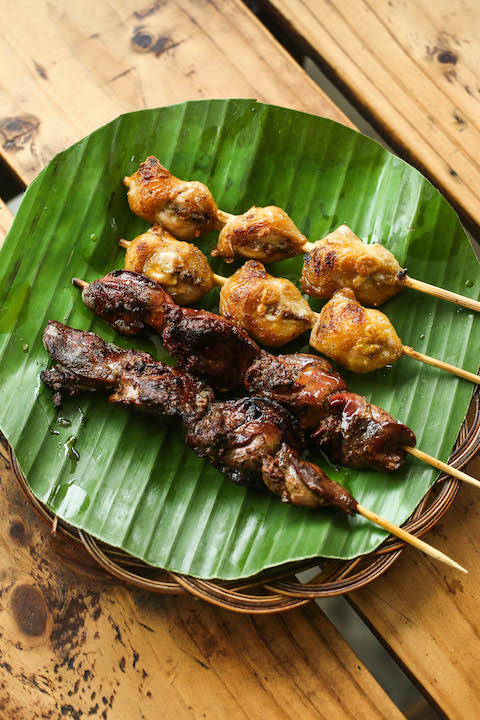 Gastronomically speaking, chicken ass is juicy and fatty with a bit of meat, translating to a velvety bite oozing with umami. However, eating copious amounts of it comes with a fair warning. One chicken tail contains 84 calories, 5g fat, 3g carbohydrates, and 7g protein. But to quell your fears, no, it is not carcinogenic.
[READ:
Food origins: Why salted egg is red while bagoong and buro are pink
]
Because of its more than desirable nutrition facts and anatomy, puwet ng manok, or isol as it is called colloquially, is often ignored by chicken purists. It is sometimes taken out of whole chickens as with most innards, but because nothing really goes to waste in the Filipino kitchen, is often sold along with the chicken's intestine, liver, gizzard, heart and ovaries. These innards end up either in a streetside barbecue shack or on the drinking table as adobo or some deep-fried pulutan.
In most western countries, this part is often thrown out too, or set aside for stock or reduced for fat, anywhere but alongside the main chicken dish.
In Asia, it is rather a revered ingredient. In Japan, it is made into a specific kind of yakitori called bonbochi, or plain salted chicken tails basted with yakitori sauce called tare. It is then skewered on bamboo sticks then grilled on a special type of non-griddled stove that uses a specific type of charcoal that burns at very high temperatures. The result is a lightly charred and crisp skin with a sweet tangy flavor that burst into a juicy and tender fatty flesh.
Here in the Philippines, the tail can be cooked in the same ways as the rest of the chicken. In Makati, a Bacolod fixture douses it in the same marinade for its famous chicken inasal and sells these butts per stick, almost like the aforementioned bonbochi, but without the glaze, and just as good with a spiced vinegar or toyomansi dip.
Other than Tipsy Pig, most upscale restaurants are becoming more accepting of this often discarded part. Moment Group, the people behind neo-Filipino restaurant Manam and the local franchise of Din Tai Fung, has recently launched two delivery-only concepts to cater to house-locked customers. One of them is a fried chicken concept called Cuckoo Chicken, a new player in the wings game with its take on glazed chicken. Once the humble staple of kanto (streetside) cuisine, isol may have just been elevated, as it is one of Cuckoo Chicken's sides, along with deep-fried mac 'n cheese. They are cooked into impossibly crispy yet succulent chicken butt bombs that need no dips.
---
As I munched on some of them yesterday for lunch, wary of its cholesterol content, I am reminded of one of my mom's stories. When my brother was young he wouldn't speak until he was two, which was alarming for my parents, who fear he may be mute. My mother, invoking folk knowledge, fed him a pig's vulva—boiled, cooked ala adobo then fried. Elders believed this ought to make a child not just talk but grow up to be a talkative person. It worked with my aunt, my mother said on the telephone as I cajole the memory out of her shortly after lunch. Not so much on my brother, who spends most of his time locked up and alone in his room even before the pandemic. 
What had that made me then, if I were to follow the logic of eating undesirable animal parts for desirable human traits?
Out of nowhere, I asked my mom, "Is there any superstition related to eating chicken ass?" None that I know of, she said. I could've sworn to god lola force-fed me this when I was young, but for what? "Nothing! She just didn't want them to go to waste after coming home with bags of them from selling chickens, that's all." It made sense. I do remember many lunches and dinners and subsequent breakfasts of chicken innards, boiled, cooked ala adobo, with the leftovers fried the following morning.
What had that made me then, if I were to follow the logic of eating undesirable animal parts for desirable human traits? Nothing much, just appreciative of the value and culinary merit of this underrated epicurean morsel that is a chicken's ass.