Last year, The New York Times columnist and recipe developer Melissa Clark in a video took a pledge to eat less meat for a year. In it, she showed ways to slowly ease into a plant-based diet through beans, seeds, mushrooms and other meatless protein sources.
A little over a year later, Clark came out with an easy 30-minute vegetarian chili recipe in which she acknowledged that she had sort of forgotten about her promise. "I said '2020 is going to be the year I eat 80 percent plant-based diet and 20 percent meat and dairy.' Then the pandemic came… [and] I just didn't think about it. I had so many other things to think about," she said.
Nevertheless, she stuck with her promise for 2021 with an addendum that she will try to keep her dairy consumption down. "I was so excited about how well I did with the meat until I looked at the dairy, I was like, "Okay, butter. Yeah [butter is dairy]."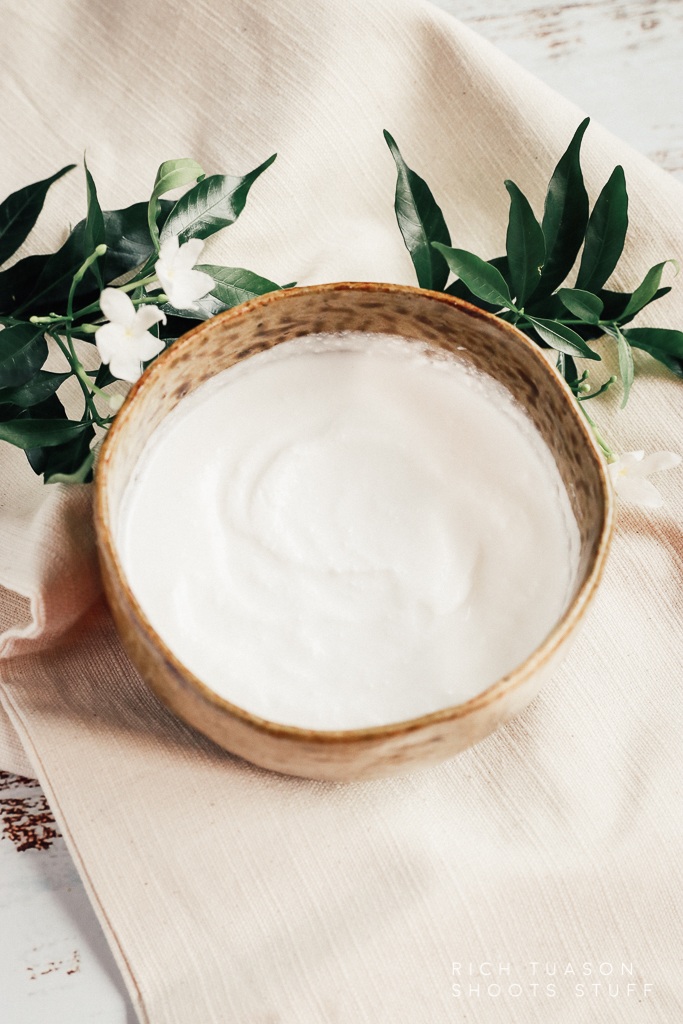 I get her. Yogurt is my butter. Since the start of the new year, I tried to not have meat for breakfast. In lieu of chicken, pork or beef, I had my homemade granola—with yogurt. While opting to not have meat can and, in fact, reduces carbon emissions, dairy is altogether a different story.
"Dairy production has a considerable effect on climate change due to emissions of greenhouse gases such as methane, nitrous oxide and carbon dioxide," the World Wildlife Fund said.
I will sound selfish here for not being willing to give up yogurt, but it's not like there is a plant-based alternative to it.
It turns out that I am not only selfish, I am also wrong. 
The 'first' coconut yogurt
Coyo, short for coconut yogurt, is an Australian brand of dairy-free yogurt established in 2009. Its story goes: "At around 3 a.m. on a Sunday morning in June 2009, our founder Henry Gosling sat up in bed and thought: 'I'm going to make yogurt out of coconuts.' He went straight to the computer, eager to find out if anyone else was making coconut yogurt—real yogurt containing probiotic cultures, but made from coconut milk instead of dairy—on a commercial scale. No one was."
Of course, his idea of "real food" is debatable. But his claim that no one was making commercially available coconut yogurt at that time may be true. Coyo now prides itself on being the "world's first coconut yogurt."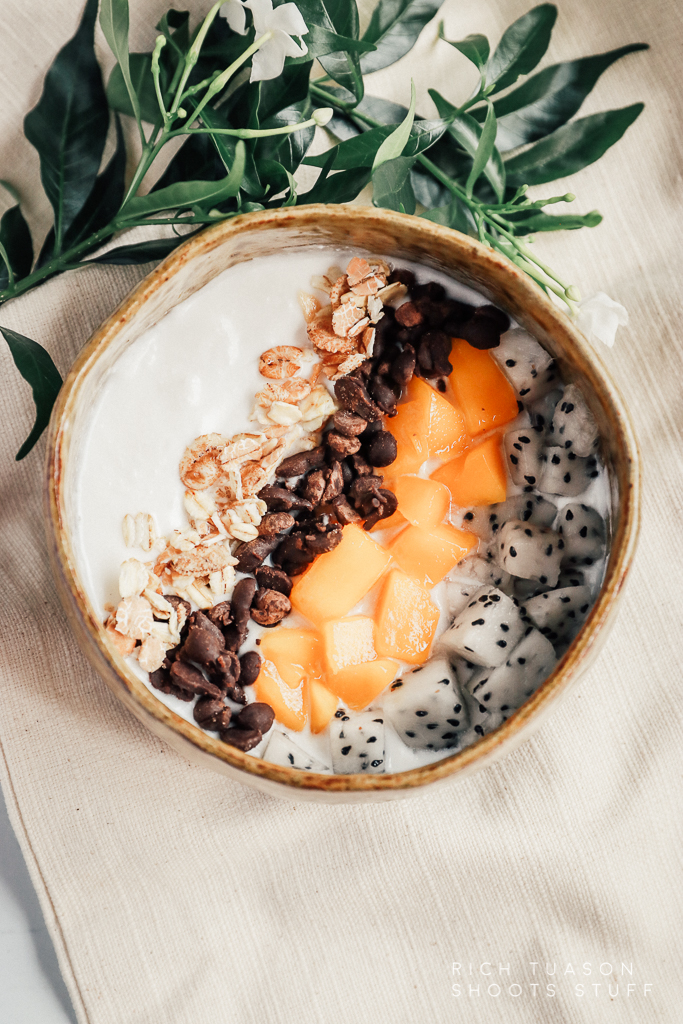 Thrive & Co. is hardly the first player in the local coco yogurt industry. It's a two-person business that couple restaurateur MM Vazquez and food developer Haz de Leon started in the middle of the pandemic.
In Vazquez's words, their business was completely accidental. "Coconut yogurt was just something that Haz would make for me because I have digestive issues. During the latter part of 2020 after closing down my restaurant Atilla in Alabang, a good friend suggested that we sell coconut yogurt. We honestly didn't think people would like it or that there would be a demand. We were pleasantly surprised," she said.
Vazquez's digestive condition is called diverticulitis, which affects the large intestines. Because of a lack of fiber in one's diet, small bulges or pockets develop in the intestine's lining that causes pain in the lower abdomen. Other conditions such as lactose intolerance can make consuming lower-lactose dairy products like yogurt difficult. 
The alternative in question
At P195 for a 200ml jar and P450 for 500ml, Thrive & Co.'s dairy-free yogurt is a bit pricier than store-bought cow milk-based options, and a few bucks more expensive than NiYog, another local coconut yogurt brand founded by Indian businessman Ravi Singh a few years back.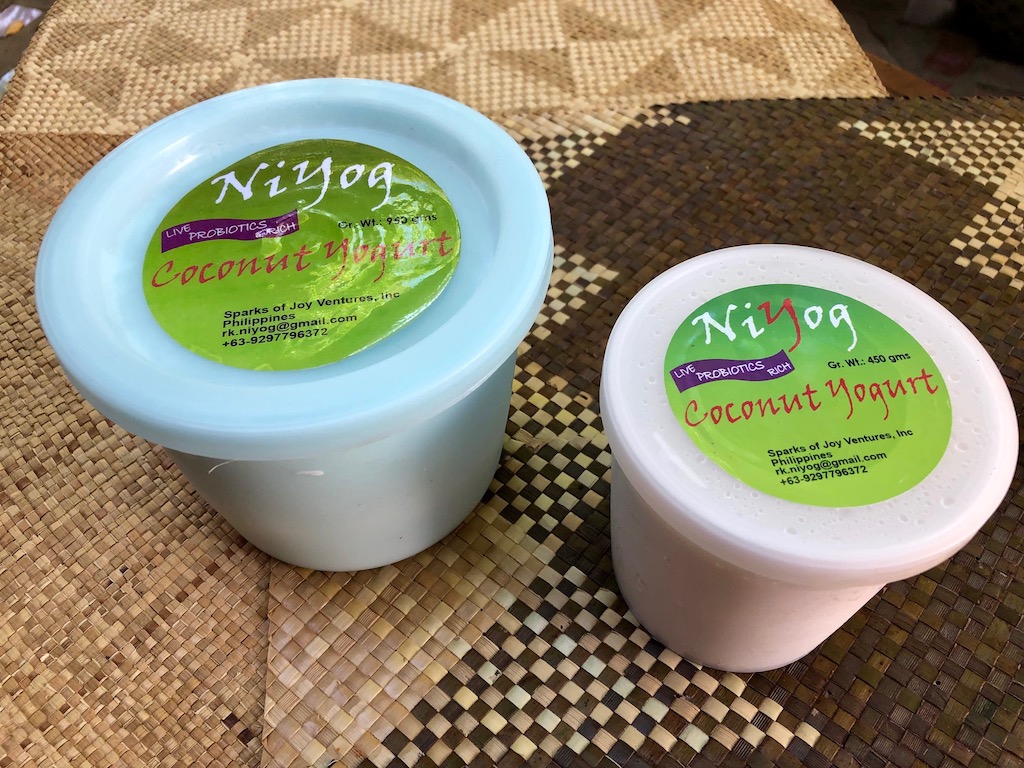 Nutritionally, coconut milk-based yogurt has its merits. Other than infusing the mixture with a naturally creamy flavor from gata, this vegan yogurt is richer and fattier than regular store-bought yogurt. "Coconut yogurt is high in fat. We are upfront about that. But it is high in good coconut fat, which is why a lot of people add it to their keto or low carb/low sugar diet," Vazquez said.
According to NiYog's coconut yogurt's nutritional facts, a serving (approximately 150ml) contains about 18g total fat (12 percent per serving), of which 13g saturates; that's higher than regular yogurt's pegged at 3.25 percent in whole milk, 0.5-2 percent in low-fat and less than 0.5 percent in nonfat variants. On the calories front, coconut yogurt registers 210 kcal. Thrive & Co. has yet to get nutritional testing on its product, but just like NiYog, it is sugar-free.
[READ:
What's the difference between Greek and regular yogurt?
]
These two brands use different methods to make their product. For de Leon, it involved a lot of tweaking and experimenting that ultimately boiled down to a two-ingredient (culture + coconut milk) yogurt. Singh had a similar experimentation phase that actually led to the expansion of NiYog's line to other products such as coconut kefir and coconut cream cheese.
An eco-friendly pledge
Barely a year into business, Vazquez and de Leon are sticking to their guns. Coconut yogurt is their lone product, but they also have a flavored (non-sugar-free) vegan version mixed with mango.
Thrive & Co.'s yogurt also comes in reusable glass jars that customers can have refilled at a discounted price. It's their little pledge to reduce waste. For others who have the space to store empty glass jars, Vazquez happily reported that their jars are sometimes reused as plant containers.
Thrive & Co. may have sprouted out of a personal need—for Vazquez especially—but it is growing to provide an alternative not just for those with similar conditions or dietary restrictions, but also for those looking to cut down on dairy, less for themselves, but more for the planet.